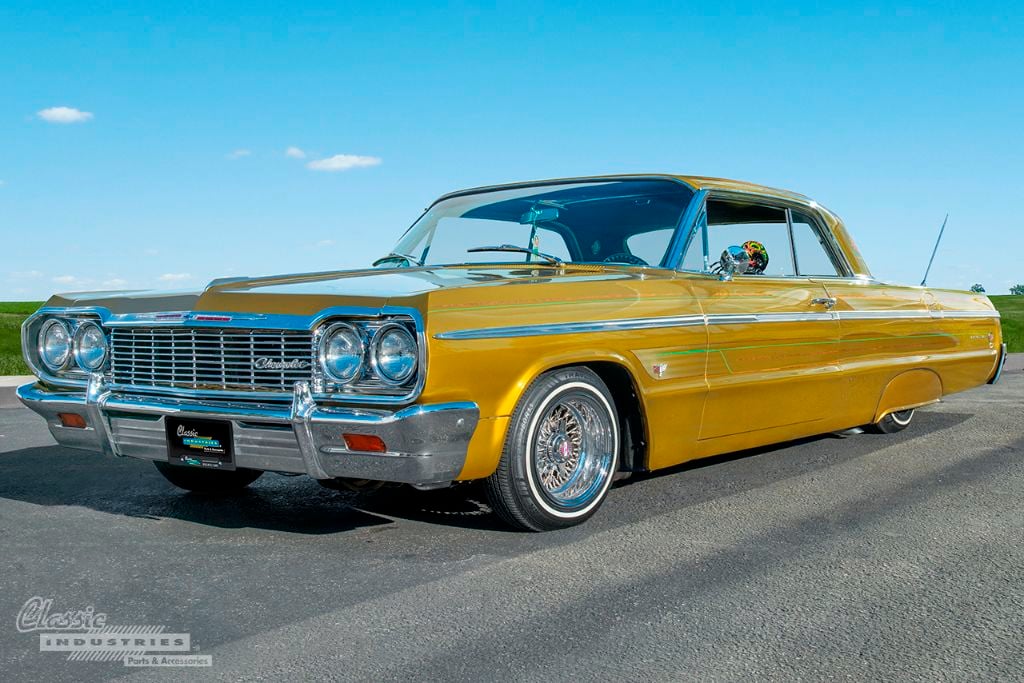 The '64 Impala is what a student of literature might call an archetype. This word is defined as "the original pattern or model of after which all others are based". Essentially, an archetype is something that perfectly exemplifies a certain purpose or style. So, what exactly does the '64 Impala exemplify? Lowriding. The '64 Impala has become so closely linked with lowrider culture, it's almost hard to see the car built any other way.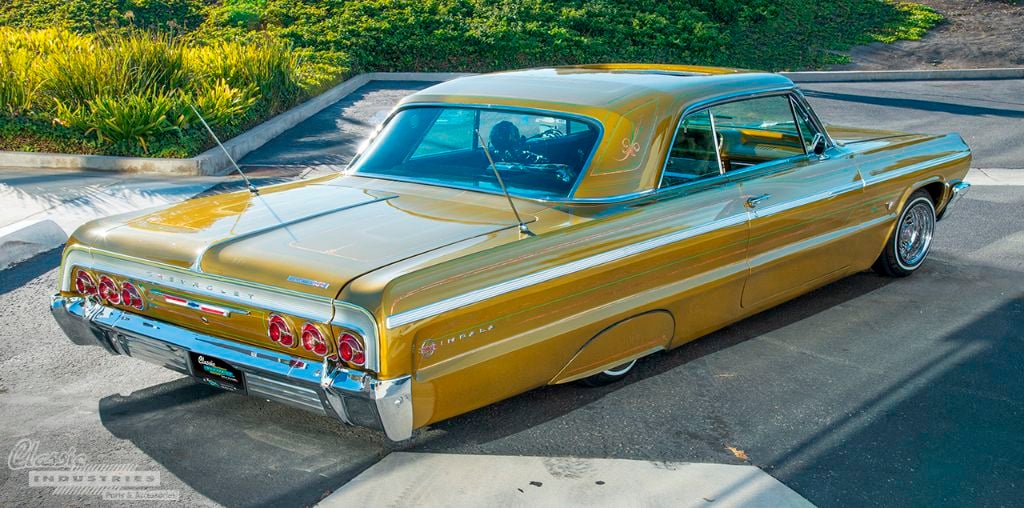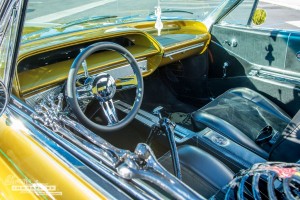 Here in southern California, the moment someone mentions a "sixty-four", you know exactly what they mean. Love it or hate it, most '64 Impalas you'll see on the road today sit low on stretched tires, wire wheels, and hydraulic suspension. They're decked out in brilliant chrome, intricate pinstriping, and paint with so much flake you might think it came off a speedboat. And, even if you aren't a fan of this style, you've got to appreciate the immense effort and attention to detail involved in these builds.
Today's example of the '64 Impala's effectiveness as a lowrider archetype comes from Raul Tineo, of Huntington Park, CA. All the key elements are there: 13-inch wire wheels with spinners, whitewall tires, hydros with dual chrome cylinders in the trunk, and a eye-popping metallic paint scheme layered with subtle detail. However, that's not to say that this Impala is the same as any other '64 on the road. The uniqueness of each lowrider we see outside our Showroom is what keeps us excited about these heavily modified cars.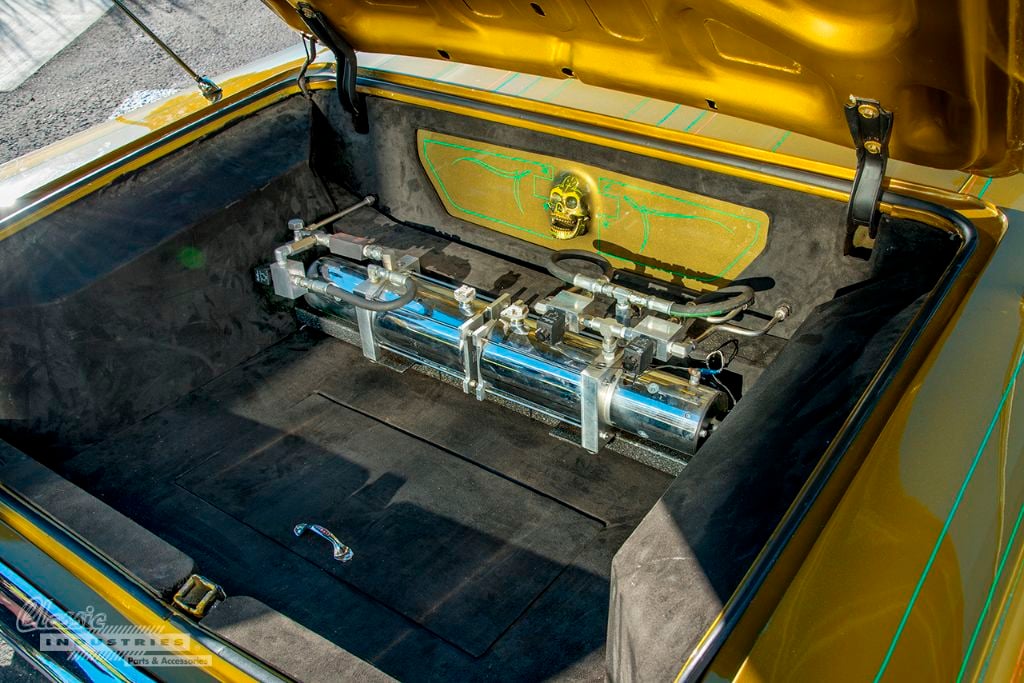 The first thing you'll notice about Raul's '64 Impala SS is its vibrant gold paint. It shimmers and sparkles in the sun, and features layer upon layer of graphics, fades, texture and pinstriping. The body's contours are accentuated by lime green stripes and copper leaf foil, both of which have been expertly applied. All the chrome trim is spotless, as is the interior. Inside the car, you'll find a smoothed and paint-matched dash, billet steering wheel, and black leather and suede upholstery.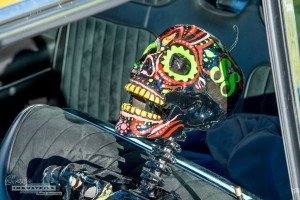 The Impala's cavernous trunk has also been wrapped in black suede, drawing attention to the chrome hydraulic cylinders and custom-made skull accent panel at its rear. Topping it all off is a life-size skeleton mannequin made to sit in the driver's seat at car shows. The skeleton has even been custom-painted in the style of El Dia de los Muertos (The Day of the Dead, a Mexican holiday).
Raul's slick '64 Impala is yet another example of how the "sixty-four" has become a lowrider icon. If you like this car, be sure to also check out our feature on Ernesto Castellanos's '63 Impala lowrider. And, if you've got an Impala project of your own, click here to get a free parts catalog from Classic Industries.