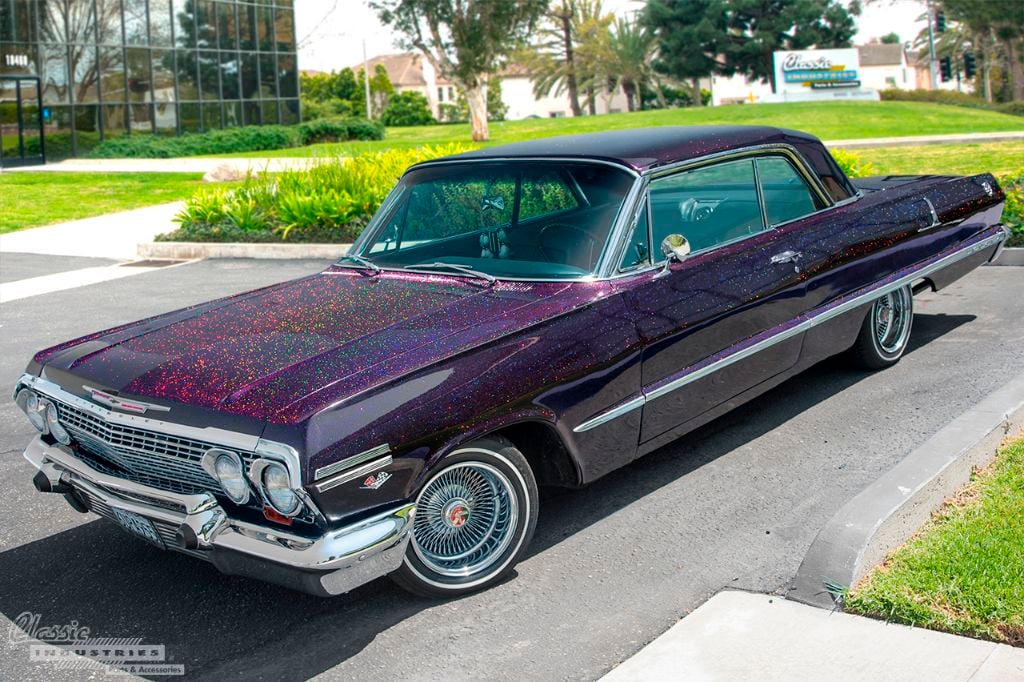 Every classic car has a story behind it—it's one of our favorite things about these vintage machines. Some have been bought, sold, abandoned, restored, and customized multiple times throughout their lifetimes. Others are left to rust for decades at a time, only to be later discovered and finally appreciated. Others, still, are meticulously cared for by their original owners from day one.
The '63 Impala SS seen here falls into this third category. Its original owner, Ernesto Castellanos, bought it brand new in Los Angeles back in the sixties. That very moment, he decided he was never going to let it go—and as you can see, he never did. At that time, Ernesto worked as a mechanic in southern California, so he carefully maintained the Impala, keeping it pristine inside and out. Although 81-year-old Ernesto is now retired, he is just as passionate about his car as he was in 1963. We hope we're this cool when we're his age.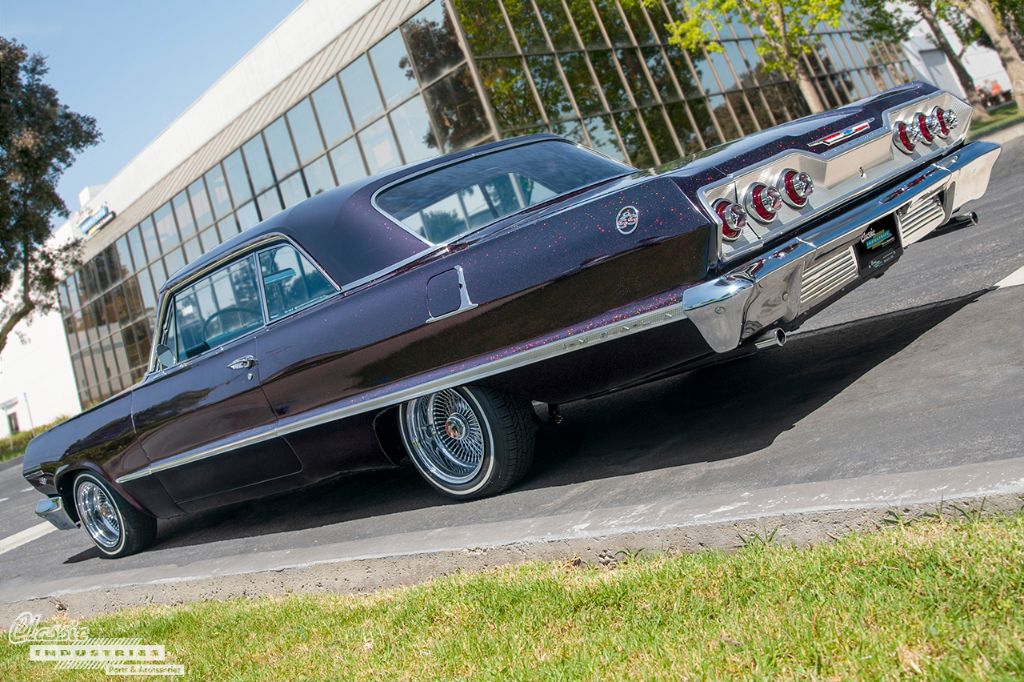 Back in the sixties, Ernesto also became a part of what would later become known as the lowrider subculture. The modifications to his car reflect this fact: multi-spoke wire wheels, skinny whitewall tires, a lowered stance, lots of chrome, and sparkling metallic paint. Speaking of paint, when we first saw this car from across our parking lot, we thought it was painted metallic purple. However, as we approached it, we noticed it was much more than that. It's hard to put into words what the paint actually looks like—the car is flecked with a iridescent rainbow of colors that sparkle in the sunlight. Don't take our word for it, just look at the photos. It's truly jaw-dropping.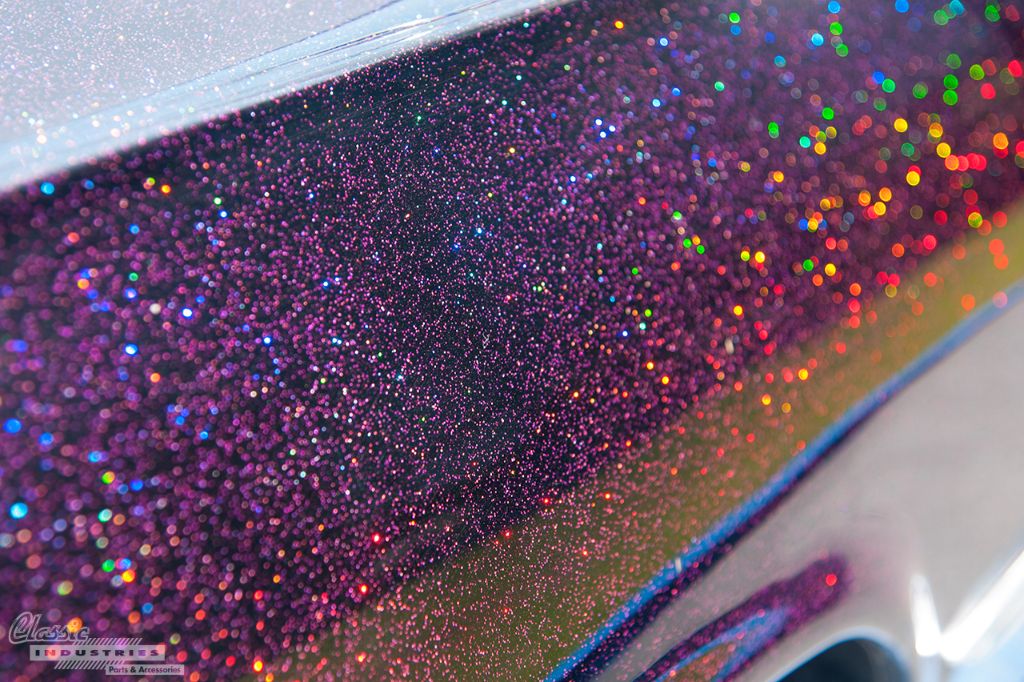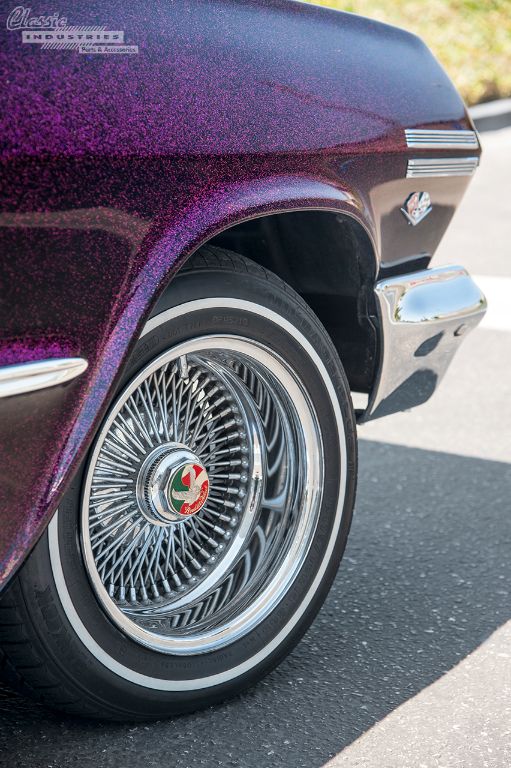 Although this Impala could be called a lowrider, it displays a subtlety that comes with the maturity of a man Ernesto's age. It's not equipped with bouncing hydraulics, over-the-top graphics, or a massive sound system. It's just clean, simple, and packed with style. And, even if lowriders aren't your cup of tea, you've got to appreciate the fact that Ernesto has owned and daily-driven the car for over 50 years. That level of dedication reminds us of why we love classic cars, and why we're proud to have guys like Ernesto as our customers.
From lowriders, to muscle cars, to cruisers and pickup trucks, Classic Industries has been providing a wide variety of classic car restoration parts since 1976. If there's something you need for your classic car or truck, give us a call at (800) 854-1280 or head to our web site for a free catalog. If you're located in southern California, come by our Huntington Beach showroom, and let us check out your car—it might just end up right here on our blog.