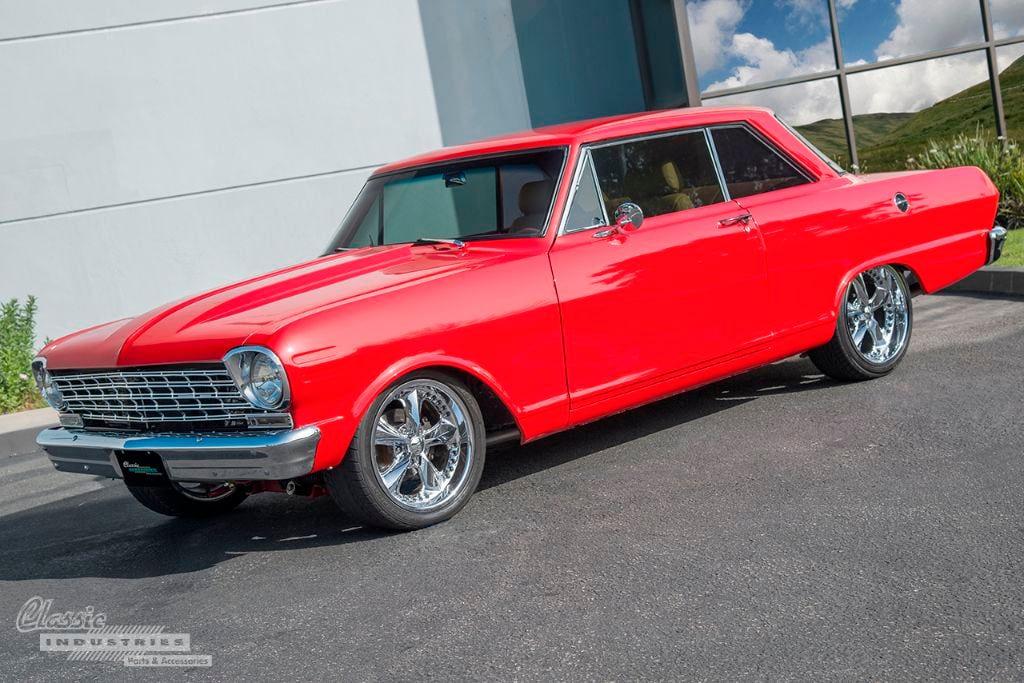 Bright red is certainly an eye-catching color, and as a result many rumors have developed around bright red cars. Some people have claimed they're more likely to get tickets, more expensive to insure, or are even more accident prone. While most of these urban legends have been disproven by statistics, one fact remains: red cars turn heads. That's why Victory Red is the perfect color for Brian Greco's '64 Chevy Nova--it's a real attention-getter, and for good reason.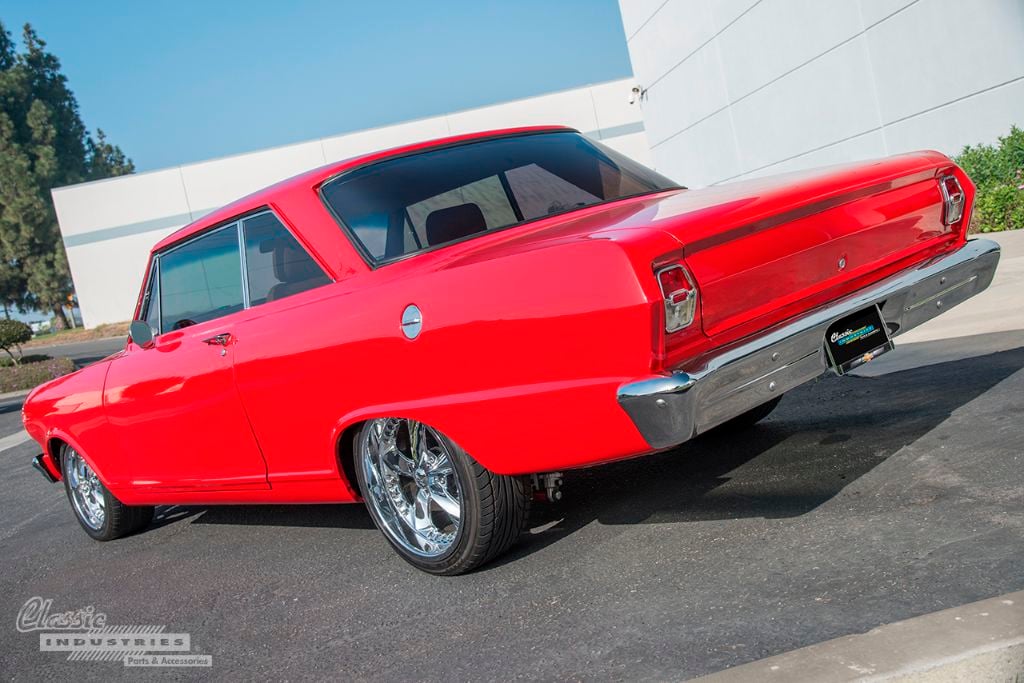 This Nova has come a long way from its roots as an ordinary commuter car. Brian tells us he grew up seeing first-gen Chevy II / Novas and always wanted to own one. So, now that he has the means, he decided to build a street machine that retains the car's original lines with plenty of modern touches.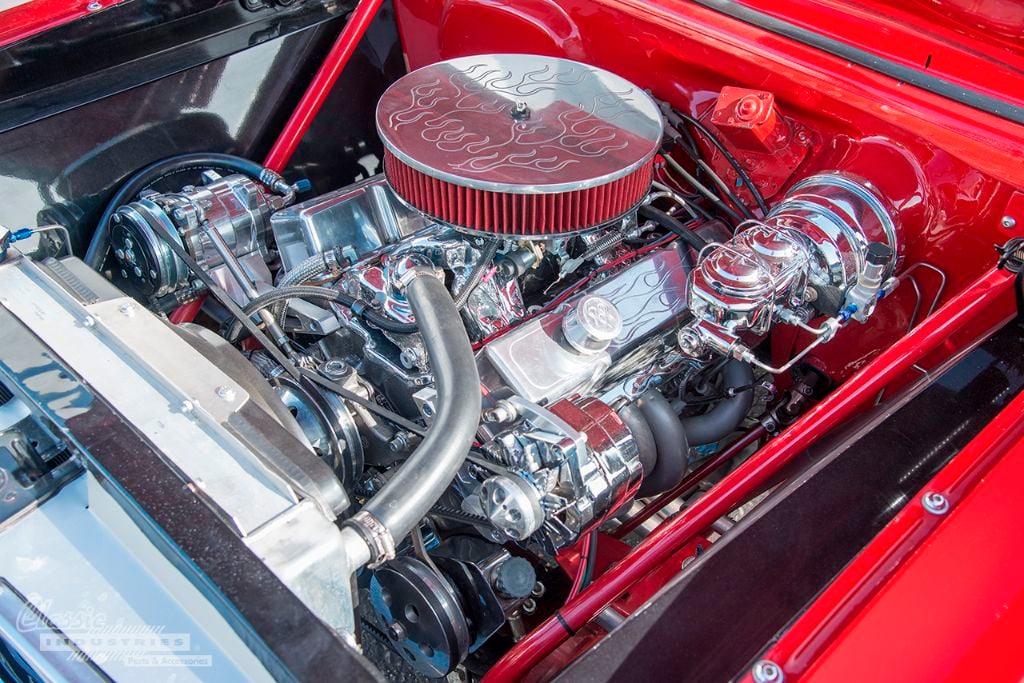 The process started by tearing the car down to the bare frame, which was cleaned and painted. The body was placed back on top, smoothed and shaved, and sprayed in the aforementioned Victory Red color. Under the hood, a high-performance 350ci motor was added, and decked out in lots of bright chrome. The motor is paired with a built 200R4 automatic transmission that effectively puts power to the rear wheels.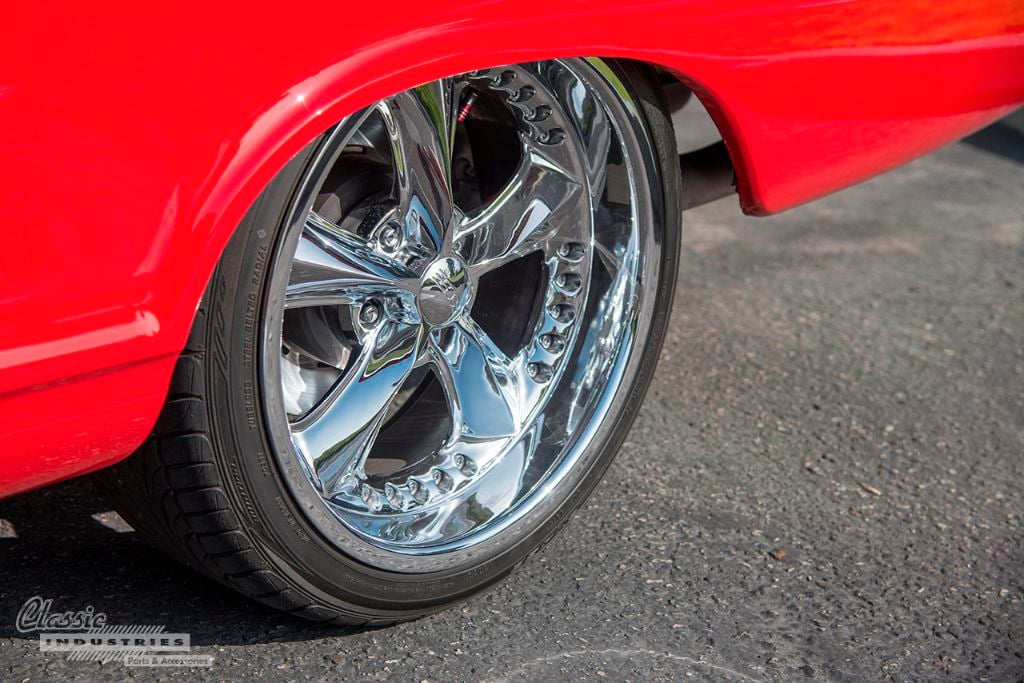 Next, the car's handling was addressed, with some of the finest suspension parts available for these cars: a TCI Pro-Touring coilover suspension system in front and a TCI four-link in the rear. Wilwood disc brakes at all four corners bring the car to a quick halt, and a set of chrome 17- and 19-inch Foose wheels provide the finishing touch.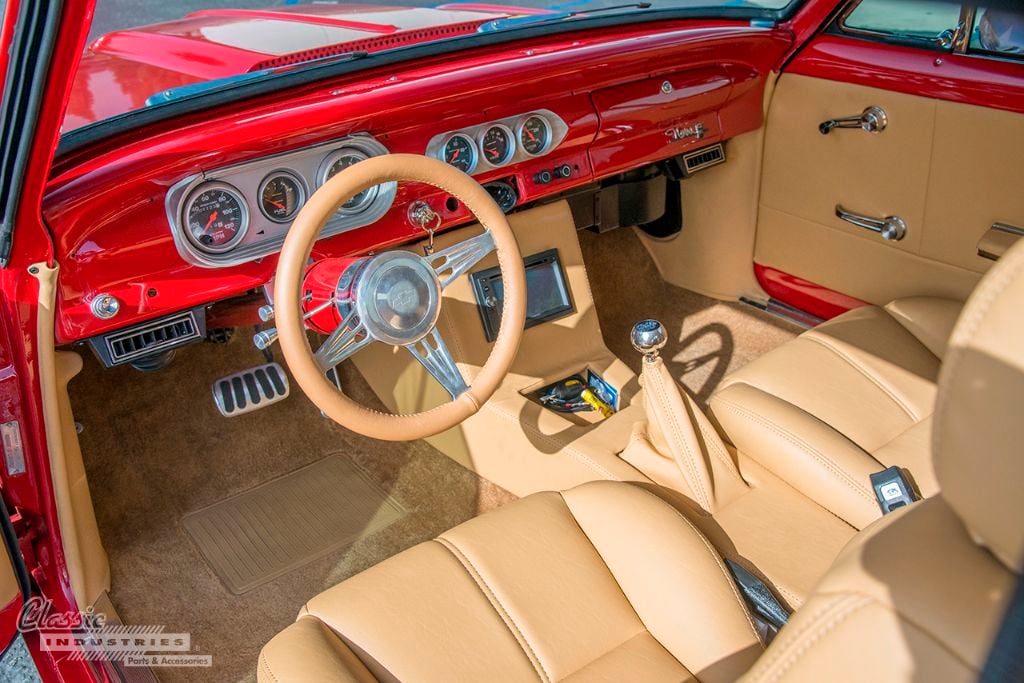 Finally, the Nova's interior was restored and modified from the ground up. The dash, door trim, and ididit steering column are all paint-matched in Victory Red, and the rest of the interior has been professionally upholstered in supple tan leather, including the custom center console. The end result is reminiscent of a high-end Italian sports car, but the Chevy bow tie on the billet steering wheel reminds you this car is all-American.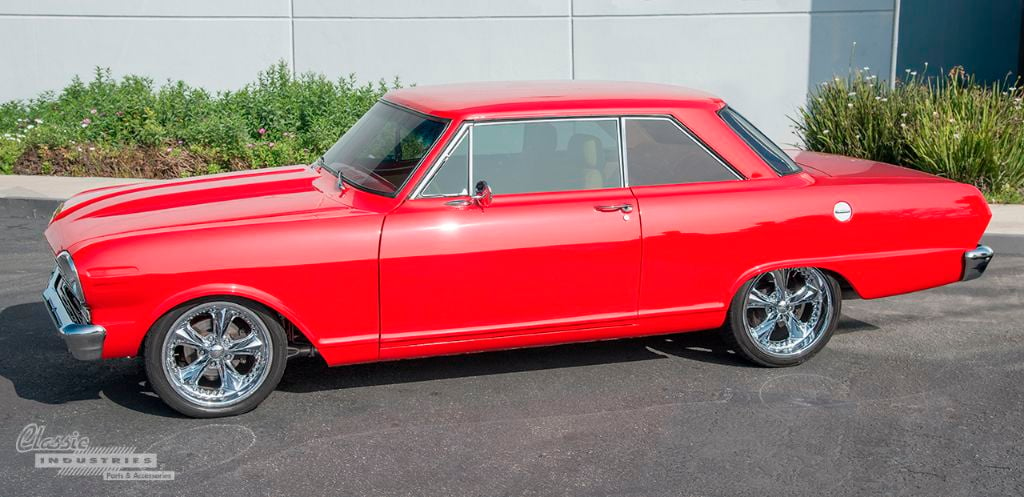 Brian's 1964 Chevy Nova is one of the nicest we've seen in the Classic Industries parking lot, along with Mike Pennington's bright green '67 Nova SS, which we featured recently. Strangely enough, both of these awesome Novas showed up in front of our Showroom at the same time—by pure coincidence! Brian and Mike had never met before, but chatted and appreciated each others' rides as we photographed them. How cool is that?
If you've got a classic Chevy Nova—whether it's a 1962-65, 1966-67, 1968-74, or 1975-79—click the button below to get a free catalog and see all the parts we have available for your car.