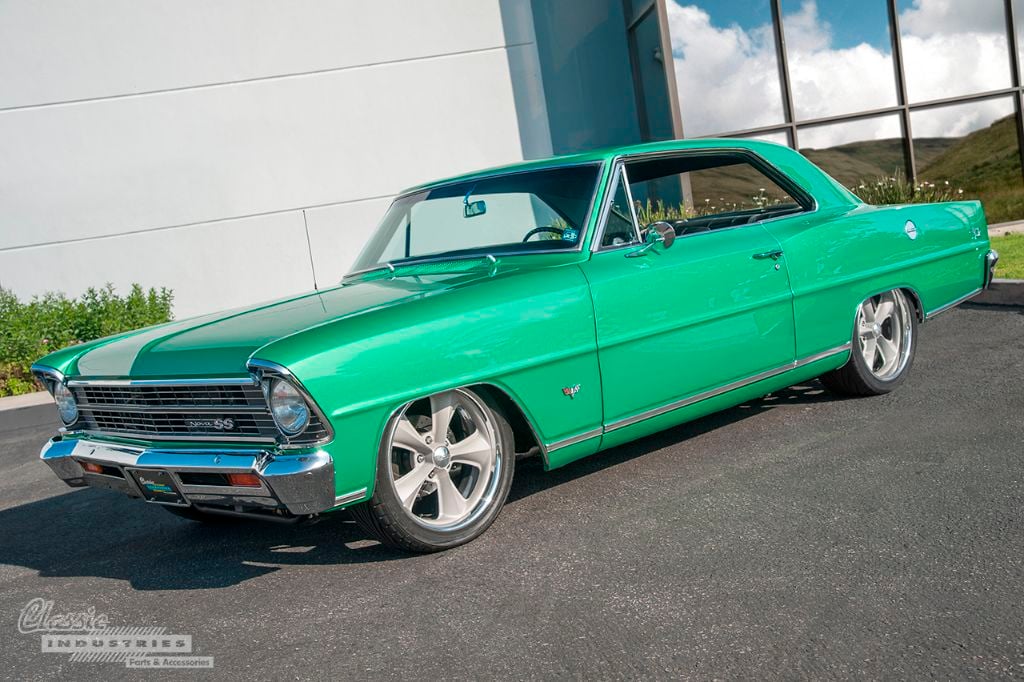 "Green" is a word that has come to represent much more than a color over the last few years. We're constantly bombarded with ads talking about how "green" the latest hybrid economy car is, and how it might just save the planet. Despite the growing popularity of this new definition of the word, Mike Pennington decided to build a car that returns to the roots of what a green car can be—and it's certainly not a sluggish 4-cylinder hybrid.
Not only does this 1967 Nova SS not have a 4-cylinder, it has the polar opposite: an upgraded 460ci big block V8. That's over 7.5L of pure American muscle, which puts power to the wheels through a built 700R4 automatic transmission and Ford 9-inch rear end. Oh, and just for good measure, Mike topped the big block off with a 50-shot of nitrous—another feature you won't find in a run-of-the-mill hybrid.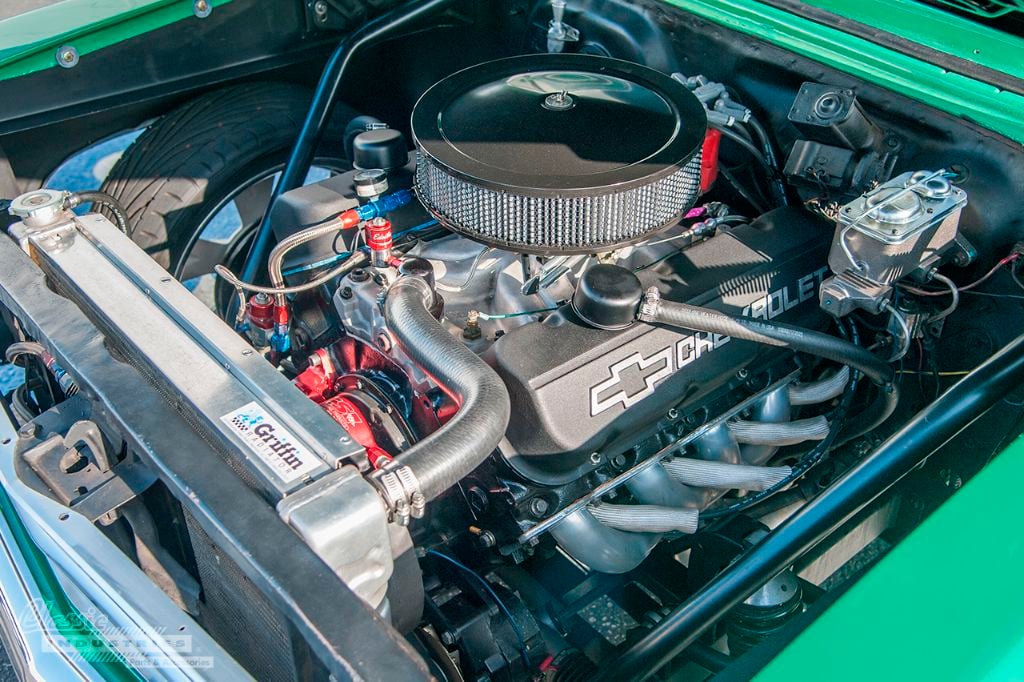 Aesthetically, the car is very obviously green, specifically Fiesta Green Pearl. This bright hue is accented by chrome emblems and trim that sparkle in the sunlight. Mike's Nova rides on adjustable coilovers up front and performance leaf springs with adjustable shocks in the rear, all of which helps the car neatly tuck a set of Foose wheels and Toyo tires.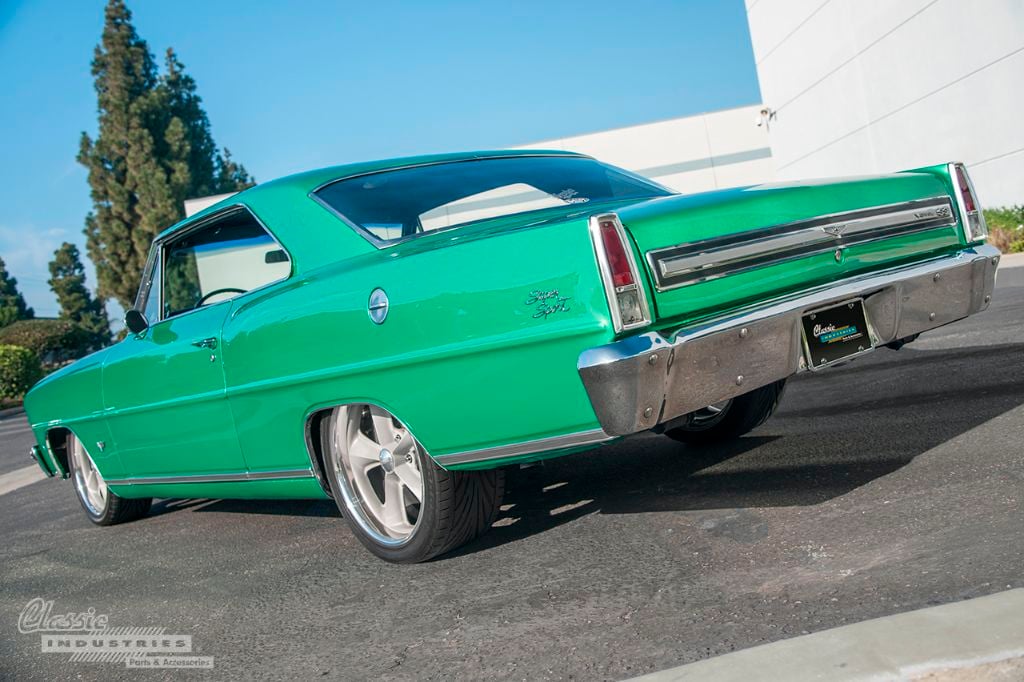 The car's interior retains the stock look and feel, with a few modern additions. There's an upgraded sound system with a new head unit, door speakers, and tweeters, as well as a set of white-faced Auto Meter gauges to monitor the 460's vitals. However, the trunk is far from stock in appearance. There, you'll find a fuel cell, relocated battery, dual amplifiers, and a large bottle of nitrous.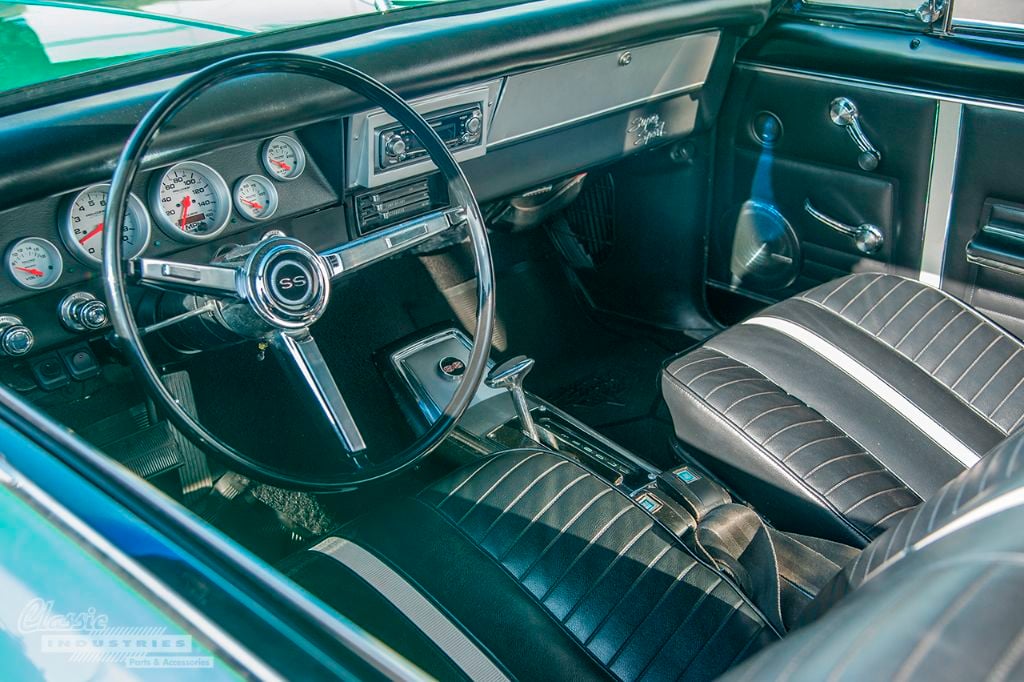 Mike tells us he grew up wanting a second-gen Nova SS, and searched for over 10 years to find the right one. Now he enjoys driving it to shows, cruising the streets, and demonstrating that it's still possible to have fun behind the wheel of a "green car".
If you've got a classic Chevy II or Nova project, click the button below to get a free full-color parts catalog. We have thousands of restoration and performance products that can help you make your dream a reality.