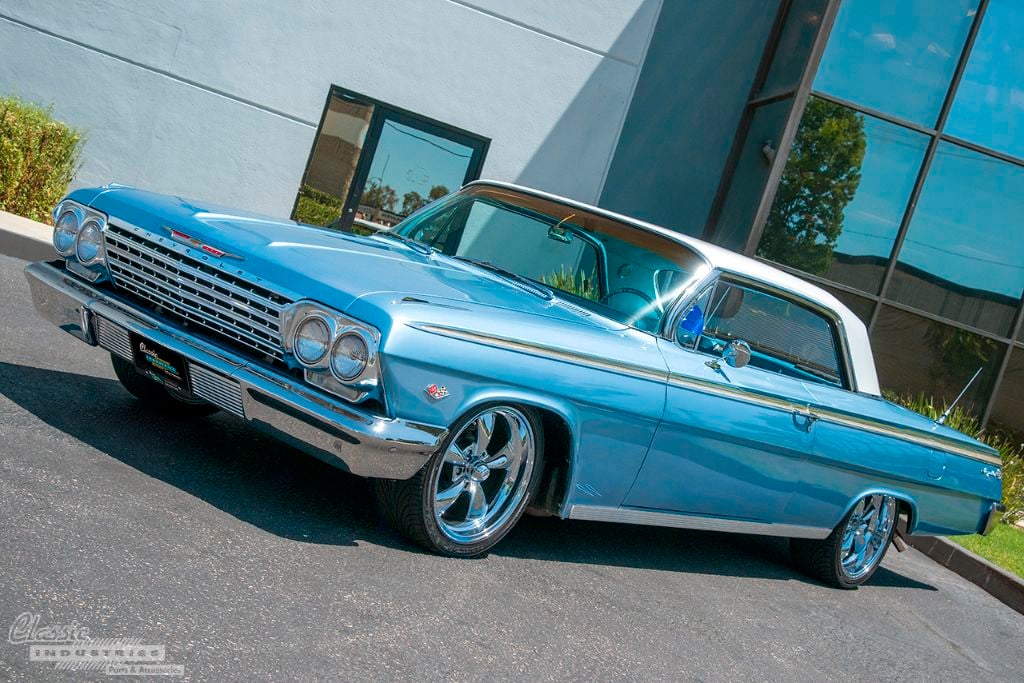 Here in southern California, the mention of a 1962 Impala makes many of us think of one thing: lowriders. Impalas, especially the '62 and '63 models, are extremely popular among the lowrider crowd, to the point that we see quite a few of these cars roaming the streets of SoCal while riding low on wire wheels and whitewall tires. Case in point: this '63 Impala SS that showed up in our parking lot not long ago. However, there's much more to this era of Impala than the common lowrider style. This '62 Super Sport coupe was built as a lightly modified cruiser, and features a timeless design that anyone can appreciate.
Owner Michael Schafer tells us he picked the car up in its present restored state for use as a daily driver. We were surprised by this statement, since there isn't a scratch or water spot to be found on this car—it seems almost too clean to be driven regularly. However, it's apparent that Michael is the kind of guy that really loves cars and takes care of them. We found out later that he also owns a bright red 2013 Camaro ZL-1 convertible (stay tuned for an article on that car in the future).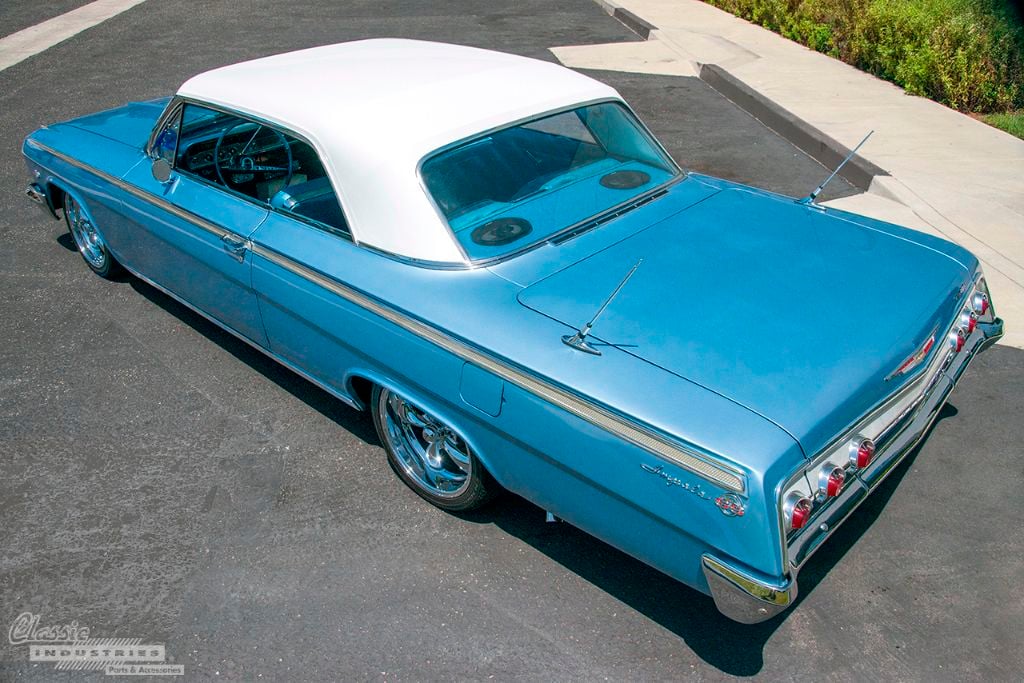 This '62 Impala SS has had a frame-off restoration, and retains the original numbers-matching 327ci V8 and automatic transmission. The car's exterior is painted a glistening metallic light blue and accented with plenty of chrome, brushed aluminum trim, and a white vinyl top. It's also tastefully lowered on five-spoke American Racing wheels.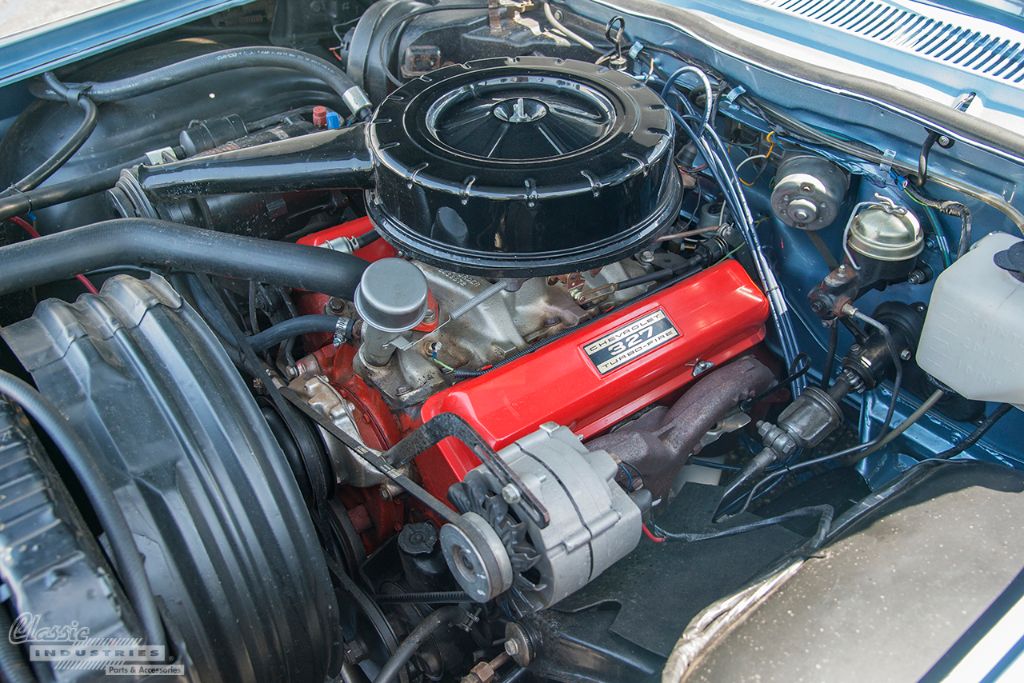 Michael's '62 Impala is a pristine example of a daily-driven classic car, and it just goes to show that this car doesn't need over-the-top modifications to look stunning. Sometimes clean and simple turns more heads than a flashy custom ever will. If you've got a classic Impala—no matter the build style—Classic Industries has all the parts and accessories you need to make it look its best. Click here for a free Impala parts catalog.