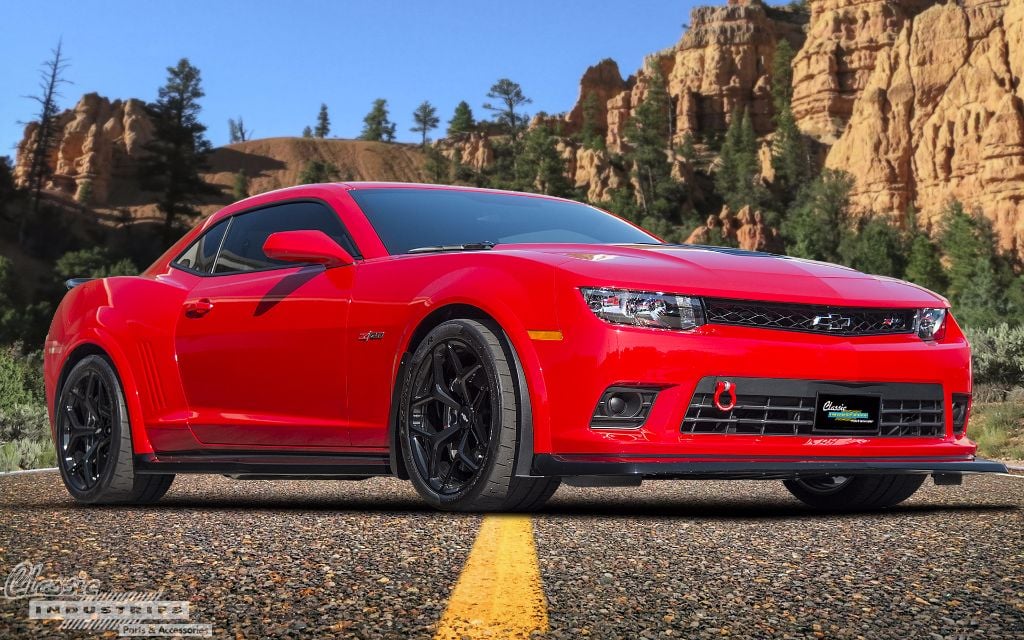 Did you know that Classic Industries supports every generation of Camaro? The company began offering parts for the first-generation 1967-69 models, and gradually expanded into the second-gen, third-gen, and fourth-gen as well. Today, there's even a separate catalog for 2010-and-up Camaro models, including the fifth gen and new sixth gen.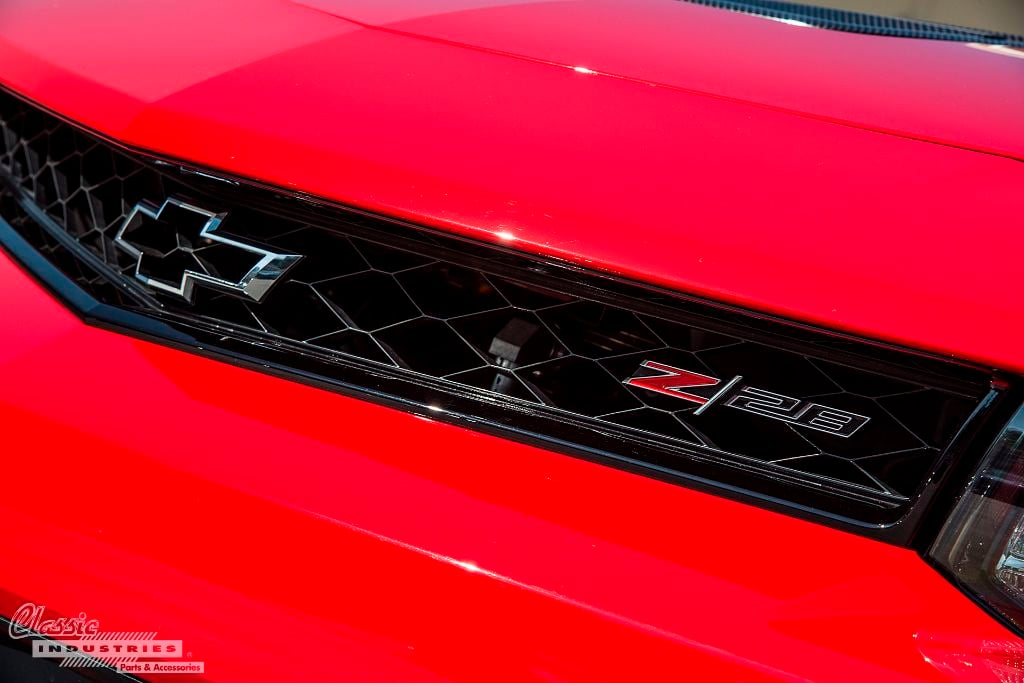 As a result of this comprehensive support of Camaro models, we get the opportunity to see both vintage and modern Chevy vehicles in our retail showroom parking lot. And the fifth-gen seen here is especially rare and interesting.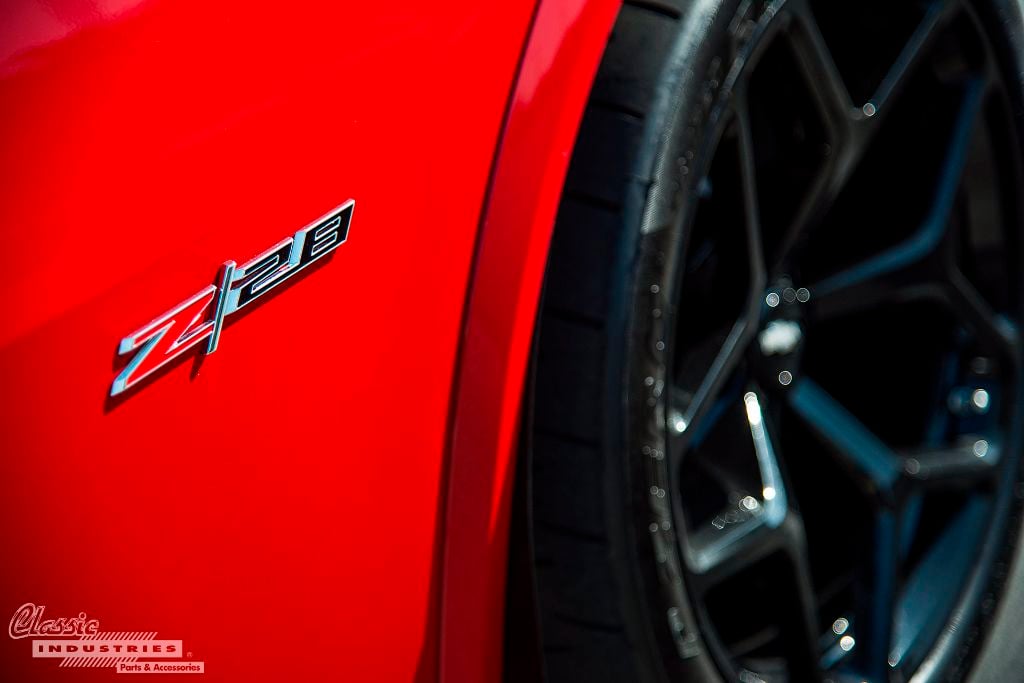 This 2015 Camaro is a Z/28, the track-ready model with many enhancements for an improved racing experience and faster lap times. It belongs to Carlos Enciso, of Compton, California.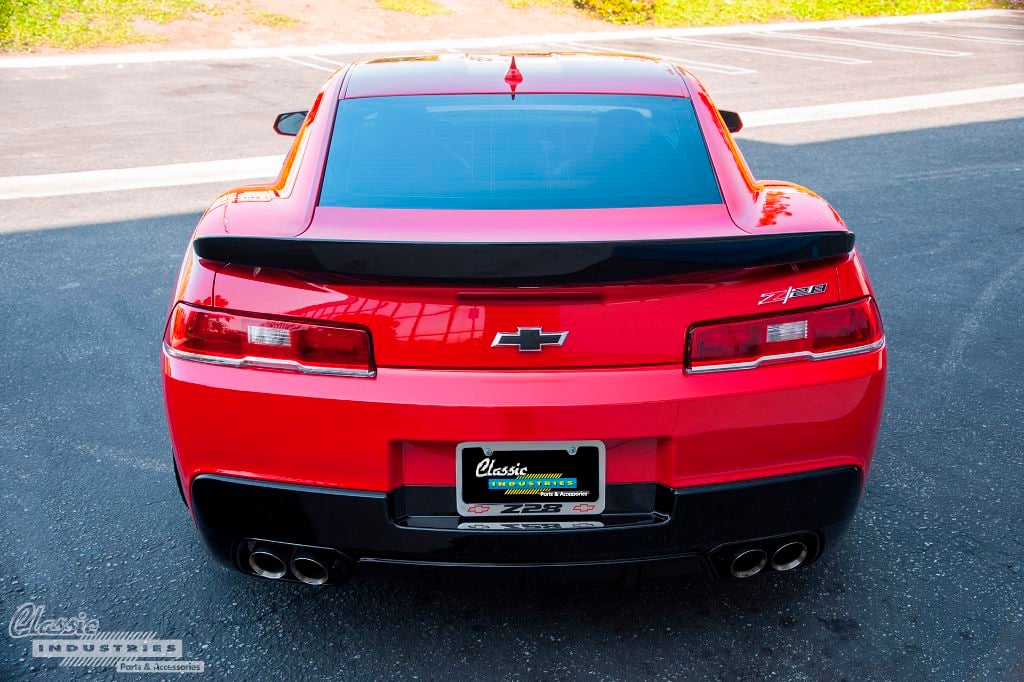 Carlos's Z/28 is entirely stock and in like-new condition, as though it just rolled off the assembly line (in classic car terms, it practically just did). He says he has no plans to modify the car, only to maintain it in this condition. But this is one car that really doesn't need modifications to draw a crowd.
At the heart of the 2015 Camaro Z/28 is a 427ci (7.0L) LS7 V8 engine and Tremec TR6060 six-speed manual transmission. Paired with a limited-slip differential and wide Pirelli PZero Trofeo R tires, this car can launch to 60 miles per hour in just 4 seconds, and can reach a top speed of 172mph.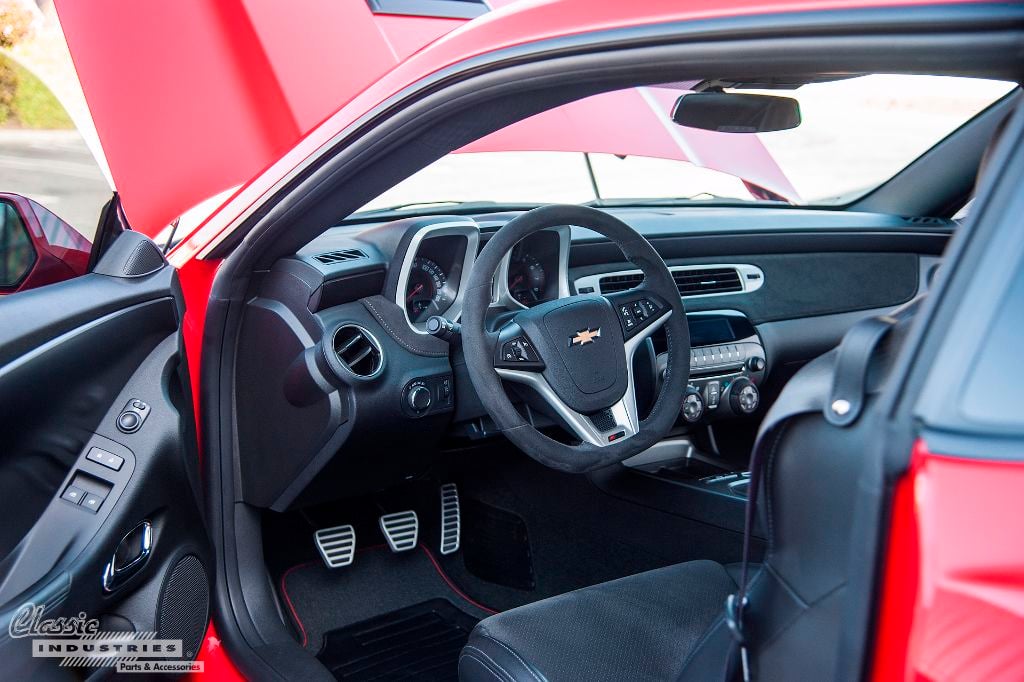 [gallery link="file" ids="5643,5642,5640"]
The Z/28 definitely isn't just built for straight-line performance, however. It's made to handle like a purebred race car. Special Multimatic Dynamic Suspension Spool Valve (DSSV) adjustable dampers keep the tires planted under hard cornering, and advanced aerodynamics are present throughout the exterior.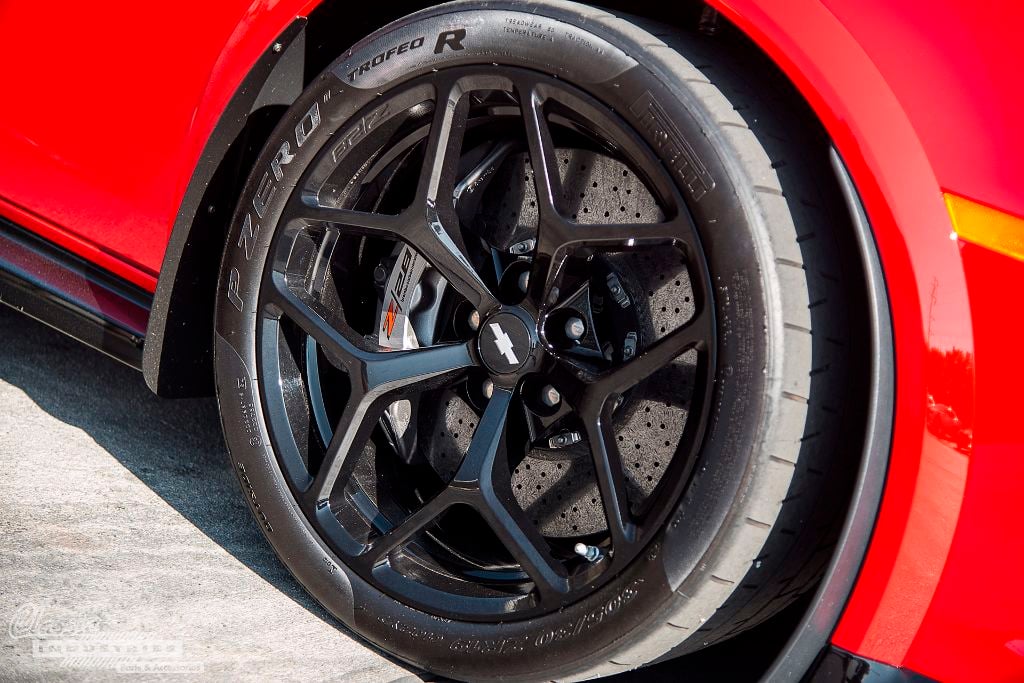 A large front splitter, special fender slats, a rear spoiler, and a diffuser keep air flowing smoothly around the Camaro, and push it to the ground at high speeds for improved grip. Even the Chevy bow tie on the front grill is hollowed out into a "Flowtie" for better airflow.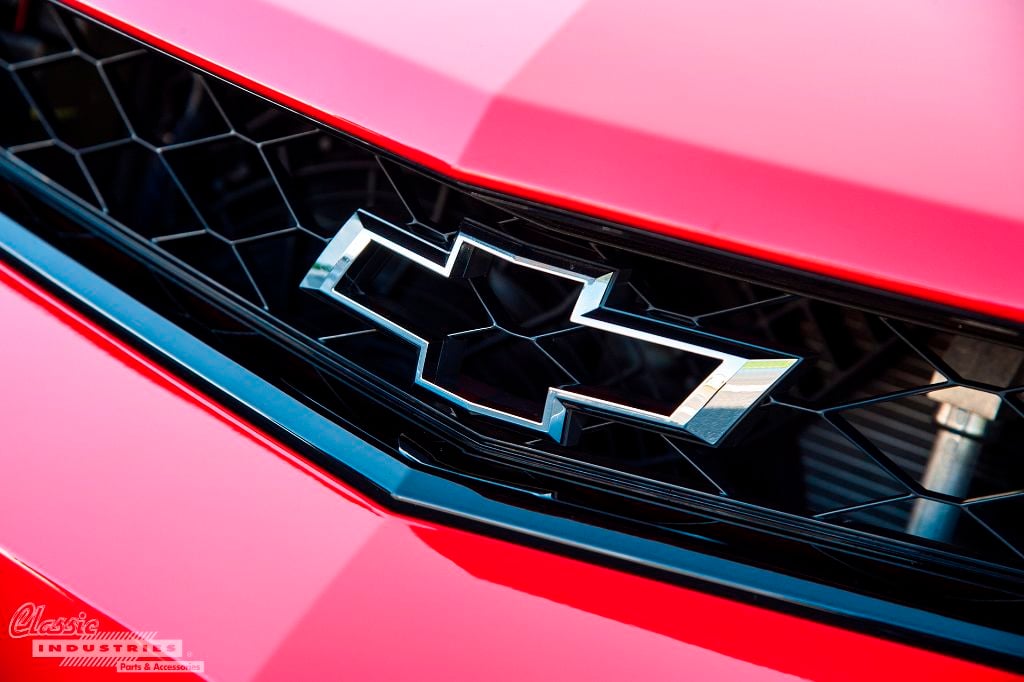 While Carlos doesn't need anything for this stunning 2015 Camaro Z/28 yet, he knows he can find any fifth-gen parts he needs in our catalog. In the mean time, he stops by to pick up parts for his other project, a fourth-gen car that we plan to feature here in the future.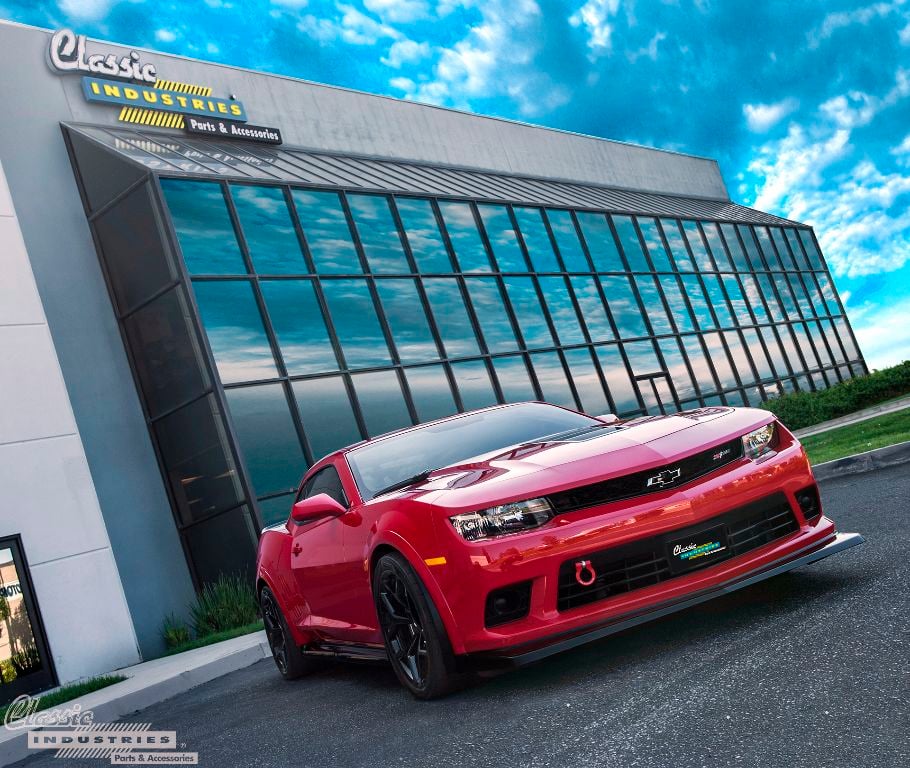 If you have a 2010-and-up Camaro, check out the many performance and appearance upgrades in our catalog below. We also offer a variety of maintenance and car care supplies, and lifestyle items like apparel. Click the button below for a free full-color Camaro parts catalog.