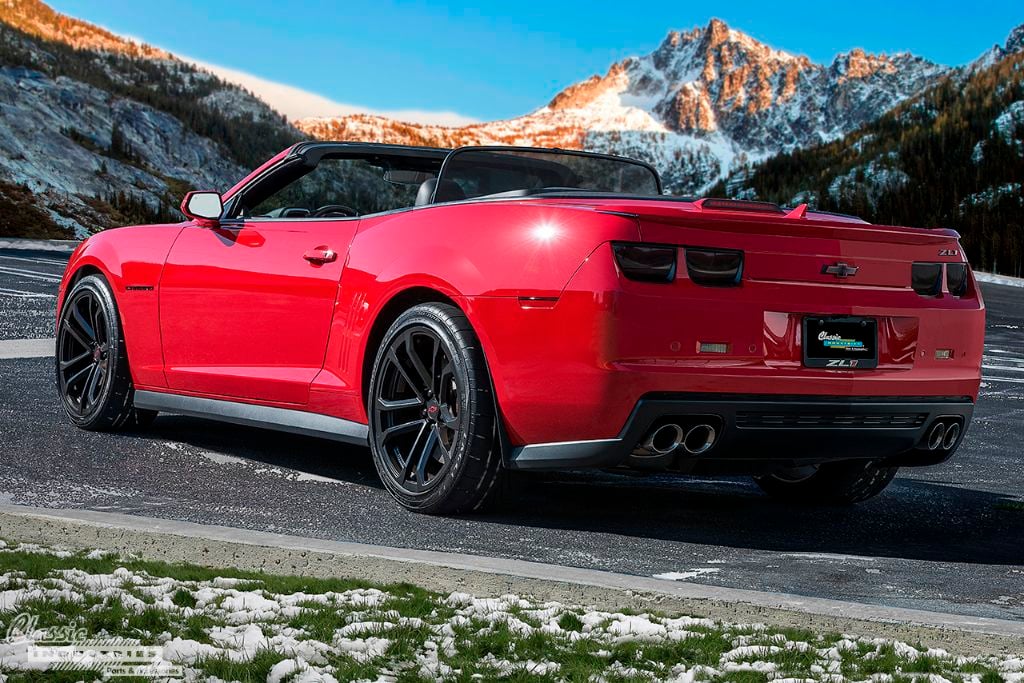 As classic car enthusiasts, we tend to be skeptical of modern cars. After all, we love the cars of the '60s and '70s, and a lot has changed since that golden age of muscle cars. Back then, designers stuck to a simple formula: big-displacement V8 engines, alloy wheels with wide tires, aggressive flared bodywork, and bright paint colors that screamed performance. Thankfully, this formula is still alive and well in the 5th Gen Camaro ZL1. It has all the elements of a raw muscle car, plus plenty of technological improvements to make it a more livable and well-rounded vehicle. That's something that even the most skeptical classic car fan can appreciate.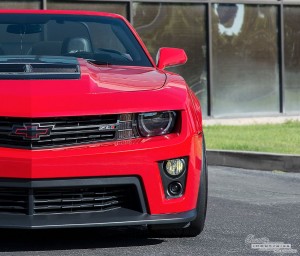 In case you're still not on board with this idea, we'll break it down for you. A 6.2L V8 with a supercharger pumping out 580 hp and 556 lb-ft of torque (more than any other production Camaro). A high-flow fuel system and heavy-duty cooling system. A reinforced 6-speed automatic transmission. A cast iron differential with strengthened half shafts and a dedicated heat exchanger. Huge 6-piston disc brakes up front and 4-piston disc brakes in the rear. Forged aluminum wheels wrapped in sticky Goodyear tires. Bright red paint and a snarling exhaust note. Does this sound appealing yet? We sure think so.
On top of all this, the ZL1 features a host of high-tech gadgetry that makes the car even more impressive. Magnetic Ride suspension improves cornering abilities and can be stiffened or softened on the fly. Performance Traction Management that makes sure you put all 580 horses to the ground, no matter the weather or road conditions. In fact, over 30 percent of the ordinary Camaro SS was re-engineered during the making of this technological tour de force.
This ZL1's owner, Michael Schafer, is a classic car guy through-and-through—in fact, we previously featured his 1962 Impala SS on our blog. However, he immediately appreciated this Camaro's fusion of vintage muscle car DNA with cutting-edge technology, and purchased the car to complement his Impala. Now, when he wants to take a leisurely cruise to the beach, he takes the Impala, and when he feels like blasting from stop light to stop light with the top down, the ZL1 fits the bill. Two great choices for two different purposes.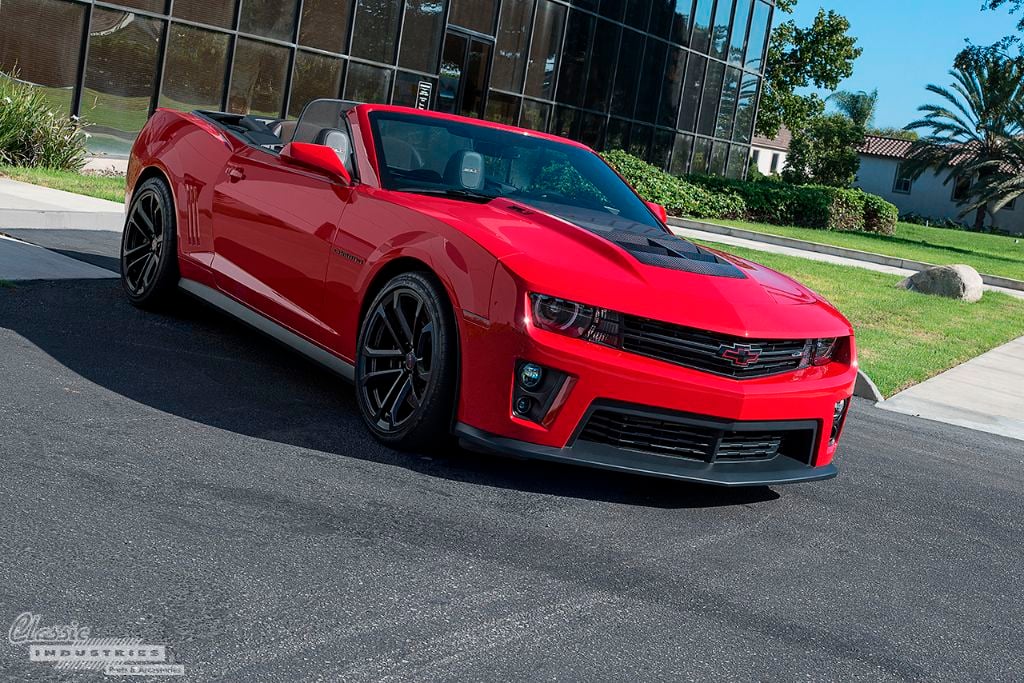 Whether you have a brand new Camaro ZL1, a vintage Impala, or a classic GM truck, Classic Industries has the restoration and performance parts you need. Click here to download a free catalog for your car or truck.