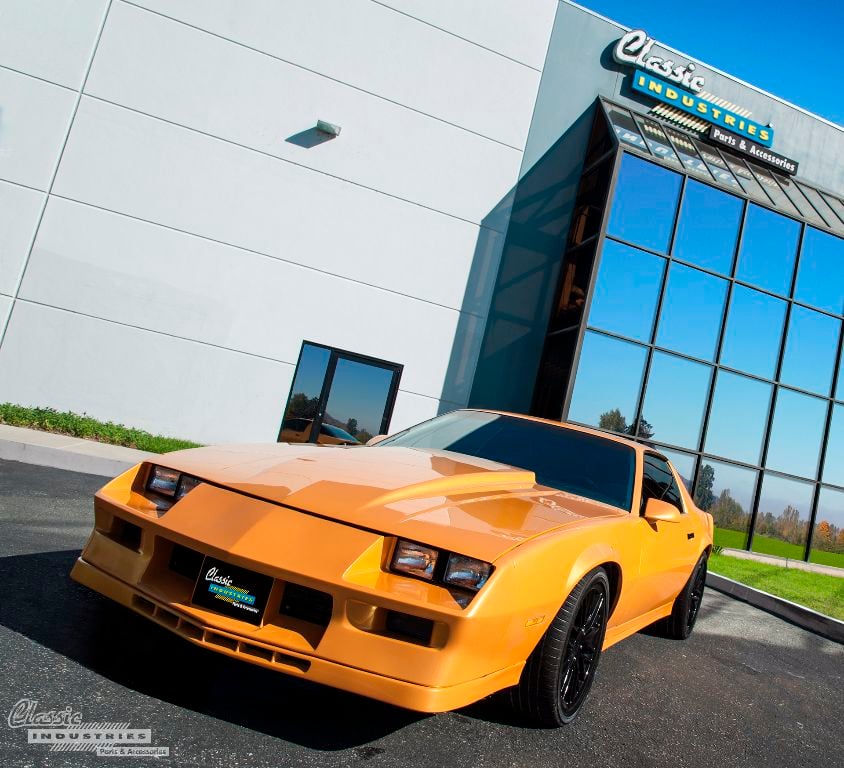 Here at the Classic Industries Retail Showroom, we see countless beautiful restored cars and trucks, as well as quite a few resto-modded vehicles. The latter category covers builds ranging from a few modern modifications to complete tear-downs and rebuilds with aggressive motor swaps.
The 1982 Camaro Z28 seen here definitely falls on the more extreme end of the spectrum. In fact, it's one of the most eye-catching third-gen Camaro builds we've seen to date.
This '82 Camaro belongs to Teron Mays, of Downey, California. Teron says the car has been in his family since it was new — his siblings drove it during high school, and his father left it to him when he passed away. The car originally had a 305ci V8 engine and automatic transmission, but that was tossed aside for a much more potent setup.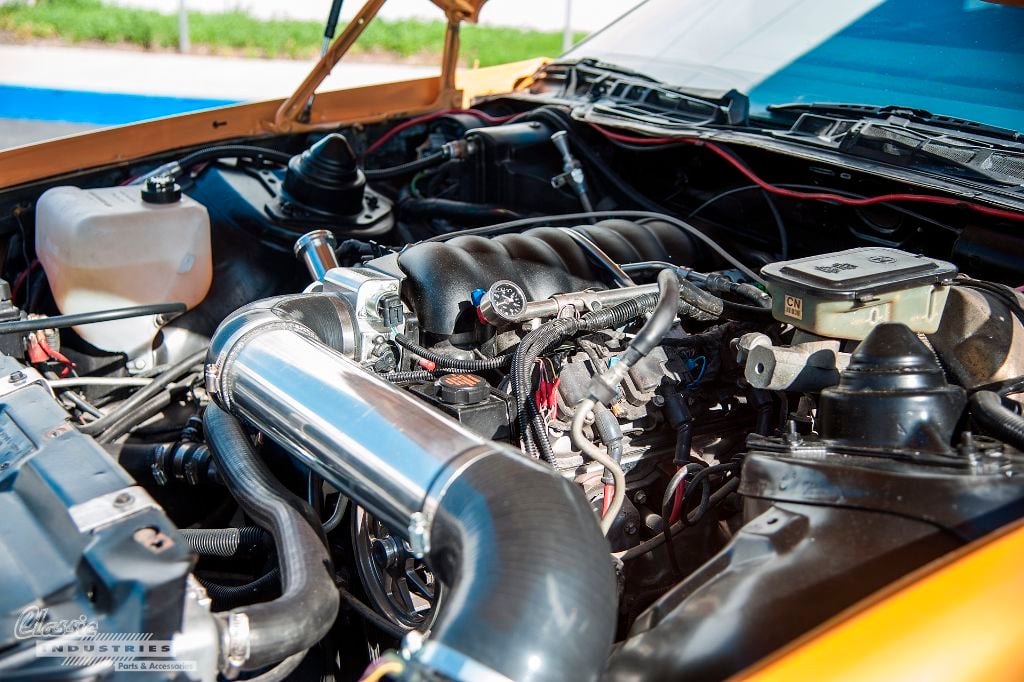 Teron popped the hood on his Camaro to reveal a modern LQ4 engine, which is a 6.0L iron-block LS variant that was found in GM trucks such as the Chevy Silverado and Suburban. The motor is far from stock, with LS3 heads and intake, a custom Isky Racing cam, and numerous other upgrades. It's paired with a Stage 3 built 4L60E automatic transmission and 3.73 rear end.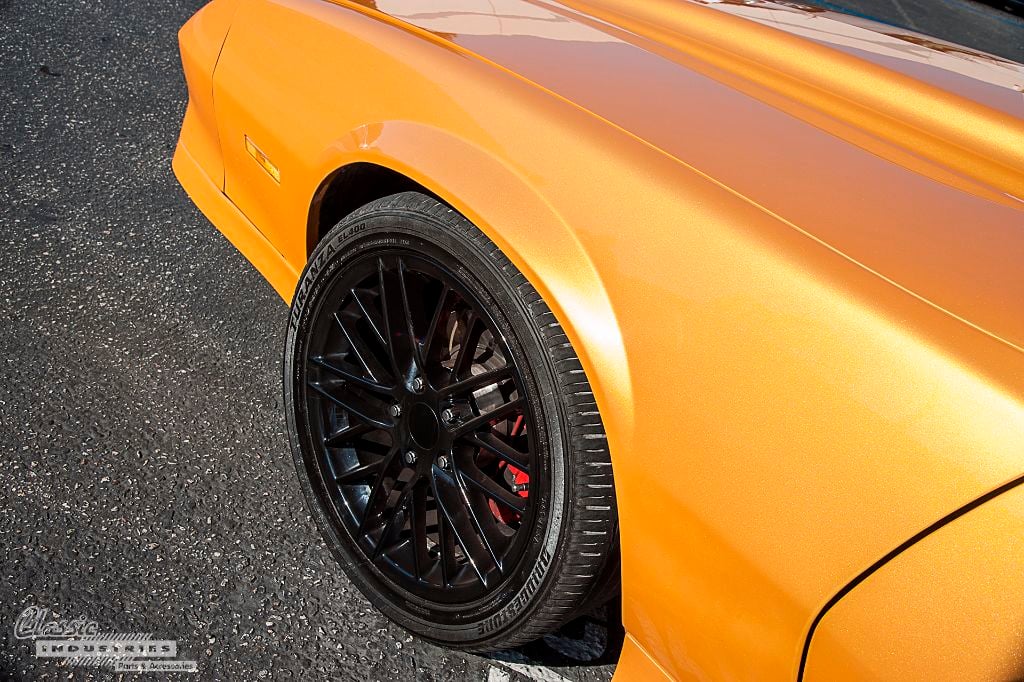 The Camaro rides on black Corvette C6 ZR1 wheels, which conceal disc brakes from a 2002 Camaro SS. Teron tells us he plans to swap the ZR1 wheels for a set of C7 Z06 wheels soon.
Another distinctive feature of this 1982 Camaro build is its vibrant paint. Teron had the car repainted in Yellow Blaze Tri-Coat — ironically, this pearlescent paint was originally a Ford Mustang color. The cowl hood and tinted IROC-Z taillights also add to the aggressive appearance. Teron says the car's interior has also been transplanted from a 1990/91 IROC-Z.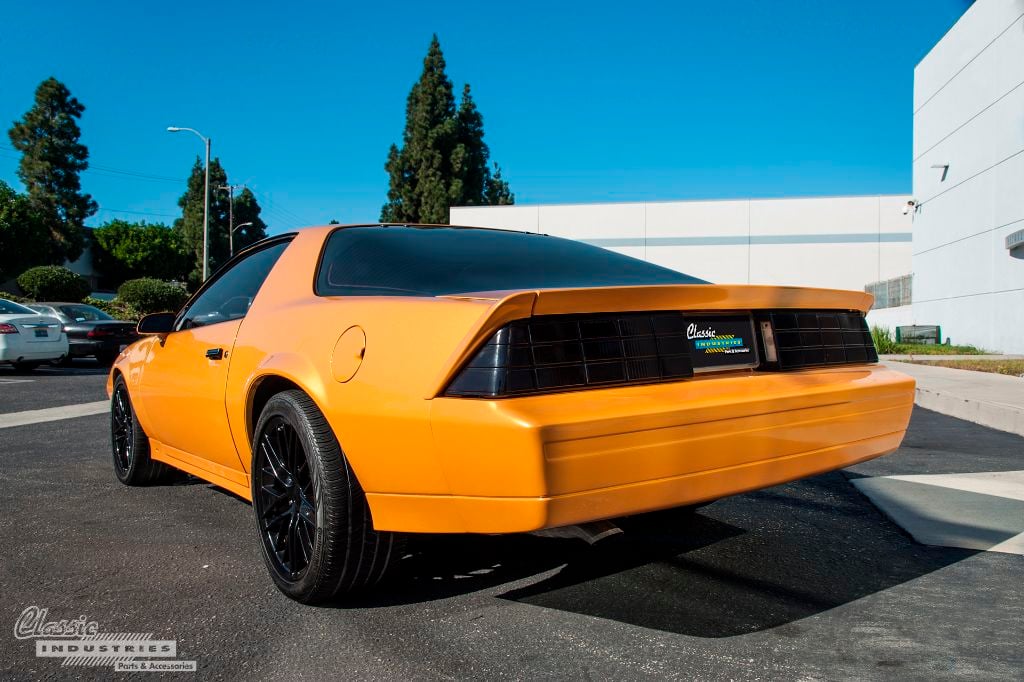 Teron is no stranger to classic Chevys. His first car was a '68 Biscayne, and he also currently owns a '69 Camaro, '73 Camaro RS, and a '71 Camaro RS. This extreme third-gen Z28 is one more cool ride in his stable, and it certainly put smiles on our faces when it rolled into our parking lot.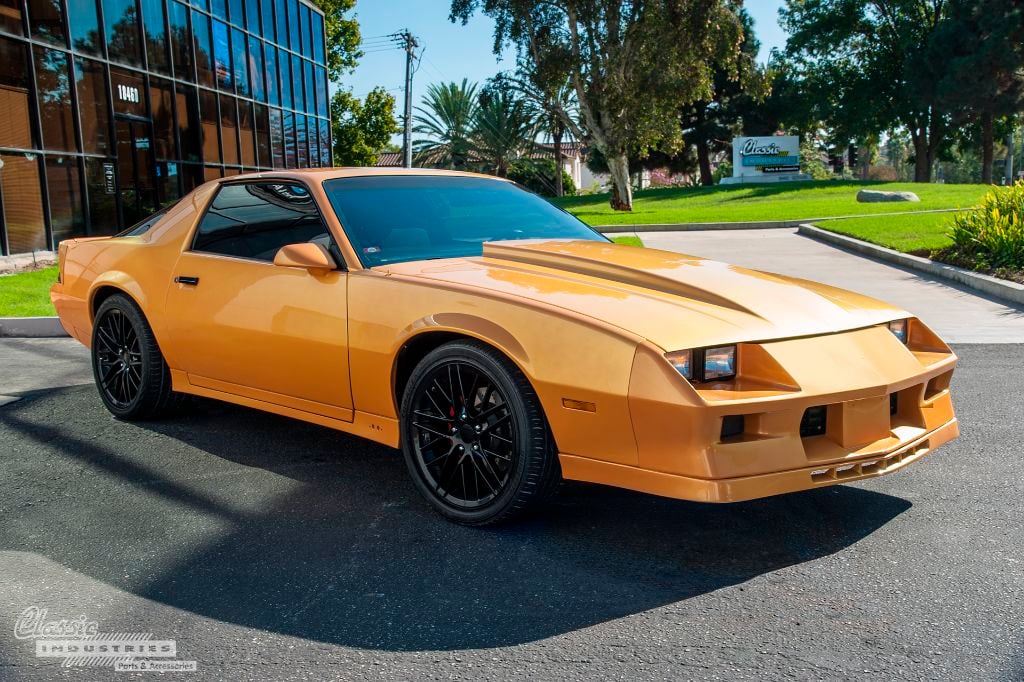 If you own a Chevy Camaro, Classic Industries has all the performance parts you need to turn it into a fast street machine or track monster. We also have a huge selection of restoration parts and accessories. Click the button below to get your free Camaro parts catalog.