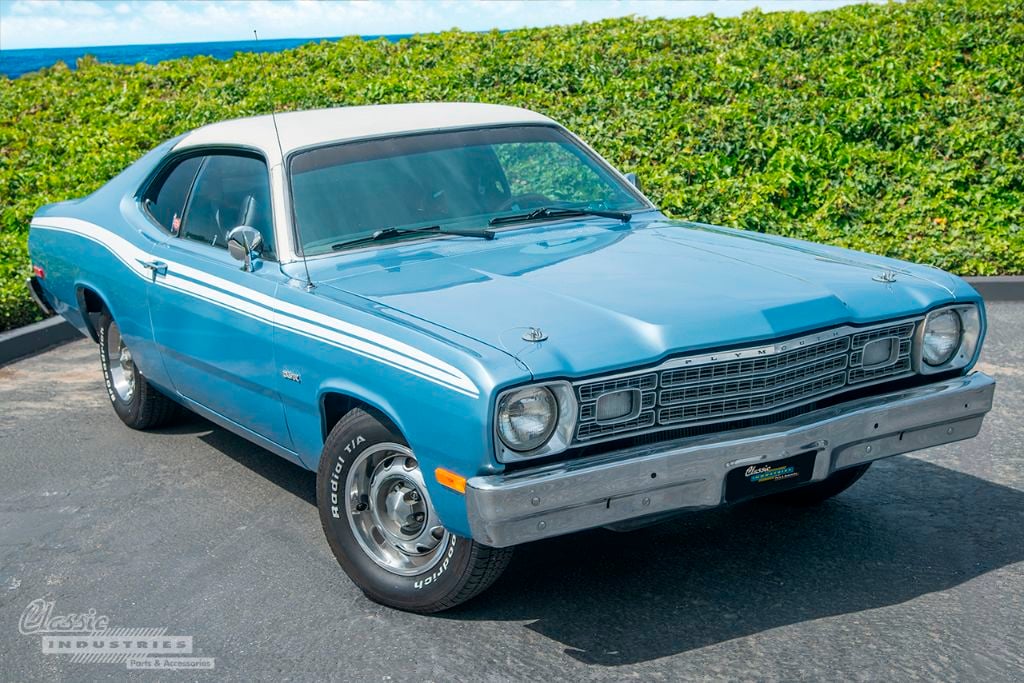 We always enjoy seeing the enthusiasm for classic cars passed down from generation to generation. This family trait ensures these vehicles are valued and cared for as they should be, even after being passed on from one owner to the next. The story of this 1974 Duster reinforces our thoughts on the subject.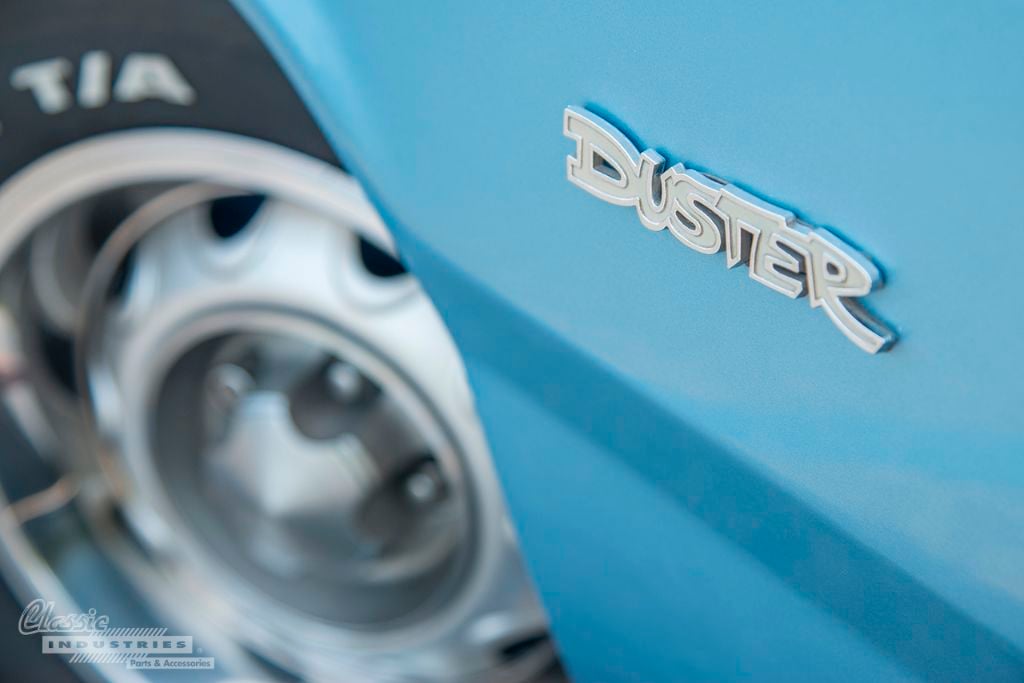 This classic Plymouth is owned by 17-year-old Connor Davis, of Santa Ana, California. Connor is still in high school, and was born long after this Duster was originally made, but shows a real passion for the car nonetheless.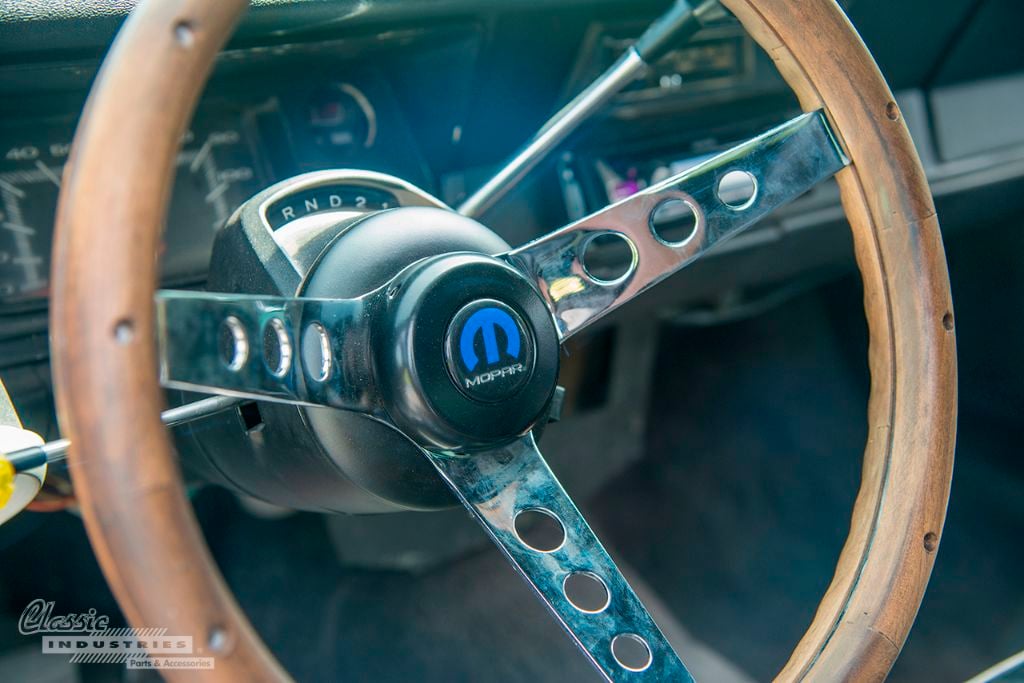 He was originally introduced to restored Mopars by his dad, who owned a 'Cuda 340 when he was Connor's age. They took on the '74 Duster restoration project together, and the results of their labor are impressive.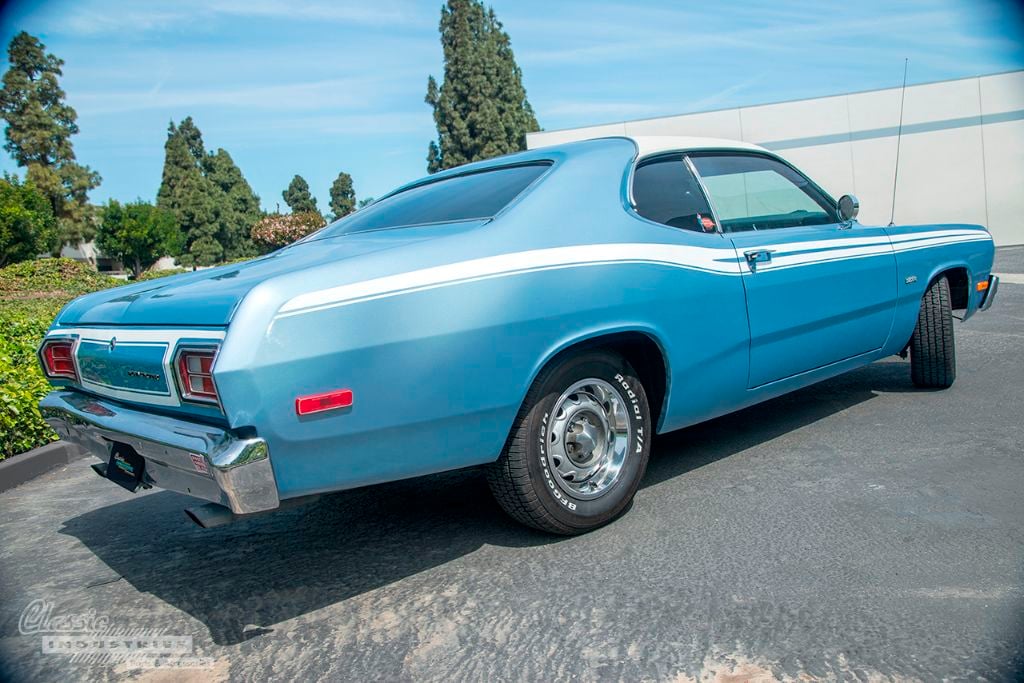 Connor tells us he bought the Duster at the local Pomona Swap Meet, but that it was in rough shape, with flat black exterior paint and a mustard-yellow interior. After finding the parts they needed in the Classic Industries Mopar catalog, Connor and his dad reupholstered the interior in black, and had the exterior repainted in Glacial Blue Metallic with white stripes.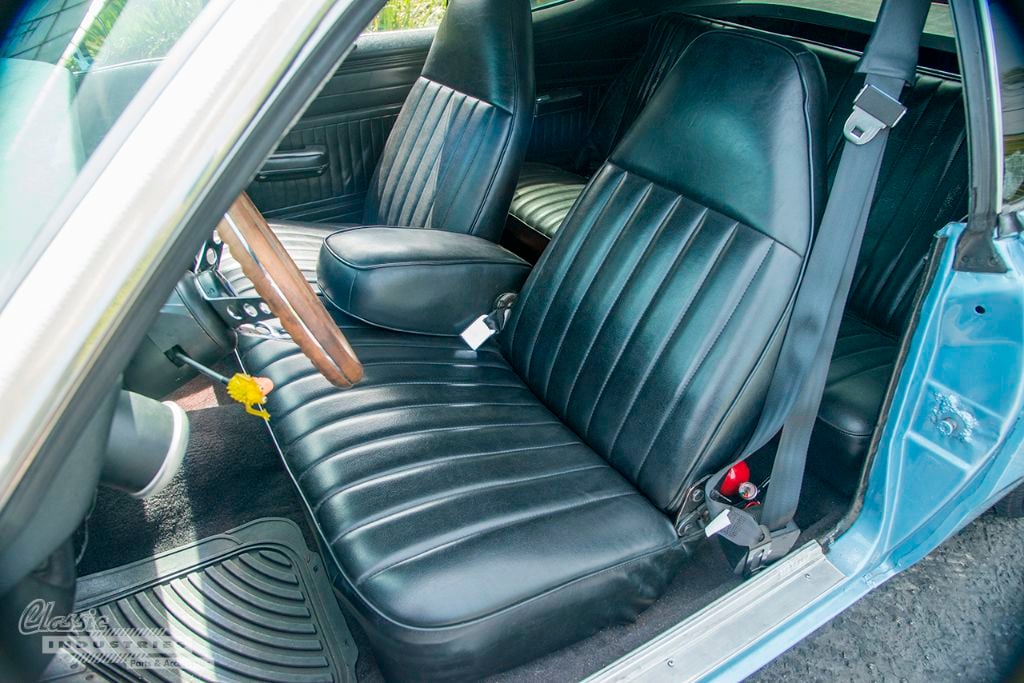 Under the hood, there's a 318ci V8 with performance parts from Edelbrock and MSD, and some new cosmetic components such as Mopar Performance valve covers. The motor sends its power to the rear wheels through a 727 automatic transmission with a column shifter.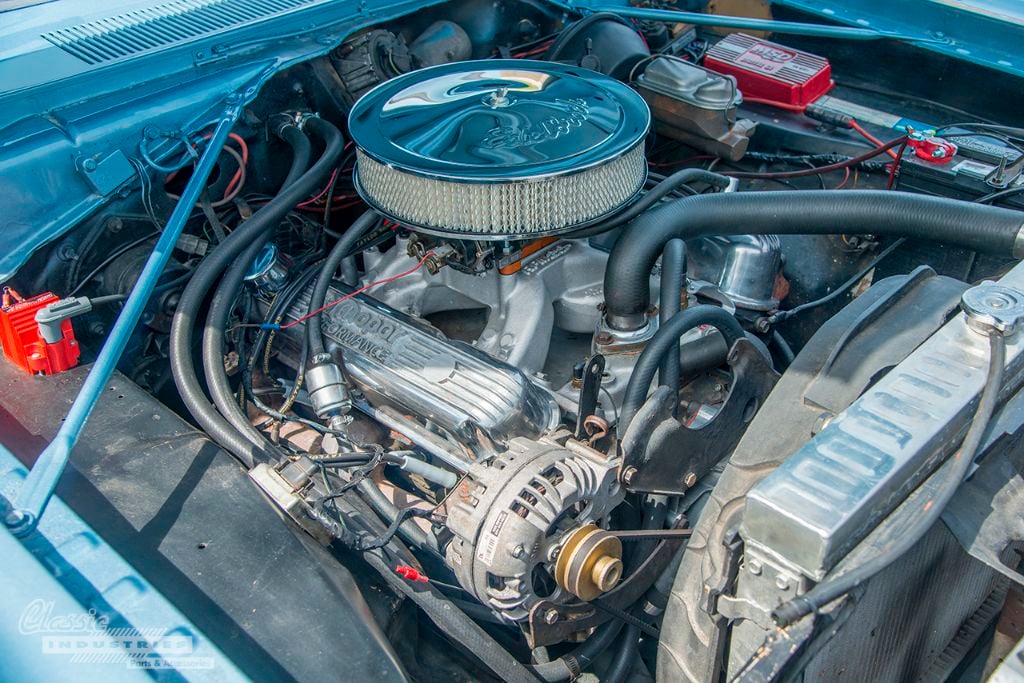 Connor and his dad spent about a year restoring the Duster, and Connor now drives it to high school each day. Times have changed a lot since Connor's dad had his 'Cuda, but the feeling of pride Connor gets cruising into the school parking lot is still the same.
If you have a classic Mopar car that needs restoration, Classic Industries has the parts and accessories you're looking for. Click the button below for a free full-color Mopar parts catalog.