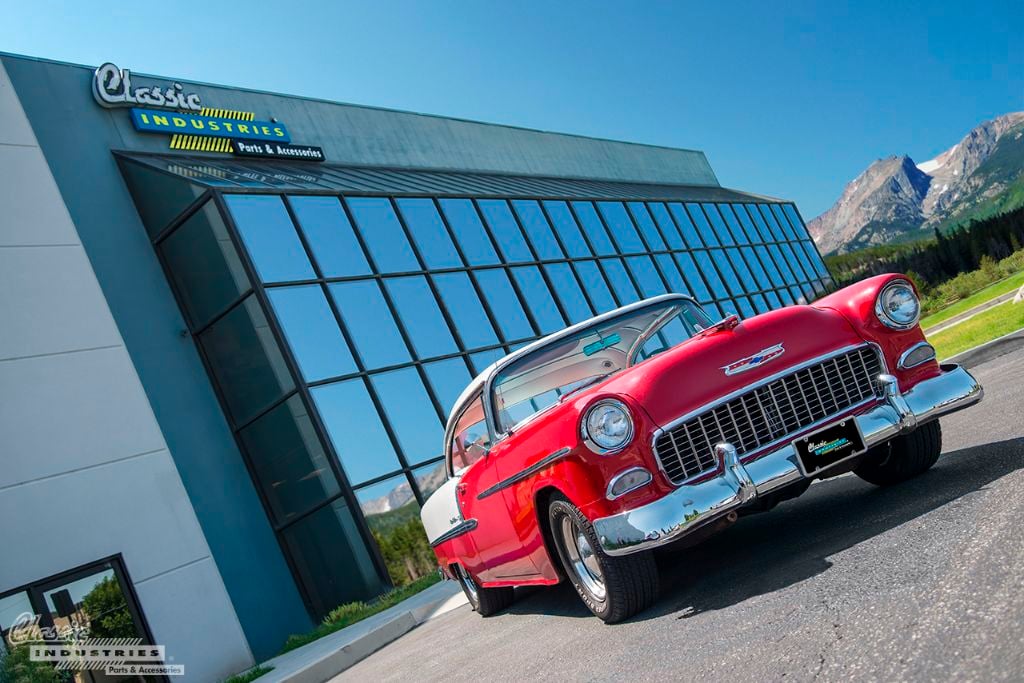 The 1955 Bel Air seen here has a history of long-distance travel, and it's about to depart on a new voyage. According to owner Milan Dokic, this Chevy was originally built here in the United States, but spent most of its life south of the border in Mexico. About 10 years ago, it returned to California, after being purchased by a Los Angeles resident. More recently, Milan purchased the car here in California, and will be taking it back home with him—all the way to Melbourne, Australia.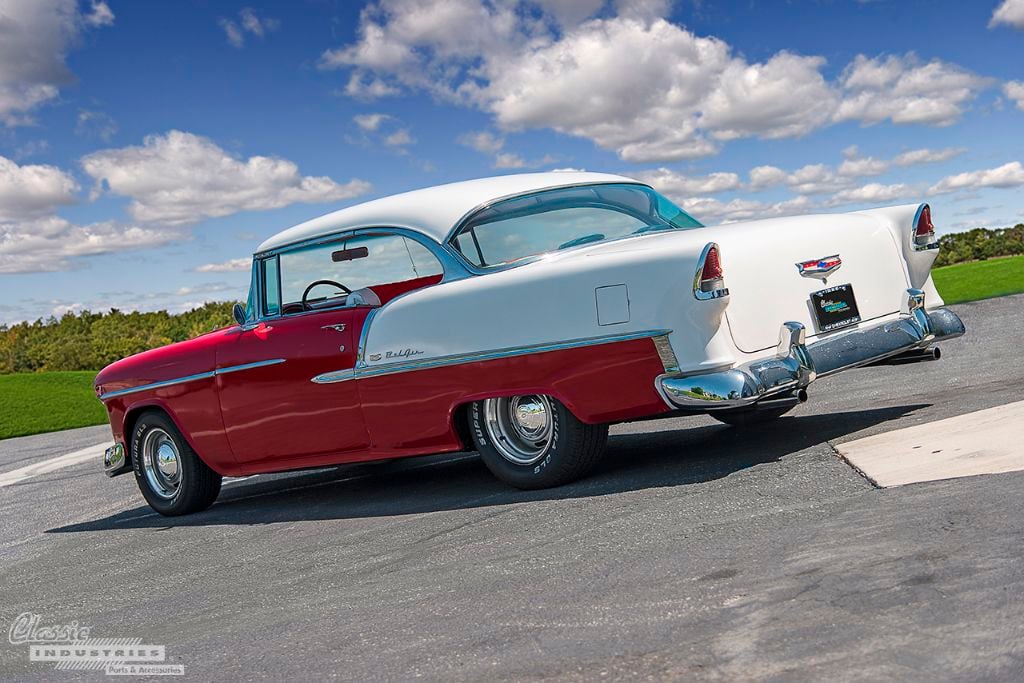 Before the car heads out on its next international journey, Milan brought it by the Classic Industries Retail Showroom to pick up some restoration parts. Although the Bel Air looked pretty clean to us, Milan said he'd be thoroughly cleaning it as well. In the mean time, its 350ci V8 and automatic transmission make it an excellent driver.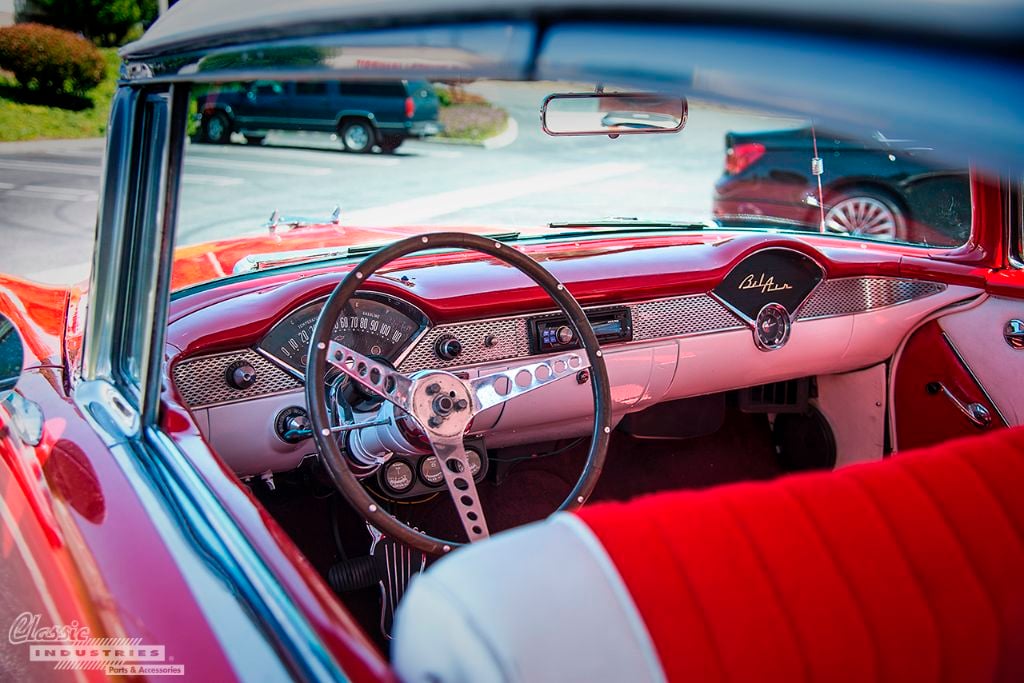 The Chevy's exterior is clad with glossy red and white two-tone paint, which also carries over to the interior. Red and white upholstery mirrors this paint scheme, and bright chrome accents abound inside and outside the car.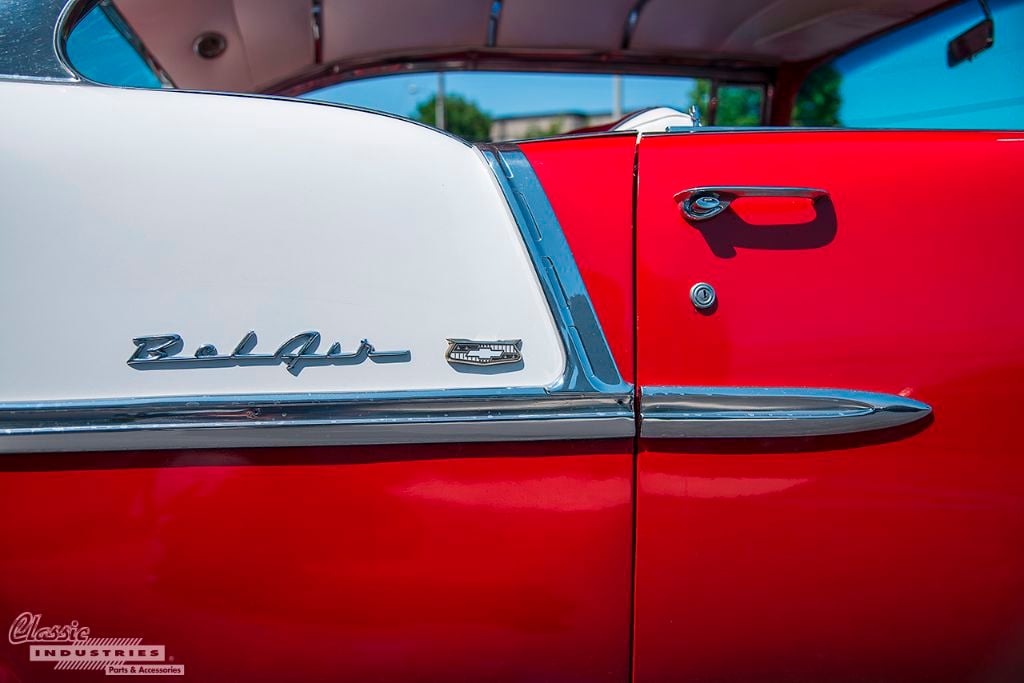 Milan tells us this car will be a replacement for his last project, a 1969 Road Runner, which he also brought by the Retail Showroom a few years ago. This Bel Air is already in good shape, but it sounds like it will be flawless once Milan is finished working on it. The car has a long voyage ahead across the Pacific Ocean, but it will surely have a good home once it arrives in Melbourne, Australia.
If you've got a classic "tri five" Chevy model, such as a Bel Air, 150, 210, or Nomad, Classic Industries has the restoration and performance parts you need. Click the banner below for a free restoration parts catalog for your Tri Five Chevy.