When you really think about it, classic car parts are simply a precise amalgamation of metal, rubber, plastic, vinyl, and wood. The essential elements of authenticity, fit, and attention to detail also come into play, but a part is little more than a cool-looking paperweight until it's actually put to use.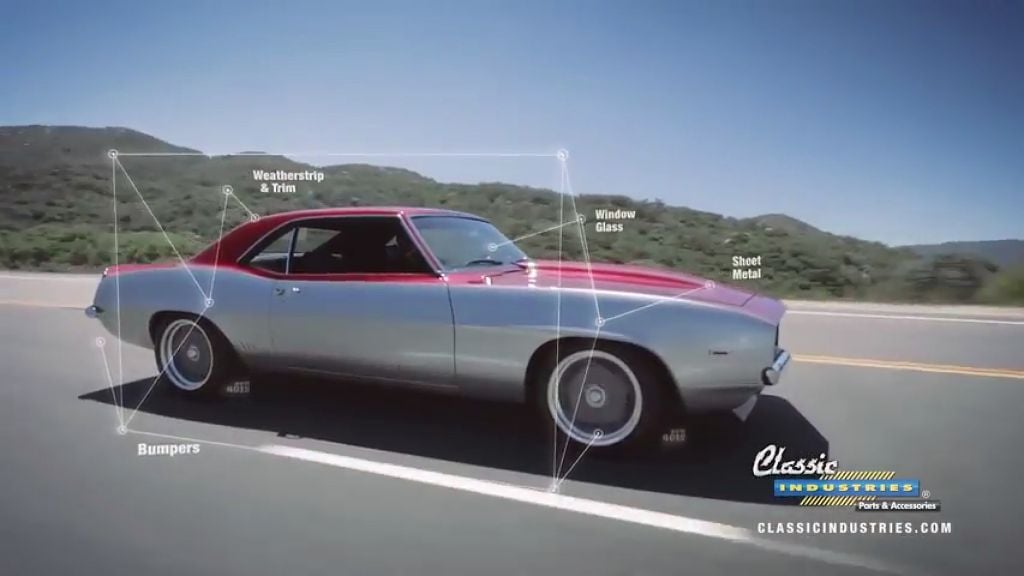 When it's installed onto a vehicle, each small piece can fulfill its purpose and truly shine. It might be the cornerstone of a meaningful restoration project, a subtle addition to make the car more enjoyable to drive, or the finishing touch on a nearly-completed build. Whatever the case may be, the parts you choose for your vehicle matter. That's why Classic Industries continues to strive to provide an extensive selection of the best restoration parts and accessories the automotive industry has to offer.
If you're interested in seeing some of these restoration parts in action, check out the video below. It shows footage of all of our in-house project vehicles, along with interviews with some industry experts — baseball legend and auto enthusiast Reggie Jackson, Dan Woods of Chop Cut Rebuild, Jeff and Meggan of The Car Chasers, and pro hot rod builder Bodie Stroud.
To learn more about what Classic Industries has to offer for your car or truck, click here to get a free full-color parts catalog.