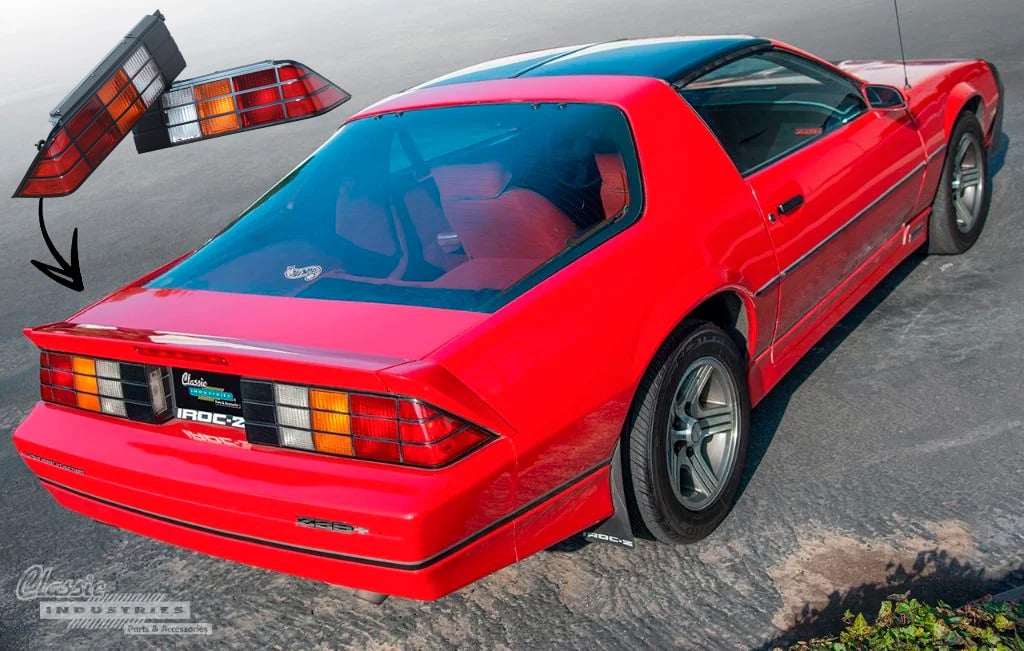 Think back to when you were in high school. What was the car you always wanted? For many of us, the answer was simple: a Camaro. If you grew up in the 1980s, the third-generation 1982-1992 Camaro was one of the most iconic vehicles of that era, especially the performance-oriented IROC-Z. Today, third-gen restoration projects have been experiencing a resurgence in popularity, so Classic Industries is working hard to offer more parts for each model year. Our latest new product is a series of OER reproduction tail lamps for the '82-92 Camaro.
About the New OER Camaro Tail Lamps
These new tail lamp assemblies are manufactured to precisely replicate the original GM components, with high-quality injection-molded acrylic lenses that are virtually identical to the OEM design. Careful attention was paid to matching the red, amber, and white coloration and lens pattern for each of the tail lamp variants.
Each Camaro tail lamp assembly features the correct mounting studs, quarter panel seal, and license plate lamp lens, so you'll be able to simply install new bulbs and replace your car's faded and cracked original lights with no hassle.
Tail Lamp Design Variations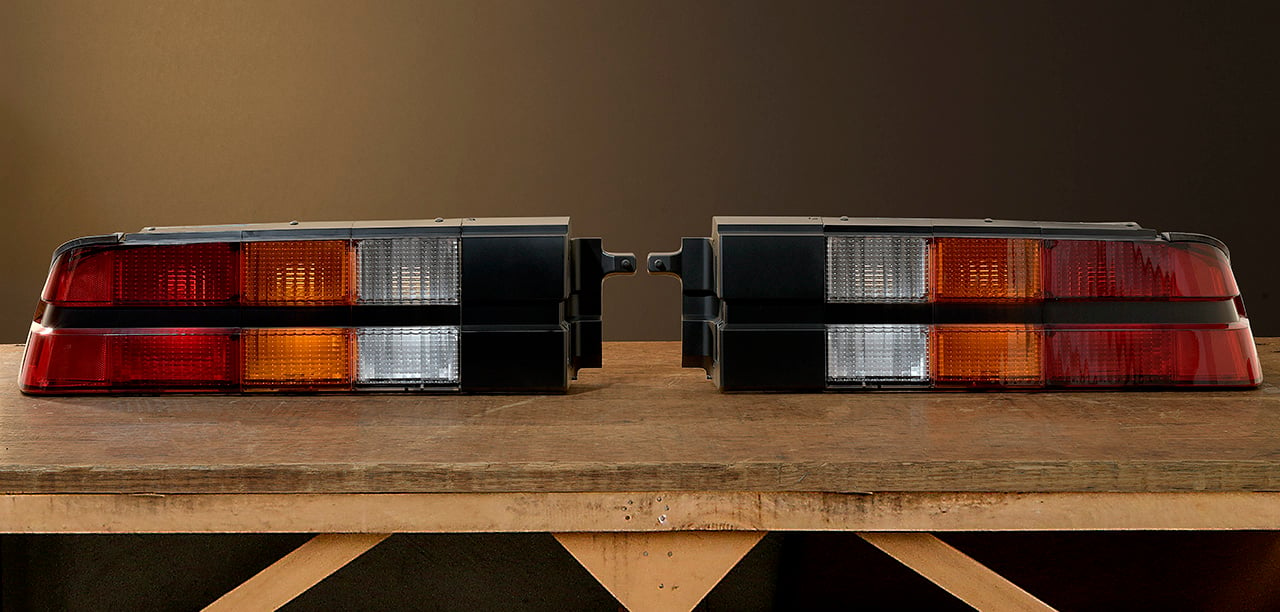 These tail lamp assemblies, part numbers 748807 (LH) and 748808 (RH), are correct for the 1982-84 Camaro Z28 and 1986-90 Camaro standard. Note the single black stripe splitting the lenses horizontally.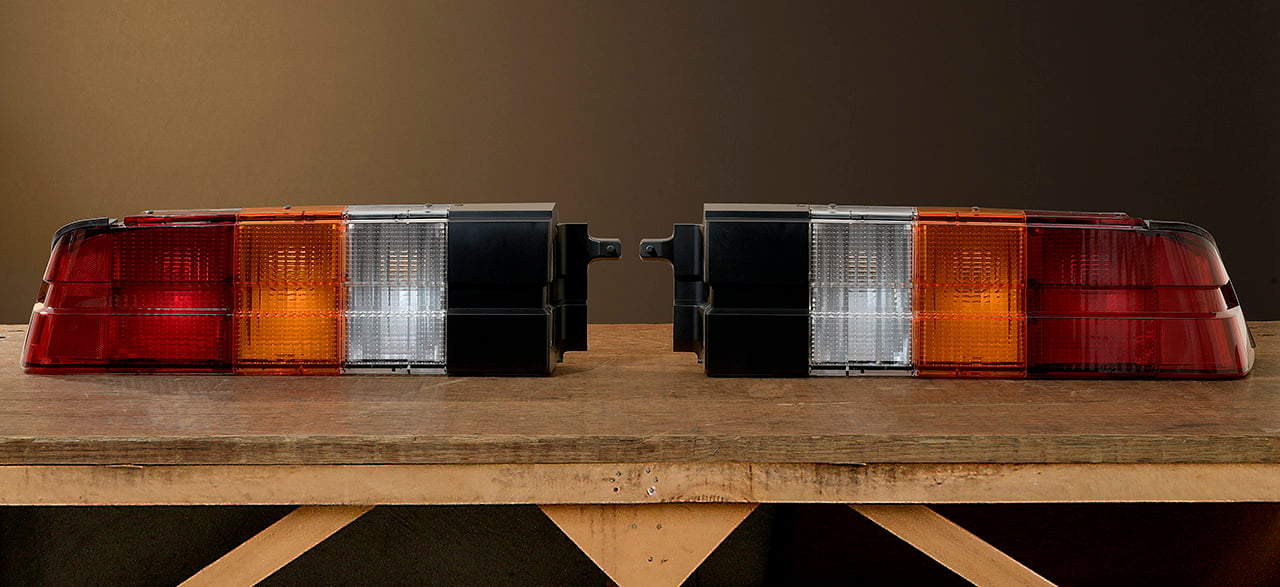 Next, these assemblies (without horizontal black stripe) are correct for the 1982-85 Camaro standard. They can be found under part numbers 748809 (LH) and 748810 (RH).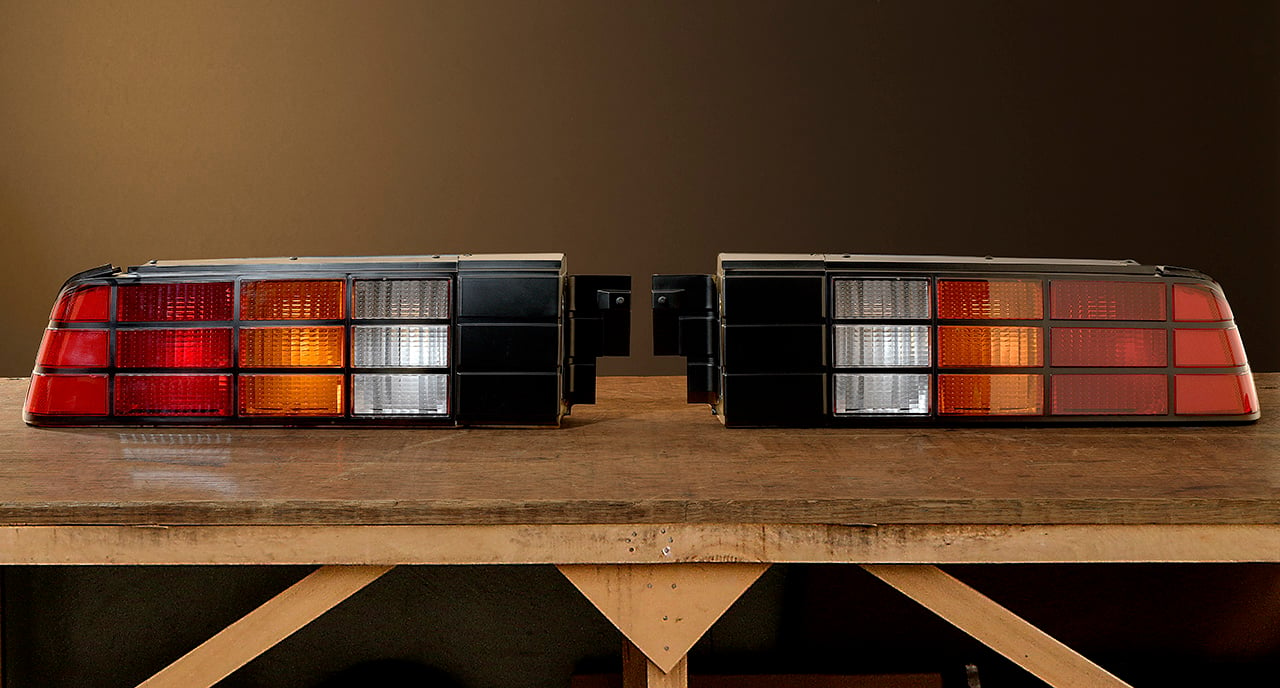 Last but not least, these tail lamp assemblies feature a grid of thin horizontal and vertical black lines. They're correct for the 1985-92 Camaro Z28, 1985-90 IROC-Z, and 1991-92 Camaro RS. They can be found under part numbers 748811 (LH) and 748812 (RH).
Quick-Reference Part Number Guide
Here's a table of part numbers so you can ensure you choose the correct tail lamps for your third-gen Camaro restoration project.
Camaro Standard:

Camaro Z28:

Camaro IROC-Z:

Camaro RS:
Need More Camaro Parts?
If you're looking for more components for your restoration project, be sure to check out our selection of third-gen Camaro parts and accessories on our web store, or click the button below to request a free full-color Camaro parts catalog: