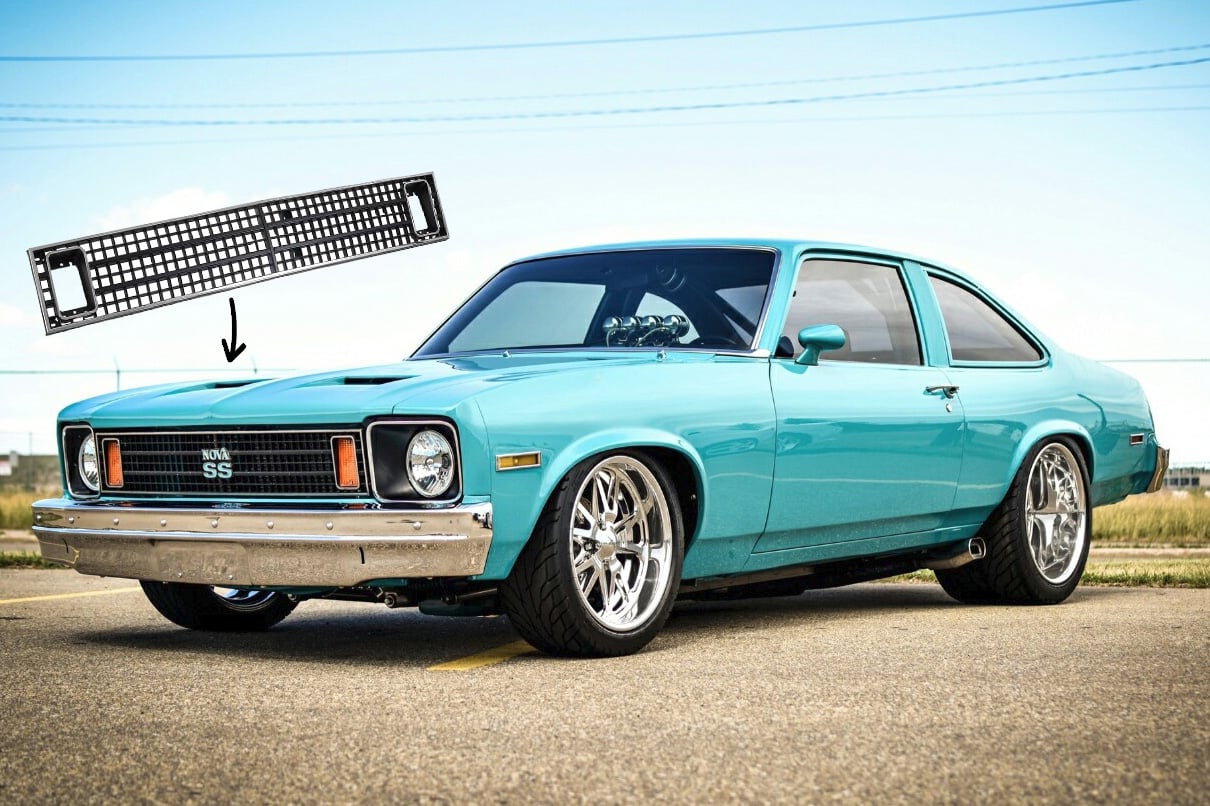 The Chevy Nova is a car that served in many different roles during its production run, from economical family sedan to big-block V8-powered muscle car. The first three generations of the Chevy II/Nova are often seen as the glory days of this model, and the 1975-79 fourth-gen Nova has often been overlooked as a result. However, this makes it a great choice for hot-rodders, resto-modders, and anyone looking for a fun and affordable project car. Classic Industries is excited to announce the expansion of our Nova parts line with a new reproduction 1975 Chevy Nova grill from OER.
The photo of the blue '75 Nova SS pictured above was shared with us on social media by its owner, Scott Wawryko. We think he did an awesome job building this fourth-gen Nova into a resto-modded muscle car!
OER 1975 Nova Grills - Black or Chrome
Two new '75 Nova grill variants are now available through the Classic Industries website and Nova parts catalog:
Each of these grills is manufactured with injection-molded ABS, replicating the original design in every detail. OER carefully studied the dimensions, features, and specifications of factory '75 Nova grill to create these reproduction parts. The Nova SS grill (344350) is finished in black with chrome accents, while the Standard or LN model grill features a uniform chrome finish.

For more details on these new Nova parts, check out the product pages for the 1975 Nova SS grill and 1975 Nova Standard/LN grill.
Need More Chevy Nova Parts?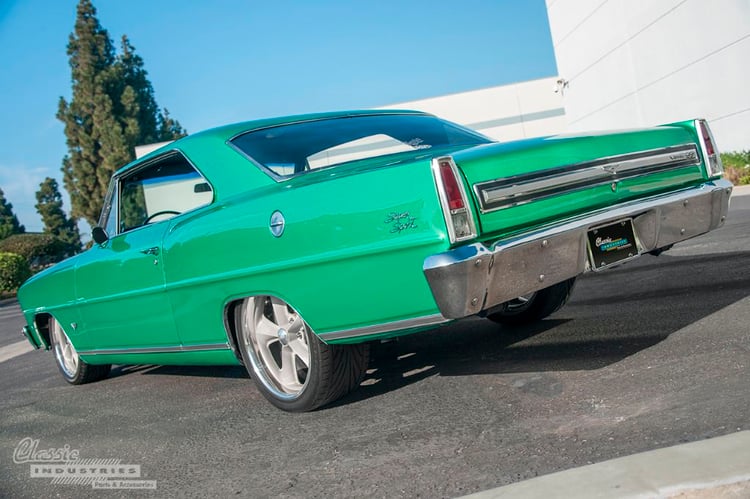 If you're working on a Chevy II or Nova project car, whether it's a '62-65 first-gen, '66-67 second-gen, '68-74 third-gen, or '75-79 fourth-gen, Classic Industries can help you find all the parts you need. Browse our selection of Nova parts online or click the button below to get a free full-color Nova restoration parts catalog.