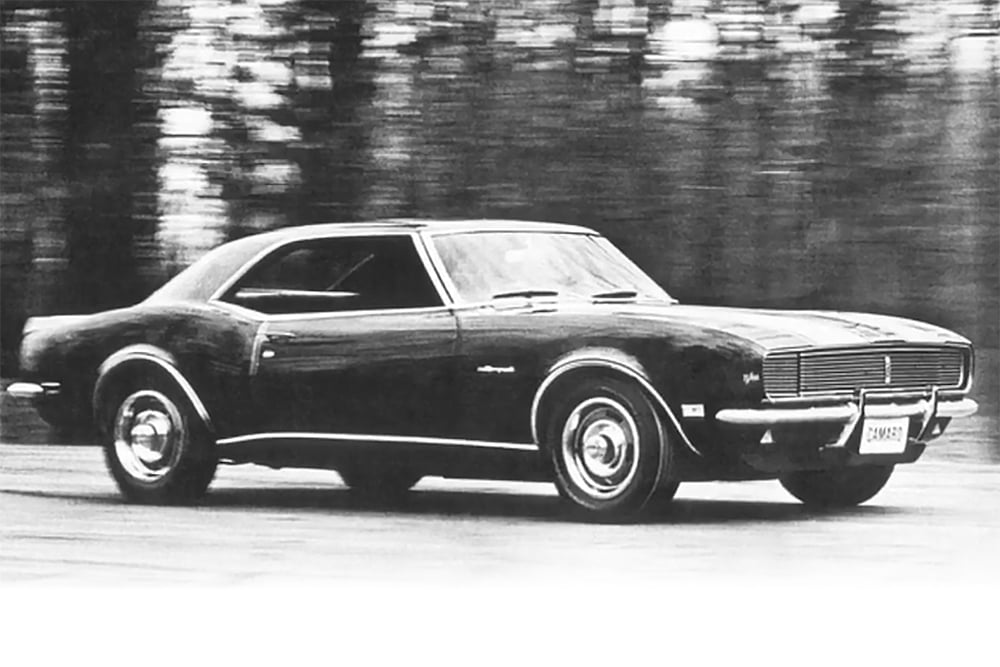 "This company was founded on the idea of bringing parts to people... it turned into something way larger than I ever expected." In a video interview with Kevin Cuenca, Classic Industries founder and CEO Jeff Leonard shed some light on the origin story of the company. It all started in 1976, when Jeff was looking for replacement carpet for his own Camaro RS. He didn't know back then that more than 45 years later, the company would be helping classic car fans around the world find parts for their Chevrolet, Pontiac, Dodge, Plymouth, Buick, and Ford restoration projects.
The Classic Industries Story

Back in 1976, Jeff Leonard was living in Palm Springs, California. He bought his 1967 Camaro for just $500, so understandably, it needed a little restoration work. One such task was replacing the tattered carpet. Thankfully, Jeff met an auto upholstery shop owner in Santa Monica, California, who said he could help.
After replacing the carpet in his own Camaro, Jeff realized that other local Camaro owners needed carpet for their vehicles. So, he asked the shop owner to make more carpet kits in different colors, and placed an ad in a small magazine to spread the word about his company, then known as Classic Camaro. Before long, he was receiving letters from Camaro owners who needed more than just carpet — emblems, weatherstripping, sheet metal panels. "Over a period of time, you start to realize that there's a need for these."
A Big Break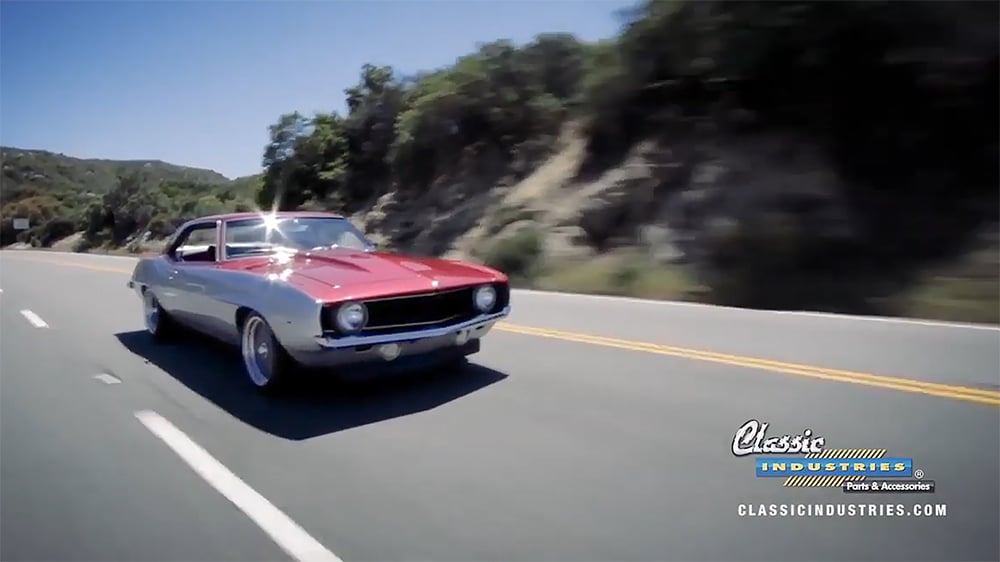 After Jeff spent several years of hard work growing the company, Hot Rod magazine wrote an article that mentioned Classic Camaro, and suddenly the company mailbox was inundated with letters from Camaro owners who needed parts. "I had a P.O. box, and that P.O. box was filled up to the brim every day for 3 or 4 months. In fact, it was so full that the Post Office said 'we can't get it all in there, you're going to have to come in and pick up the rest of the mail inside.'" From that point on, demand continued to increase.
Camaro and Beyond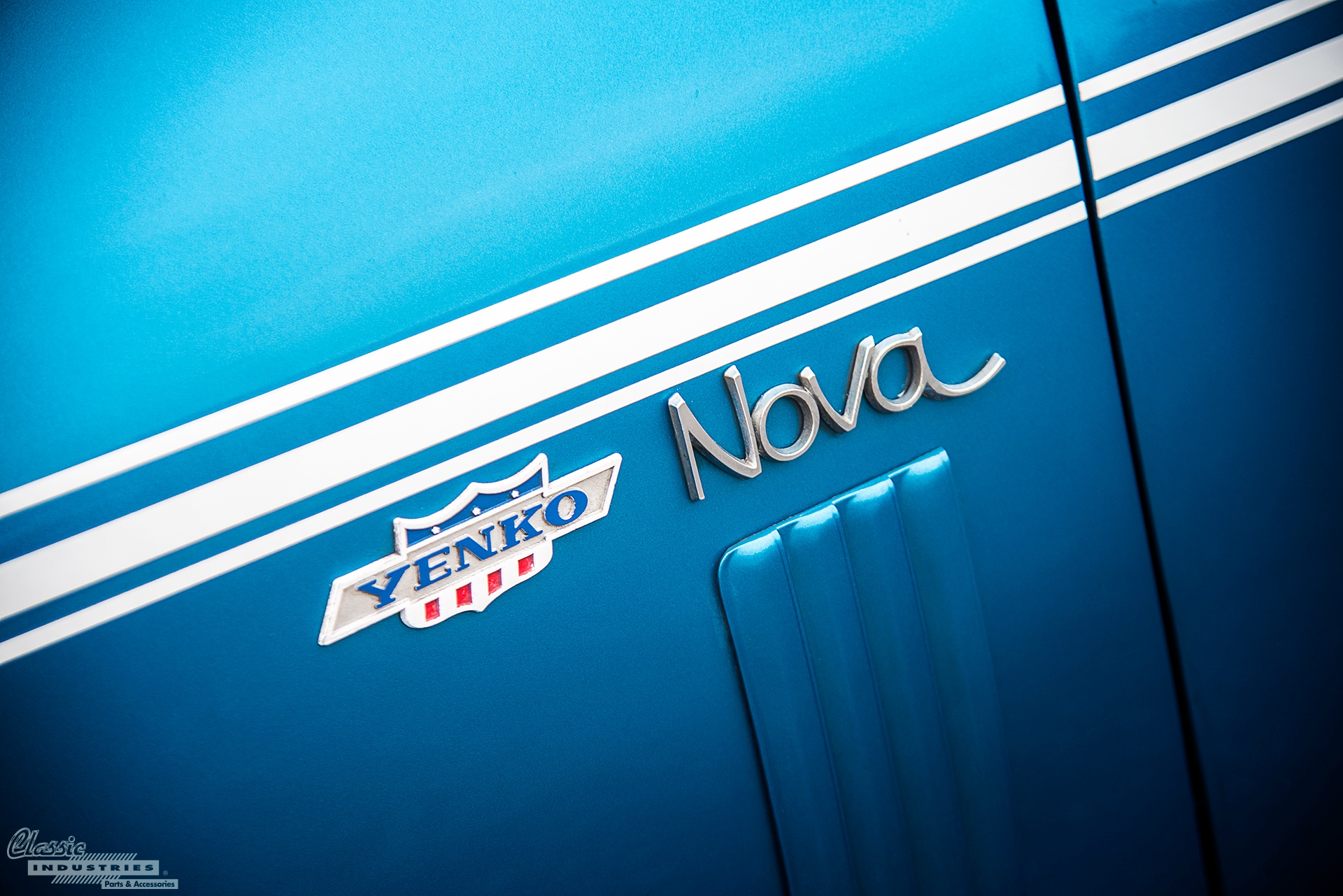 Classic Camaro eventually grew to offer parts for even more classic vehicles, and was renamed to Classic Industries. Today, Classic Industries provides restoration parts for...
...and much more! To view a complete lineup of the growing list of classic cars supported by Classic Industries, check out our Classic Car Model Menu.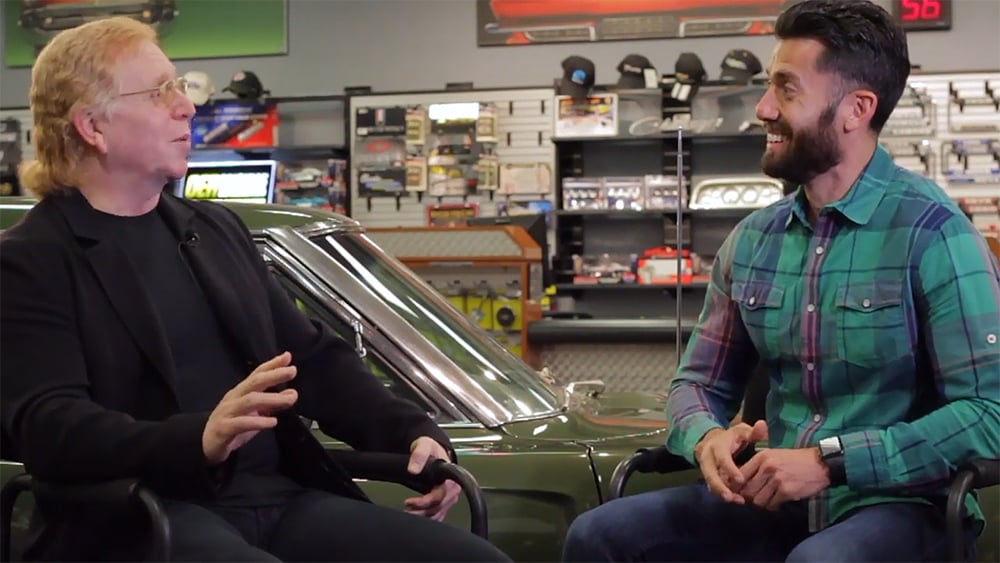 Jeff (pictured above on the left) told Kevin Cuenca that he still looks back and smiles knowing that he has been able to help fellow car enthusiasts restore the vehicles that mean so much to them. "Bringing the parts to people that make them happy, that give people joy — [the fact] that I had a part of that would be a great legacy."
Want a Free Classic Industries Catalog for Your Car?
If you'd like a free, full color restoration parts catalog for your classic car, simply click the button below. Classic Industries offers an ever-growing number of catalogs for a variety of popular vehicles.