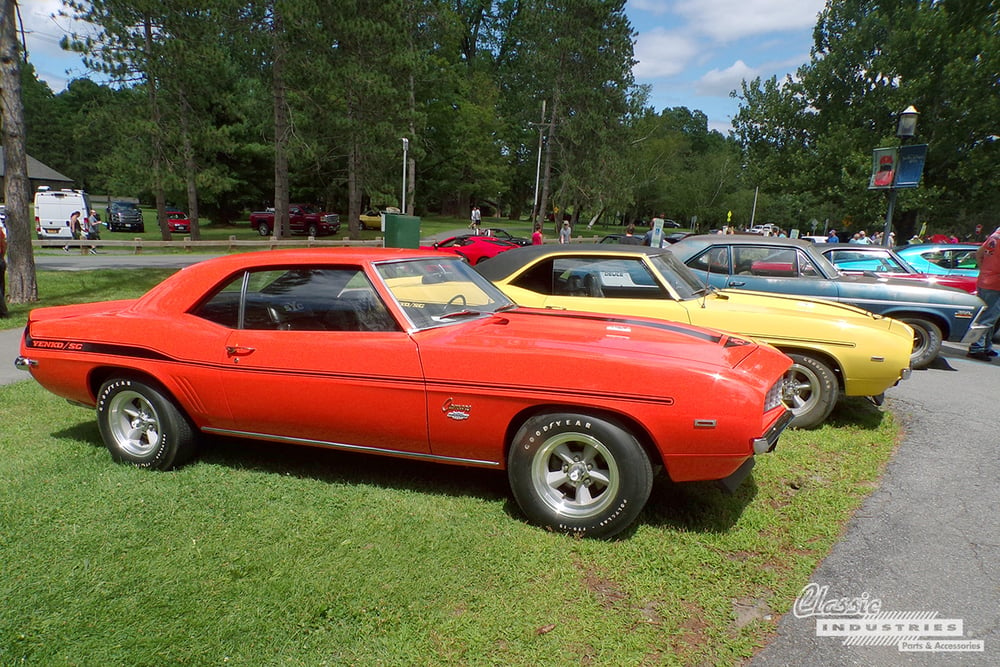 There's no better way to spend a beautiful summer day than cruising over to a local car show. You can see a variety of classic cars, chat with their owners, and even keep an eye out for parts you might need for your own vehicle. However, some shows are truly special and bring out legendary classics that are rarely seen elsewhere. Such was the case for Don Yenko's Muscle Cars at the Museum, an event that took place on Saturday, July 30th, 2022 in Saratoga Springs, New York. Classic Industries attended the show, and our staff walked around to snap photos of some of the most noteworthy Chevrolet vehicles.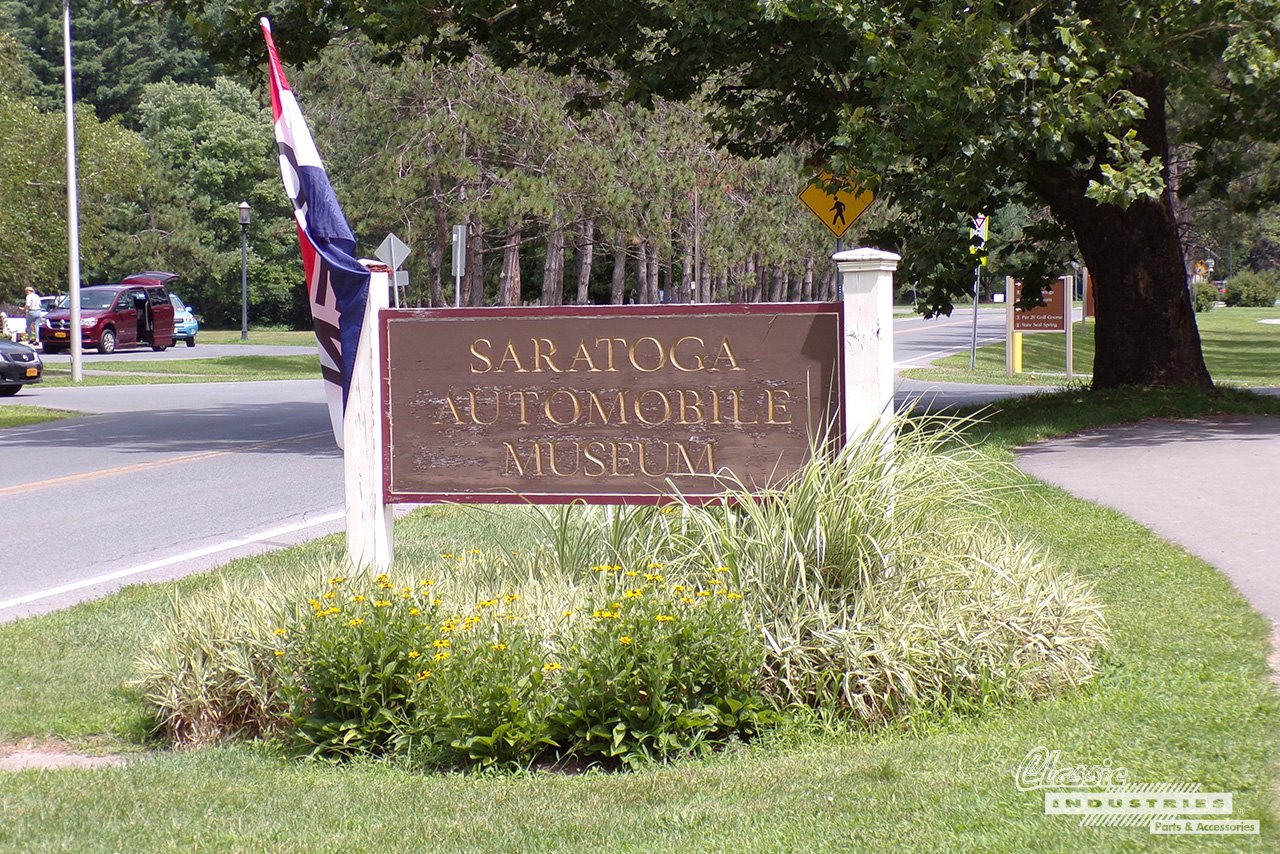 The event was held at the Saratoga Auto Museum, and presented by Charity Motor Club. Classic Industries is proud to have sponsored this historic show.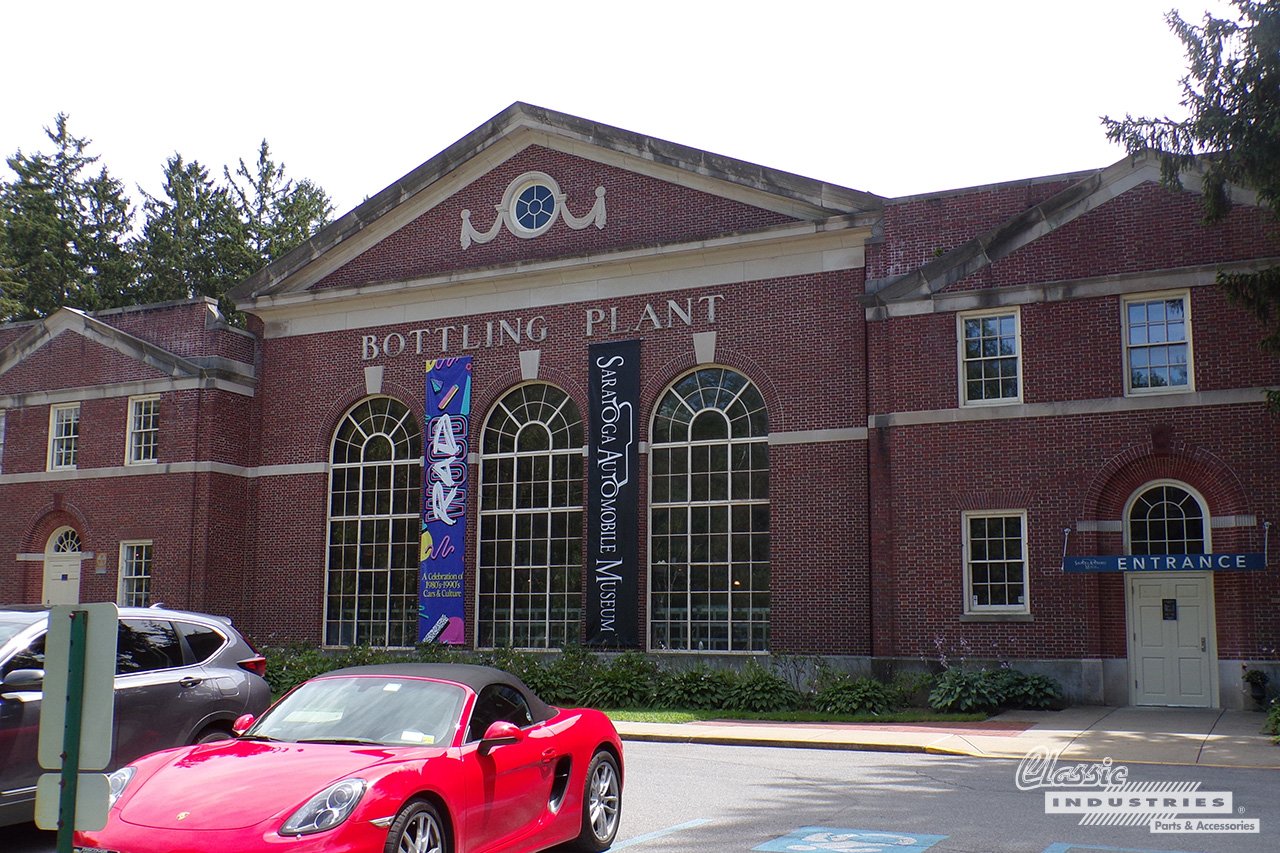 The Saratoga Auto Museum was opened to the public in 2002, but it was originally built back in 1935 as the New York State Bottling Plant. For decades, it bottled the healthy mineral water from the natural springs nearby. Now, the renovated building serves as a mecca for automotive enthusiasts.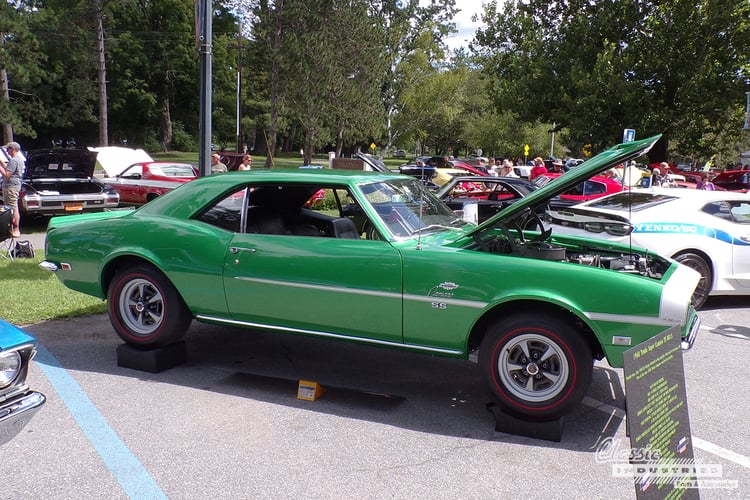 Famous racecar driver Don Yenko worked his magic on a select few Chevrolet vehicles, so each and every one is a sight to behold. This green 1968 Yenko Super Camaro is in immaculate condition, along with its 427ci V8 and M21 4-speed manual transmission.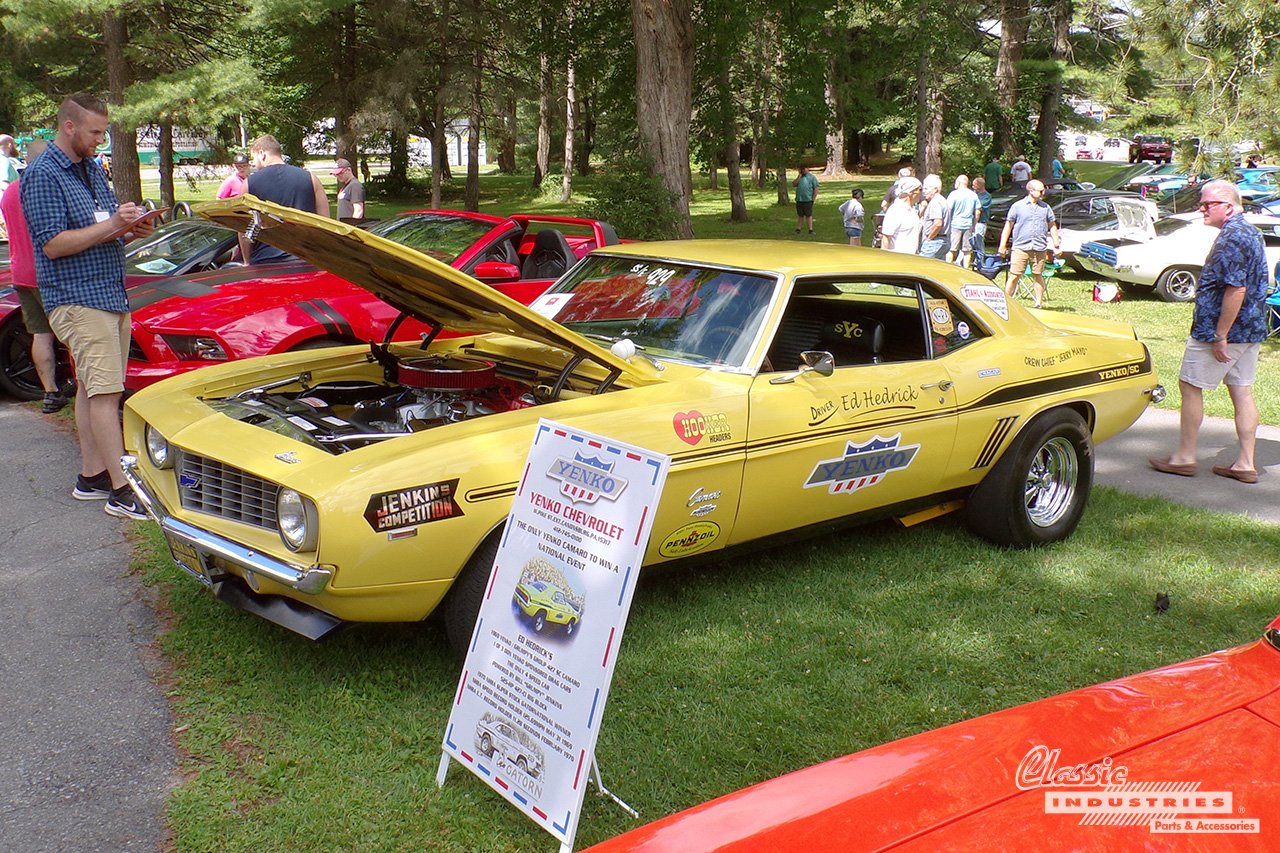 One of our favorite cars at the show was this yellow 1969 Yenko Camaro race car, which was prepped and tuned by drag racer Bill "Grumpy" Jenkins. It's an even more extreme version of a car that was already pushing the limits of speed and performance.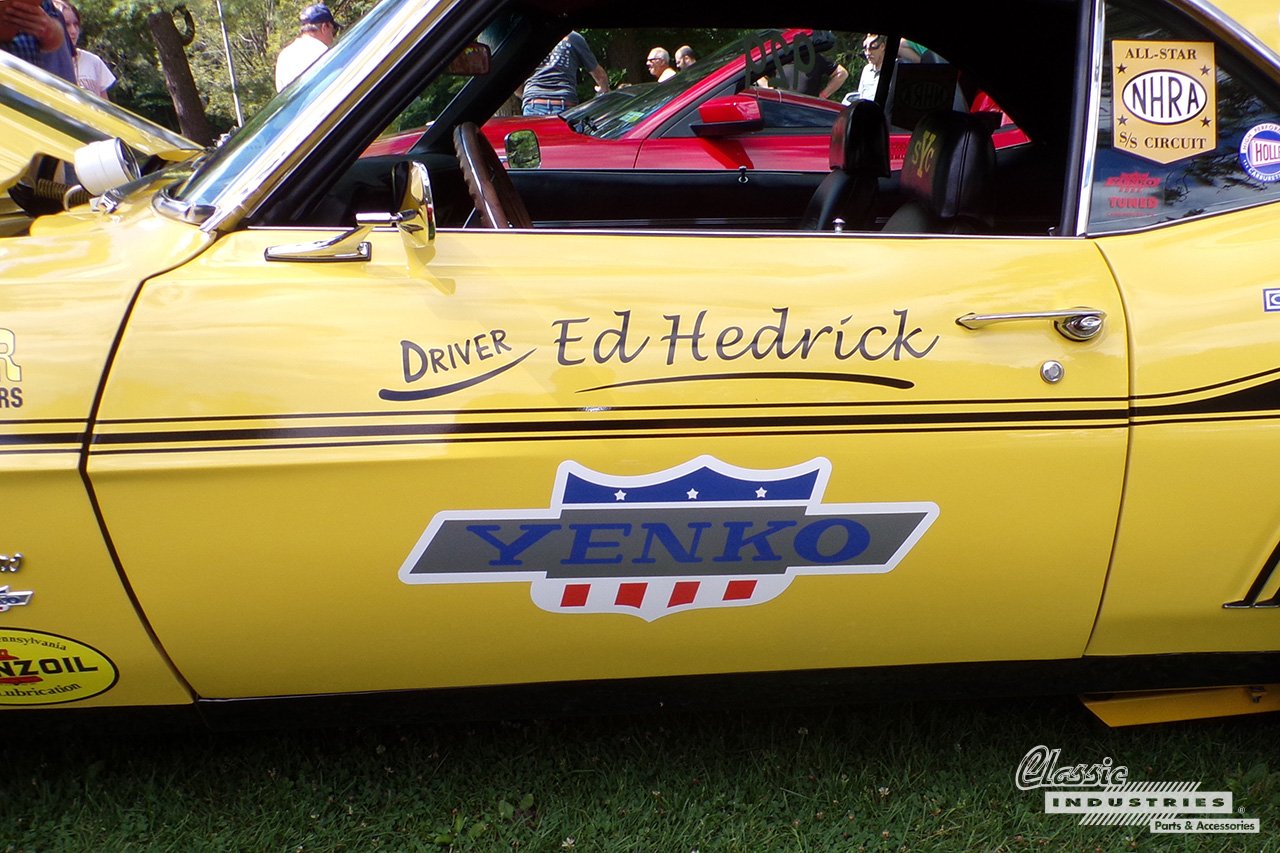 The yellow Camaro has been lovingly restored to its track-ready condition, from the traction bars and Cragar wheels to the exterior decals.
Of course, there's a muscular 427ci V8 under the hood. If you look closely, you'll see Jenkins' signature on the valve cover and a Yenko/SC decal on the fan shroud.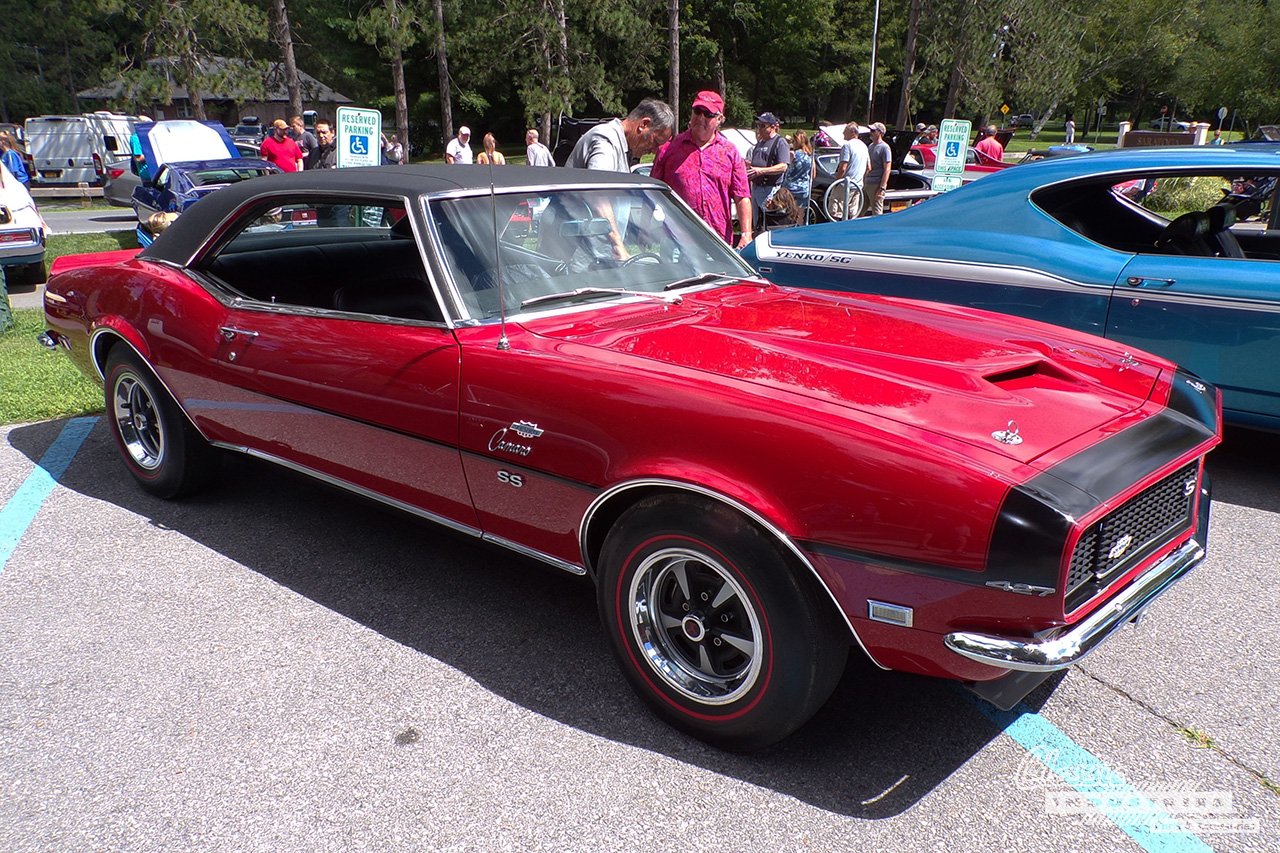 Here's another '68 Yenko Camaro with a 427ci V8 and SS/RS package. The bright red paint contrasts perfectly with the black graphics and black vinyl roof.
Hugger Orange is another color that suits the head-turning nature of a Yenko Camaro, as evidenced by this restored 1969 example.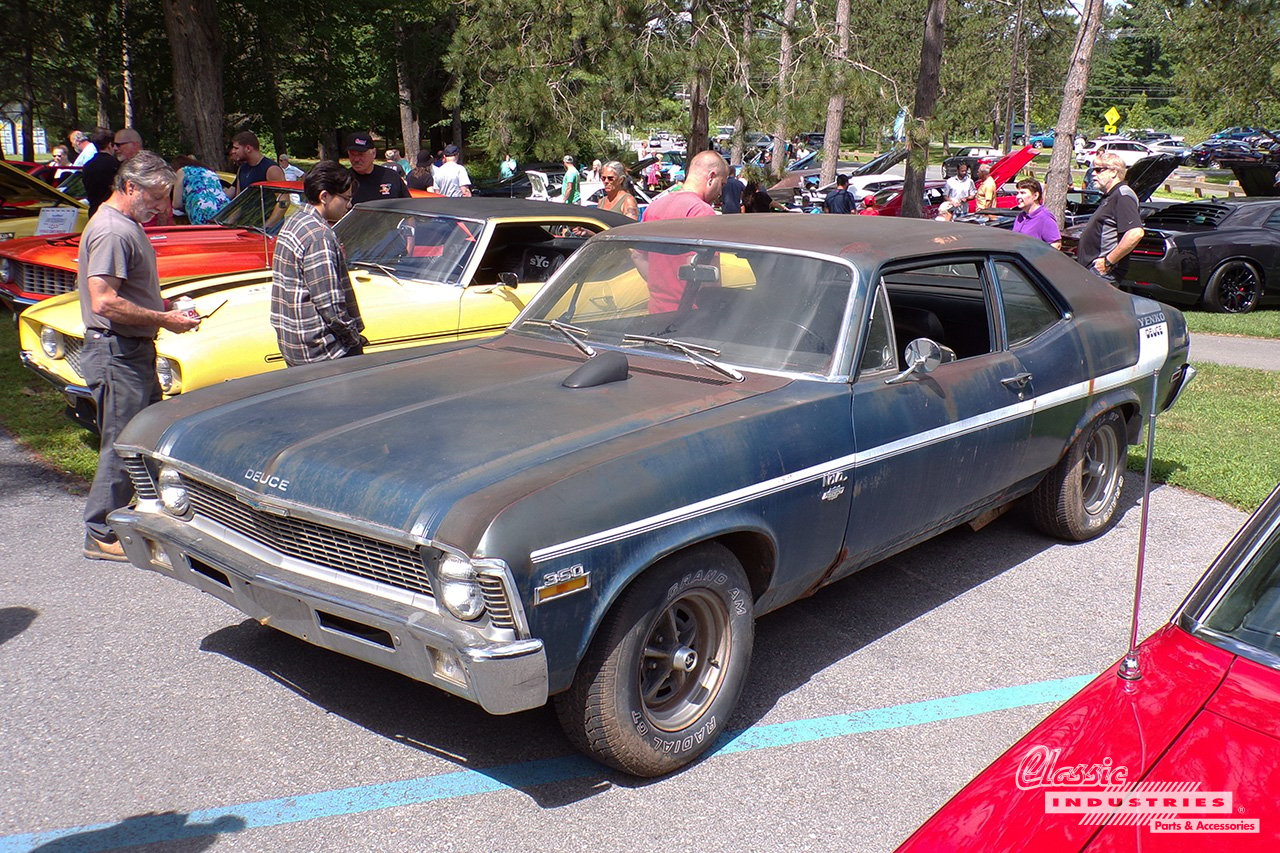 Those of you who know Don Yenko's history know that he didn't just build Camaros — he also built high-performance versions of other Chevy cars such as the Corvair, Chevelle, and Nova. This 1970 Yenko Deuce Nova is a completely unrestored barn find that was recently recovered.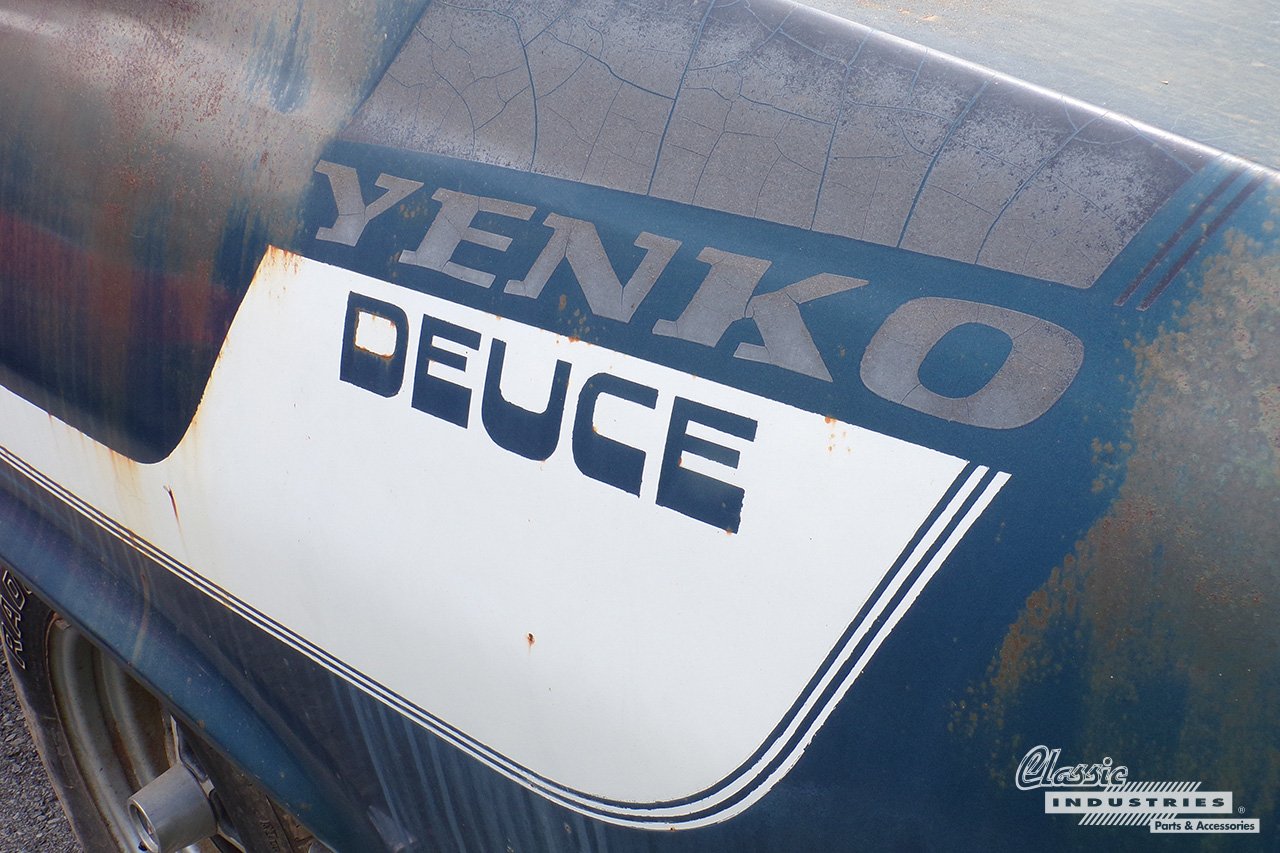 It's astonishing to see a car as iconic as a Yenko Deuce preserved like a time capsule. The original decals are still present and immediately identifiable.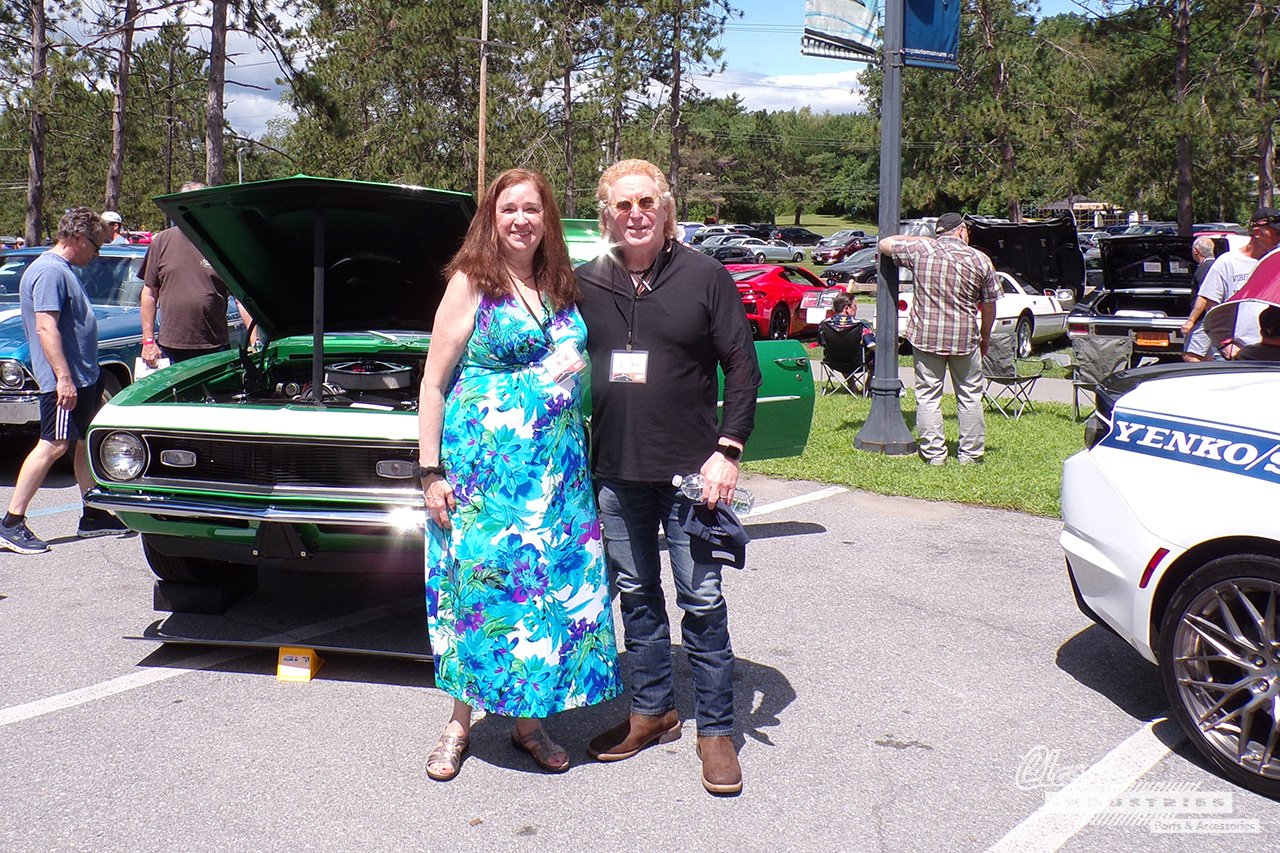 Jeff Leonard, the founder and CEO of of Classic Industries, OER, and GMCI, was also at the show to see the sights and speak as an expert panelist. Here's a photo of him with Lynn Yenko, Don Yenko's daughter. She also joined the expert panel to discuss her father's legacy.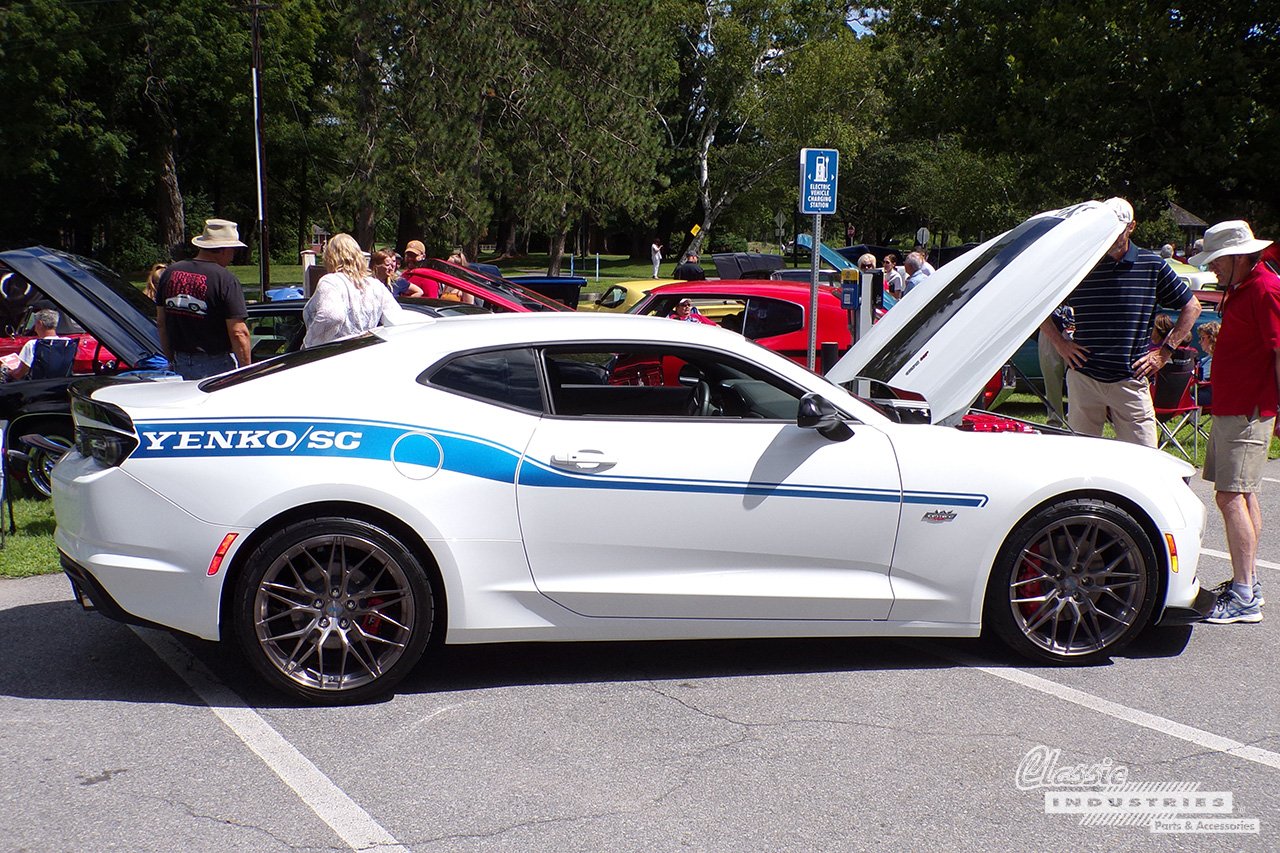 Even today, the Yenko name is still being applied to modern high-performance vehicles. This 1,000+ horsepower 2022 Yenko/SC Camaro was built by Specialty Vehicle Engineering (SVE).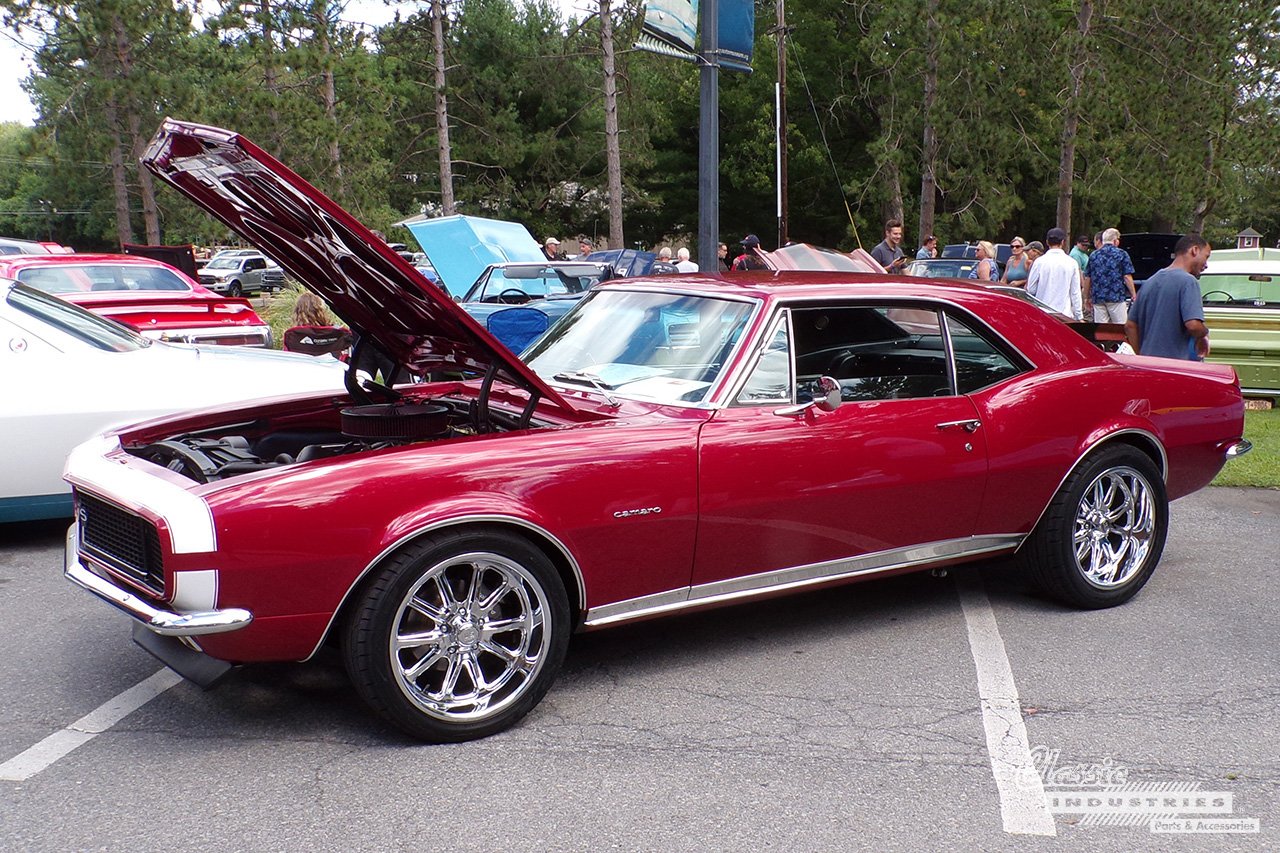 Although many Yenko vehicles were prominently displayed at the show, there were many other restored and resto-modded Chevy cars and trucks as well.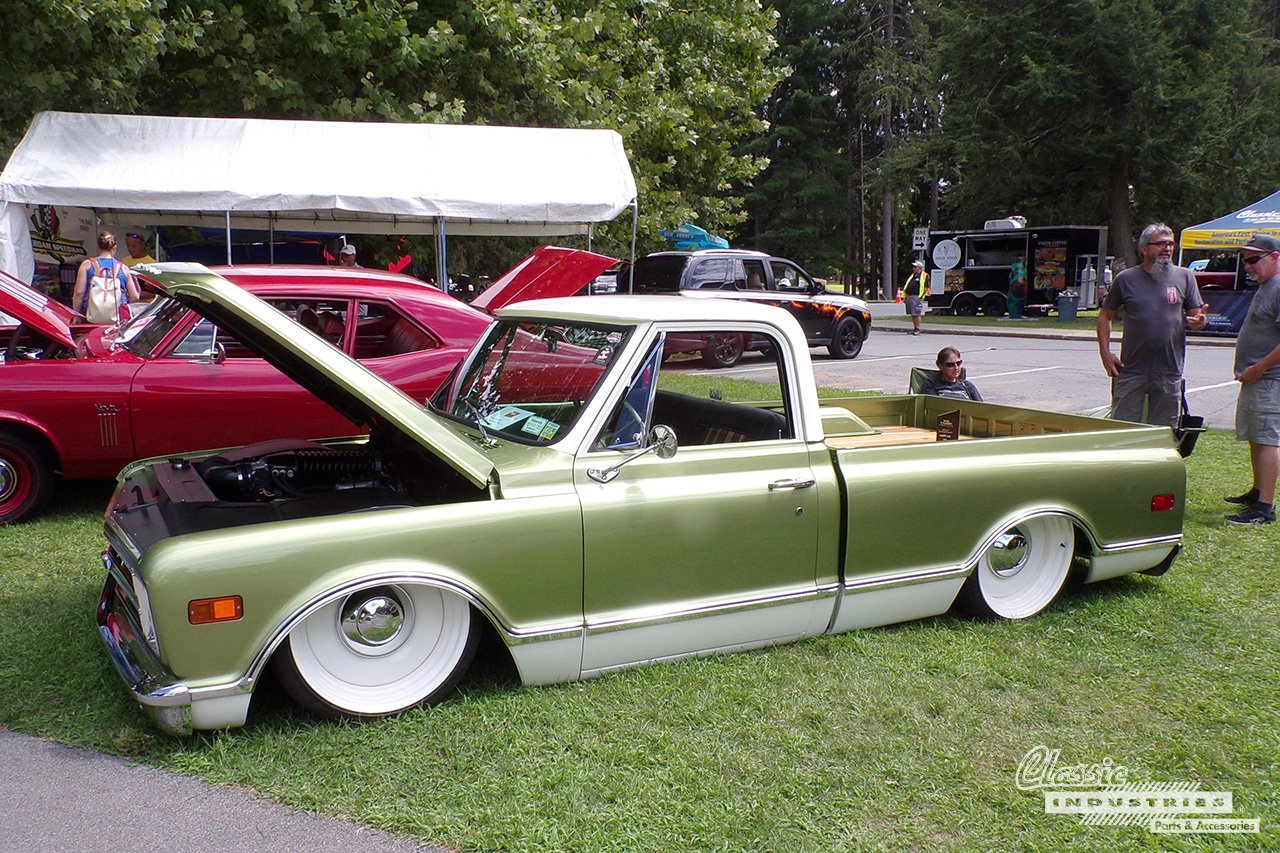 This sleek Chevy C10 rides on adjustable air suspension and big billet wheels. The owner told us that virtually all of the restoration parts for this truck were purchased through Classic Industries.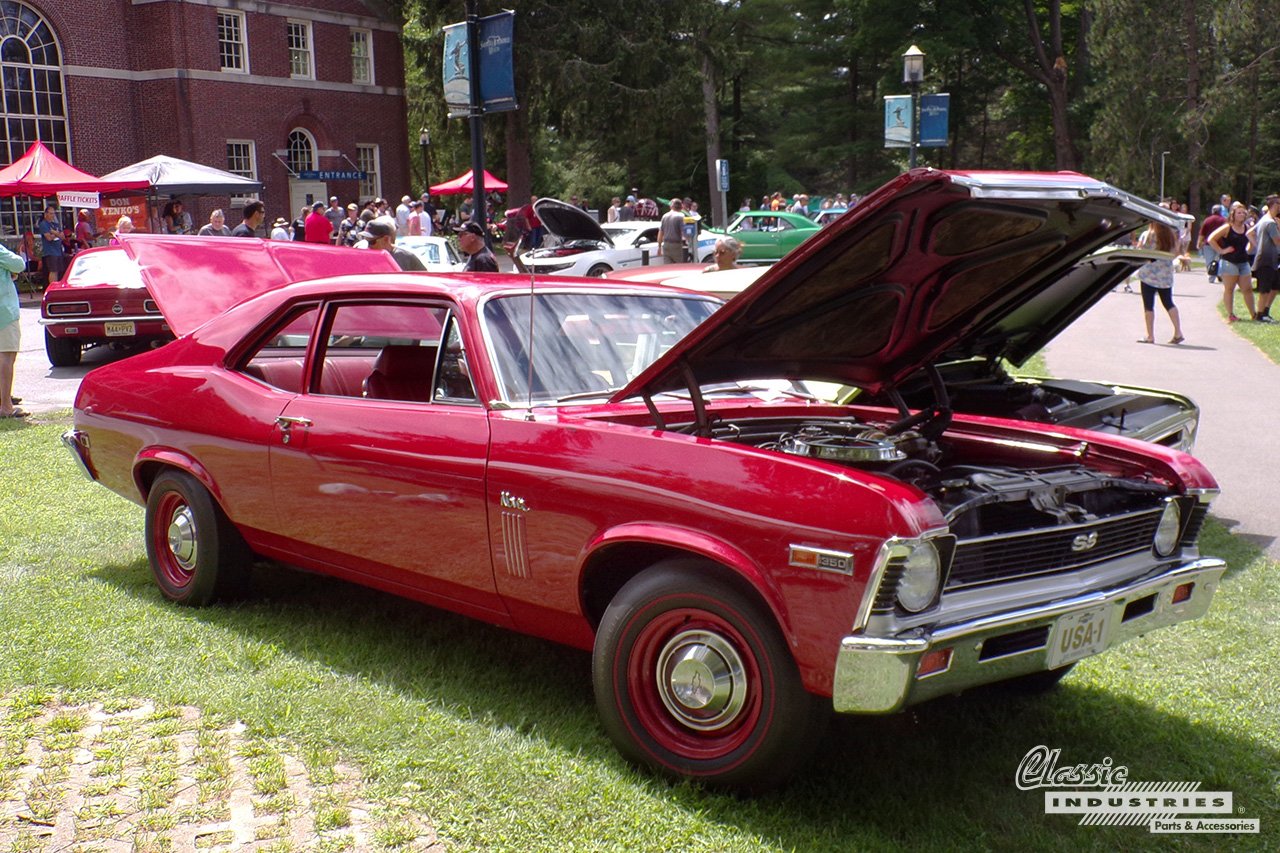 Here's a fully-restored Nova SS with eye-catching red paint, red wheels, and red vinyl interior.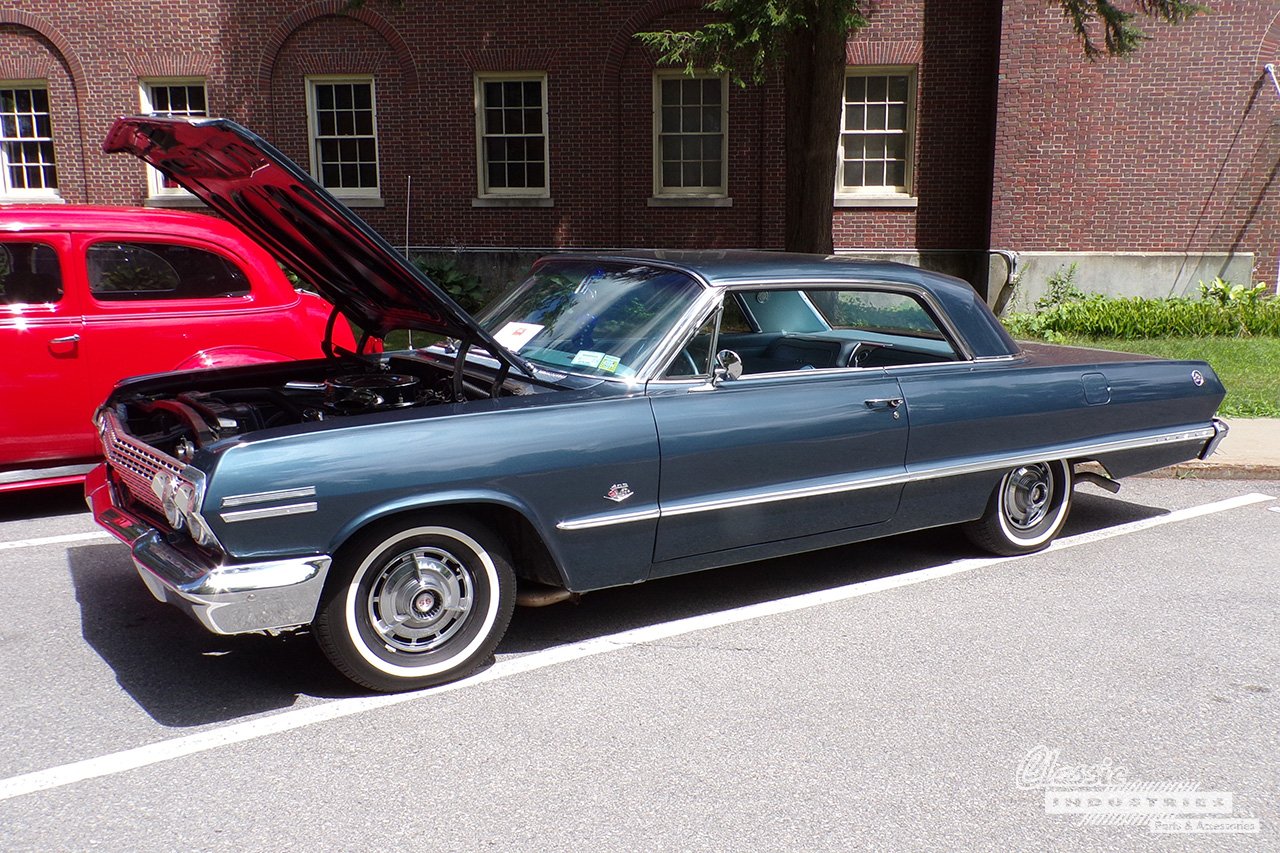 This 1963 Impala SS was another car that got our attention. It features the original 409ci V8 and 4-speed manual transmission, and was in beautiful condition inside and out.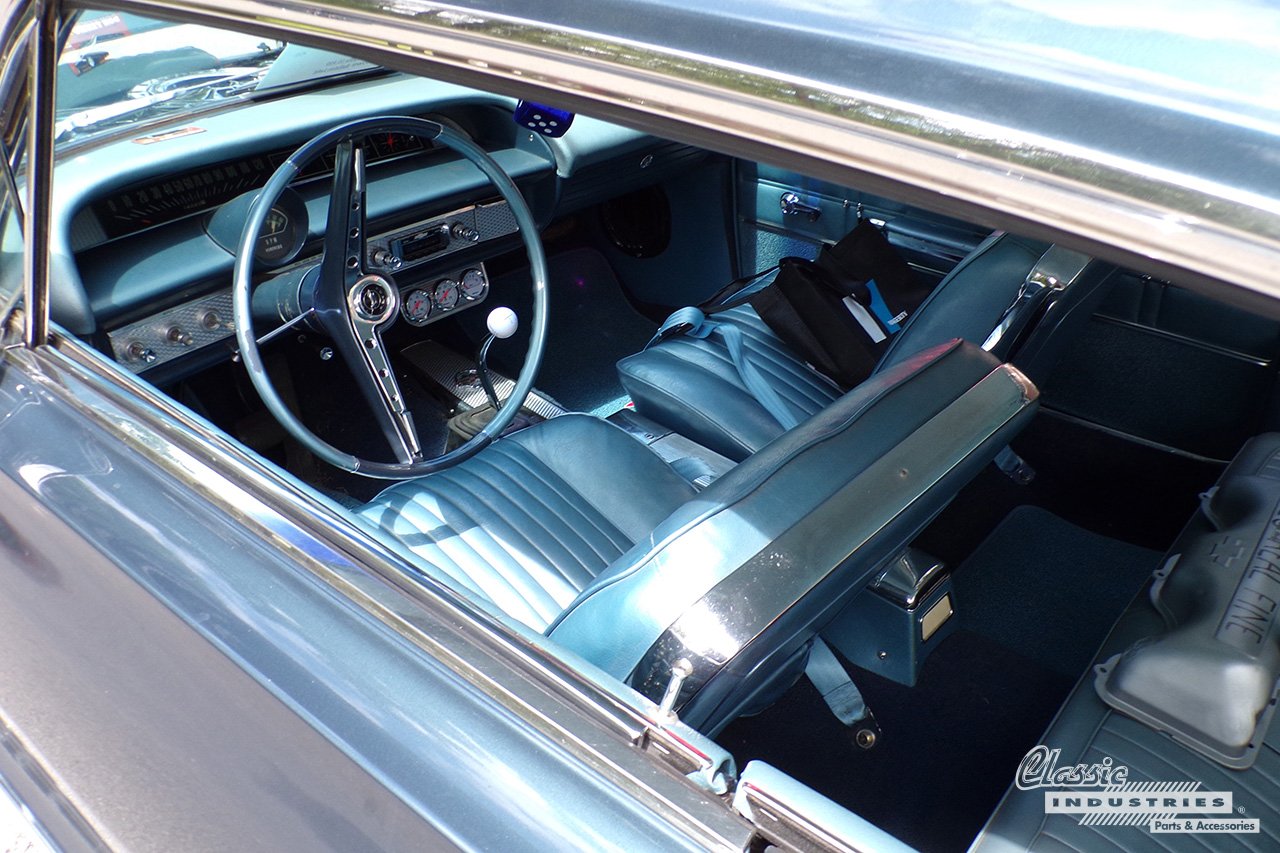 The blue vinyl interior looks like it could have just left a Chevy dealership showroom a few minutes ago!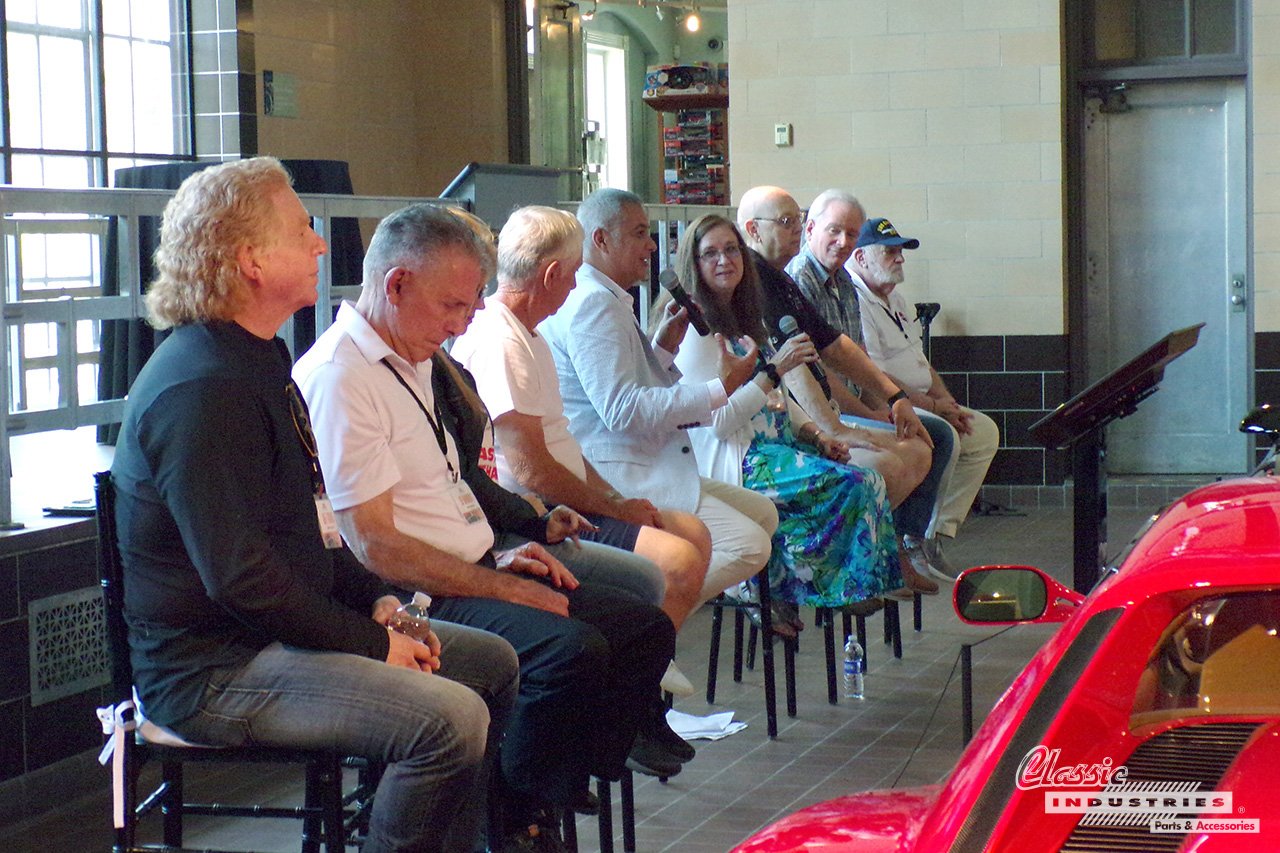 At the special VIP reception, attendees enjoyed catered food, live music, and a Q&A session with a panel of experts that included Jeff Leonard and Lynn Yenko. This panel shared some interesting insights about Don Yenko's life and the cars he created.
Outside the show, our Classic Industries team was present to answer questions, hand out free catalogs, and talk with classic car enthusiasts about our mutual appreciation for these vehicles. It was a great show, and we hope to visit the Saratoga Auto Museum again soon.
If you missed the show or just didn't have a chance to pick up a catalog for your classic car, don't worry! We'd be glad to send one to you directly. Click the button below to get a free full-color restoration parts catalog for your car or truck.