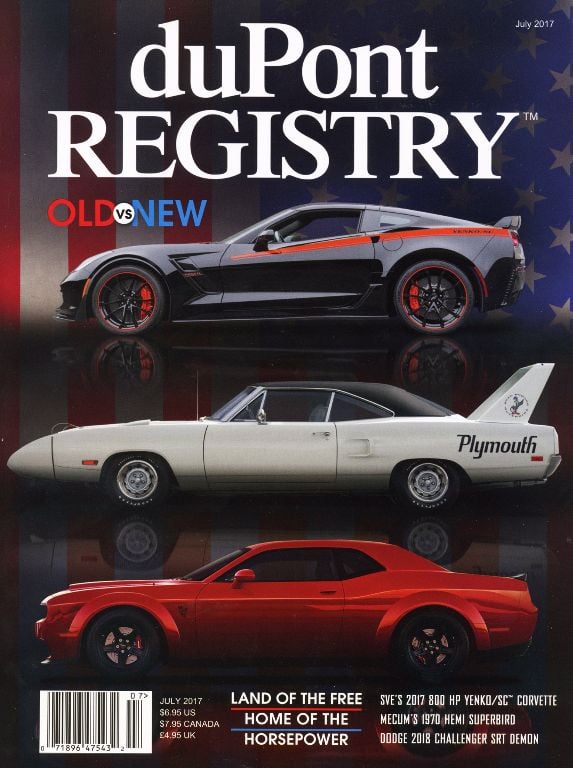 Whether it's luxury homes, plush yachts, or one-of-a-kind supercars, the duPont Registry features the exclusive; the top of the heap, the crème de la crème. The Registry has featured SVE cars before, when the Yenko/SC® 800hp Camaro was featured in the February 2017 issue of the duPont Registry, so, imagine seeing the Yenko/SC® Corvette on the cover of such an august publication. Not that we're surprised; because the Yenko/SC® Corvette is a top-notch supercar, so it's only fitting to be counted among such an elite class of vehicles, especially the ones on the cover—Dodge Demon, Plymouth Superbird, and Yenko/SC® Corvette.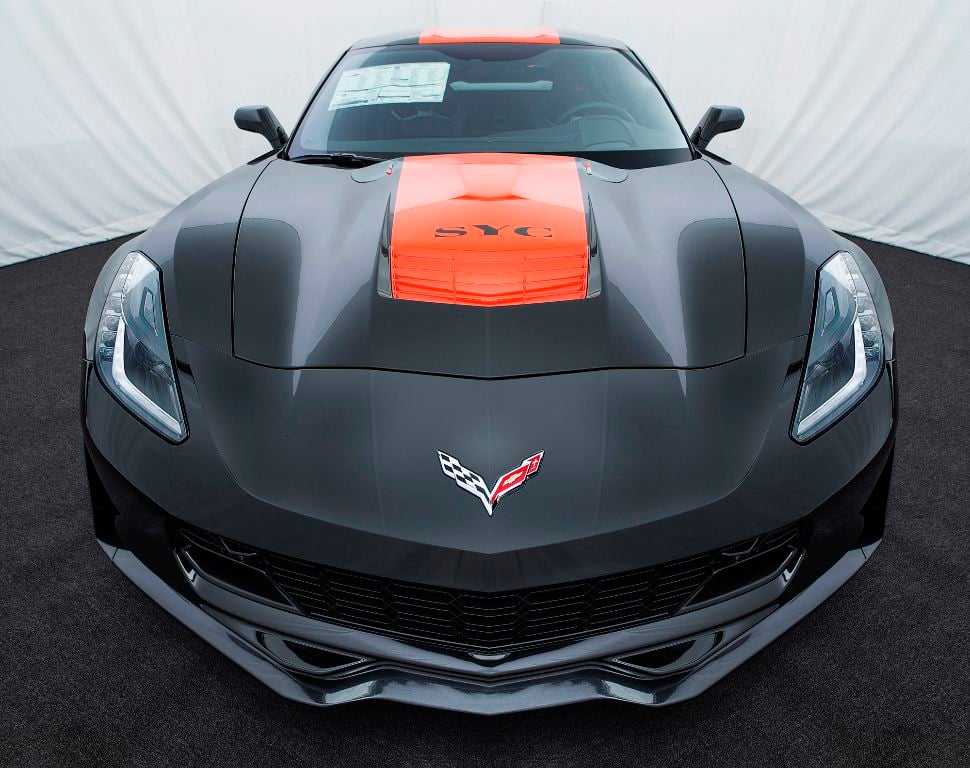 There have been many cars produced under the Yenko name: Camaro, Nova, Stinger (Corvair), but never an official Corvette. Yes, there have been many Corvettes sold through the Yenko dealership, and some may have even been specially tuned at that location, or may even sport a Yenko badge, but there has never been an official Yenko/SC® Corvette ever produced, until now.
The First Yenko®/SC Corvette Package
Built by Specialty Vehicle Engineering (SVE), this is the first Corvette to officially wear the Yenko® name—ever. The thing about the Yenko® cars from back in the day is that they were all about maximum performance. The SC in the name stood for "Super Car", and "Super" they were! The Yenko/SC® Corvette is no different.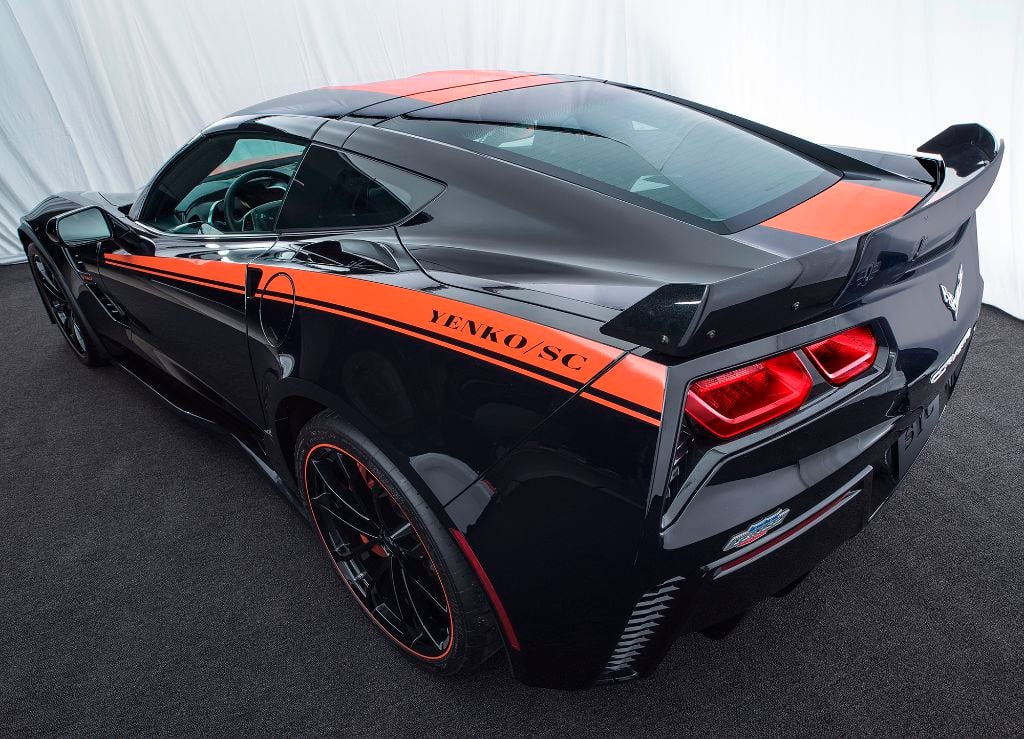 Only 50 Units will be Produced!
Like duPont, the Yenko/SC® Corvette is all about exclusivity as well. To that end, SVE plans on producing only fifty units, available in a wide variety of color combinations and can be had in a coupe or convertible, with 7-speed manual, or 8-speed automatic. Power comes from a supercharged, fully blueprinted, all-aluminum 416 C.I.D. (6.8-liter) LT-1 engine that effortlessly generates 800 horsepower and 750 lb-ft of torque.
The chassis of the Yenko® is made up of the wider Grand Sport rear body, including an advanced suspension with magnetic ride control, performance-calibrated stabilizer bars to help keep the Yenko® perfectly stable at speed, and Brembo brakes all around provide more than enough stopping power. The interior is complemented with special Yenko® emblems, carbon fiber inserts and visual other details that make it a unique, distinct vehicle.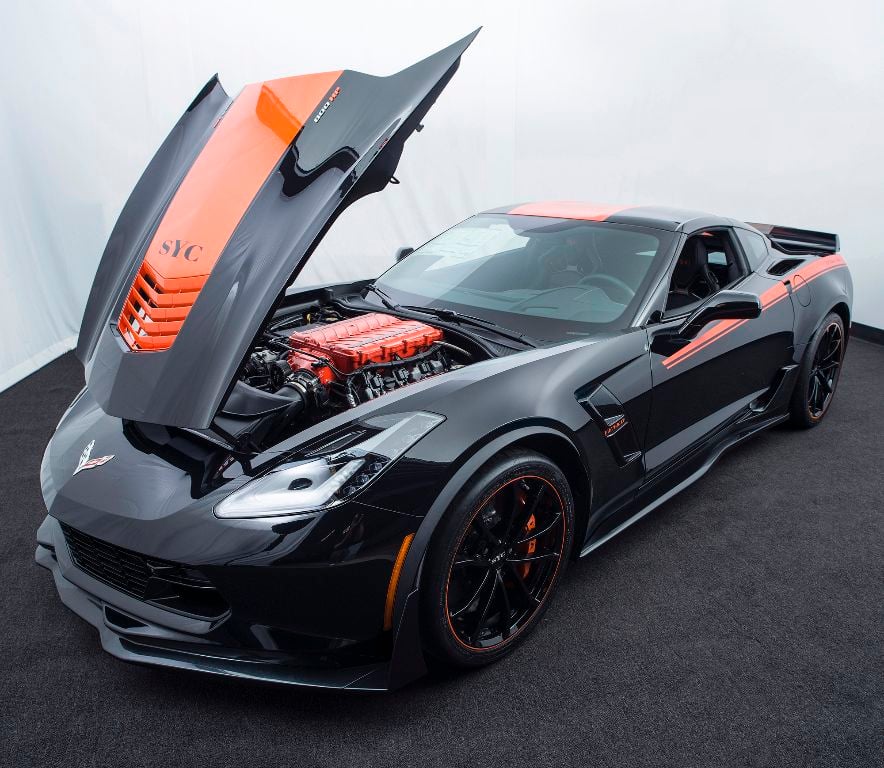 Watch the video below from Classic Industries' open house where the Yenko/SC® Corvette was unveiled for the public to see. Power Automedia's Paul Huizenga talks to SVE Vice President David Hamburger about the development of the Yenko/SC® Corvette, the different configurations and the variety of options available.
Yenko, and duPont; exclusive, high quality and beautiful. This is a match destined to happen.