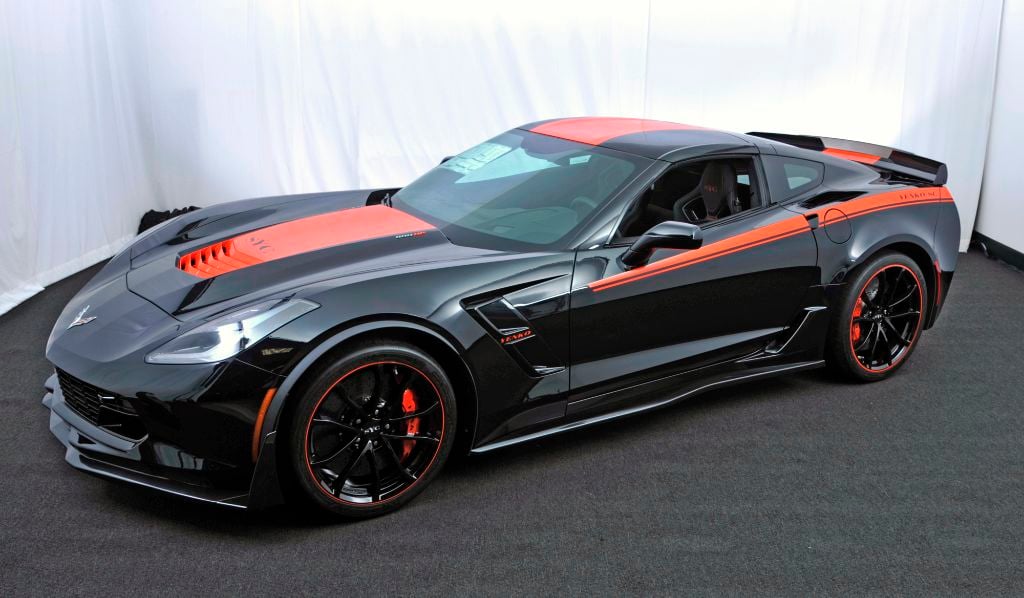 In January 2017, Classic Industries held its first Media Open House event. This event invited select members of the automotive press to visit our Huntington Beach headquarters for lunch and some big news.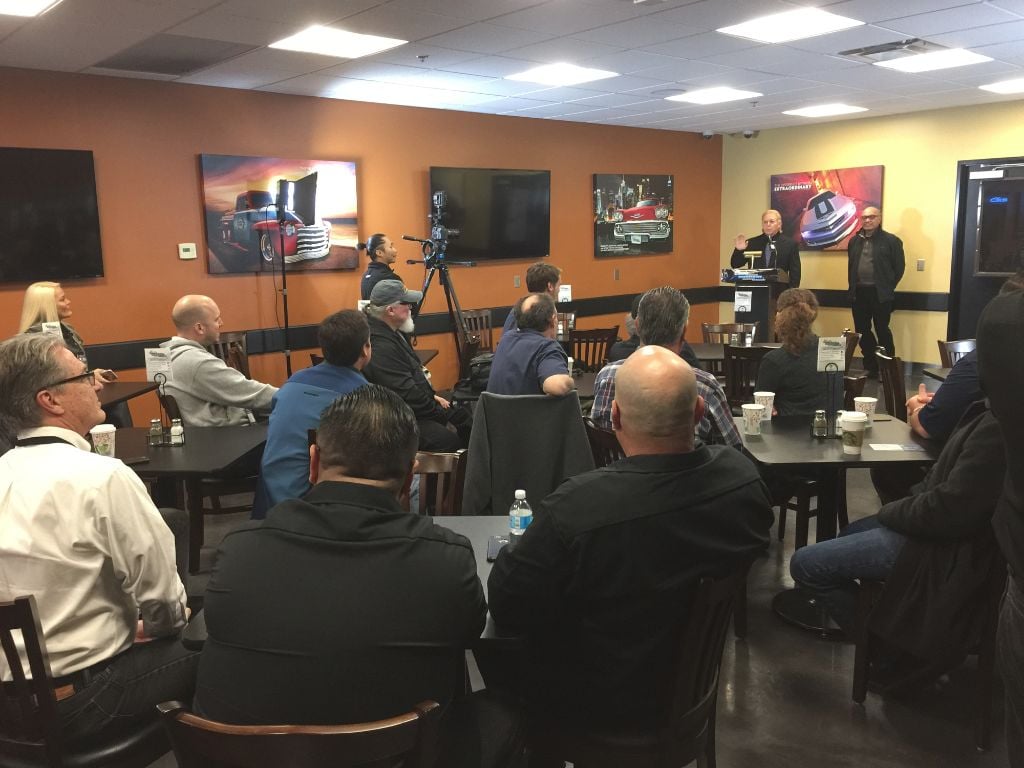 First, Classic Industries CEO Jeff Leonard spoke about the history of the company, the growth of the automotive restoration industry, and the upcoming launch of all-new Classic Industries catalogs for several Buick models:
1959-96 Buick Electra, Park Avenue, Roadmaster
1959-70 Buick Wildcat and Invicta
1973-96 Buick Century, Regal, Grand National, T-Type
1959-99 Buick LeSabre and Centurion
Click here for more information on the Classic Industries Buick parts catalogs. These catalogs are not available yet, but will be coming soon.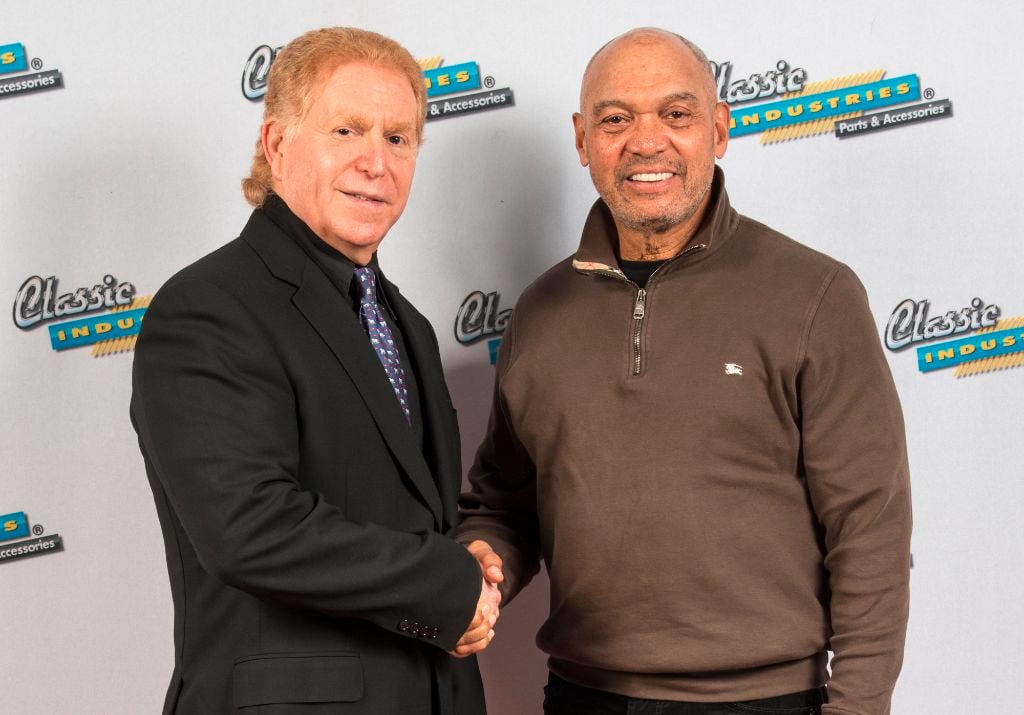 Baseball legend and renowned automotive enthusiast "Mr. October" Reggie Jackson also spoke about his friendship with Mr. Leonard, and his excitement about the growing availability of classic car restoration parts. Reggie said he's especially glad to see Classic Industries release a catalog for the Buick Grand National, as he has always been fond of this model.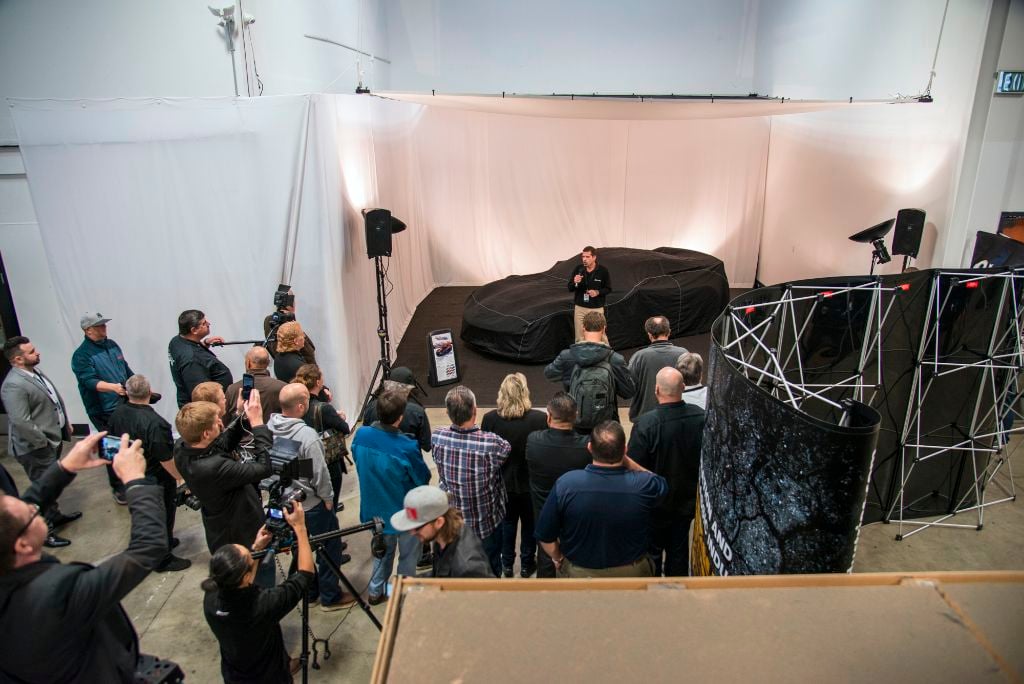 After these presentations, members of the media stepped outside into the Classic Industries warehouse, where a sleek shape was visible beneath an opaque black car cover. David Hamburger, the Vice President of Specialty Vehicle Engineering (SVE), introduced himself and set the stage for a big unveiling.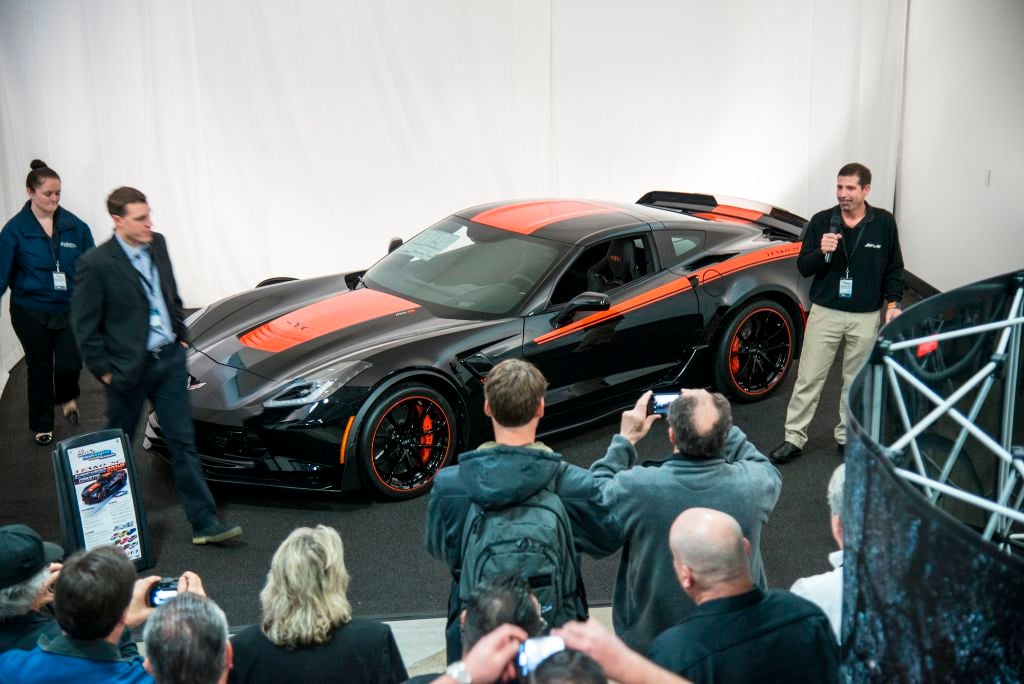 The car cover was pulled back to reveal the brand-new 2017 Yenko/SC Corvette, built by SVE. This supercharged Corvette produces an astonishing 800 horsepower, and offers an aggressive appearance to back it up.
[gallery link="file" ids="4963,4964,4965,4966,4985,4962"]
The 2017 Yenko / SC Corvette is powered by a custom-built 416ci LT-1 engine, with an aluminum block, forged 4340 steel crank and H-beam rods, forged aluminum pistons, and CNC-ported and polished LT-1 cylinder heads. It's topped off by a 2.9L twin-screw supercharger with machined Yenko insignia, LT-4 fuel system and injectors, and a custom performance tune. Even the quad exhaust tip has "Yenko Supercharged" machined into it.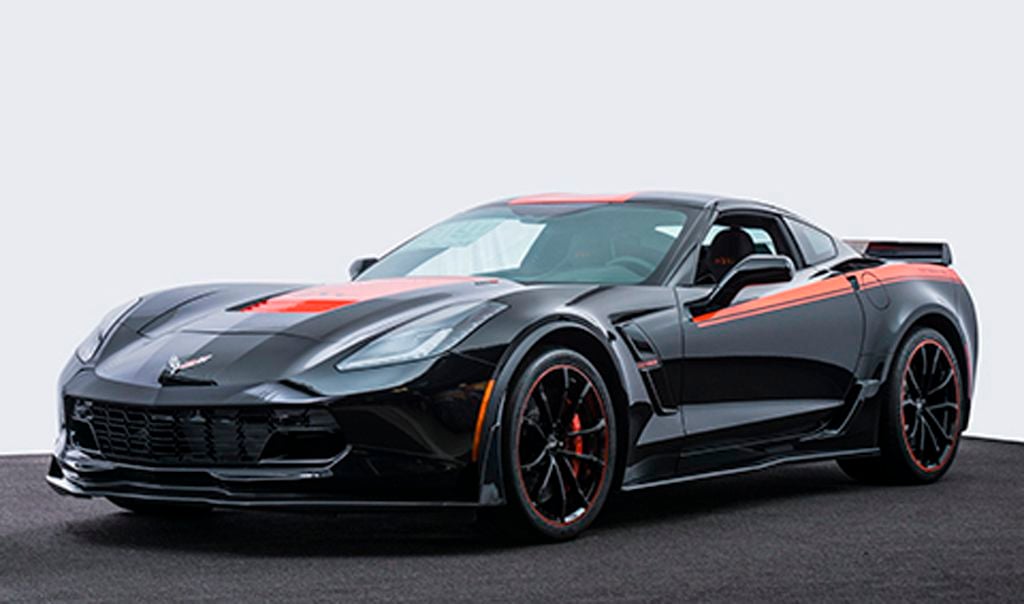 The 2017 Yenko Corvette also includes sYc hood, roof, decklid, and side stripe graphics, as well as badges on the fenders, door sills, and rear fascia. The seat headrests, steering wheel, floor mats, and other elements throughout the interior continue the unified theme.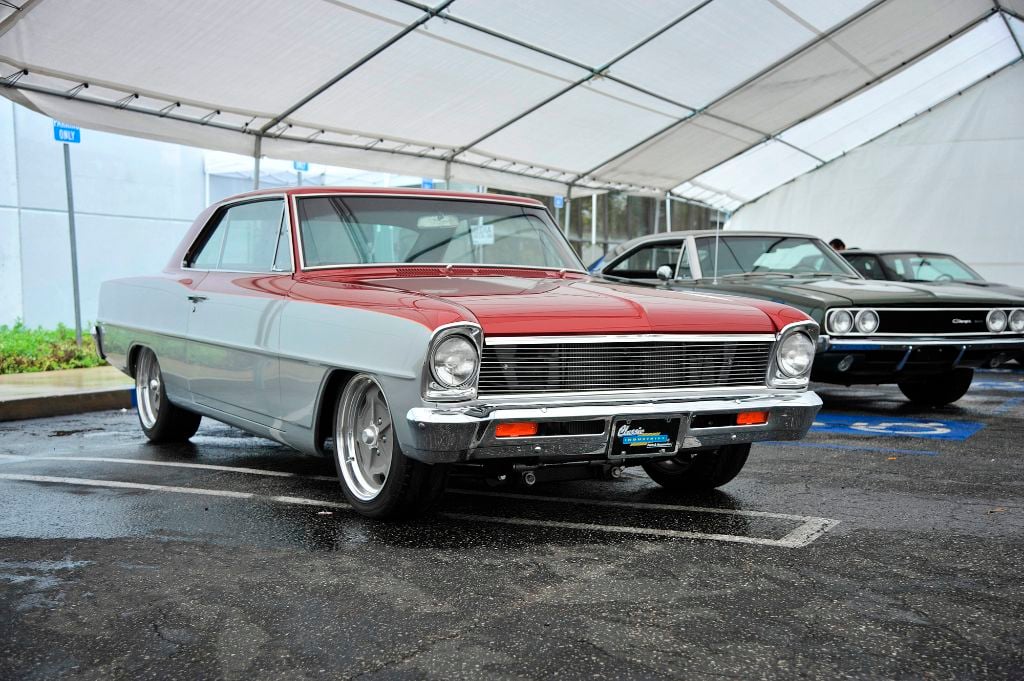 This new 2017 Corvette wasn't the only thing on display — there was plenty for the classic car fans as well. Despite the unusually rainy weather, each of our Classic Industries project vehicles was on display under a protective tent outside. There was also a restored 1967 Camaro Pace Car, a 2010 Camaro Pace Car, a 1969 Charger 500, and a Buick Grand National.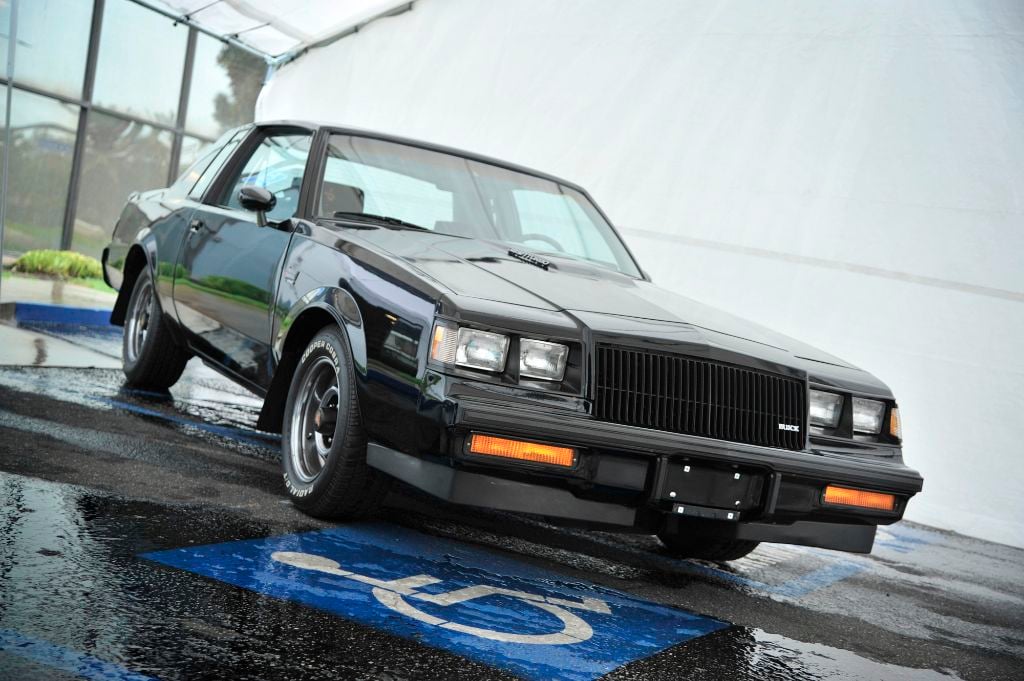 Check out the gallery below for more photos of the cars on display at the 2017 Classic Industries Media Open House:
[gallery link="file" ids="4969,4970,4971,4972,4973,4974,4976,4977,4979,4980,4981,4978"]
Want to learn more about the cars seen here? Check out the following Facebook Live video recorded at the Media Open House. Classic Industries staff member Craig Maiorana describes each car in the parking lot: