It's every automotive enthusiast's dream to come upon a barn find. Back in the day, someone would literally find untouched classics in barns that had been forgotten by time for decades. Finding cars in an actual barn is rare these days—they're more like "garage finds", but everything else is still the same. So, imagine the excitement William Avila felt when he opened up a garage one day to reveal not one, but two 1987 Buick Grand Nationals—both with under 1000 miles, sequentially numbered. They're essentially twins! However, they weren't perfectly preserved, as William explains to GM EFI Magazine:
"He took us to a old house and raised the garage door and to our amazement low and behold there were not one, but two 1987 (not 1986) Buick Grand Nationals sitting there. Dust covered, leaves surrounding them and the look of two rearends and faded rear bumper fillers stared back at us."
Assessing Regal Grand Nationals Barn Find
Needless to say, they were going to need work and lots of it! The first Regal GN had 592 miles and a near-perfect interior, save for a saggy headliner. The second Regal GN racked up 807 miles, with the rear seat serving as a bed for a cat at one time. The bodies were straight and rust-free but still suffered from weathering and the debilitating effects of simply sitting, unprotected for 30-plus years. There's no doubt that many of the soft components, like weatherstrip, had hardened up and lost its ability to seal.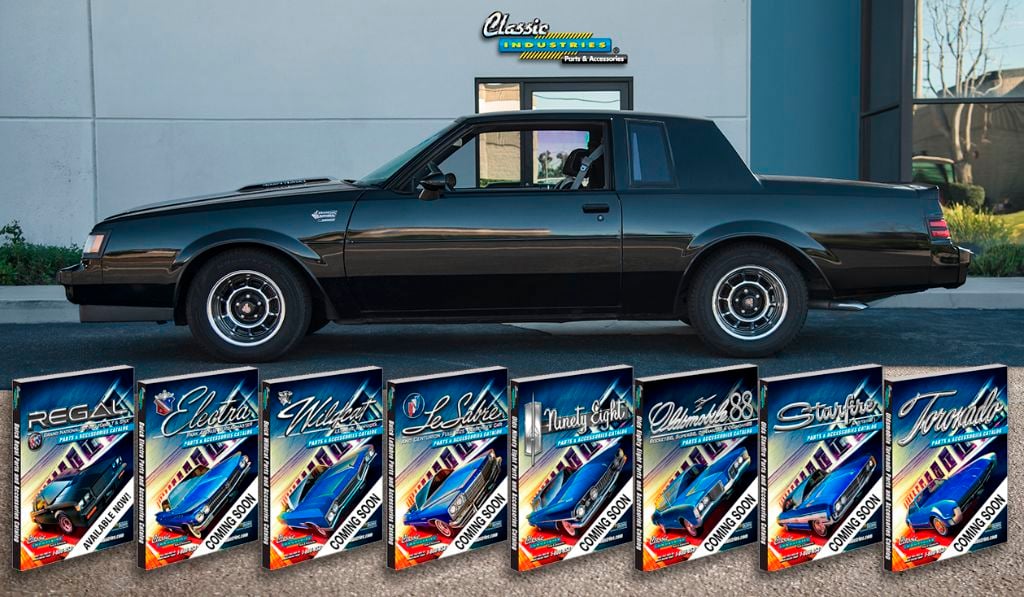 It's situations like these where Classic Industries shines. With the recent release of our catalog for 1978-87 Buick Regal, the timing couldn't be more perfect! We have the most complete and comprehensive parts inventory for the Buick Regal, which means, we're practically all William will need to restore both GN's. Order your Buick Regal catalog today!