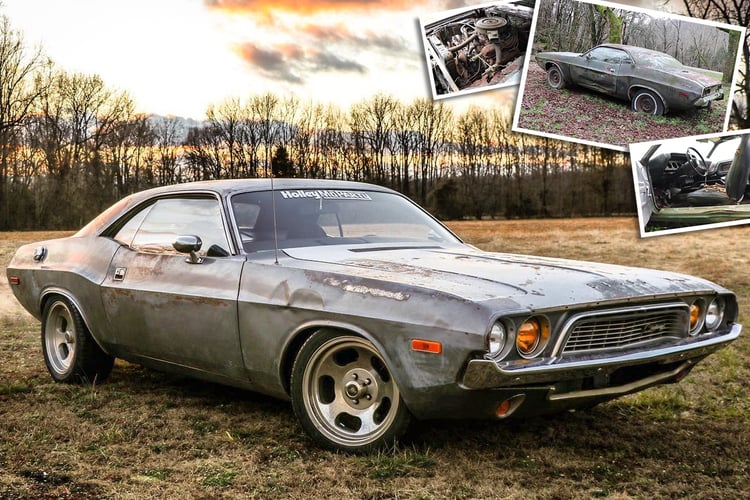 "I have always wanted a Challenger," says Dylan McCool. "When I was a kid, I grew up with Dad having Challengers and 'Cudas around. I grew up watching Vanishing Point with the 4-speed, so my dream has always been to have a Challenger with a 4-speed in it. And now I have that! It's finally here." At Classic Industries, we love to see this level of enthusiasm and determination from young classic car owners like Dylan, so we were glad to help him get the restoration parts he needed to take his Challenger from a rusty yard ornament to a running, driving muscle car.
Dylan McCool's 1973 Challenger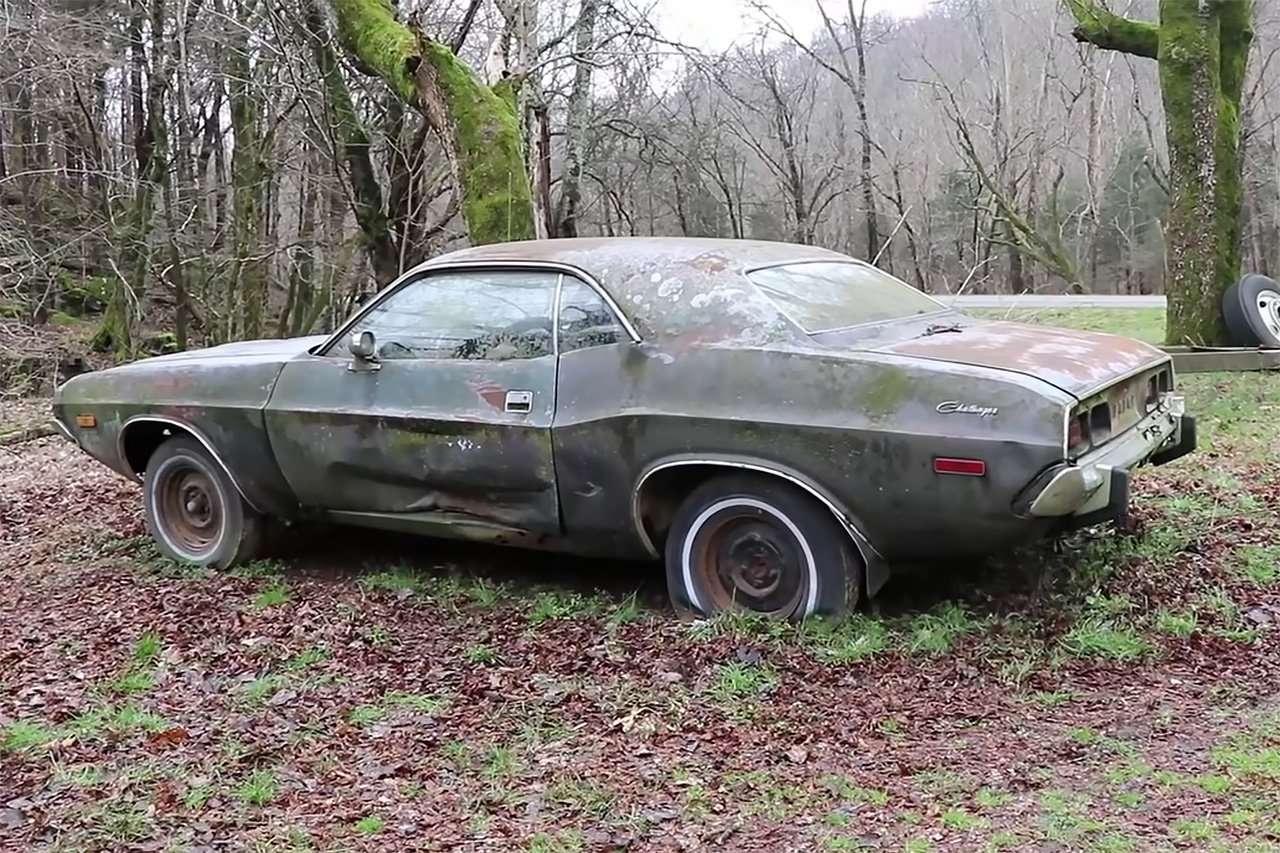 35 years — that's how long this poor '73 Challenger sat in a field. According to Dylan's YouTube channel, this barebones 318 3-speed car was bought brand new by its previous owner, who left it parked in a field in 1984. Sadly, that owner passed away, and the car remained untouched. As the decades slipped by, the tires went flat, moss accumulated on the paint, and the sheet metal began to rust. The engine appeared to be seized up, and the interior was dilapidated, so Dylan knew he had a long road ahead, but there was even more damage he didn't see at first.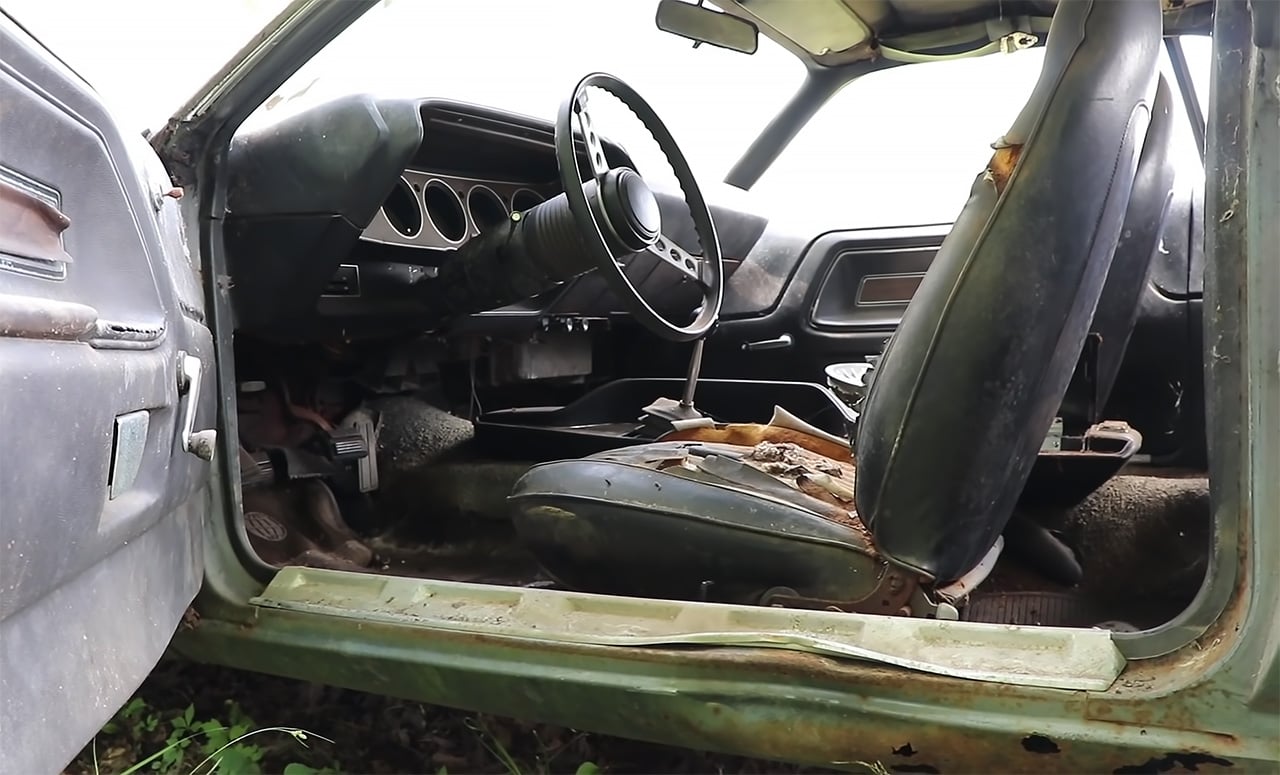 "Now when I bought this car, did I know that it would be such a basket case? No. I didn't realize that it had a bad frame rail until I got home." However, rather than turning him away from the project, this challenge only gave him more determination to get it restored. "Was I equipped to do what I did? Some could say yes, some could say no. But I've enjoyed every minute of it. I've learned a lot."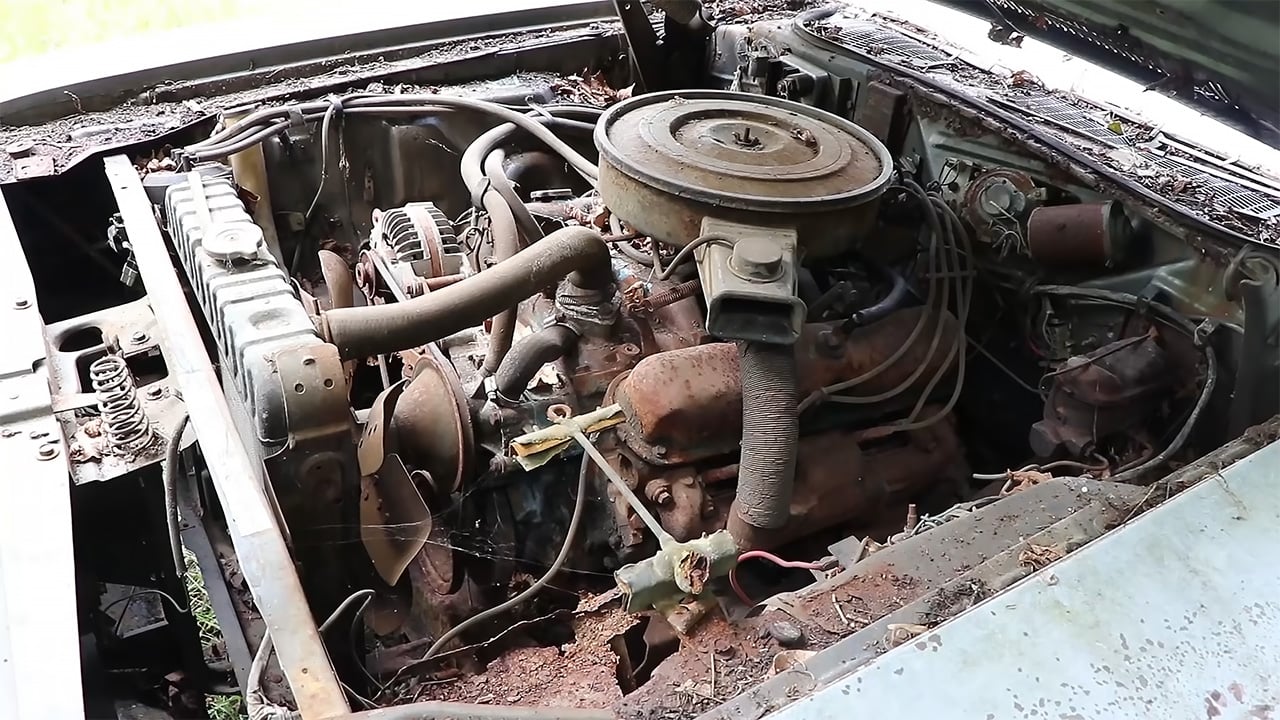 Dylan documented the entire restoration project over the course of 30 videos on his YouTube channel, and his followers took an immediate interest in the rusty old Challenger. His first video currently has more than 11 million views — that's a testament to the community's enthusiasm about this era of Mopar muscle cars.
Classic Industries Parts in Action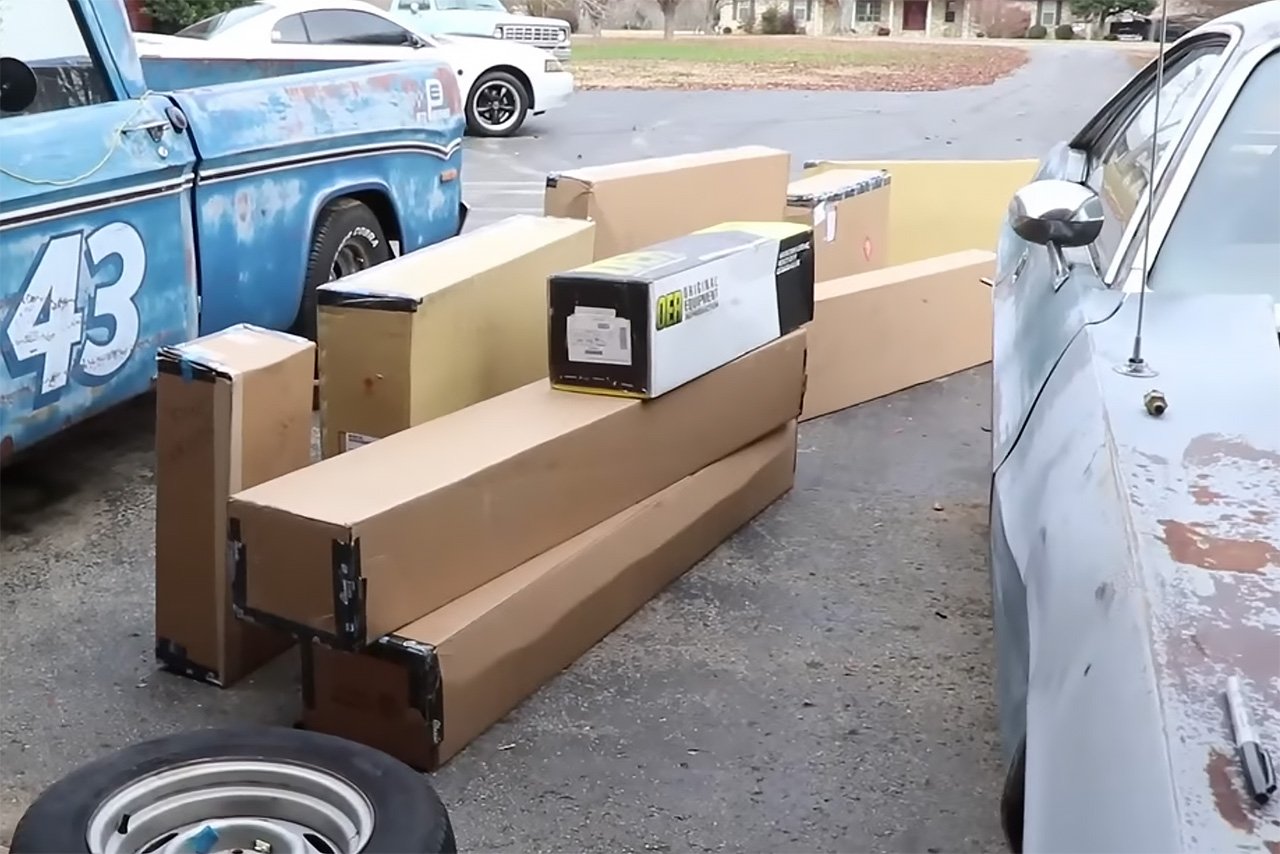 Classic Industries supplied many of the restoration parts that helped Dylan restore his '73 Challenger. The parts list included bumpers, floor pans, carpet, sound deadener, door panels, dash trim, visors, weatherstripping, and much more.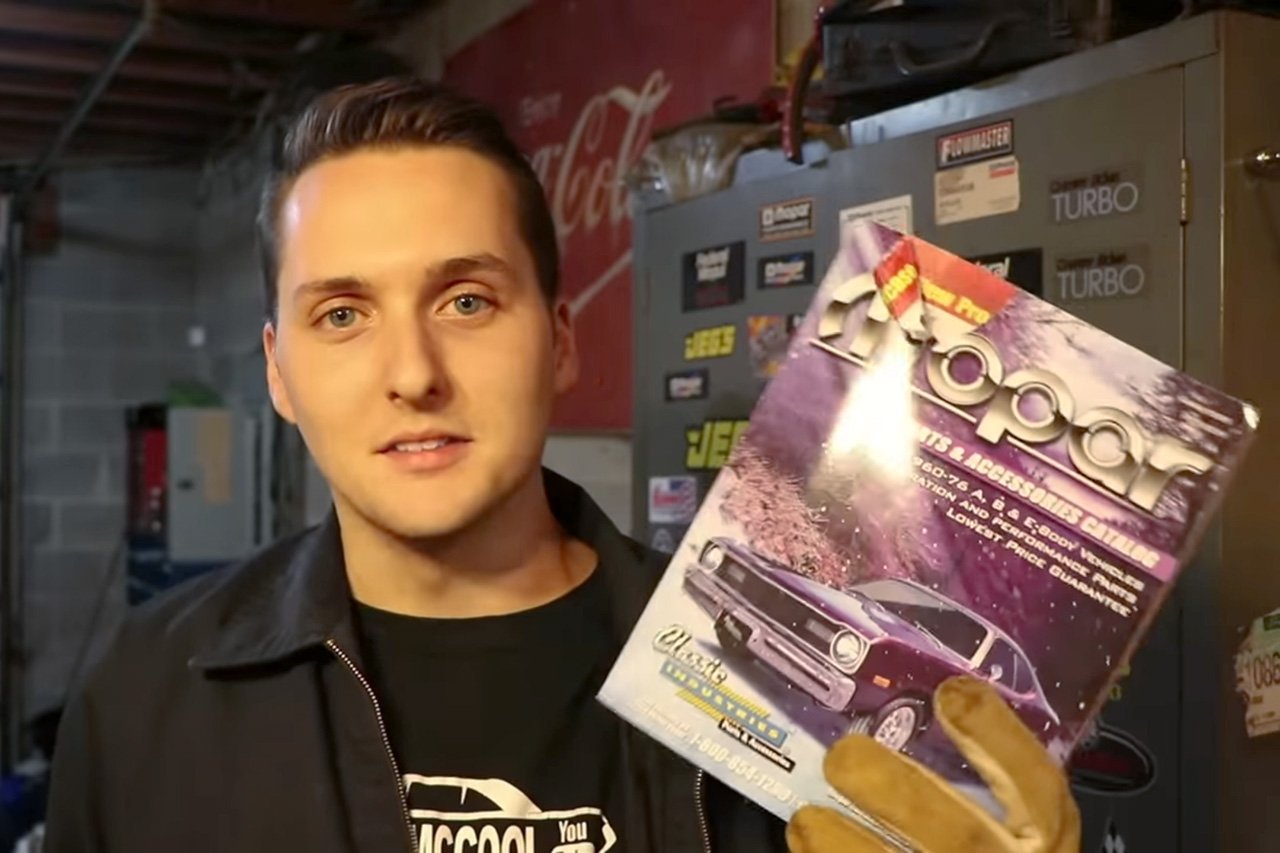 In one video, Dylan attests to how helpful he found the Classic Industries Mopar parts catalog. "I just wanted to take a second to show you guys this catalog that [Classic Industries] sent me. As a kid I used to flip through these things all the time — I would stay up late at night looking for parts for my Dart Sport." He continues, "It's crazy how much stuff they have! They give restoration much more accessibility. It just makes it so much easier to get things done."
Completing the Project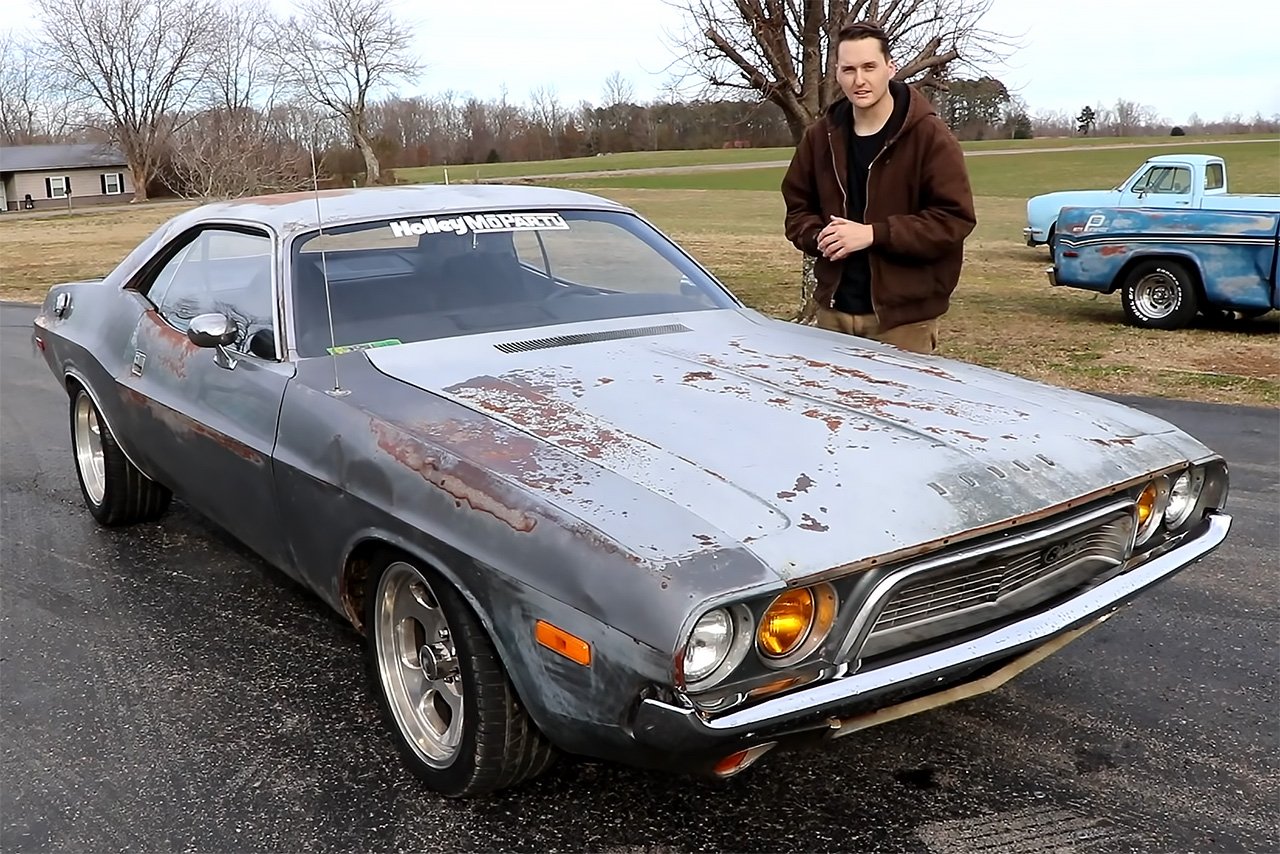 Over the course of 30 episodes, Dylan put in an immense amount of work. He fixed the damaged frame rail and rusty body panels, restored the interior, swapped the 318ci V8 for a Hemi, replaced the 3-speed with a 4-speed, added electronic fuel injection, replaced the suspension, and even installed air conditioning.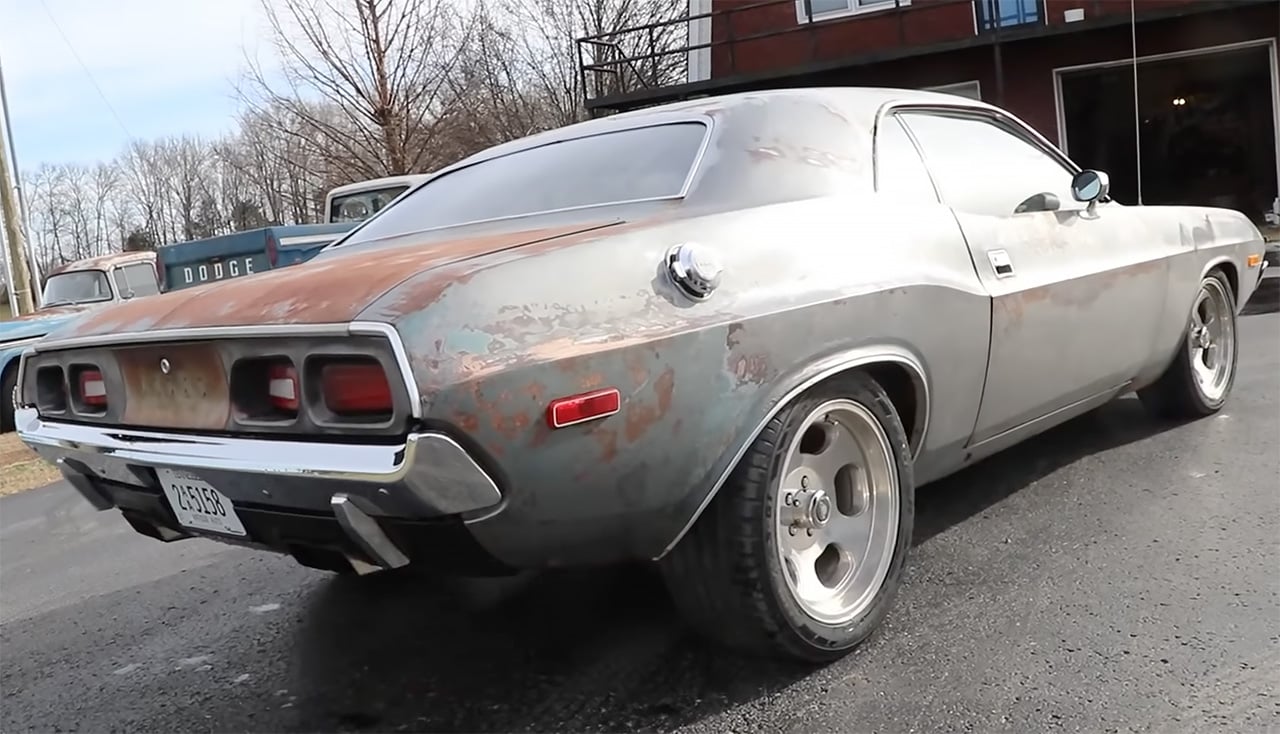 "I've had so much more fun building this car than I would have ever imagined," Dylan recalls. "So what's next for the Challenger? Drive it, enjoy it!" Although the Challenger still has some cosmetic wear and tear, Dylan thinks this adds to its charm. "The whole purpose of this build was to show you guys that you can have a lot of fun on a budget. I know it's not perfect, and it's definitely ugly in some places — beauty is in the eye of the beholder," he says with a smile.
We couldn't agree more with his closing thoughts: "This is something that you don't have to have a YouTube channel to do. You don't have to have an engineering degree. You just have to have the passion and the love for cars, and a willingness to learn. So get out there, find yourself a ratty Mopar — or a Chevy, or a Ford, or anything for that matter — and do what you want with it. Just get out there and make it happen!"
To watch the journey of Dylan McCool's 1973 Challenger from start to finish, grab some popcorn and head over to his YouTube channel.
Need Parts for Your Mopar Project Car?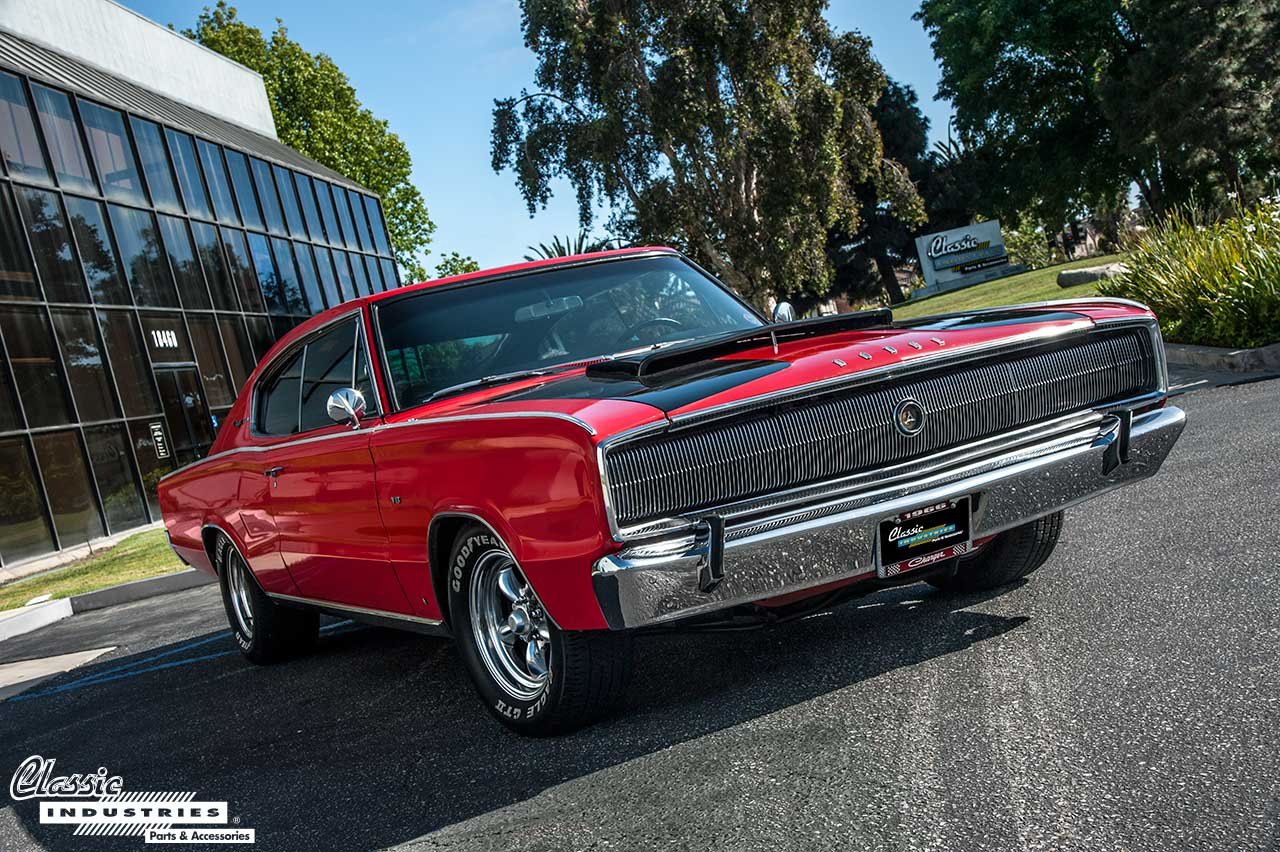 Classic Industries is happy to help classic car owners all over the United States and the whole world restore their vehicles, just as we helped Dylan. If you're looking for parts for your 1960-1976 Dodge or Plymouth, click the button below to get a free full-color Mopar restoration parts catalog. You can also view our Mopar restoration parts selection online.