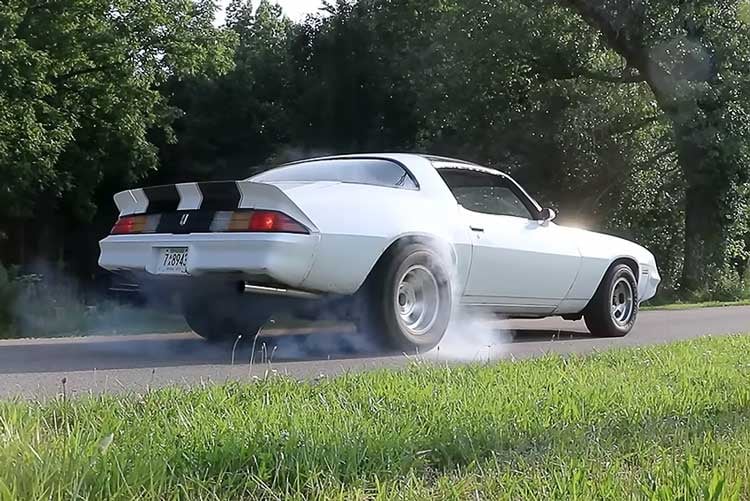 Everybody loves a good comeback story, whether it relates to a real person, a fictional character, or even a classic car. The revitalization of this 1979 Camaro is a perfect example. After spending many years in hibernation, it's back on the road and running strong. Its new owner, Youtuber Dylan McCool, bought it and quickly cleaned it up in preparation for a 1,500-mile journey on the 2023 Hot Rod Power Tour. We're glad to see another second-gen Camaro restored and smoking its tires again!
Dylan McCool's Latest Barn Find Project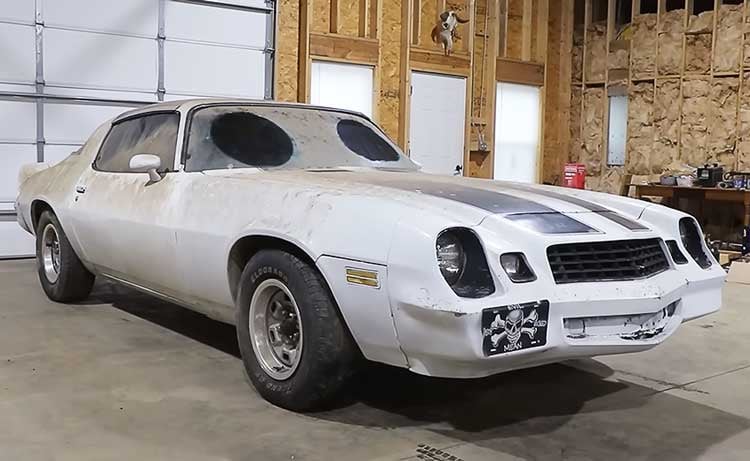 McCool is no stranger to tricky classic car restoration projects. In the past, we helped him restore his 1973 Challenger, which had been sitting in a field exposed to the elements since 1984. The results of that project were impressive, and he encouraged his viewers to take on restoration projects of their own: "Get out there, find yourself a ratty Mopar — or a Chevy, or a Ford, or anything for that matter — and do what you want with it. Just get out there and make it happen!"
This time, McCool took his own advice and found himself a Chevy, specifically a 1979 Camaro. The car's previous owner, an older man named Mr. Larry, sadly passed away shortly after selling the car to Dylan. However, Dylan honored his memory by cleaning up the car and taking it on a 1,500-mile Hot Rod Power Tour road trip through Georgia, South Carolina, North Carolina, and Tennessee.
Repairs & Upgrades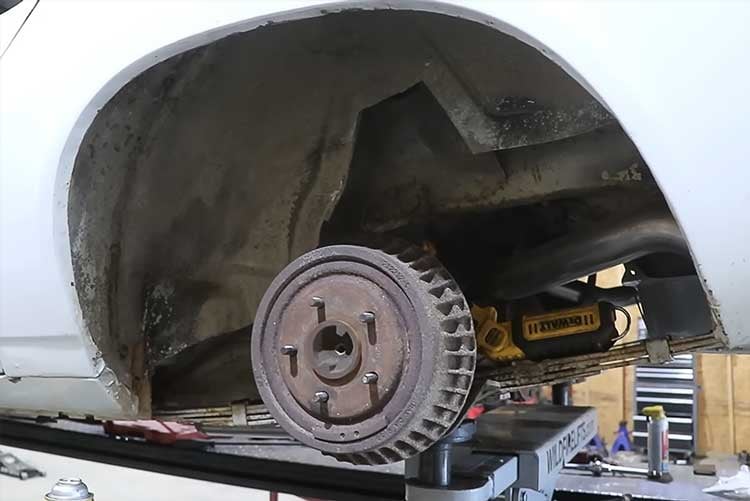 Aside from being quite dirty, the car had some mechanical issues, including a rear shock that was missing due to a broken bolt. The engine also wasn't running smoothly. Dylan and his friends got to work to clean up the Camaro, fix these issues, and install some much-needed additions such as a new radiator fan, temperature gauge, oil pressure gauge, and windshield wipers.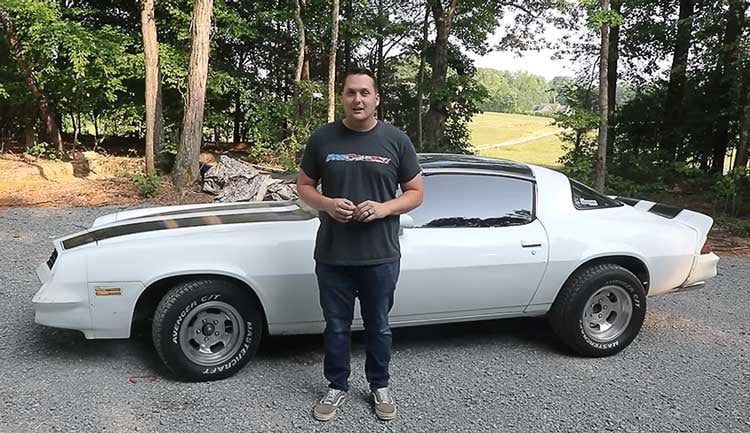 For starters, the front brakes were replaced and new shocks were installed. A set of 14x7 and 15x8.5 slot mag wheels and Mastercraft tires were installed as well. The paint was buffed, and trim components such as the headlight bezels were repainted with a fresh coat of satin black.
After that, McCool and his friends hit the road for a full week and 1,500 miles. Although they needed to work on the Camaro a few times during the trip, it held up surprisingly well. Check out the full video below:

Need Parts for your Classic Camaro?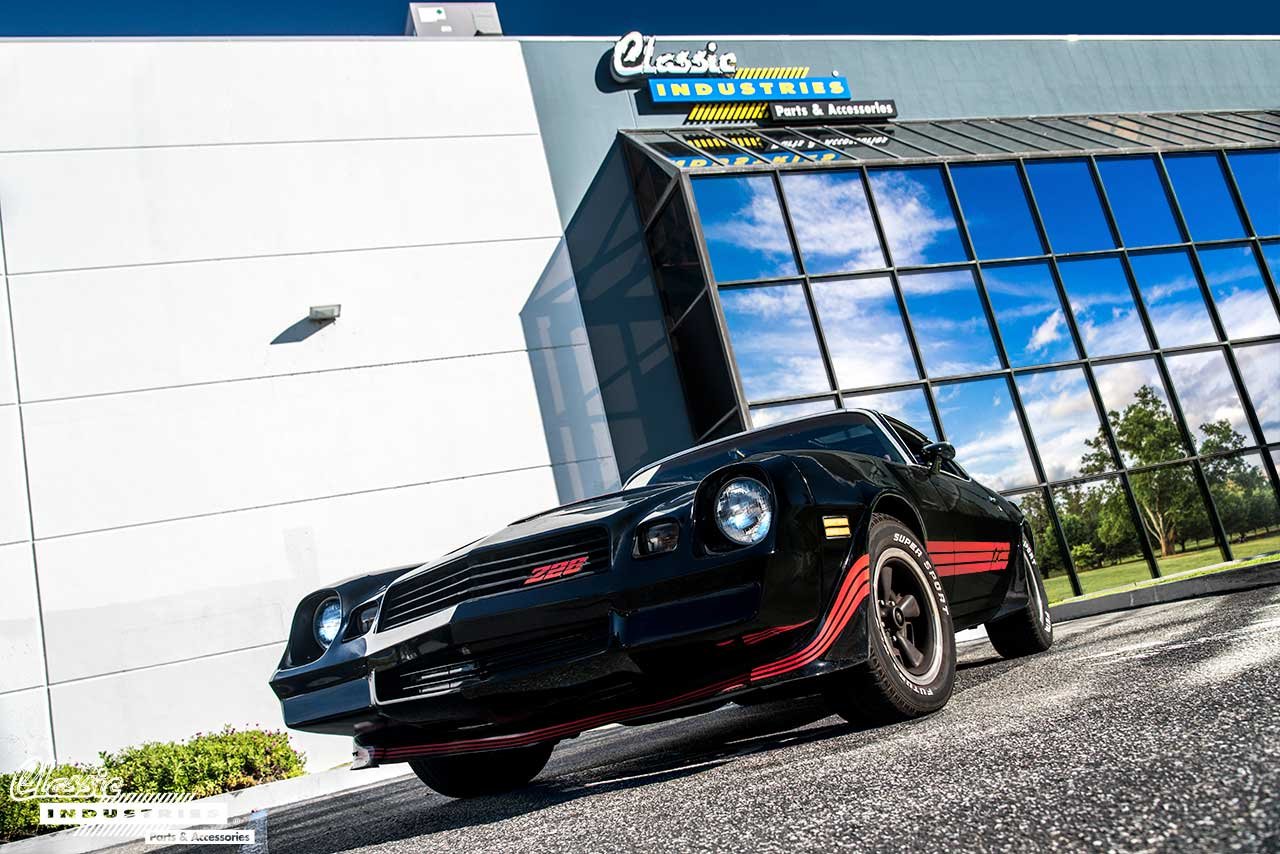 If you're working on a Camaro fixer-upper project of your own, we'd be glad to help you find the parts you need to get it back on the road again. And if your Camaro is already restored, we offer thousands of performance parts and upgrades to make it even more exciting to drive. Browse our Camaro parts selection online, or click the button below to get a free full-color Camaro parts catalog.