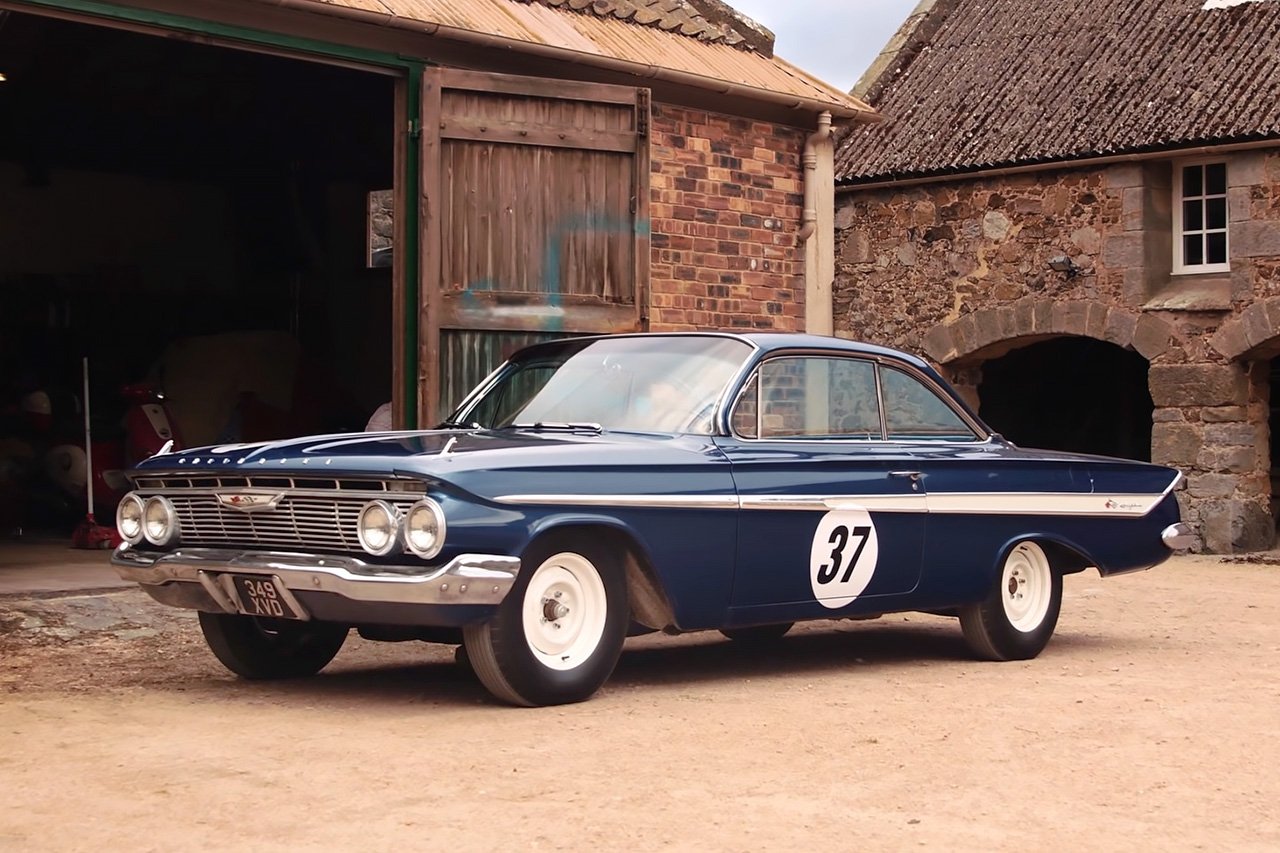 From books to movies and other forms of media, every great story has its twists and turns. The protagonist is often presented with a challenge or conflict they must overcome, leading to the satisfying resolution of the tale. The story of racing legend Dan Gurney's 1961 Impala fits this timeline so well that if we didn't know any better, we'd assume it was scripted by a Hollywood screenwriter. A short film from the YouTube channel Petrolicious tells this story from start to finish through the words of the car's current owner and caretaker.
About Dan Gurney's Impala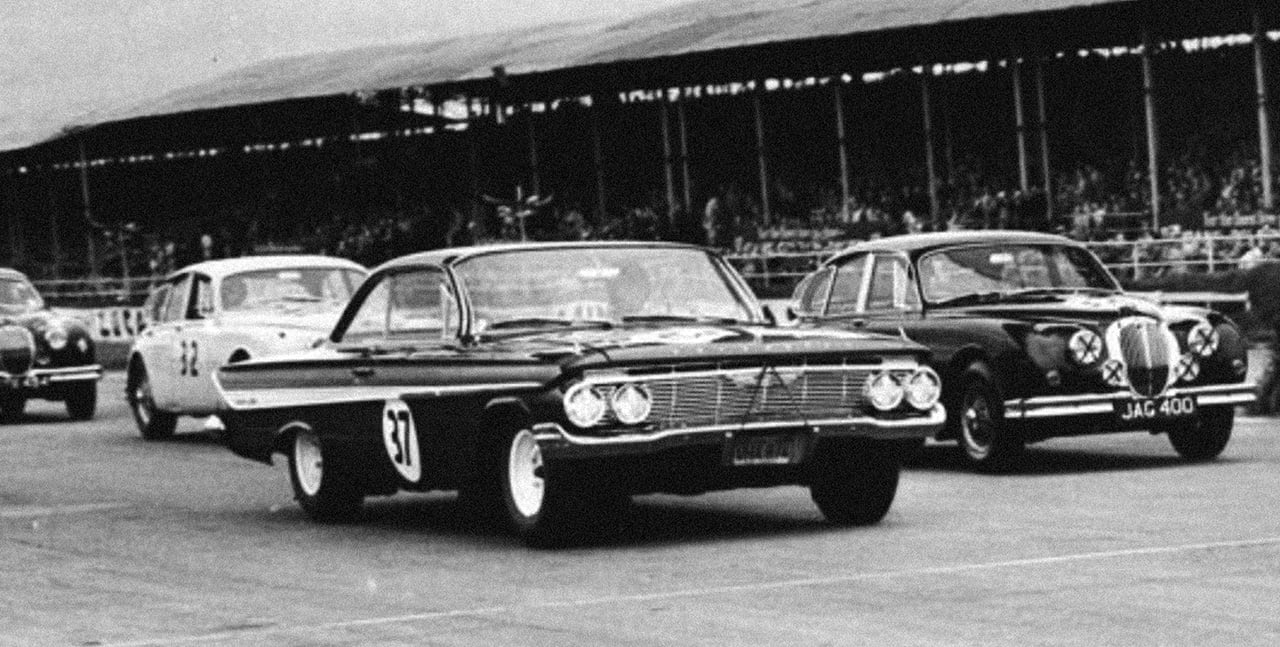 Photo via Goodwood Road Racing
Dan Gurney was a world-class race car driver as well as a true innovator in the world of motorsports. At age 19, he built his own hot rod and pushed it to 138 miles per hour on the Bonneville Salt Flats. He began racing professionally in 1957, and participated in his first 24 Hours of Le Mans race one year later. In 1967, he and AJ Foyt won the race behind the wheel of Carroll Shelby's Ford Mk. IV. According to Road & Track, this was "the first and only time the legendary 24-hour classic was won by an American team with American drivers driving an American car." Gurney also competed in Formula 1, and "remains the only American in modern F1 history to win an F1 Grand Prix in a car of his own construction" according to the Automotive Hall of Fame, who inducted him in 2017.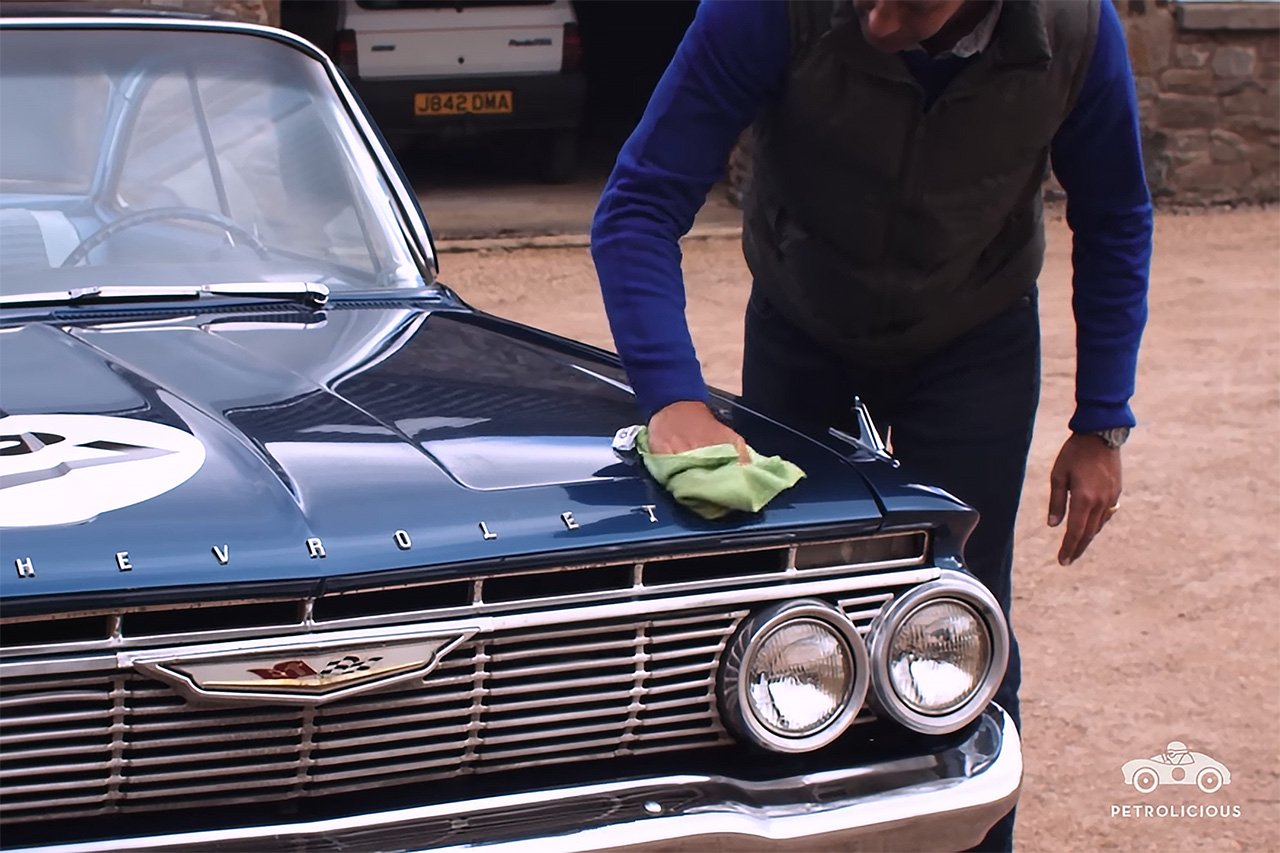 In 1962, during a break in his busy Formula 1 schedule, Gurney decided to try his hand at British saloon (i.e. sedan) racing. At the time, Jaguars were dominating this series, but Gurney knew a V8-powered American car could beat the inline-6 Jags. So, he bought a 1961 Impala SS with a 409ci engine and Chevy's "Taxicab & Police" suspension package (stiffer springs, heavy-duty shocks, a stronger front sway bar, upgraded brakes, and 15-inch wheels). Aside from adding a retrofitted Corvette rear sway bar, power steering, brake ducts, and stickier Goodyear tires, the Impala remained mostly stock. It even had bench seats!
On Gurney's first race in the blue Impala at Silverstone, he pulled ahead of the pack quickly, leaving the other drivers surprised and annoyed. Unfortunately, he ended up sidelined due to a broken wheel. When he attempted to enter a second race, he was told that his Impala was banned. Motor Trend wrote, "Officially there was a question as to the car's homologation for racing, but unofficially it looked as though politics were used to keep him from making the locals look bad."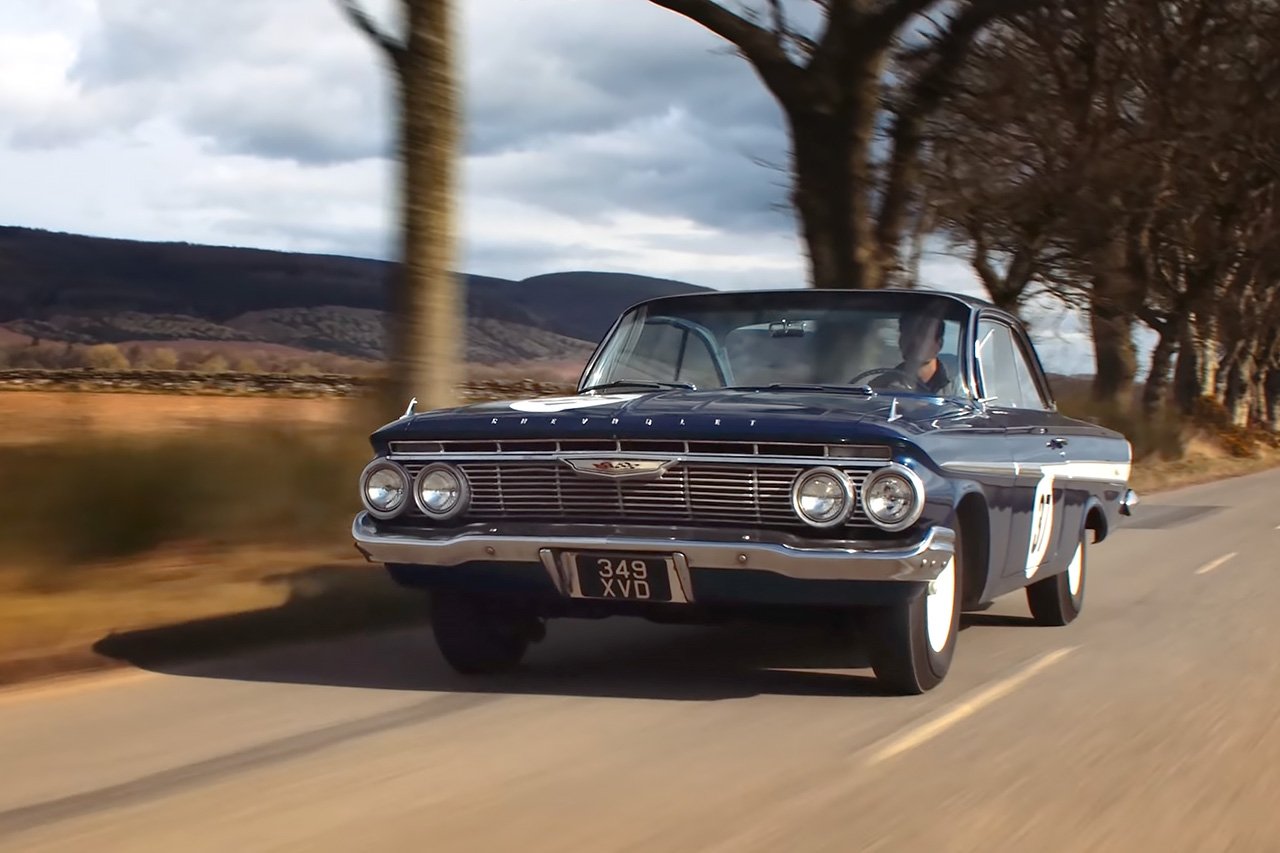 This would be the end of this car's time in the spotlight... at least for a few decades.
From Australia to America and Back to the UK
As Gurney moved on with his racing career, he sold the '61 Impala to a friend in Australia, where it remained until late 2017. That year, the car was shipped back to the United States and listed for sale. Ed Foster, the current owner, immediately jumped at the chance to own this piece of motorsport history. Since Foster lives in the UK, the car made a journey across the Atlantic one more time.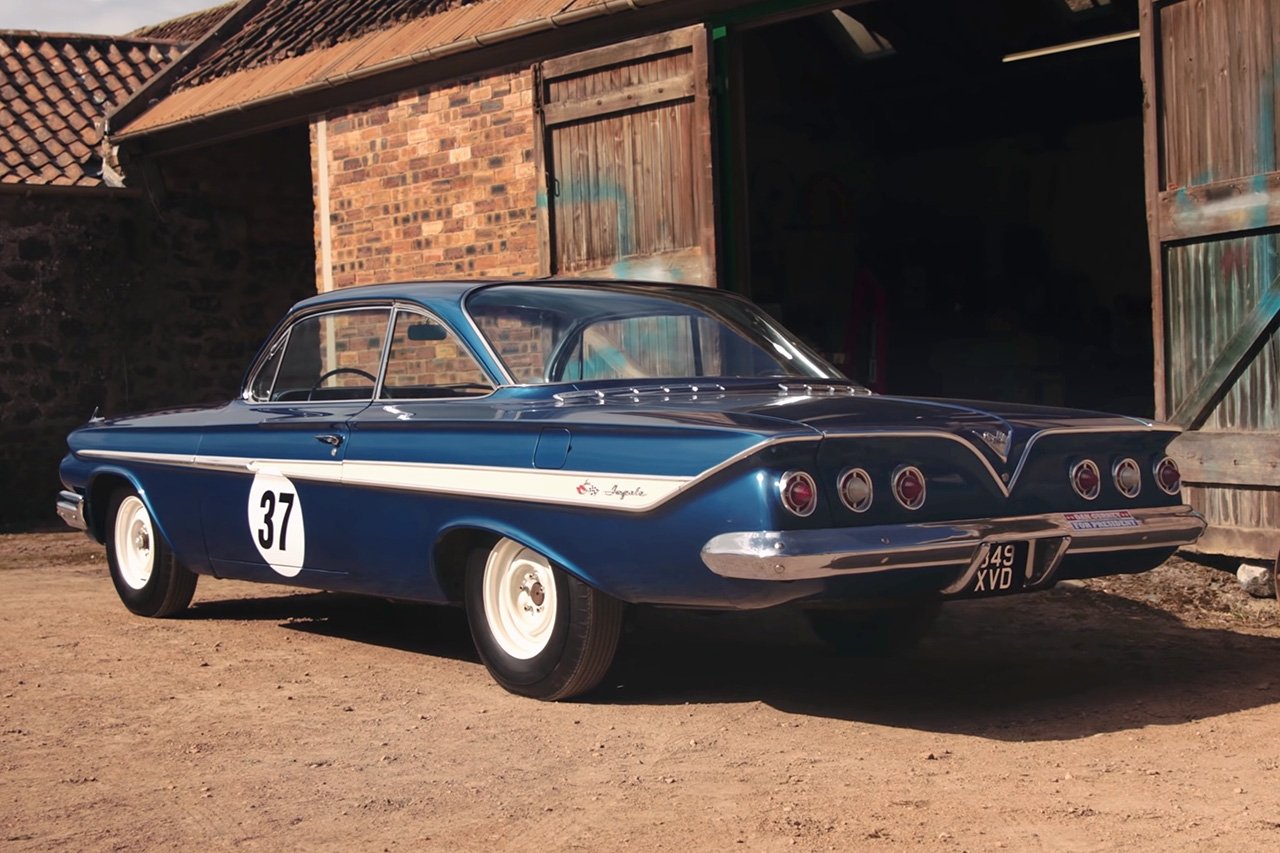 In an almost poetic twist, this car had come full circle back to the country where it was originally raced by Gurney. Foster even took it back to Silverstone to complete the laps Gurney had been unable to complete. He told Petrolicious, "I set off down the old pit straight, exactly where he started from, and it was a very surreal feeling."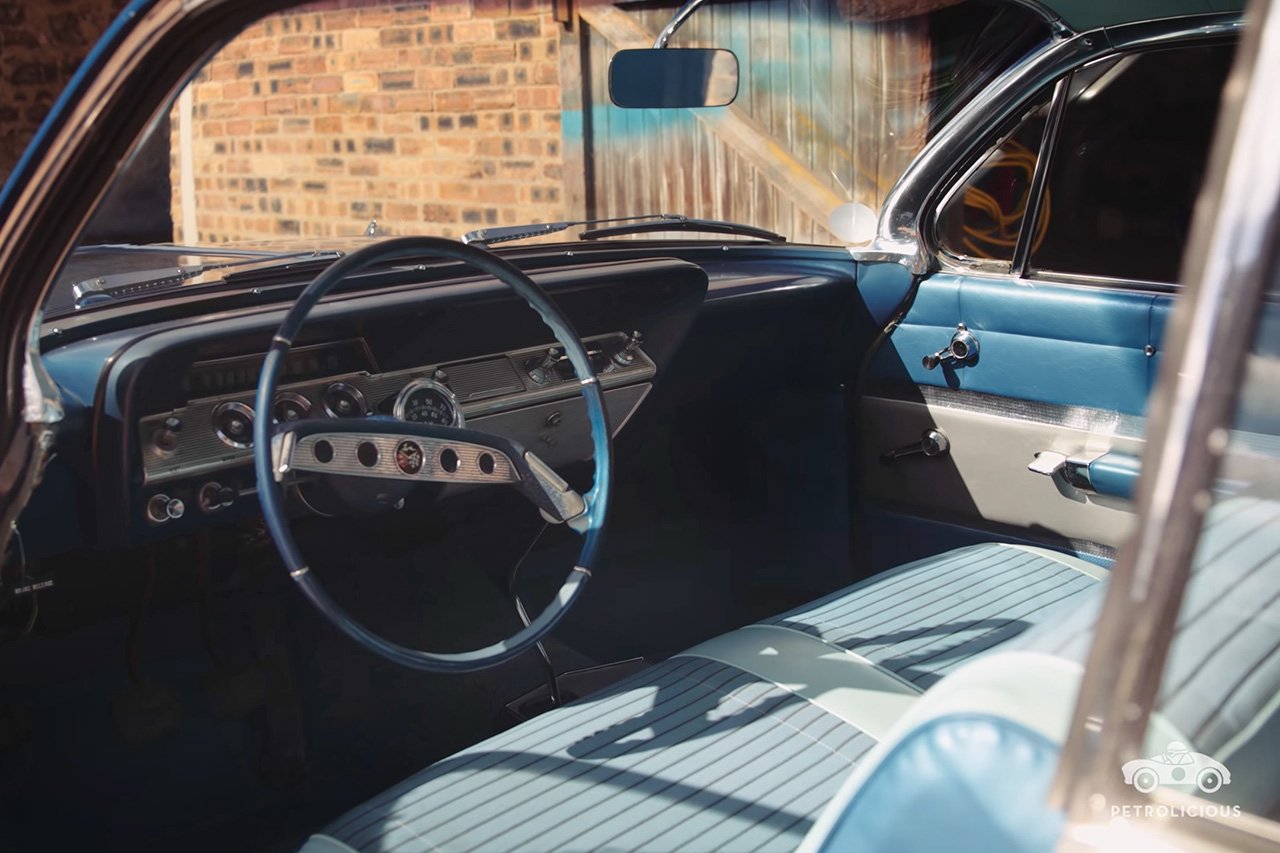 Foster restored this special Impala to the exact configuration it had been originally raced in back in 1962, placing a 409 under the hood again. The process took months, but the results speak for themselves.
Foster says, "The most amazing thing about it is the engine. This 409 / 6.7-liter V8 — it's got about 450 brake horsepower, 450 pound-feet of torque... You have to really watch it because it's easy to get taken away with the noise and the thrill of it, and look down and realize your speed is way over what it was supposed to be."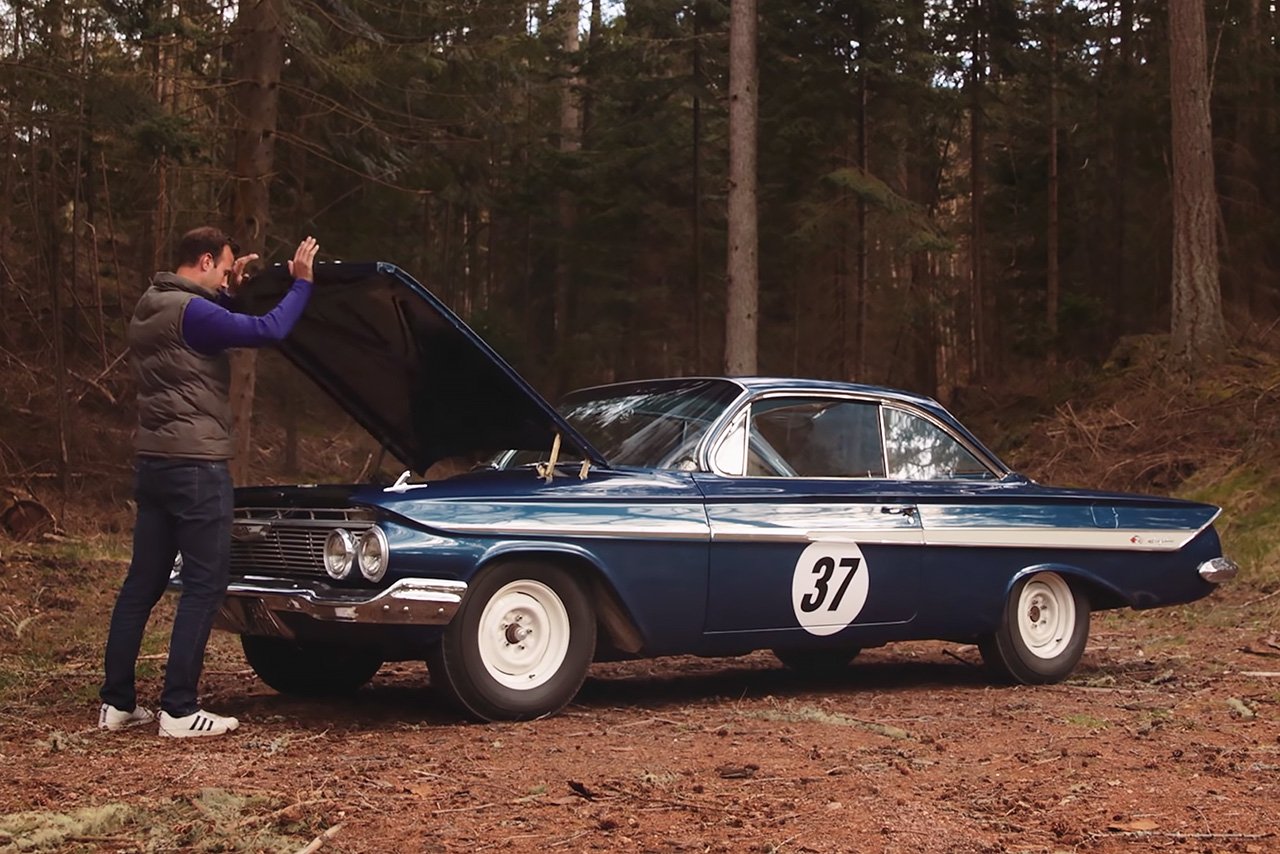 Crank up your volume for the Petrolicious video below, because this '61 Impala makes some truly spine-tingling sounds as it roars down the British backroads. Foster explains with a wry smile, "Every time you start it up, everyone either jumps or just starts laughing, and there are not many cars you can say that about."
Looking for Chevy Impala Restoration Parts?
If you own a classic Impala, Bel Air, Biscayne, Caprice, or other Full Size Chevy vehicle, Classic Industries can help you find the restoration parts you need to keep it looking good and running strong. Click the button below for a free full-color Impala parts catalog.