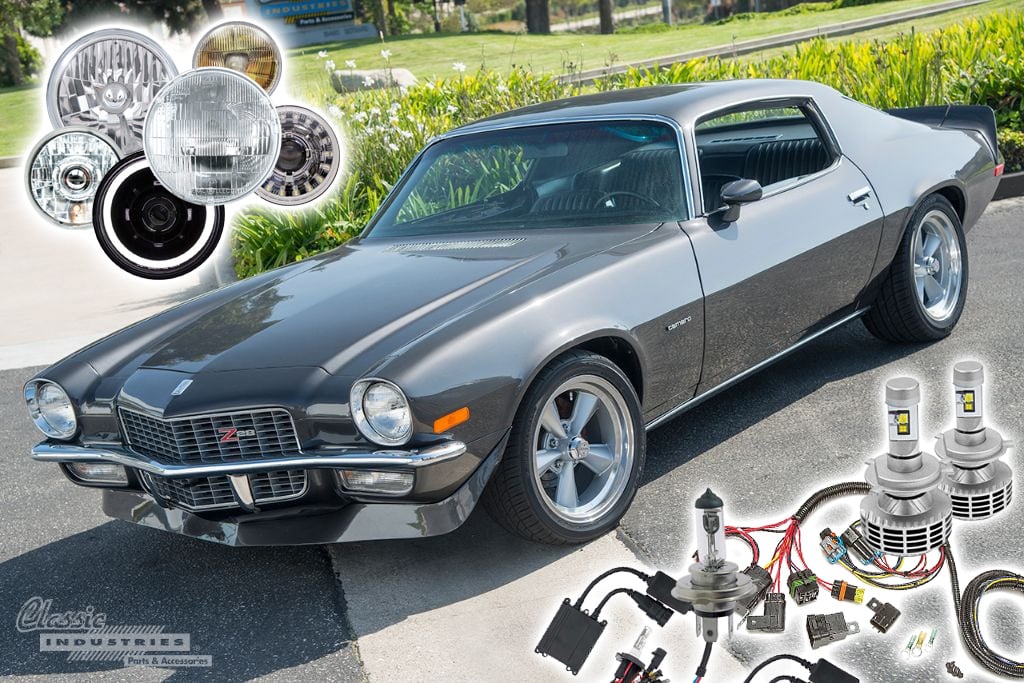 Automotive technology has changed a lot since the release of the Camaro, and headlights (a.k.a. headlamps) are a prime example. Through most of the '70s, American cars still featured incandescent sealed-beam lights. When these lights burned out, the entire unit had to be replaced, rather than simply inserting a new bulb into a reusable housing. Thankfully, several newer types of headlight were developed in the following decades, including halogen, HID, and LED. Today, we'll briefly go over each type and its advantages in this Camaro headlight upgrade guide.
A Brief Overview of Headlight History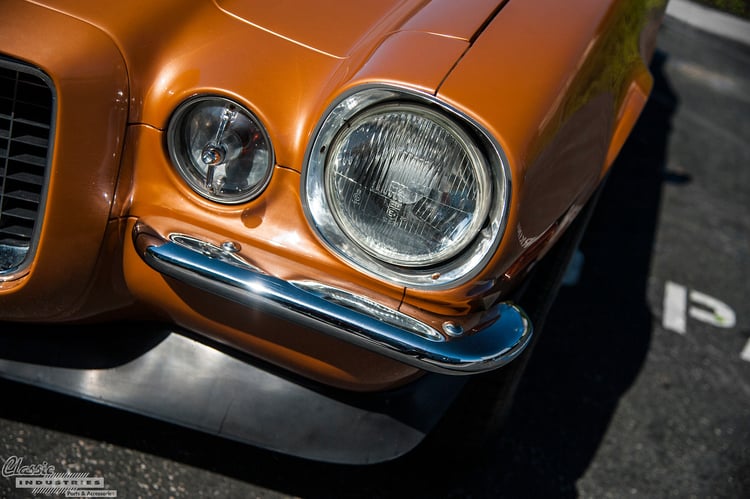 In 1978, U.S. automakers began to transition away from regular incandescent bulbs to brighter halogen lights, which contain halogen gas that improves light output and lifespan. However, the law still required a sealed-beam headlight design. In 1983, Federal Motor Vehicle Safety Standard (FMVSS) 108 was revised to allow composite headlight assemblies with replaceable bulbs, aerodynamic shapes, and polycarbonate lenses. This meant automakers were no longer required to use round or rectangular headlamps, and also that burned-out bulbs could be replaced without replacing the entire housing.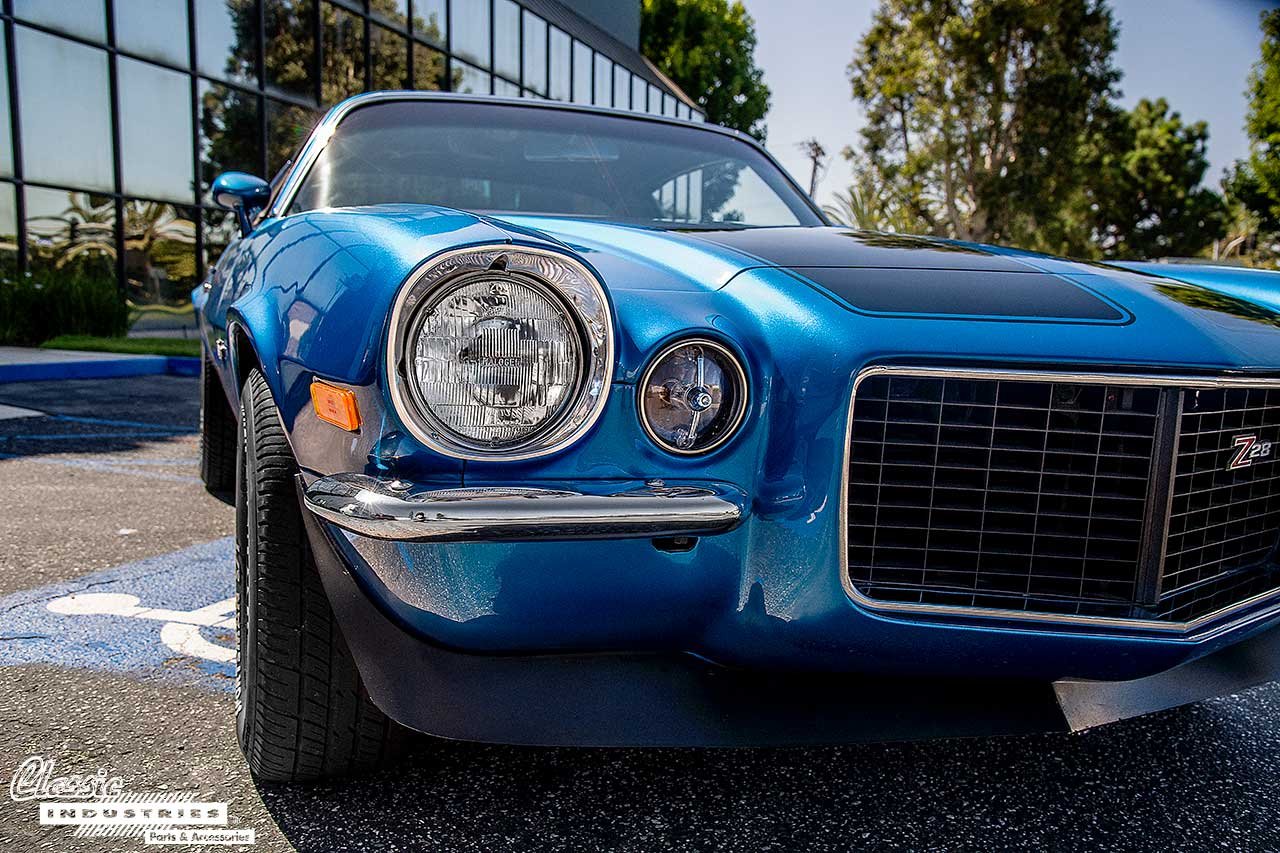 In the 1990s, high-intensity discharge (HID) headlights, also known as Xenon headlights, were introduced. These are even brighter and more energy-efficient, but require additional ballasts to regulate electrical current.
Light-emitting diode (LED) technology also rose to popularity in the 1990s, but LEDs would not become a common replacement for low-beam headlights until the mid-2000s. Today, LEDs have become the industry standard thanks to their efficiency and long lifespan, but even these may be replaced by laser-based headlights someday in the future.
Camaro Headlight Upgrade Options
In the following video, Edgar Soler explains a few of the headlight options that Classic Industries offers for the second-gen Chevrolet Camaro:

Here's a quick list of some of the choices you can consider:
OEM-style Sealed Beam
These are ideal for original-style restoration projects, or any other application where maximum originality is desired. Here's an example of a universal 7" sealed beam headlamp.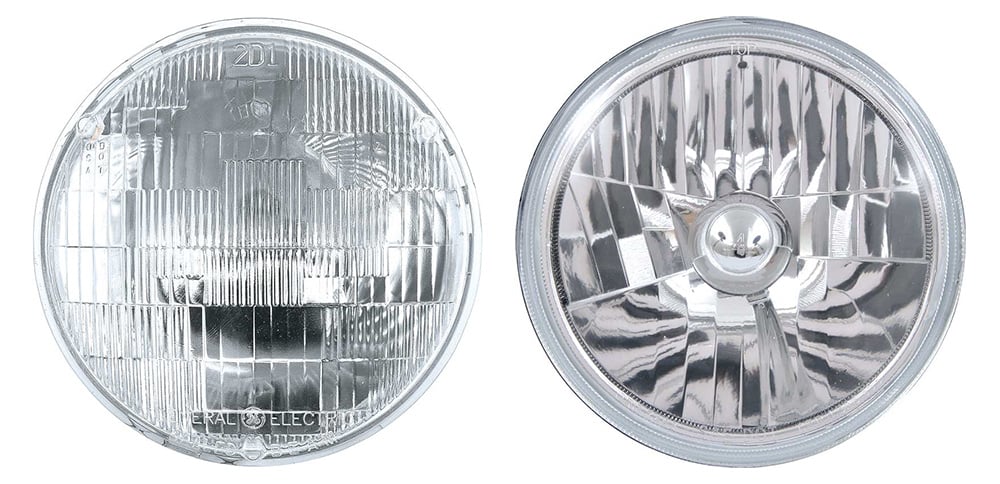 Above: An original-style sealed-beam headlight (left) next to an aftermarket diamond cut headlight with replaceable H4 halogen bulbs (right).
Replaceable Bulb Halogen
From the exterior, these look virtually identical to sealed beam lights, but they offer the ability to replace bulbs without replacing the entire unit. These are offered in various standard shapes, including round and rectangular. You can also get "diamond cut" headlights which offer improved visibility, or projector headlights for a custom look and sharper light focus.
HID / Xenon Lights
If you're using one of the replaceable bulb headlamp housings above, it's possible to upgrade from a halogen bulb to a high-intensity discharge (HID) bulb using one of our HID upgrade kits. Just make sure you select the appropriate bulb type to match the housing.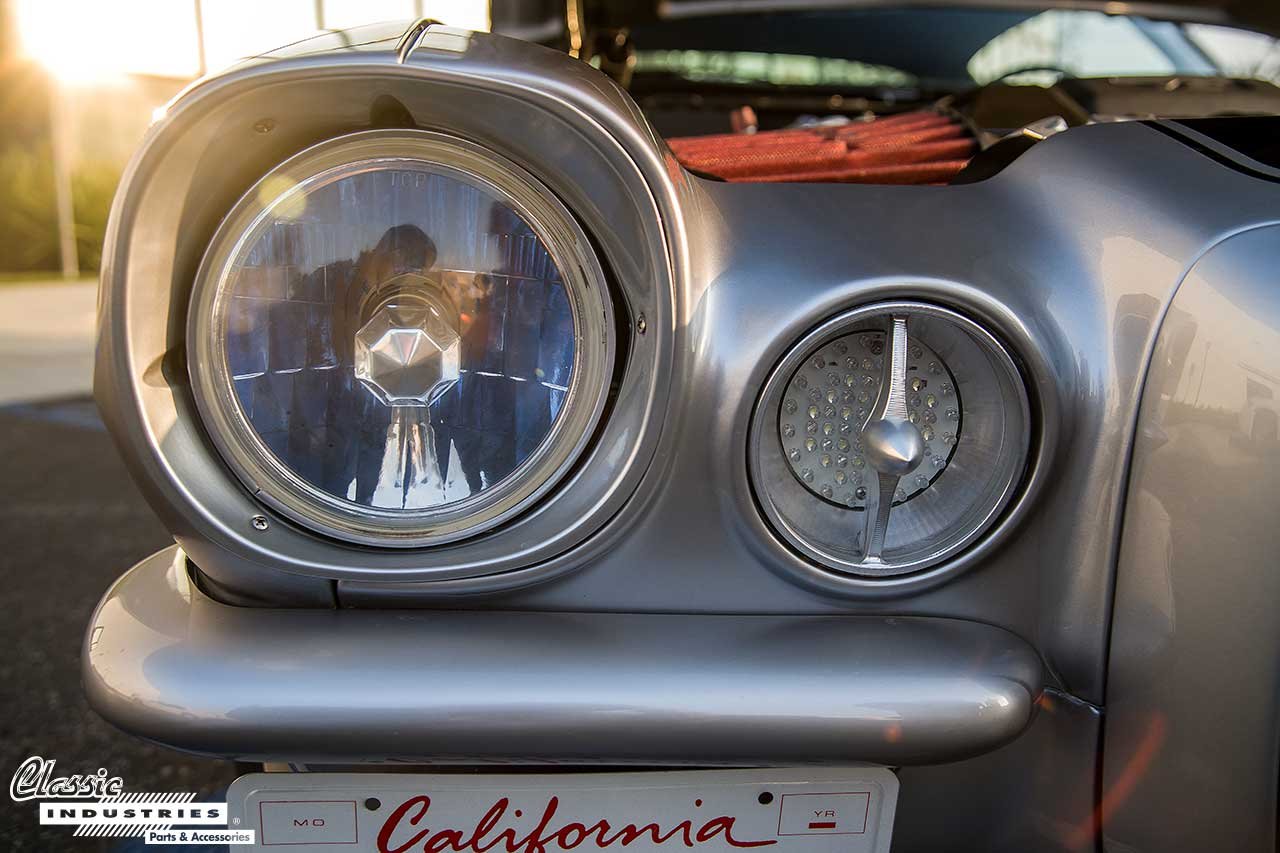 Above: This '72 Camaro features upgraded headlights with clear lenses and LED turn signals.
LED Lights
Several lighting manufacturers offer LED headlight upgrades. These Delta headlights maintain a factory-style look with LED internals, or you can go with a projector headlamp such as this Dapper 7" projector. For an over-the-top custom look, consider a black housing light with a built-in halo around the projector.
If you already have a set of replaceable-bulb halogen headlights, drop-in LED bulbs are an easy upgrade.
A Note About Wiring Harness Upgrades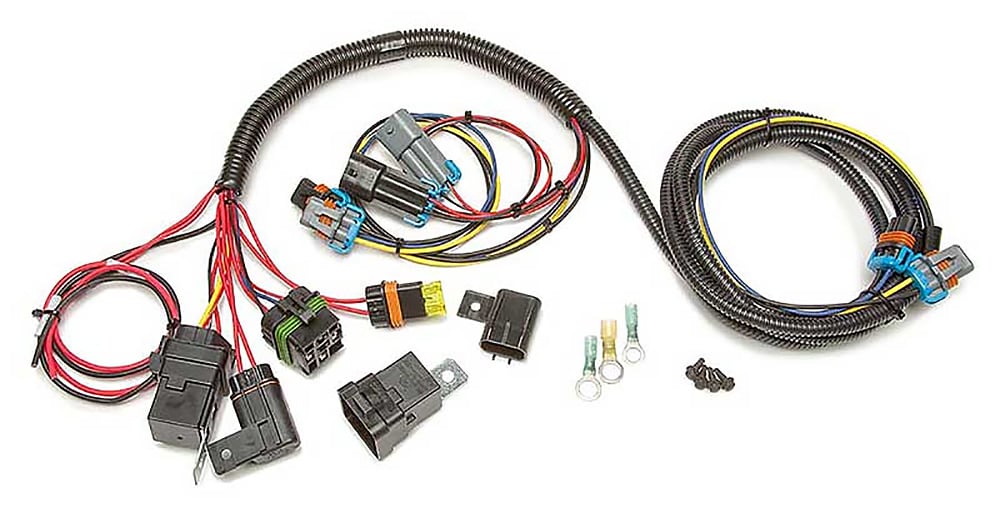 As seen in our Tech Center video earlier in this article, some headlight upgrades may put extra load on your Camaro's electrical system to maximize brightness. In these cases, you'll need an upgraded headlight wiring harness that draws power directly from the battery. The Painless wiring harness pictured above is one example. For a full guide on how to install a Painless wiring harness for high-output halogen lights, watch the full Tech Center video.
One advantage to LED headlights is that they typically draw less power than comparable halogens, so you may be able to use your car's original wiring harness. If you're not sure what you need, contact us for assistance.
Where to Buy Camaro Headlights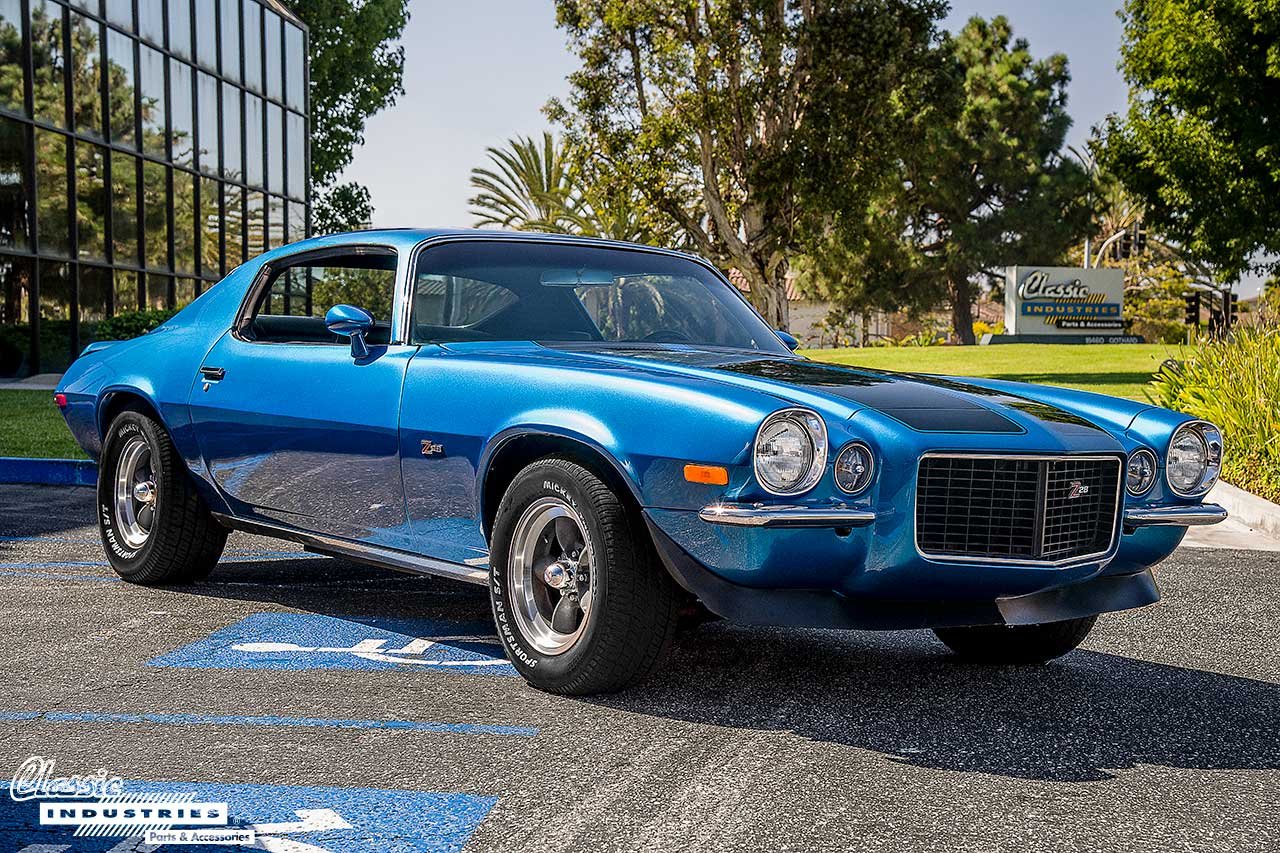 If you need replacement headlights for your classic Camaro, Classic Industries can help. We offer dozens of different types of headlights/headlamps, from original-style to heavily-customized. Click here to view our headlight parts selection online, or click the button below to get a free full-color Camaro restoration parts catalog.