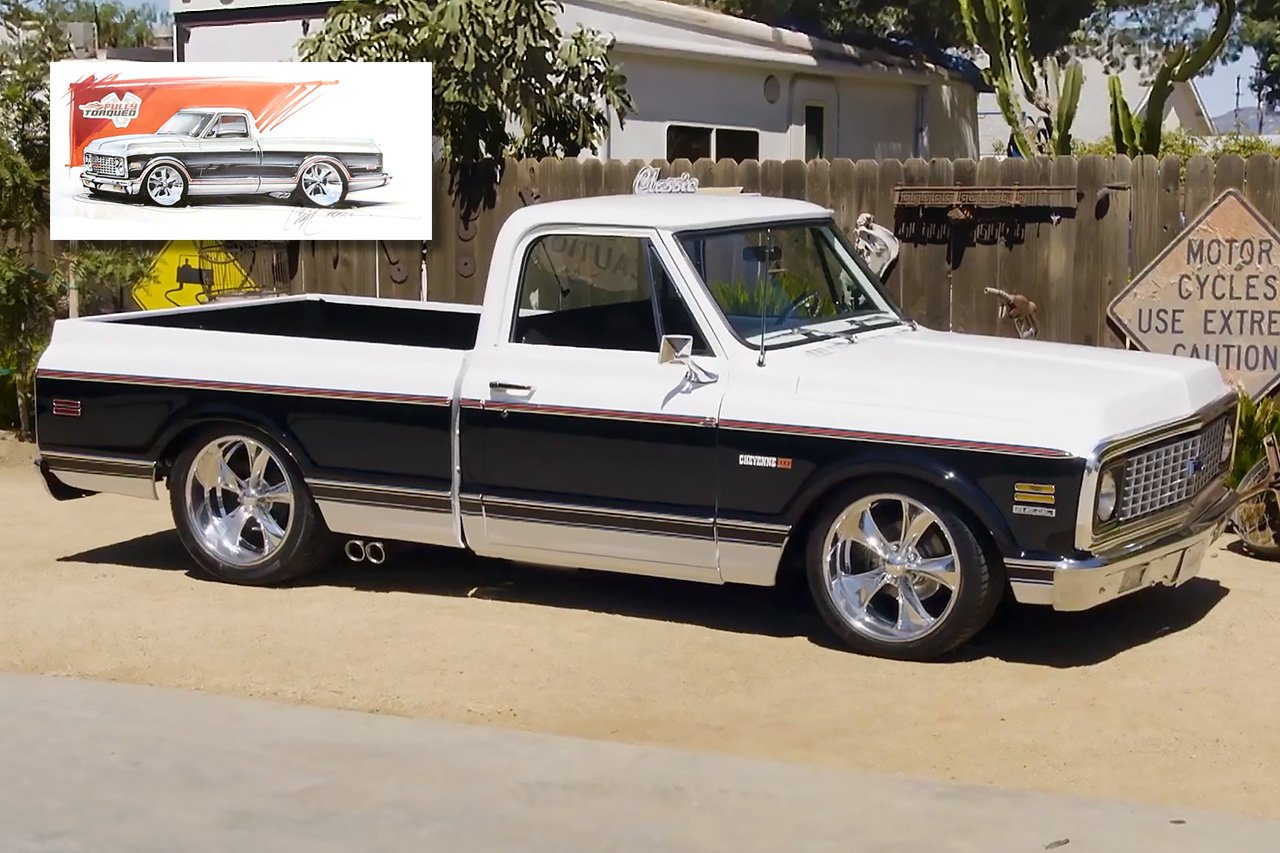 Through his work on Overhaulin' and newer TV series such as History's Fully Torqued, Chip Foose has become one of the most well-known figures in the automotive restoration world. We're certain that Foose's designs have sparked an interest in many viewers, leading those viewers to start classic car projects of their own. Recently, we had an opportunity to provide some parts for a 1971 Chevy C10 restomod build that was sketched by Foose on Season 1 of Fully Torqued.
The 1971 Chevy C10 Restomod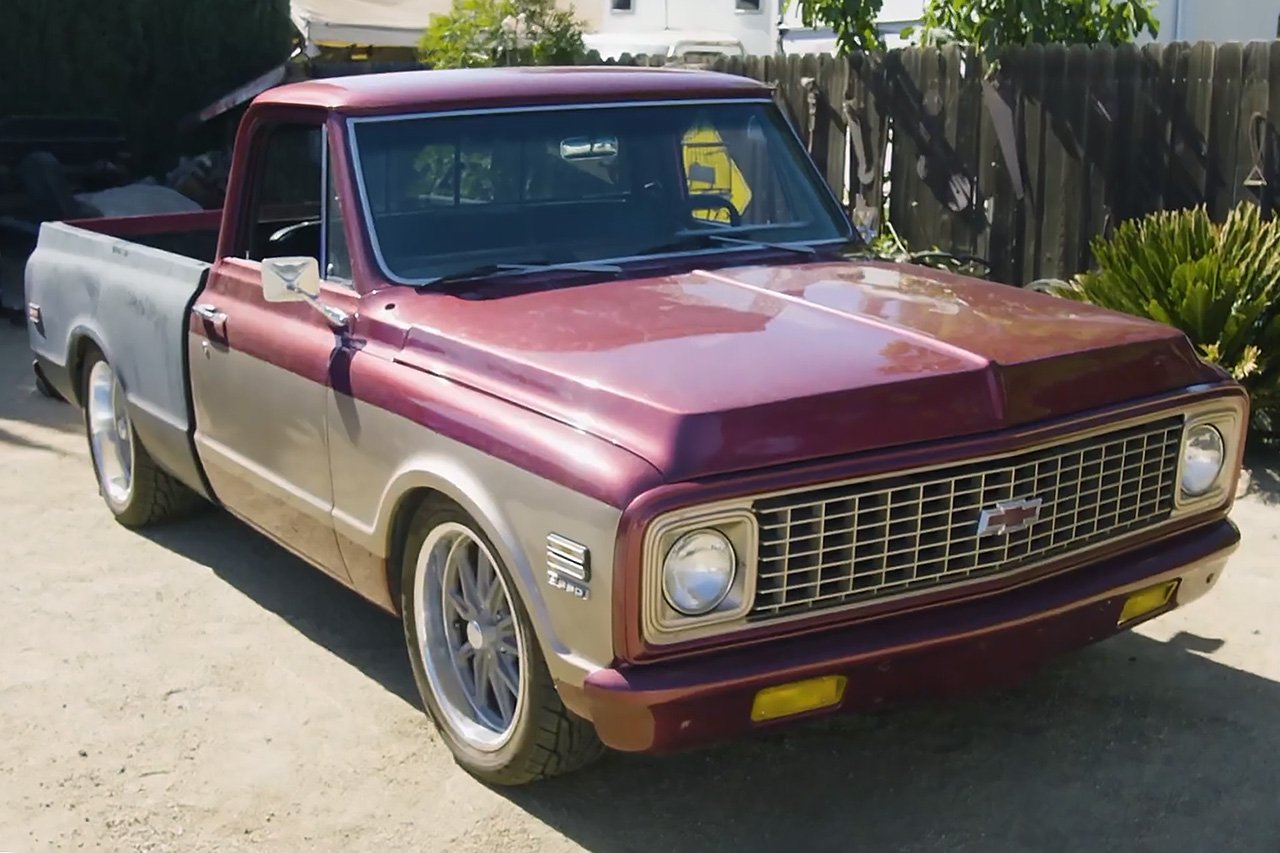 The '71 C10 started out in the condition seen above, with a 350ci small-block V8, unpainted bed, and many missing or mismatched parts. The Fully Torqued crew coordinated with the owner's son to decide on a plan of action for the build.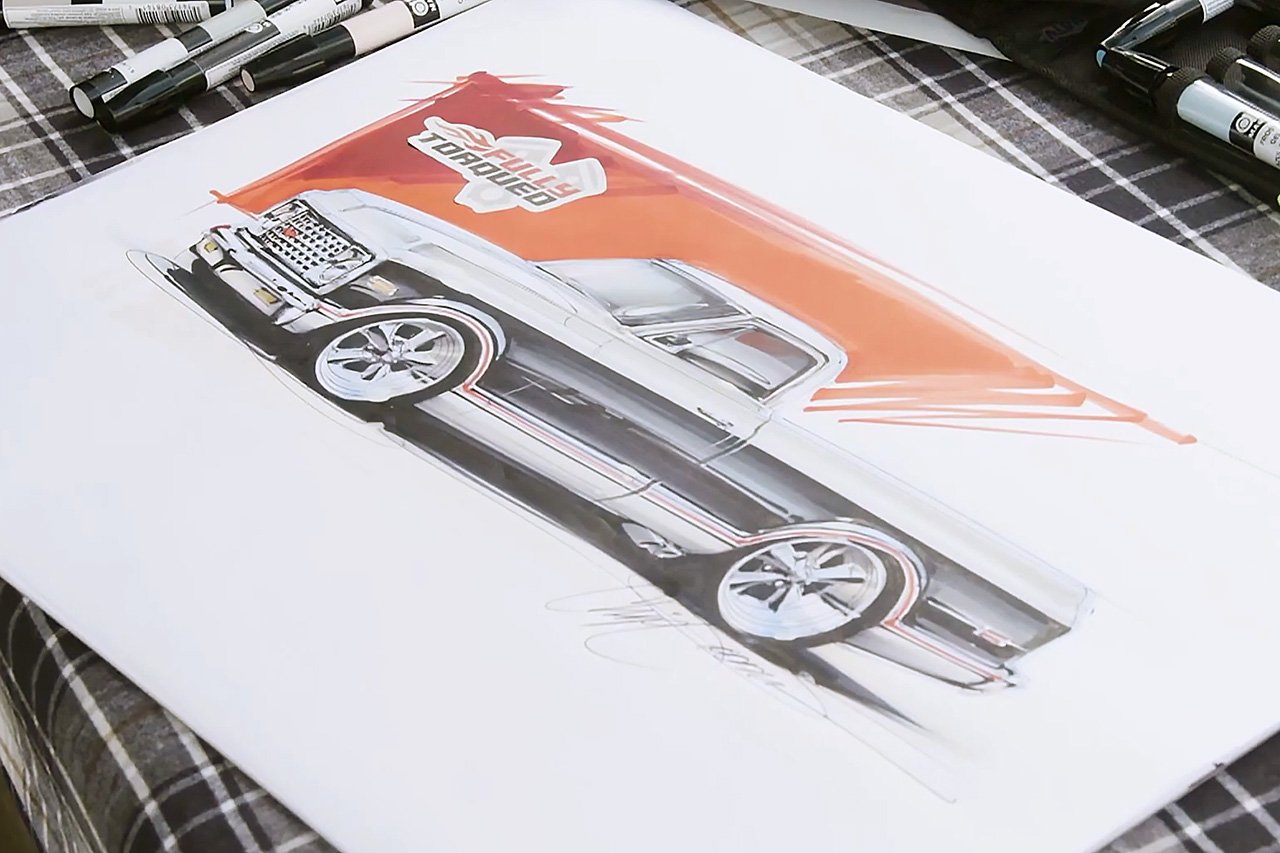 Chip Foose quickly whipped up the sketch above, featuring a black and white two-tone paint scheme, lowered suspension, billet wheels, side-exit exhaust, and subtle red pinstripe.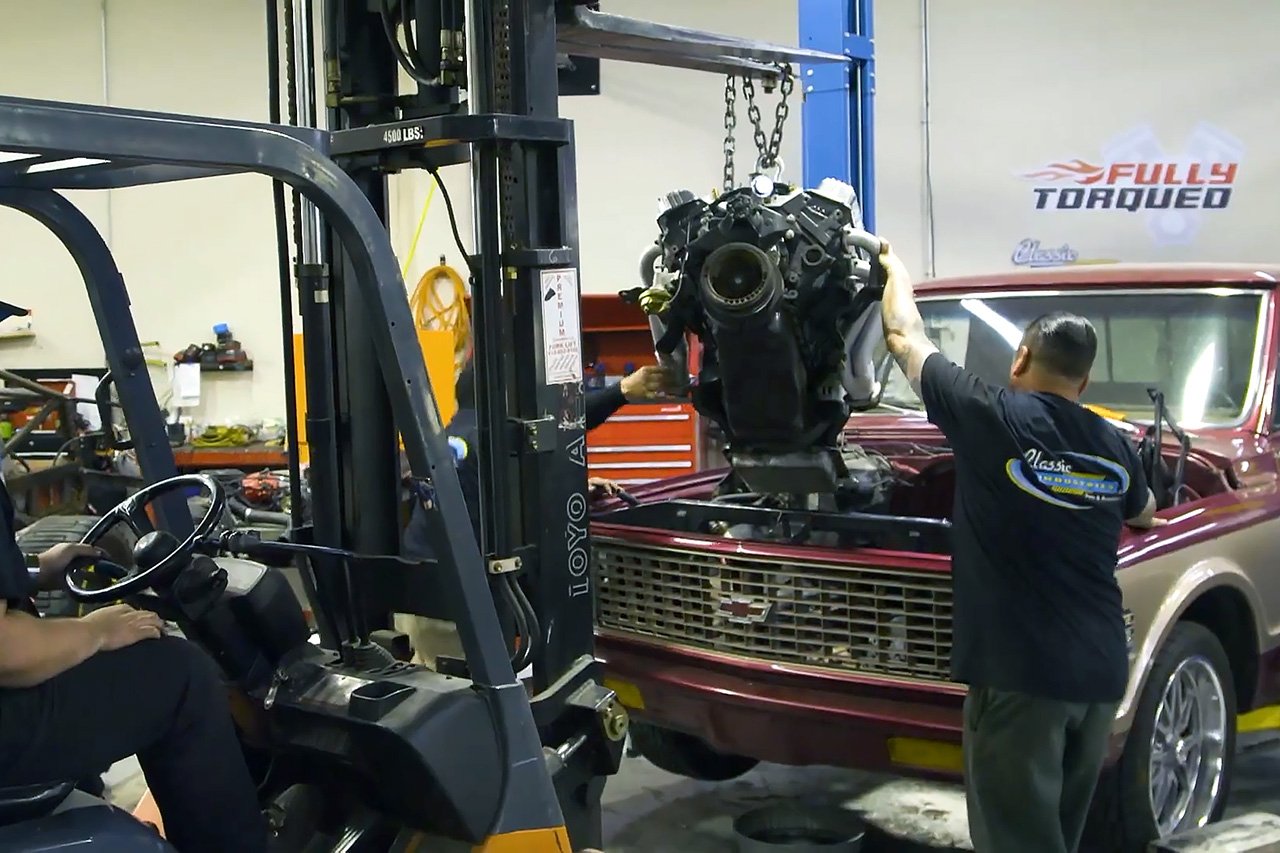 In the Fully Torqued shop, the crew pulled the original 350ci small-block. It would be replaced with a newer, fuel-injected LS engine with the best of both worlds: more horsepower and improved fuel economy.
The truck's body was also disassembled to prep for a multitude of original-style restoration parts from the Classic Industries GM truck catalog.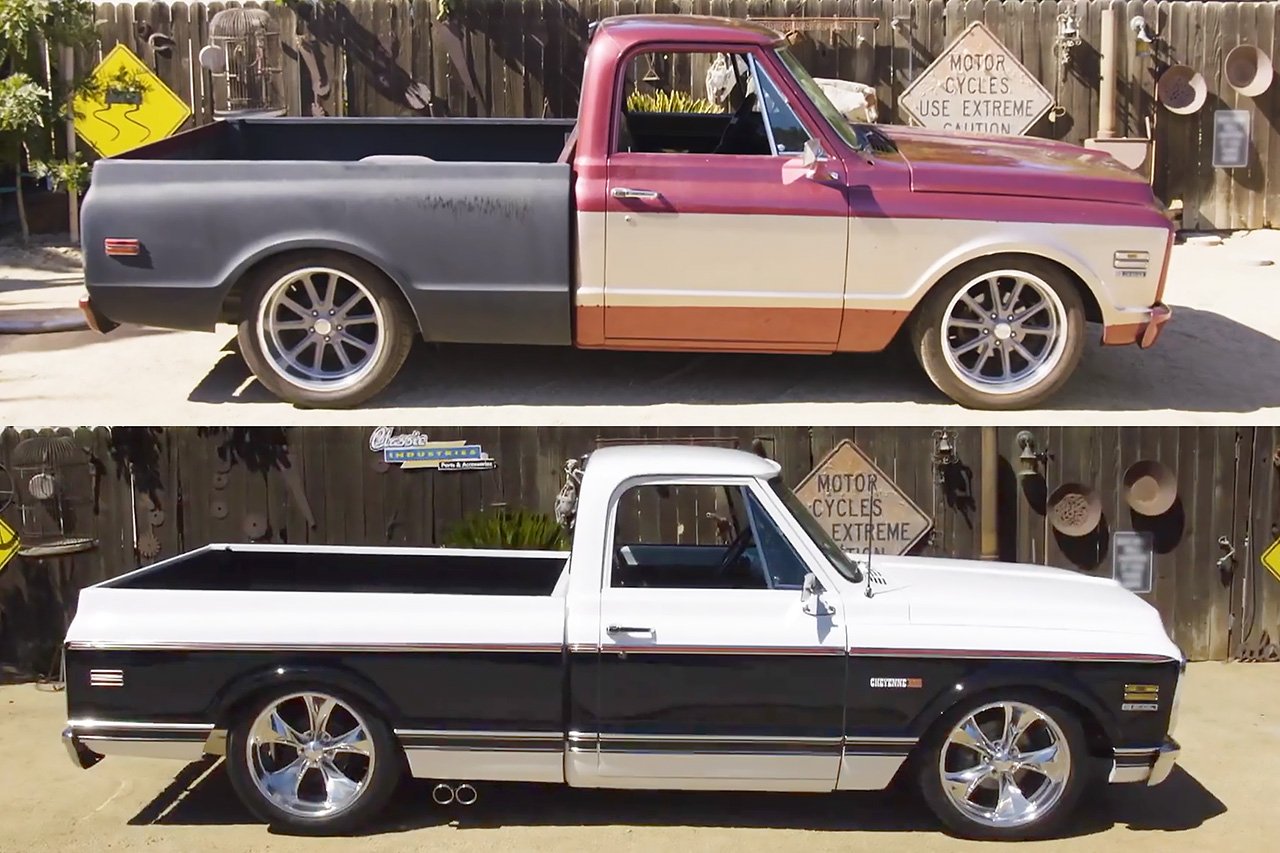 The end result of this build was dramatic, to say the least. Mike Laker, the owner, called it "the nicest truck I've ever seen." Steve Pazmany of Fully Torqued explained, "There was not an expense spared on this truck. Classic Industries gave us every trim piece and component you could even imagine to bring it back to life — to make it look a little bit like stock, but better."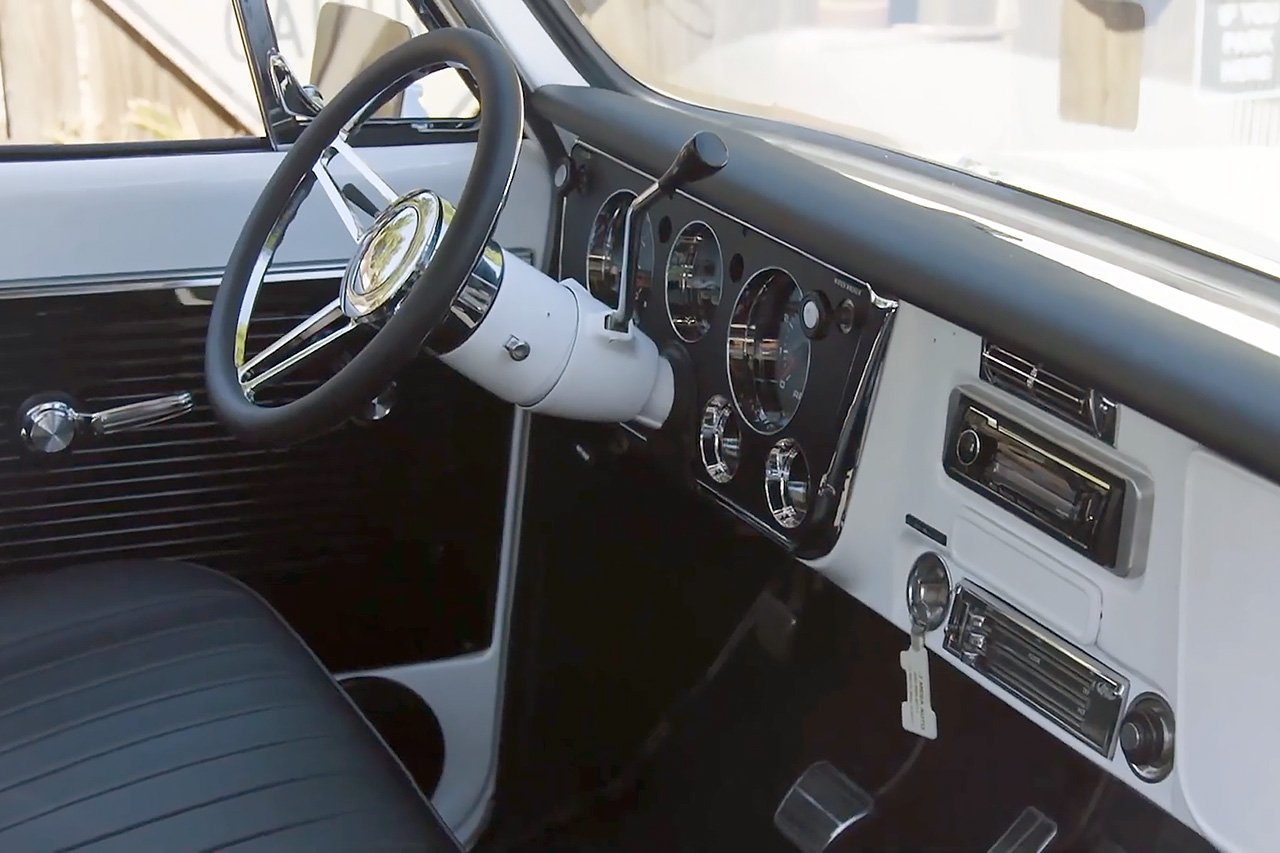 A matching black and white interior with new carpet, vinyl seats, dash pad, and billet steering wheel matches the sleek exterior. And of course, the new LS motor ensures it has the horsepower to back up its aggressive stance.
Watch the "Fully Torqued" Episode
You can check out a 3-minute recap of the video above on our YouTube channel, or if you have a cable TV package that includes History, you can watch the entire episode online. We're glad we had the opportunity to work with Fully Torqued and the legendary Chip Foose, and we hope you enjoy the results as much as we did.
Looking for Parts for Your Project Truck?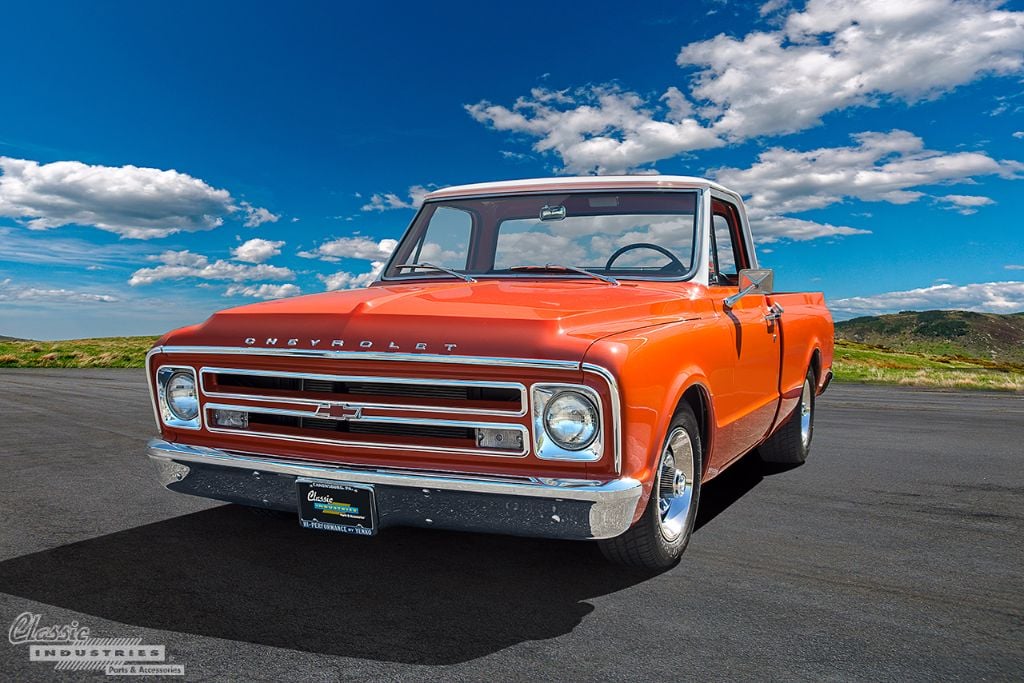 If you own a Chevy C10 or other classic Chevrolet or GMC pickup truck, Classic Industries can help you find the parts you need to restore or restomod it. We carry everything from complete cabs and crate motors to lighting and trim. Click the button below to get a free full-color Chevy/GMC truck parts catalog.