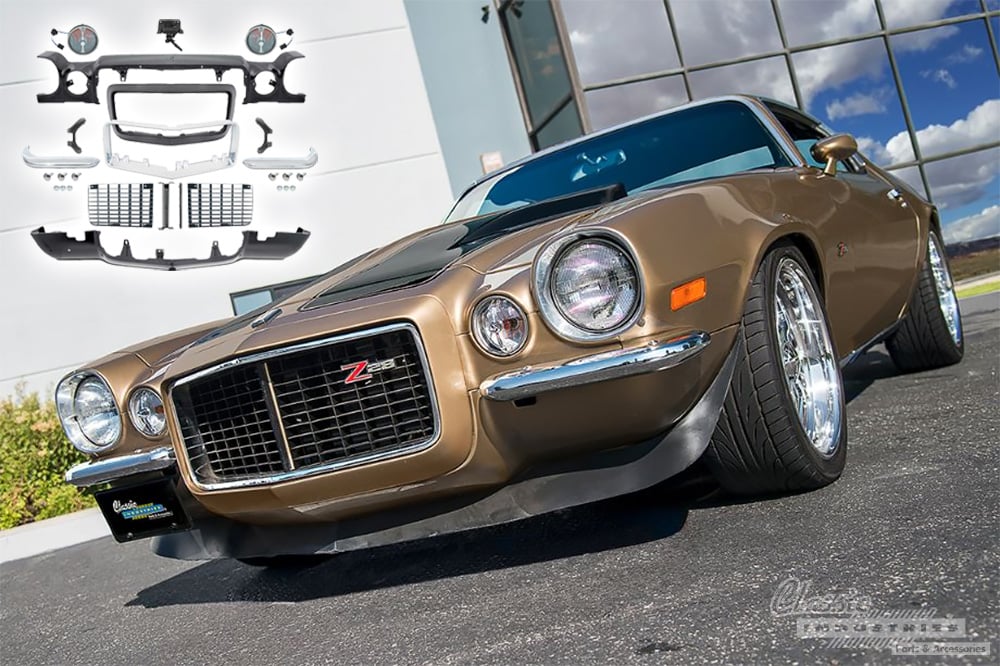 The second-gen 1970-1981 Camaro has become an extremely popular car among enthusiasts and restorers, and it's not hard to see why. It offers timeless styling, good value, and excellent performance potential thanks to a huge selection of aftermarket go-fast parts. Later "big bumper" models tend to be more affordable, but many potential buyers prefer the styling of the early "split bumper" Camaro RS. Thankfully, it's possible to convert a 1981 Camaro to the classic 1970-73 front end. In this article, we'll show you how to perform a DIY Camaro front end swap.
Camaro Front End Swap Video from Gearz
Stacey David at Gearz recently purchased a 1981 Camaro Z28 for only $2,500. In his own words, it was old and worn-out, but that's no problem — it made for a perfect fixer-upper project car. The first task on the checklist was to convert the Camaro front end to resemble an earlier 1970-73 RS "split bumper" car. Although it requires quite a few replacement parts, the good news is that most of them (or all of them, depending on your chosen method) bolt right on using original hardware.
Check out the video from our YouTube channel above, or keep reading for an overview and detailed parts list.
Starting with the 1970-73 RS Conversion Kit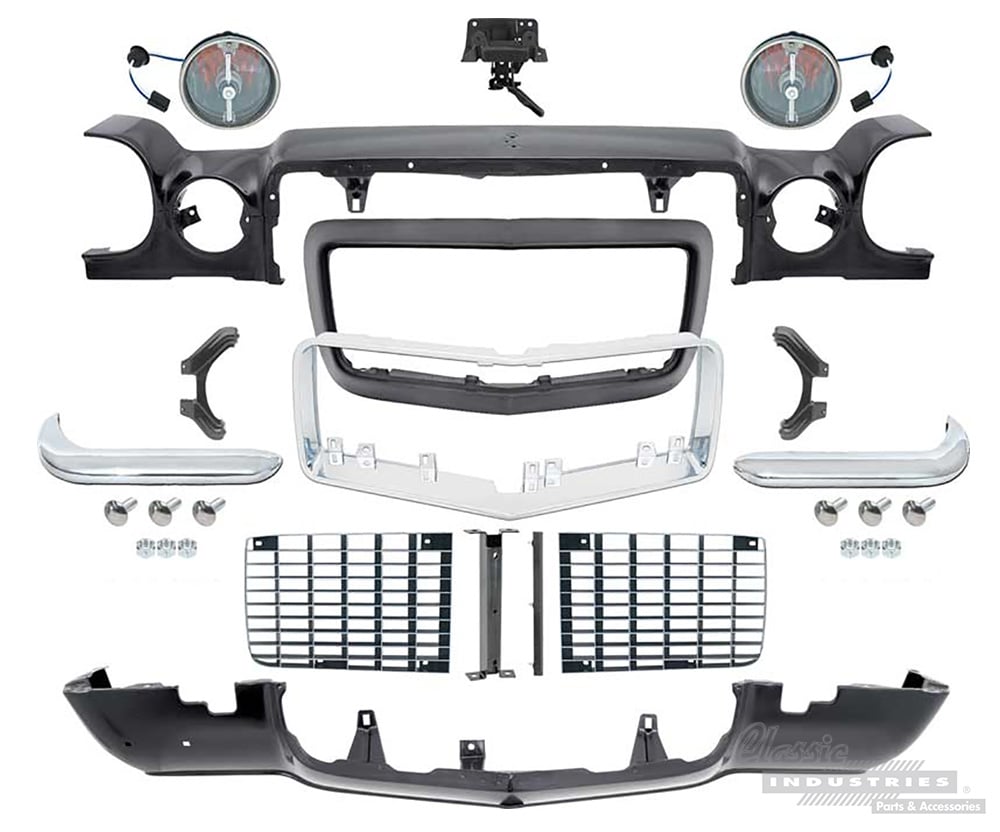 In the video, Stacey explains that he picked up an 1970-73 RS Conversion Kit from Classic Industries, which includes many of the front end components needed for this task:
1970-1973 RS Front Grill Assembly (RH and LH)
1970-1973 RS Chrome Grill Surround
1970-1973 RS Center grill divider
1970-1973 RS Grill divider bracket
1970-1973 RS Urethane Nose Bumper brackets
1970-1973 Bumper bolts
1970-1973 RS Park lamp assemblies
1970-1973 RS Valance panel
1970-1973 Hood latch
1970-1973 RS Header panel
This kit is a great start, but it's only directly compatible with standard (i.e. non-RS) cars from the same model year range. Since this is a 1981 car, some additional parts will be needed.
Matching the 1970-73 Nose to a 1981 Camaro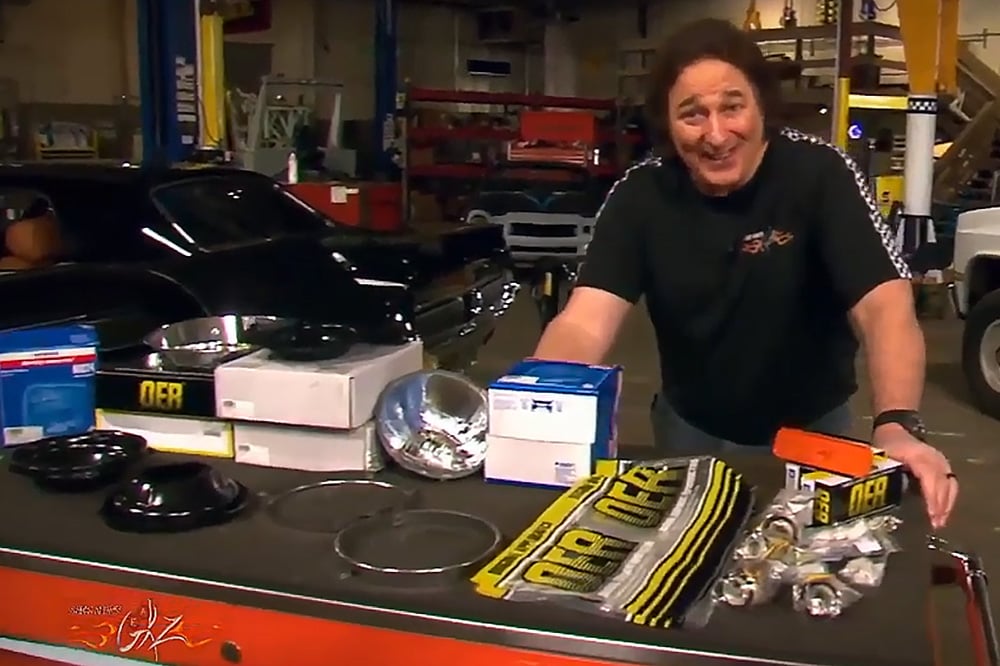 As Stacey reiterates, the 1970-73 nose will not match the fenders on a later second-gen Camaro, so you'll need a new set of 1970-73 Camaro front fenders (left hand and right hand). Luckily, these bolt right onto the car using the original hardware. There are a handful of other parts you'll need to complete the conversion — refer to the full list at the end of this article.

There's one common question related to the swap: is it necessary to replace the radiator core support? Stacey explains that it's not strictly necessary, but sticking with the original later-model core support will require some cutting and drilling. Therefore, he recommends purchasing a new 1970-73 Camaro radiator support and swapping it out, since it bolts right on without any modification.
The Finishing Touches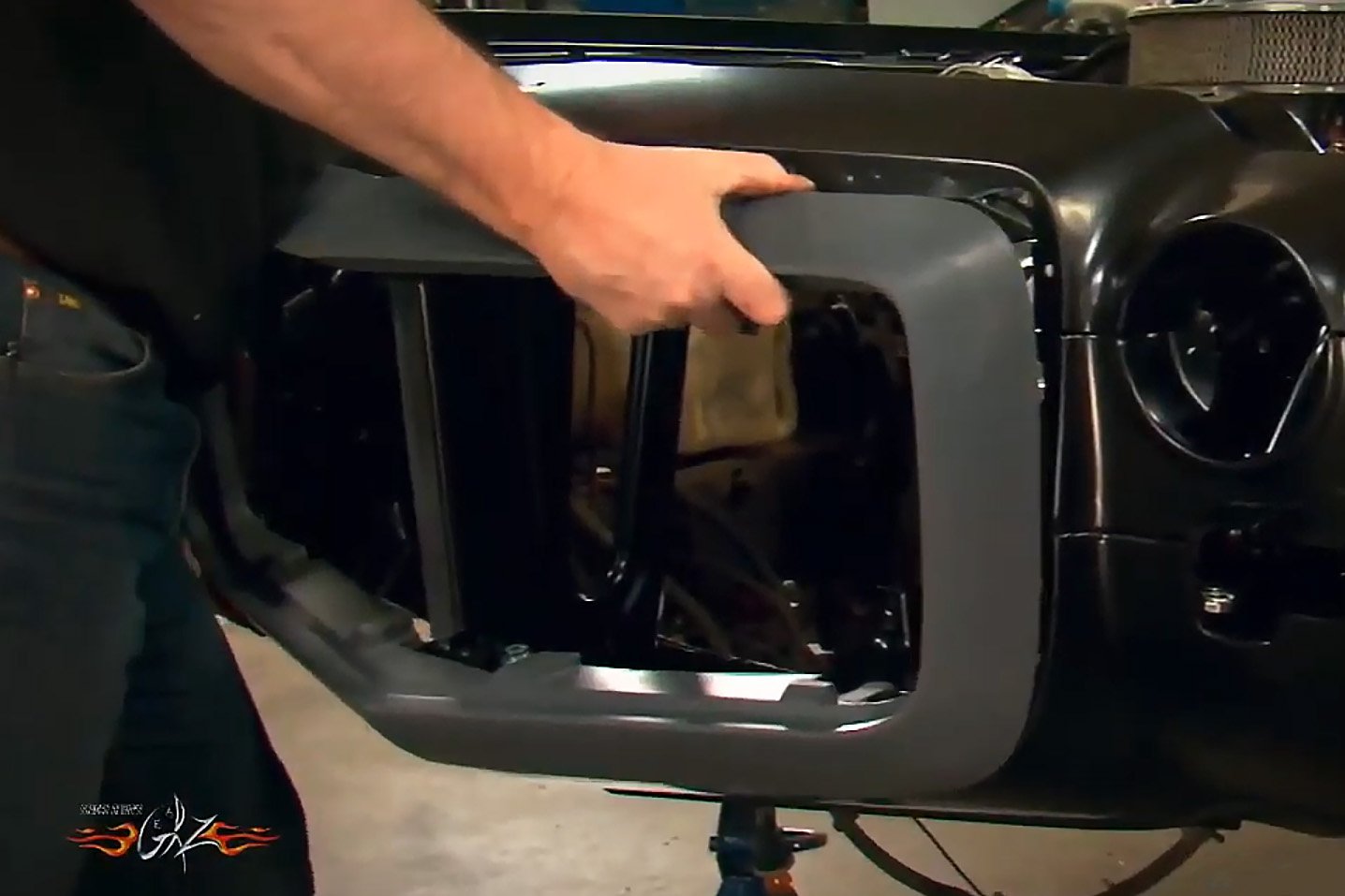 With the fenders, header panel, and valance panel installed, it's time to add the remaining components, including the urethane nose, chrome grill surround, and grill inserts. The turn signals, headlamps, trim rings, marker lights, and split bumpers finish off the front end conversion.
This Camaro front end swap took some time and money to complete, but the result is well worth it for owners who prefer the earlier RS look. If your late-second-gen Camaro already needs new fenders, bumper, lighting, or other front end repairs, it might be a good time for a conversion.
DIY Camaro Front End Swap Parts List
We'll leave you with a list of every part featured in this Camaro front end swap, along with the quantity you'll need to order. Click on the part to view the relevant product page.
If you're looking for any other parts for your Camaro, or you'd simply prefer to browse our selection offline, click the button below to get a free full-color Camaro restoration parts catalog.