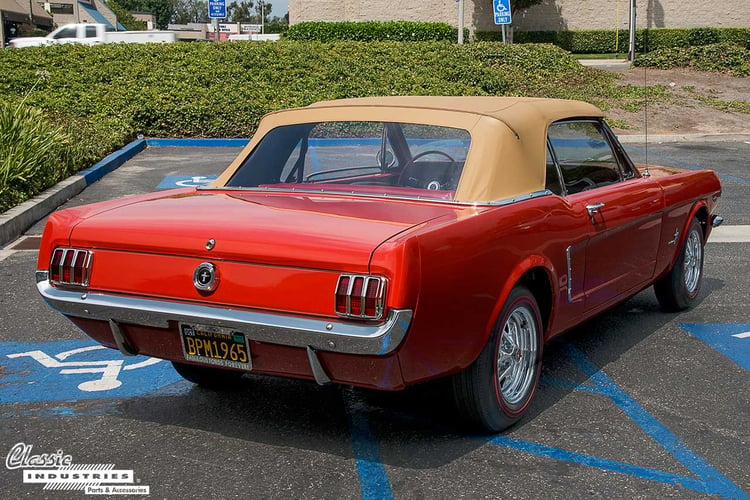 We always love to hear the stories behind our customers' restored classic cars. No two are the same, and many are closely tied to fond memories from childhood. For Boynton Morris, of Buena Park, California, the Ford Mustang was a car he admired since he was young. Over the following decades, as he restored several other classic cars, the Mustang was always in the back of his mind. One day, an acquaintance decided to sell his '65 Mustang convertible project car, and Boynton knew the time had finally come to buy it.
In the feature video below, Boynton explains how he restored the car and the challenges he faced along the way. Many of the parts he used to restore the car came from the California Mustang catalog, which is now known as the Classic Industries Mustang catalog.
"It was complete, but it was a project," Boynton recalled. After 8 months of research and planning out a list of parts he needed, the restoration process began. The car still has its original engine, transmission, and even the rally wheels, which were disassembled and re-chromed. For parts that were missing or damaged, he simply ordered original-style restoration parts from California Mustang (now Classic Industries).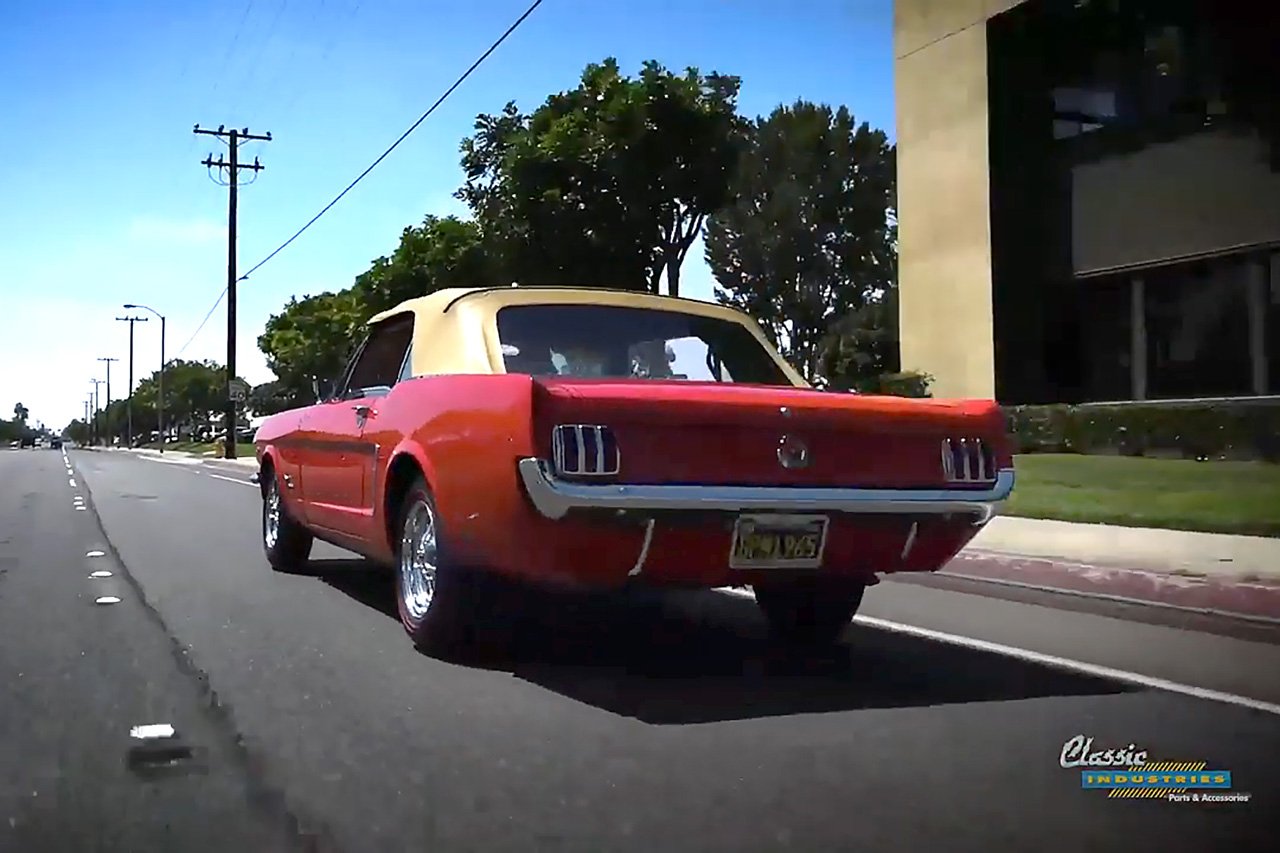 Boynton says he painstakingly catalogued and organized everything, with more than 100 baggies of small parts and many photos. This helped him keep track of the items he had and where they were stored, as well as the items he needed to order. That's a great tip for other restorers, since it's always frustrating to end up scratching your head and wondering where you misplaced an important part months after you removed it.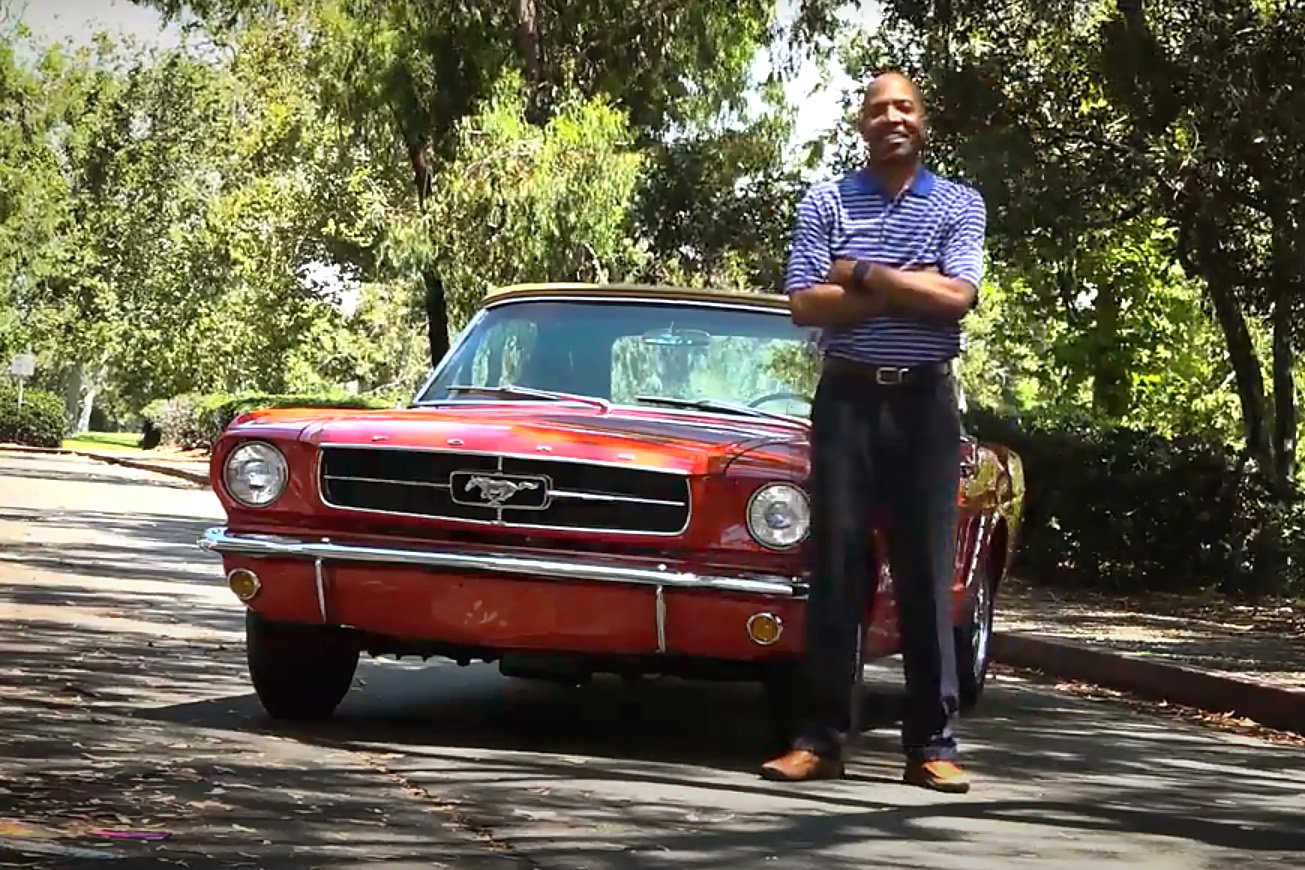 In the end, Boynton is glad he took the time to revitalize this '65 Mustang. "I didn't restore it to sell it... I'm looking forward to going to different car shows with my wife and enjoying it with her."
If you have a Ford Mustang restoration project of your own, we'd be glad to help you find the parts you need to accomplish your goal. Browse through the Mustang parts on our web site, or click the button below to get a free full-color Classic Industries Mustang parts catalog.