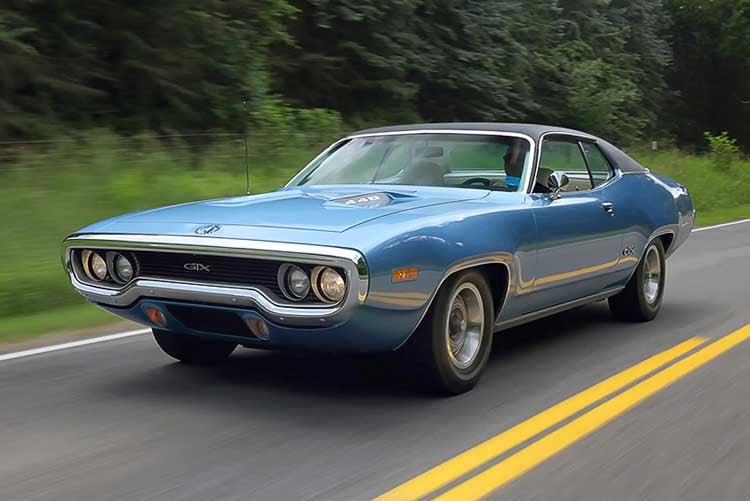 When you think of a Mopar muscle car, what comes to mind? Many of us envision a top-of-the-line Hemi-powered Charger, Challenger, or 'Cuda — all excellent cars, but their widespread popularity has made them increasingly costly and tricky to find in good condition. This has drawn attention to some of the less prominent Mopar muscle cars, like this restored 1971 Plymouth GTX. "For some, the styling cues weren't that attractive back in the day, but right now in 2023, these are some of the most popular Mopars that you can actually buy," explains Hemmings' video host Mike Musto.
'71 GTX on Hemmings "Tested Muscle" Series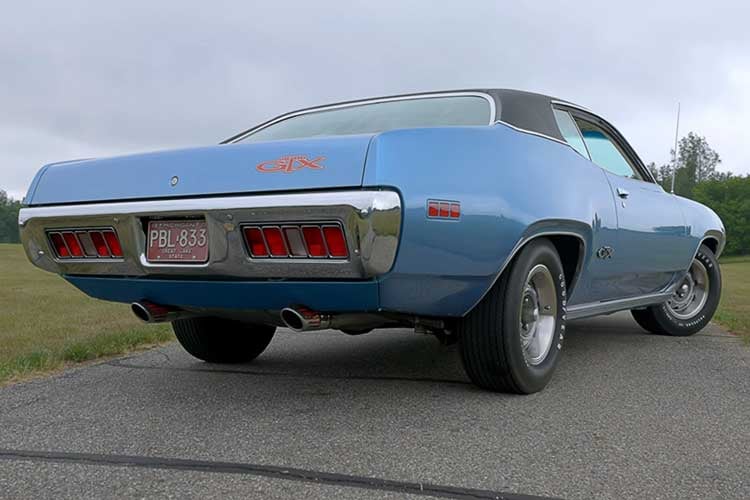 In the latest episode of Hemmings' Tested Muscle video series, host Mike Musto shares his retrospective review of an absolutely beautiful 1971 GTX owned by Gary Lesky of Michigan. This car features a B3 Blue exterior, black vinyl top, and all the correct exterior trim, including the iconic quad headlamps, black grille, and rear bumper with enclosed tail lamps.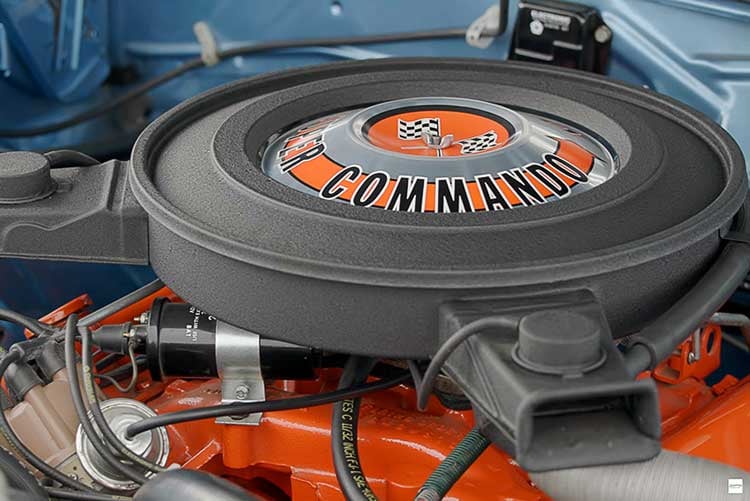 This car was lightly-optioned with four-wheel drum brakes, but it did have an excellent powertrain: a 440ci V8, 727 transmission, and 3.23 rear end. "The 440, in my opinion, is one of the greatest engines ever made. Dodge, Plymouth, Chrysler — they put these suckers in everything. They had loads and loads of torque." The durable, fast-shifting three-speed transmission and well-rounded gear ratio pair nicely to make this a performer on the open highway and city streets.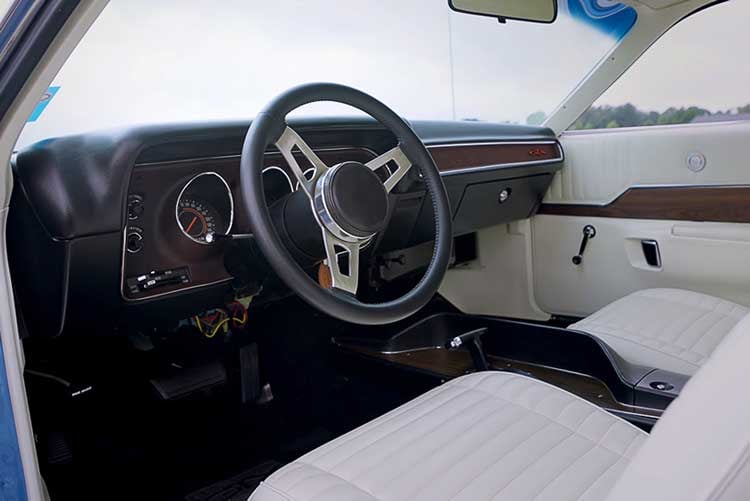 This car's interior is also lightly-optioned. It doesn't even have a tach, which came with the rallye gauge package, but it does have power steering. Otherwise, there's only an AM radio, basic vent/heater controls, and crank windows. Its white vinyl upholstery looks elegant against the blue exterior and black dash.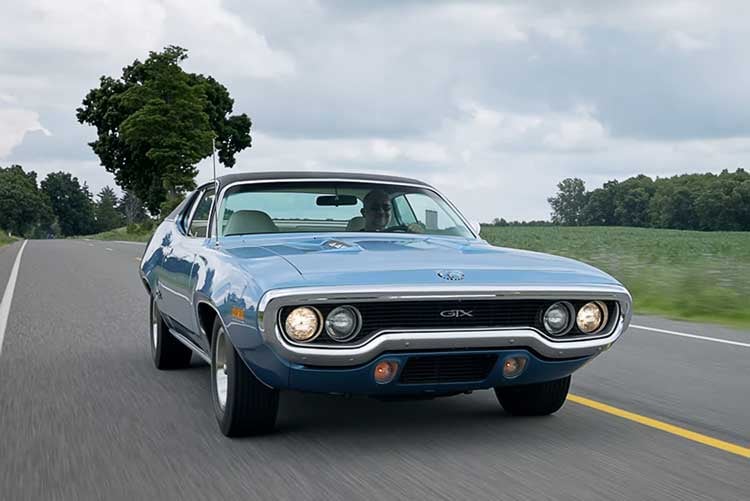 Musto thoroughly enjoyed his time behind the wheel of this '71 GTX. "I love it. It's one of the best period-correct, not-over-restored muscle cars that I've driven. I wouldn't hesitate to drive it across the country." And that potent 440 puts a smile on his face every time he hits the go pedal.
Check out the full video from Hemmings below to hear more about this classic Mopar muscle car:
Looking for Plymouth GTX Parts?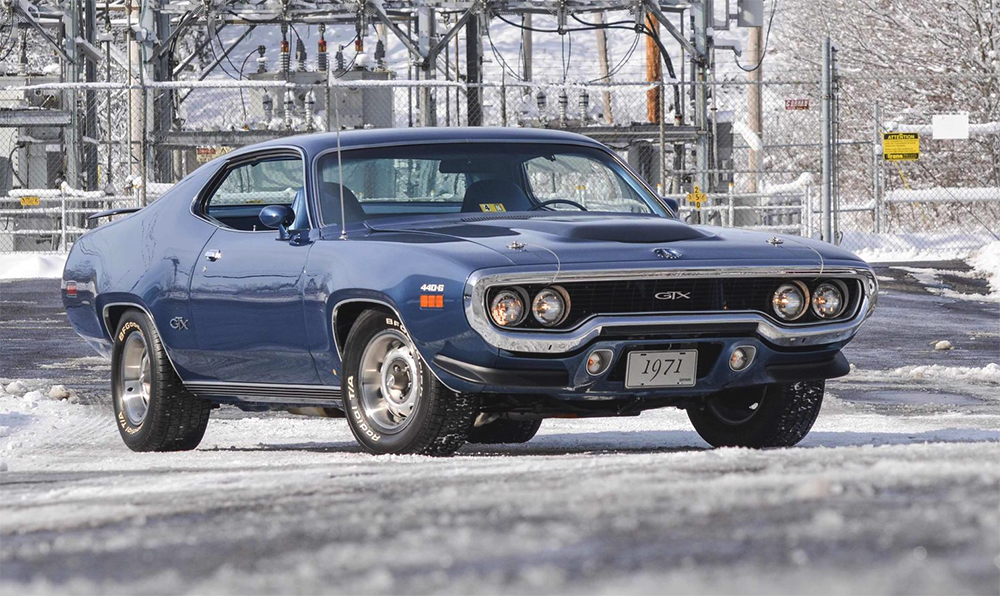 Classic Industries offers thousands of original-style restoration parts for a variety of classic Mopar cars, from the Charger and Challenger to the Road Runner and GTX. Click here to browse parts online or click the button below to get a free full-color Mopar restoration parts catalog.