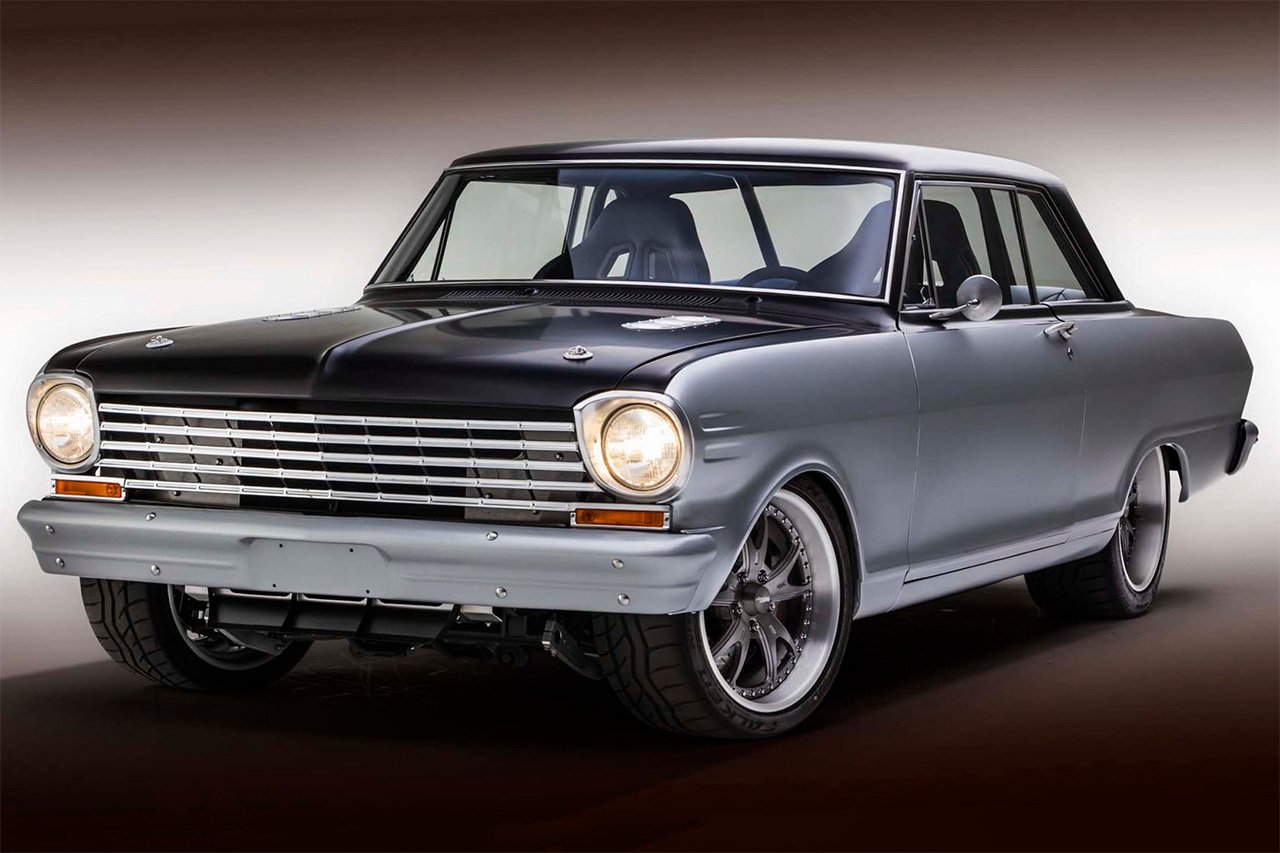 Several Classic Industries products recently appeared in the February 2022 issue of All Chevy Performance magazine, when the owner of this 1963 Chevy II set out to replace its side window glass. The article explains, "Although it's impossible to tell now, Scudellari started out with a car that was rough. In fact, it was so rough he got it for free." As you can see from these photos, it has been fully restored inside and out, thanks to a selection of quality parts and lots of diligent labor.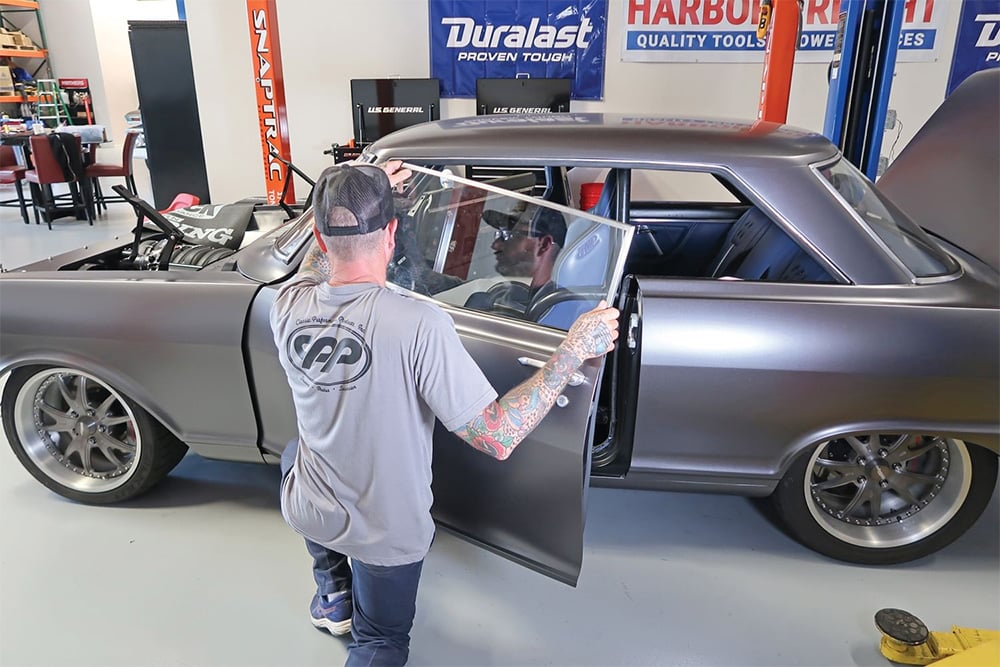 The photos seen in this article are provided courtesy of All Chevy Performance.
Jason Scudellari, pictured above, picked up a 6-piece clear side glass set from Classic Industries to replace the unusable original glass. This glass set includes right and left-side vent window glass, door glass, and quarter window glass.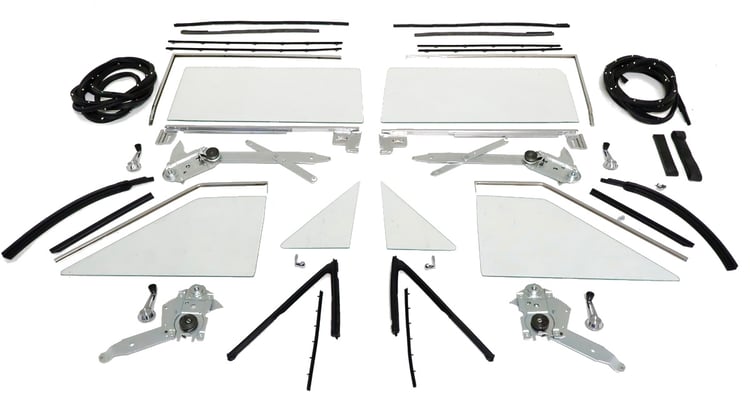 Above: The article shows how to install each of these Chevy II parts, including glass, window regulators, and weatherstrip.
While he was at it, Scudellari took on a few other tasks. The worn-out window regulators were replaced with new OER door window regulators and quarter window regulators, ensuring each of these windows could be cranked up and down smoothly and held securely in place. The door latches were also replaced with original-style reproduction OER door latches from Classic Industries.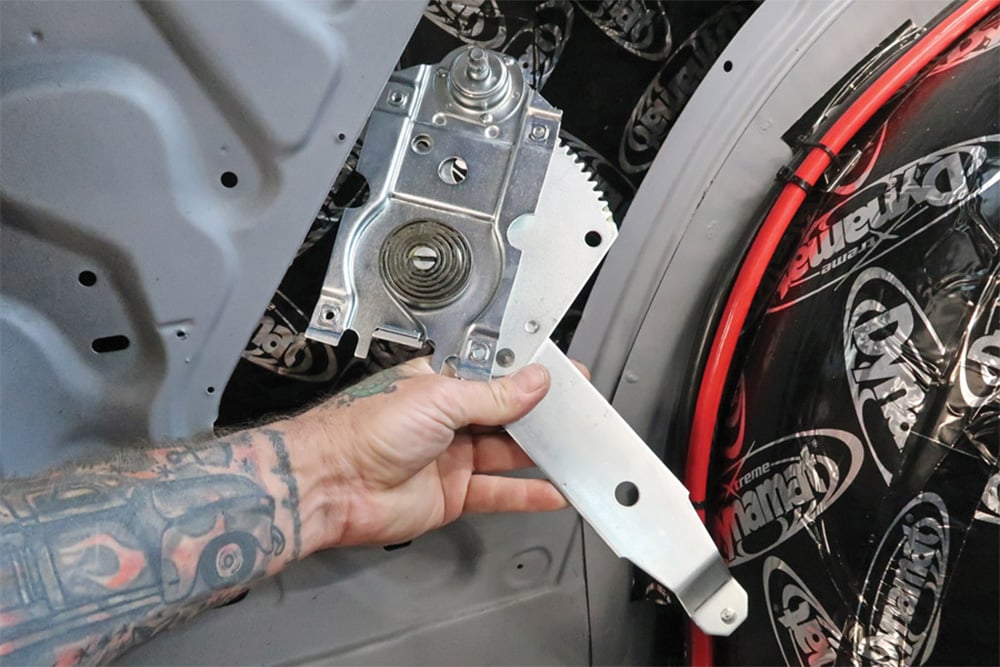 Above: Scudellari slides an OER quarter window regulator into place.
The project was finished off with new door weatherstrip, which seals out moisture, dust, and road noise. A pair of Lokar billet window crank handles were also added for a modern touch.
Above: Quality weatherstrip fits the contours of the window frame for a uniform seal.
If you're interested in replacing any or all of these components on your own Chevy II or Nova, we highly recommend reading the full ACP article here. It shows all the key steps in order, and provides some helpful installation tips.
Any Chevy II and Nova owners who are searching for restoration parts can browse our complete selection of parts online, or click the button below to get a free full-color parts catalog. We'd be glad to help you restore your car, just as we helped Jason restore his!