Yes, you're reading that title correctly. Although it may not look like it, this is a 1978 Trans Am. It has been heavily modified with parts from earlier and later model years, as well as a rare convertible top conversion by National Coach Engineering. It also features some custom-molded body panels and black accents on its bright red paint. The result is a truly unique second-gen Pontiac that draws a crowd wherever it goes.
This '78 Trans Am belongs to Paul Scottberg, of Ladera Ranch, California. The first distinctive feature you'll notice is its front end, which was transplanted from a 1973 car. This includes the bumper, grille, lights, and the iconic Shaker hood. The front air dam was molded into the bumper for a seamless look, and a black racing stripe with a red bird was added to the front end as a finishing touch.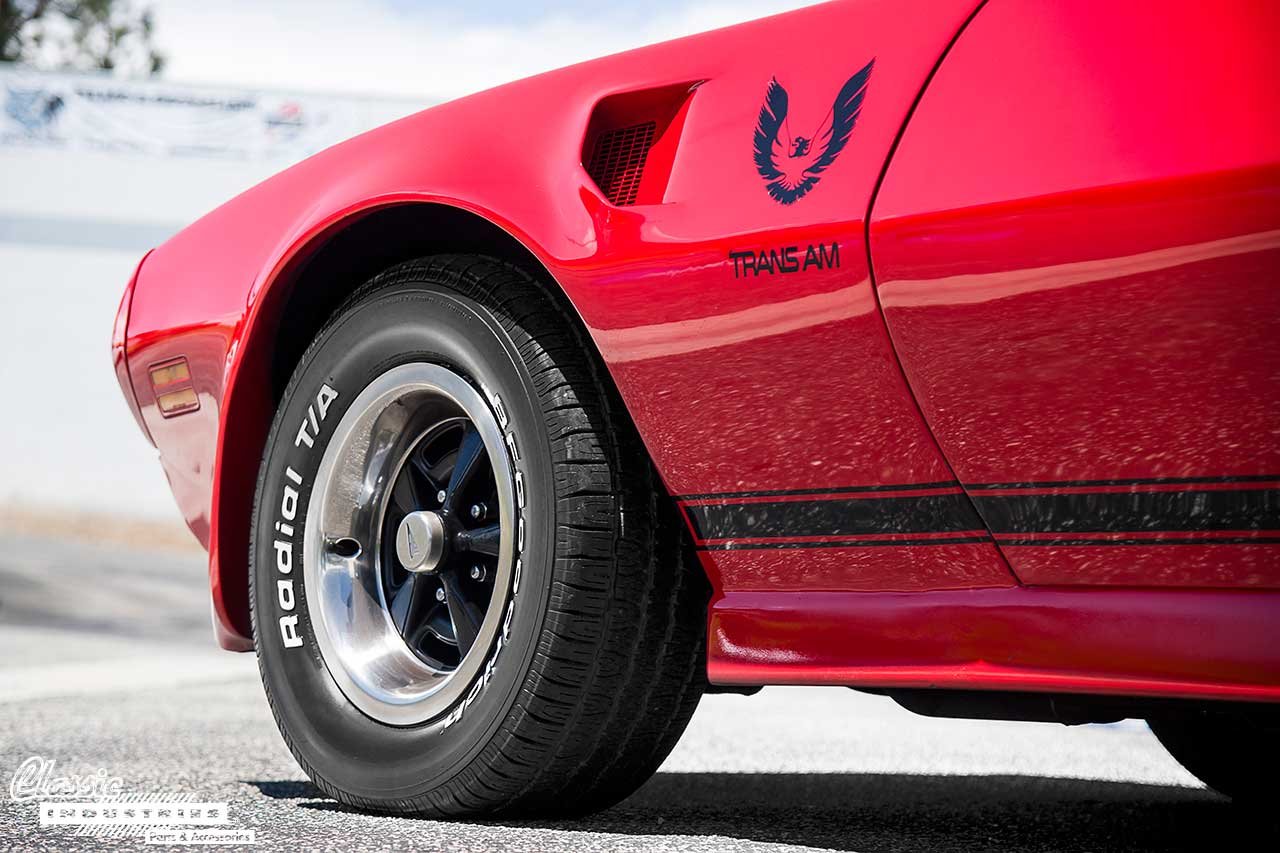 Moving around to the side of the car, you'll see more black stripes extending from the front fenders across the doors to the rear quarter panels.The front fenders also feature molded vents, black bird decals, and black Trans Am decals. The door handles were shaved, and side skirts have been molded into the rocker panels.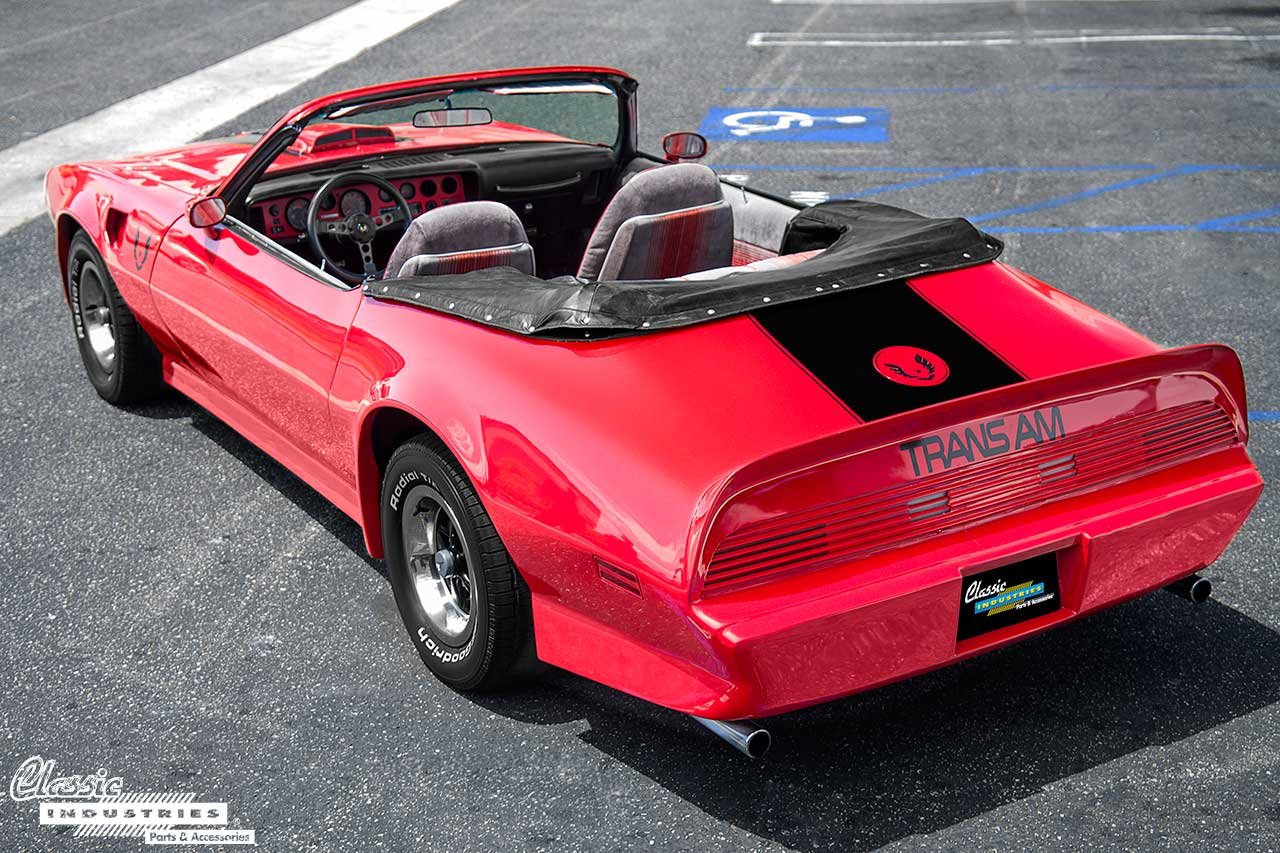 At the rear of this '78 Trans Am, you'll find parts from a 1981 model that have been molded into a single continuous piece. The quarter panels, trunk, spoiler, and bumper are all blended together without seams. In the center of the panel that was once the trunk lid, Paul added a flush-mounted fuel door, surrounded by a black racing stripe.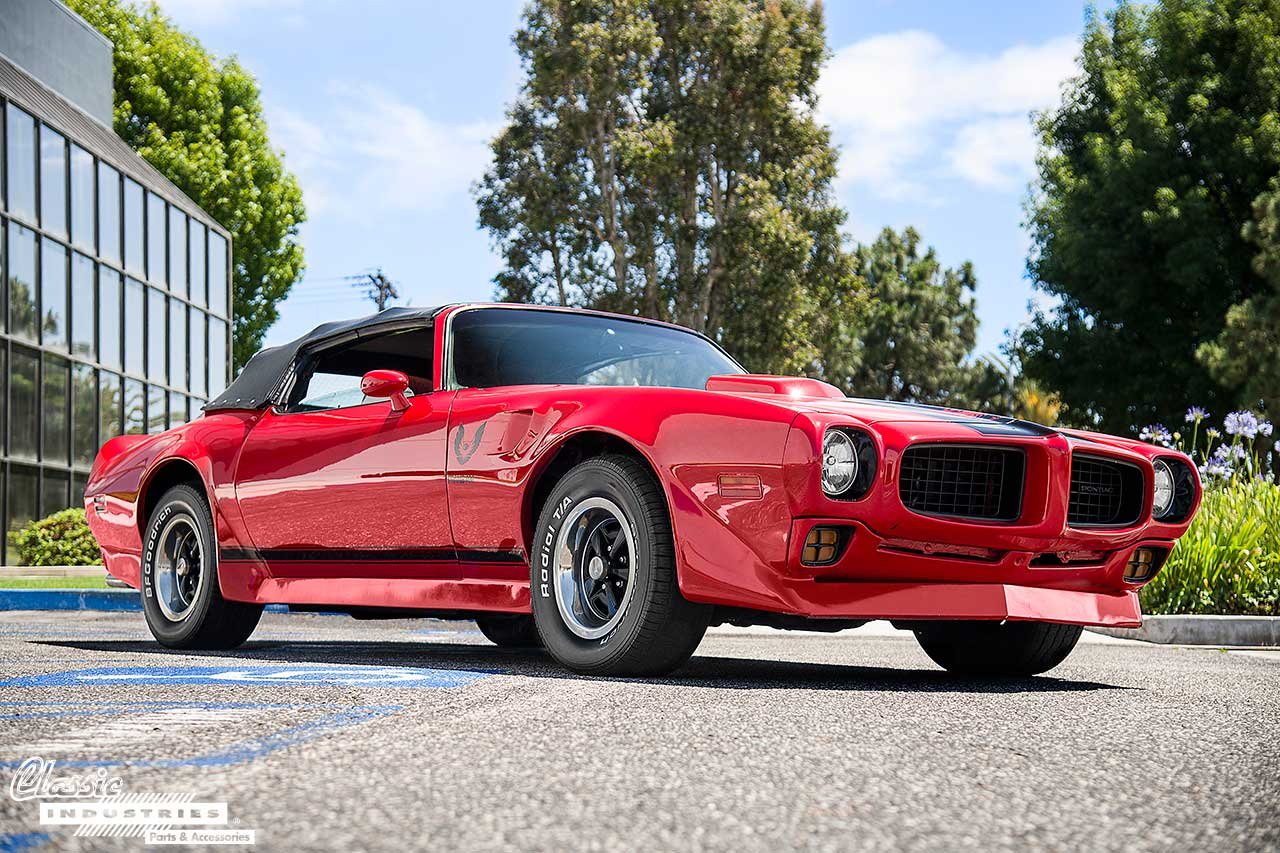 The convertible top is another eye-catching feature for those who know its history. Back in the late '70s, a company called National Coach Engineering (NCE) began converting T-top Trans Ams into convertibles. Only a few hundred were made before the company ceased production as GM introduced the third-gen F-body, and Paul tells us his car is one of these rare NCE vehicles.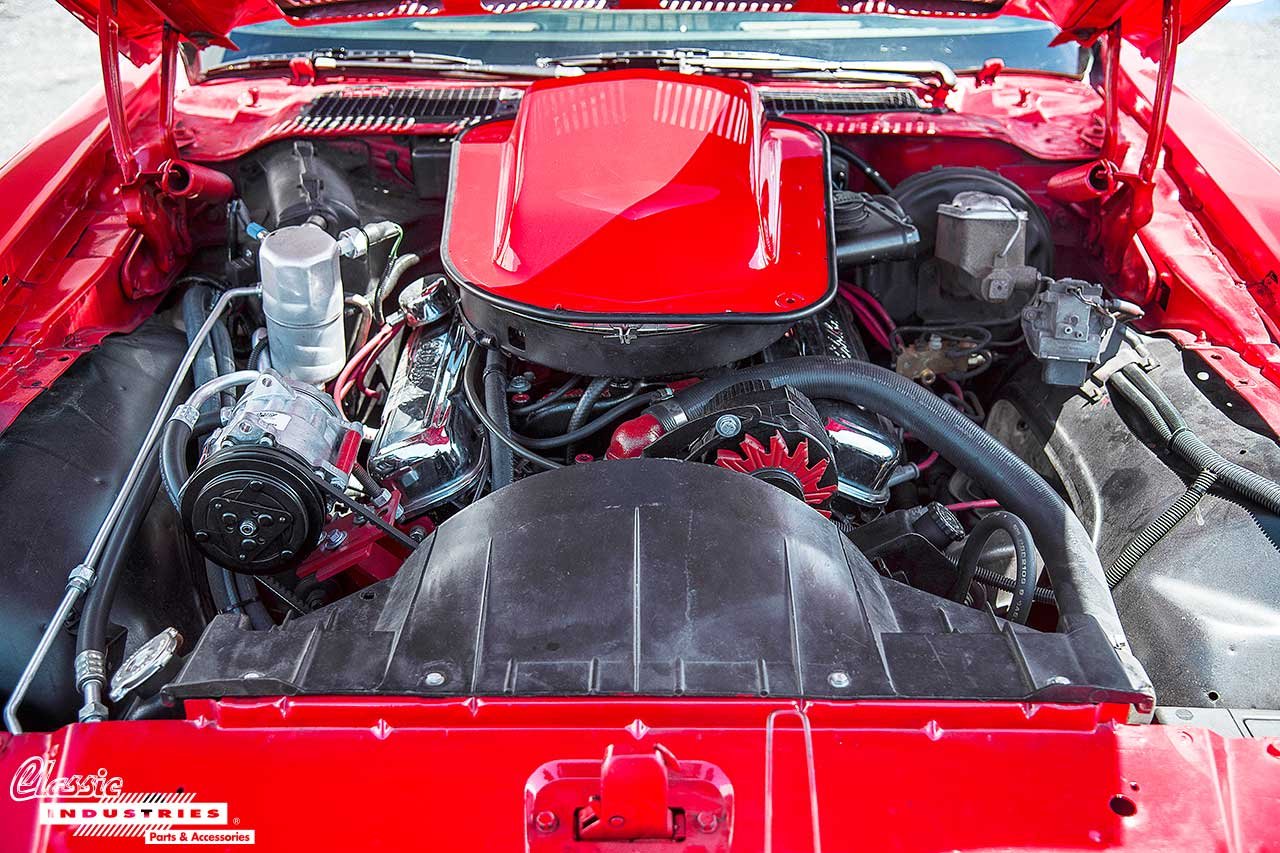 The engine bay contains an upgraded 400ci V8 wearing red accents to match the exterior. The interior of Paul's Trans Am was also modified, with custom gray cloth upholstery and red accents. The door panels were finished in the same material, and black gauge bezels provide contrast against the bright red instrument panel.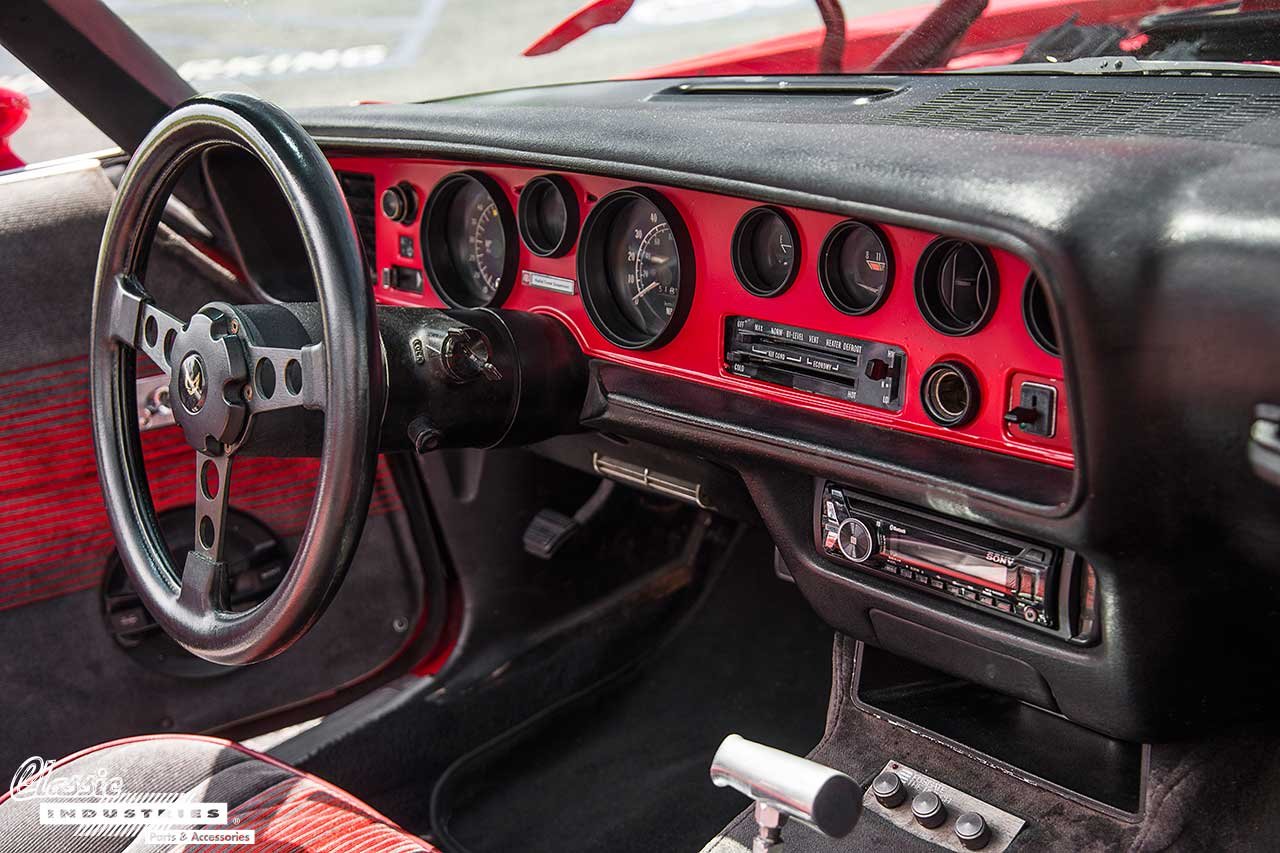 This '78 Trans Am is unlike any other, but it doesn't just sit in a garage under a car cover. Paul says he actually daily-drives it. The weather in California is nice enough that the top can stay down most of the time, but it's fully-functional in case of a sudden rainstorm.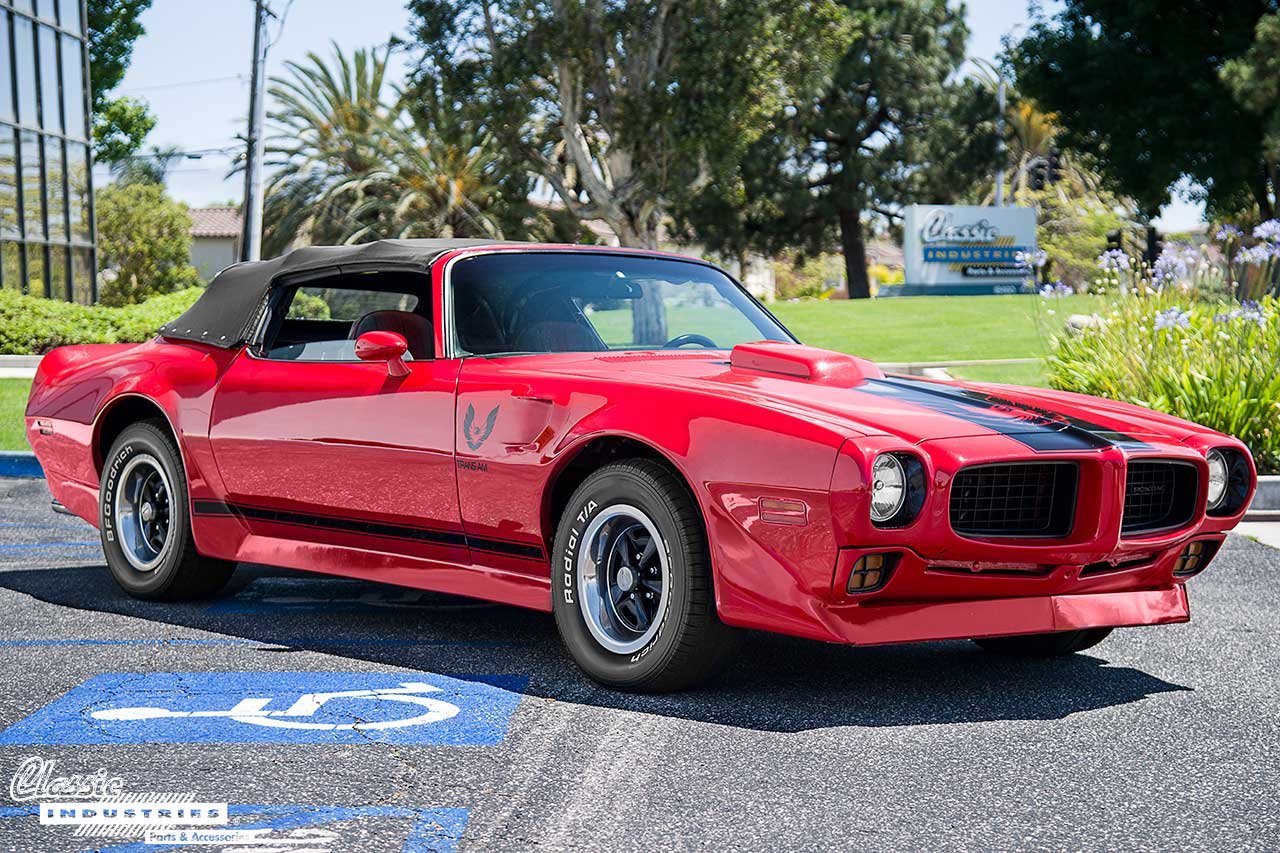 If you own a Pontiac Firebird or Trans Am, no matter the model year (or combination of model years), Classic Industries has the original-style reproduction parts and customization accessories you're looking for. Click the button below to get a free full-color Firebird/Trans Am restoration parts catalog.