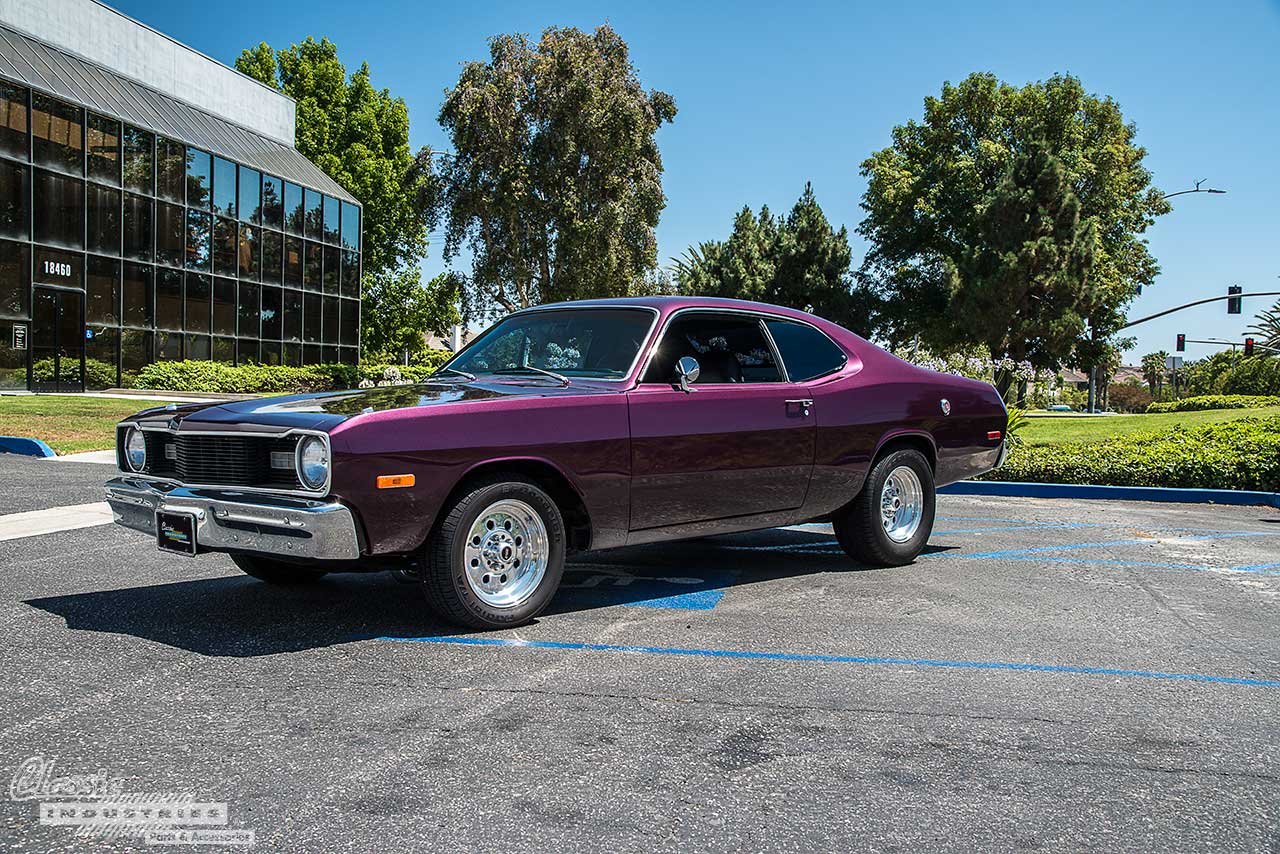 1973 marked a turning point in the history of the automobile. Increasing restrictions on tailpipe emissions had already begun to impact horsepower ratings, and new crash protection safety standards led to increases in the size and weight of vehicles. Then, in October of '73, the OPEC oil embargo would cause fuel prices to skyrocket. Despite these challenges facing the muscle car segment, fun and exciting cars could still be found if you knew where to look.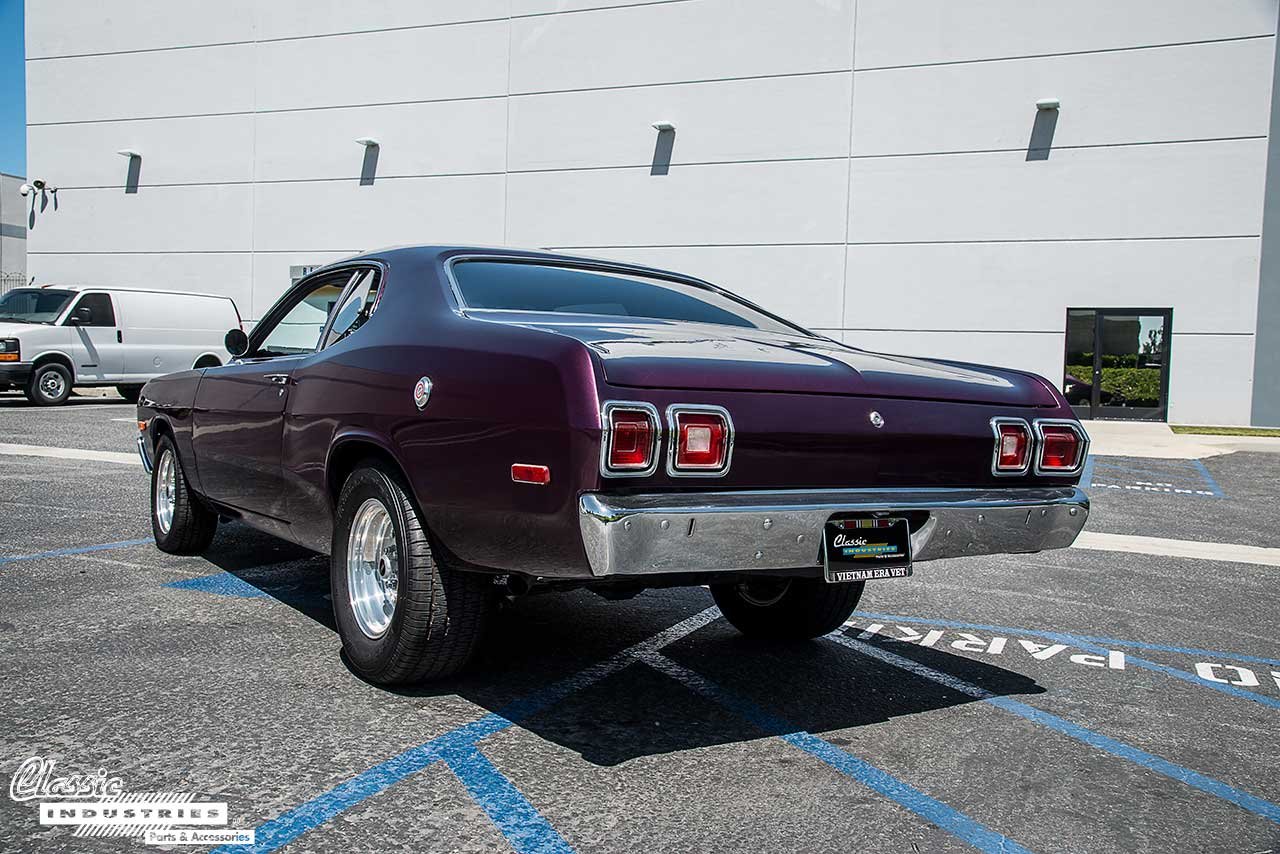 The 1973 Dodge Dart Sport, previously known in '72 as the Dodge Demon, was a high-performance two-door fastback model based on the Mopar A-body platform. It was powered by the 340ci V8 engine, and received some cosmetic upgrades for that model year, including an updated front end design and quad tail lamps with chrome bezels.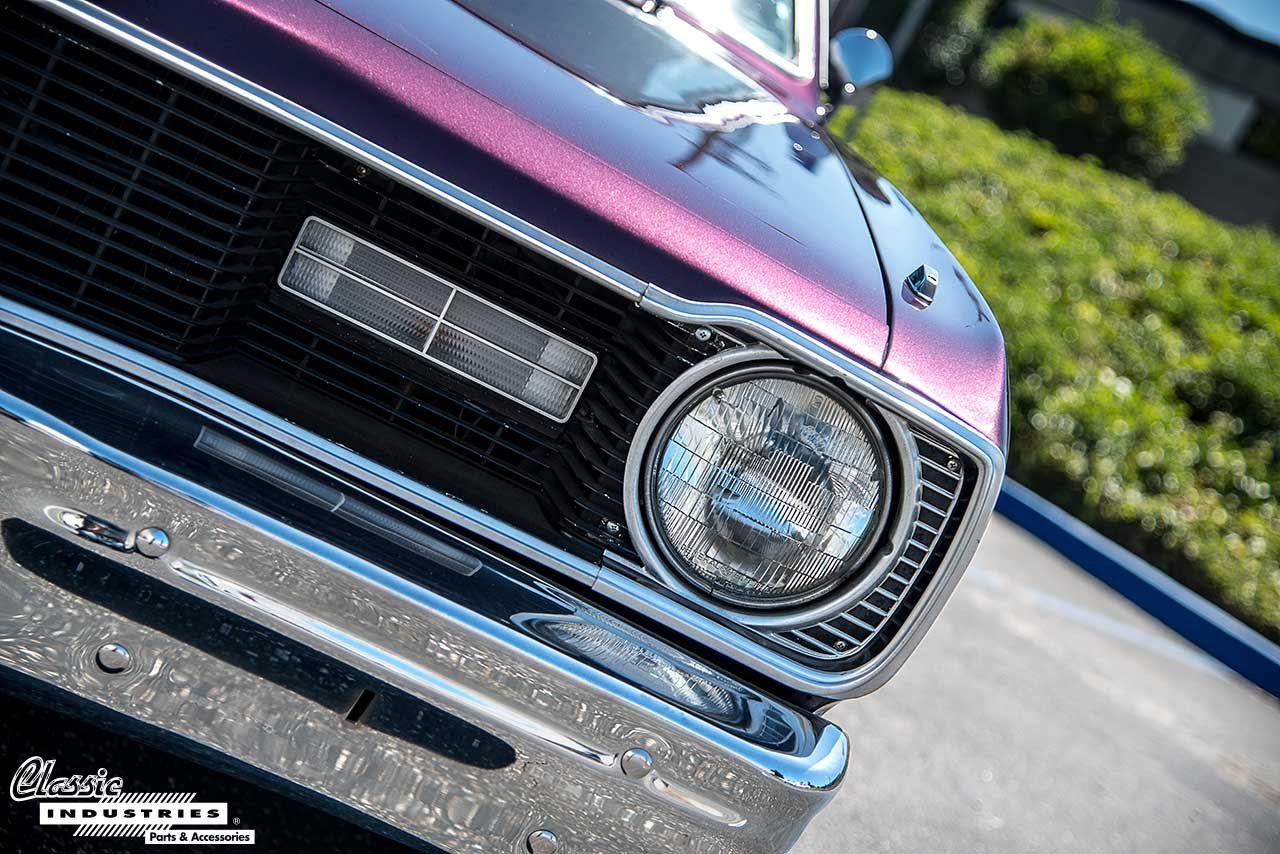 This '73 Dart Sport belongs to Robert Ortiz, of Whittier, California. Robert found the car stashed away in a garage, where it had been parked for 12 years collecting dust and cobwebs. He purchased the Dart and began a complete restoration to bring it back to its original condition.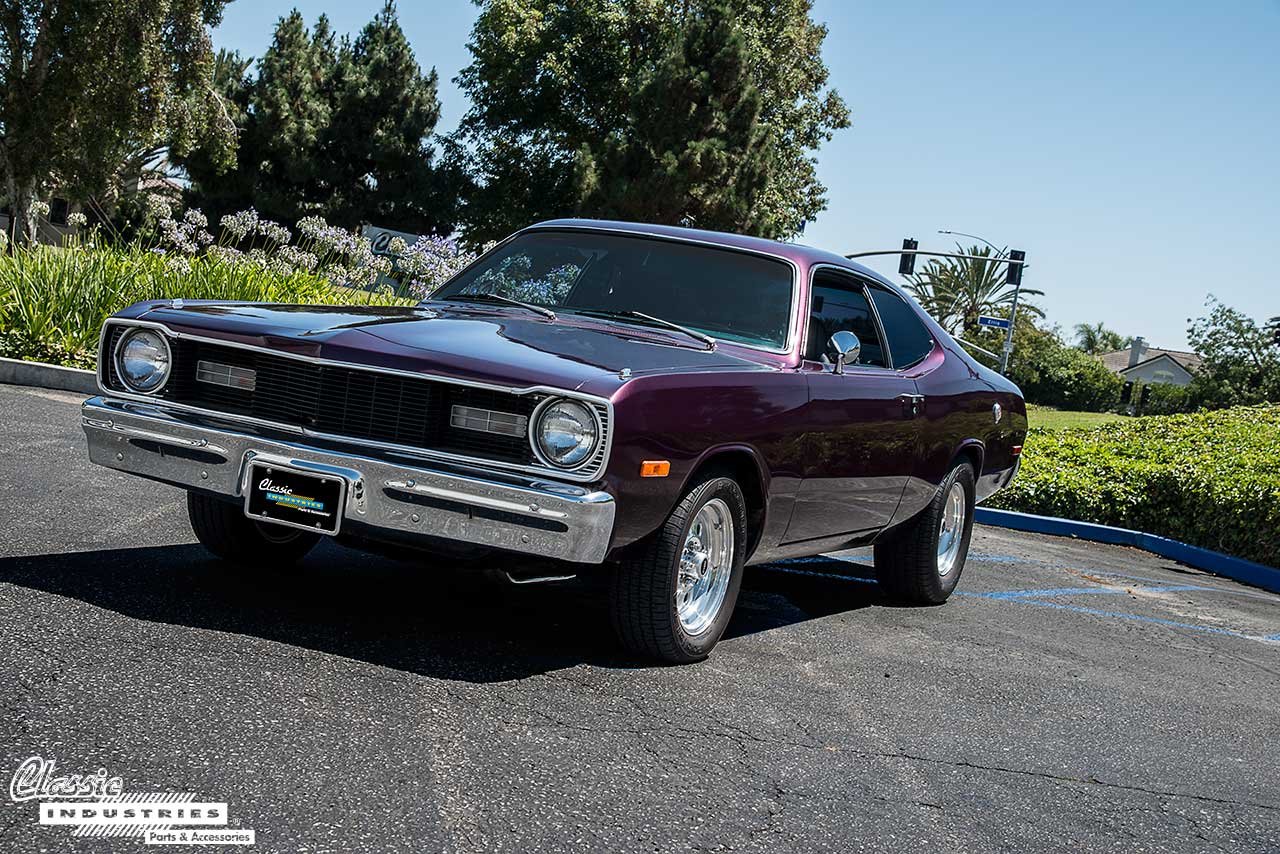 The Dart's sheet metal was repaired, prepped, and painted in a fresh coat of sparkling dark purple metallic. New lighting, bumpers, grille, chrome trim, glass, and weatherstripping were installed. The car rides on aftermarket Weld Racing wheels, which are staggered for wider tires in the rear.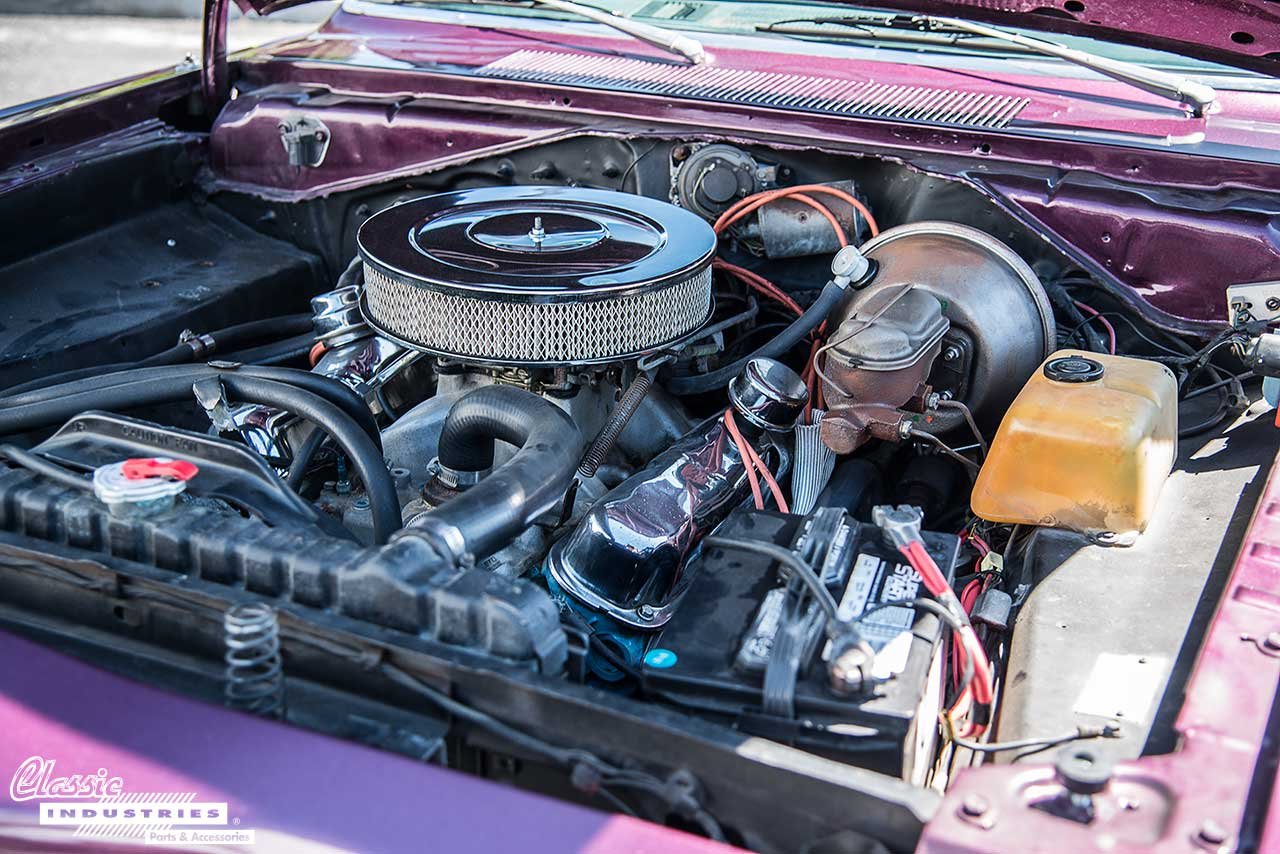 Robert's Dart Sport is still powered by the 340ci V8 and 727 automatic transmission, which have been restored and fitted with a few mild performance upgrades. This car also features a hand-crank-operated sunroof, a rare factory option. With the side windows rolled down, the rear vent windows open, and the sunroof retracted, this makes for a cool and breezy ride all year round in California.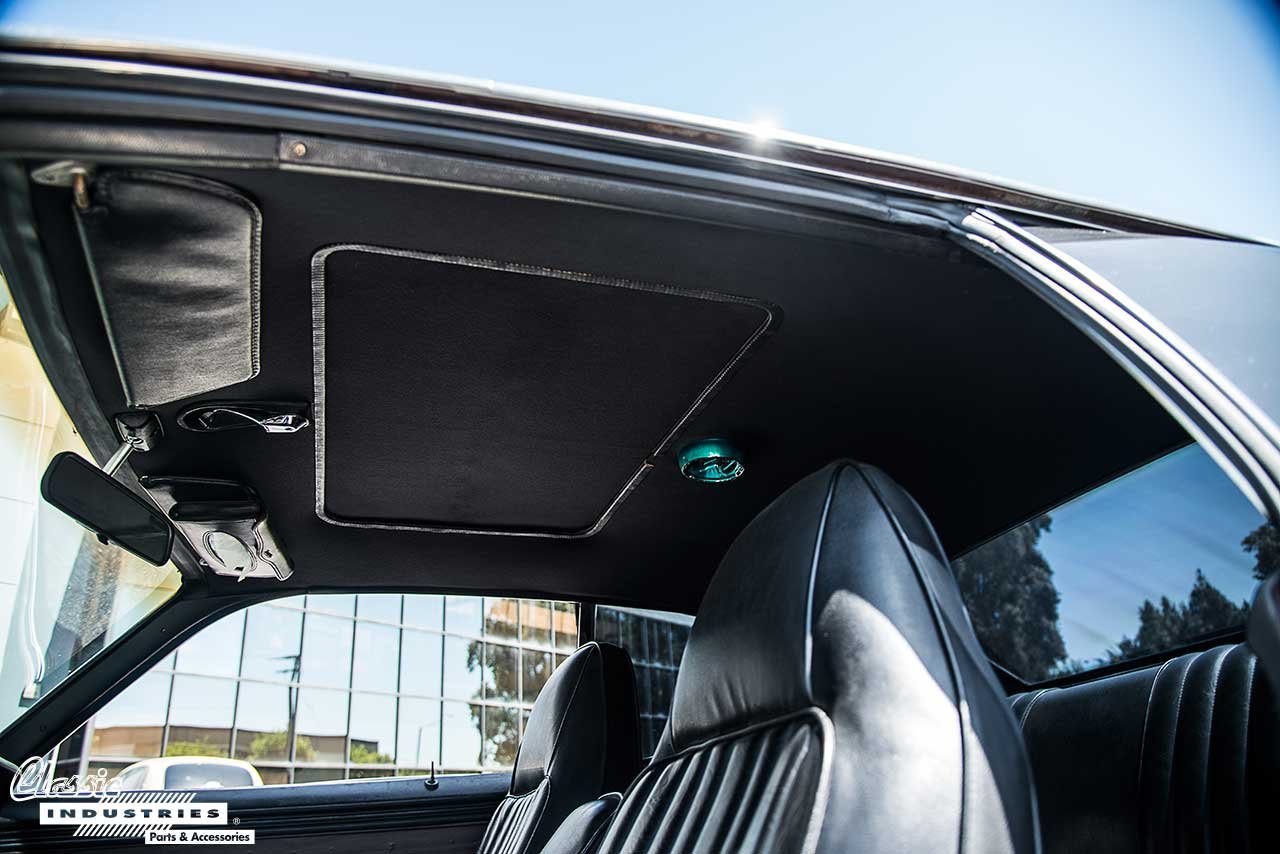 Robert tells us he drives his Dart Sport almost every day, and that he's glad he was able to rescue it from that dusty garage. The restoration process took some time and effort to complete, but the results were well worth it.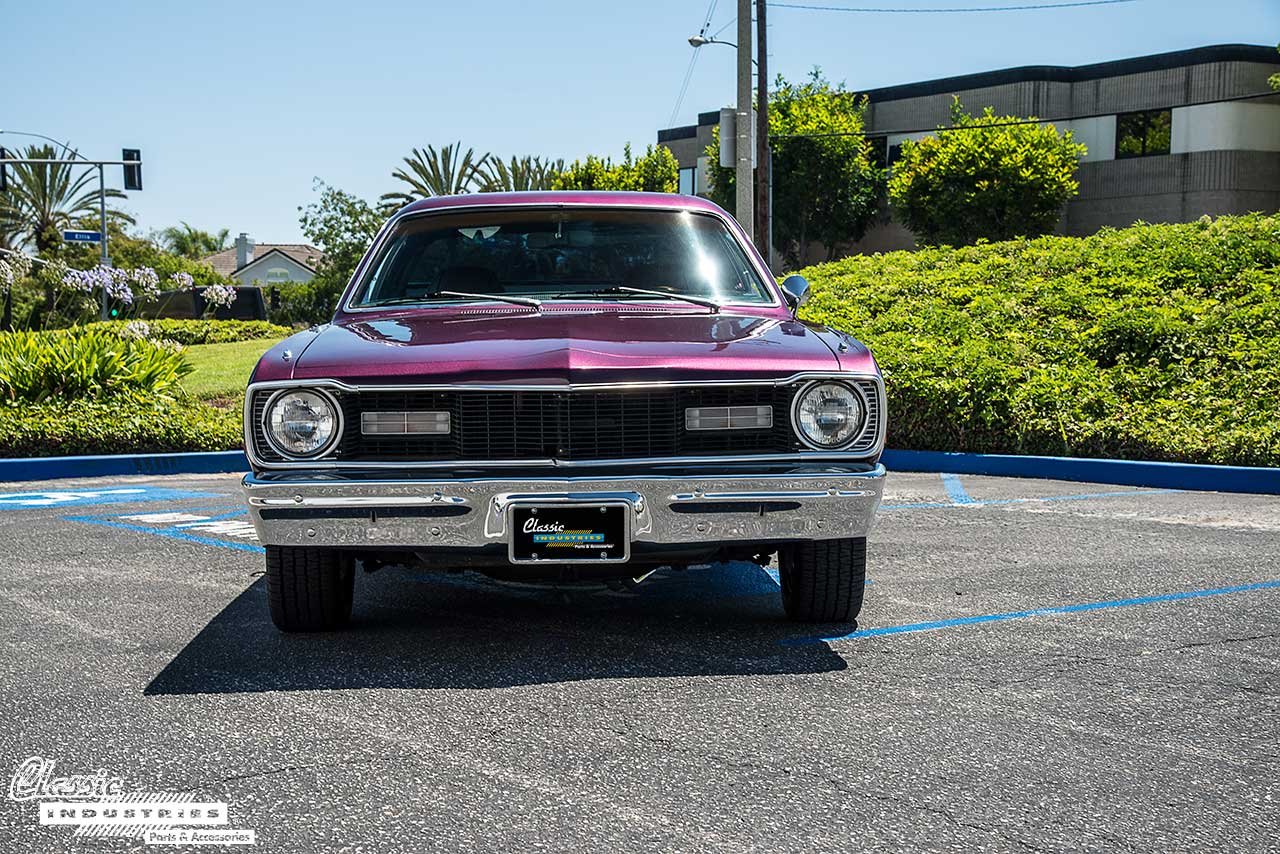 If you have a classic 1961-76 Mopar car, Classic Industries can help you build your dream ride, one part at a time. We offer a wide range of restoration parts for popular A-body, B-body, and E-body models. Click the button below to get your free Mopar restoration parts catalog.