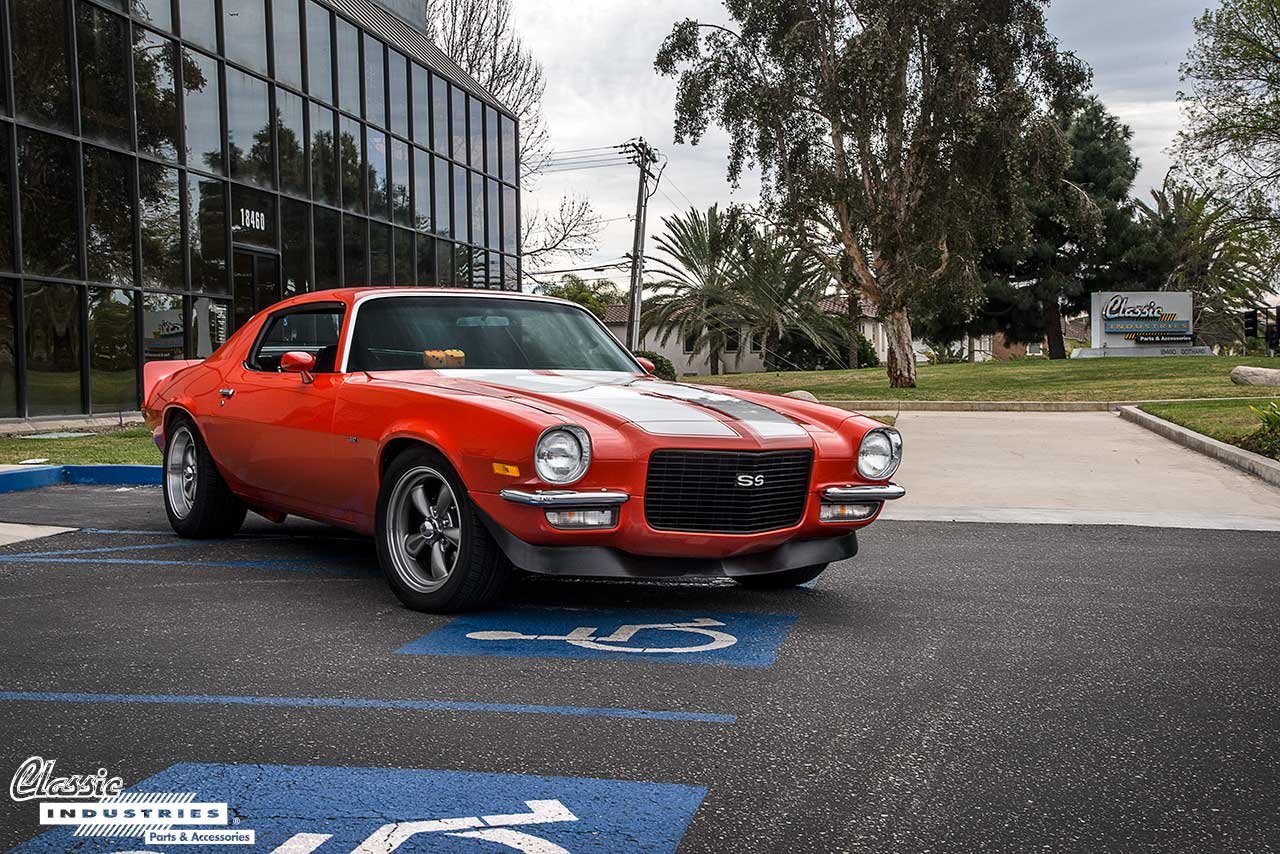 The term "shadetree mechanic" is used to refer to a do-it-yourselfer or tinkerer who works on vehicles, often at home in a driveway, garage, or literally under the shade of a tree. We've sometimes heard this term used with a negative connotation, implying that a hobbyist could be under-qualified and might be doing more harm than good by making repairs. However, we've seen firsthand that many of these so-called shadetree classic car restoration projects turn out great. In some cases, the care and attention to detail put into these home builds rivals the work produced by experienced professional shops.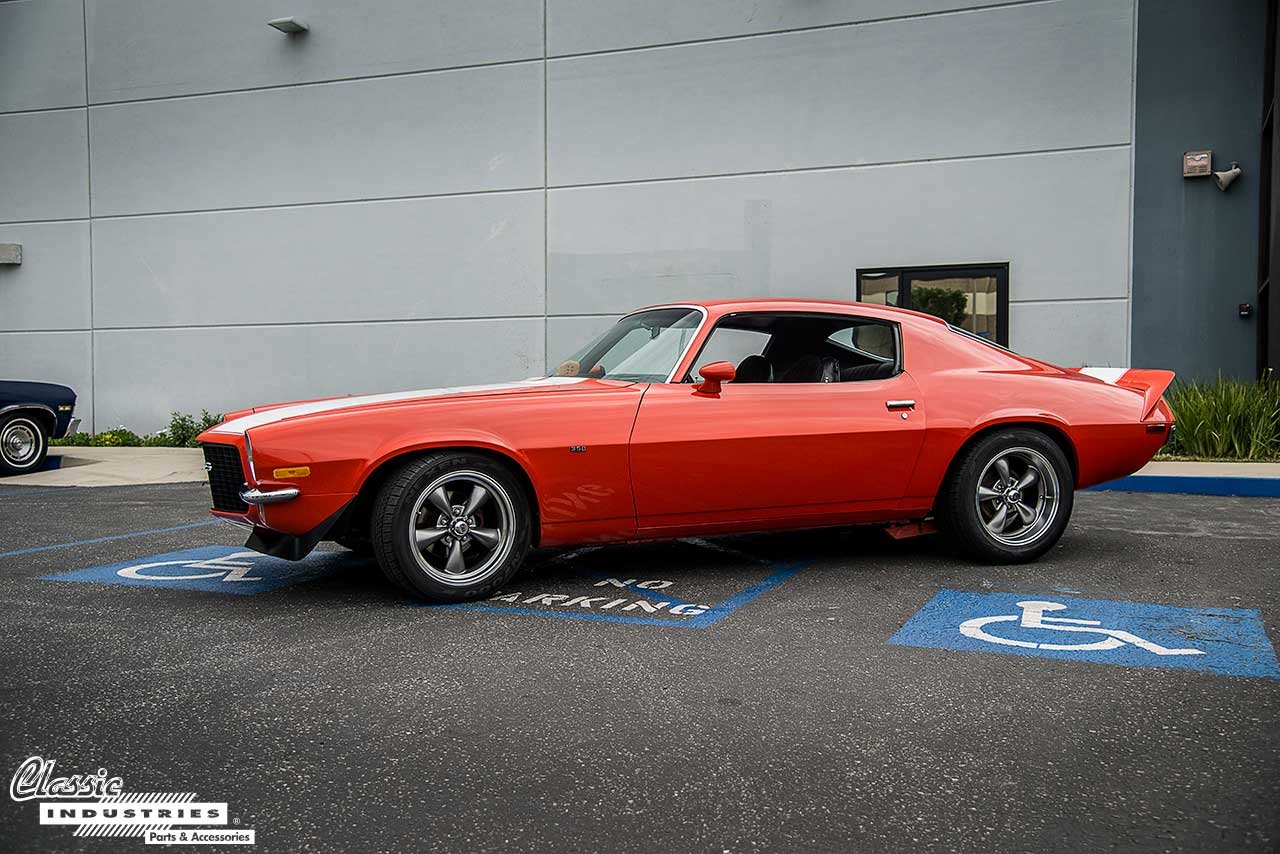 For an example of a well-executed shadetree car build, take a look at this 1971 Camaro SS. It belongs to Fernando Arevalo, of Fountain Valley, California. We asked Fernando about his Camaro project, and he referred to it as a "home grown" restoration.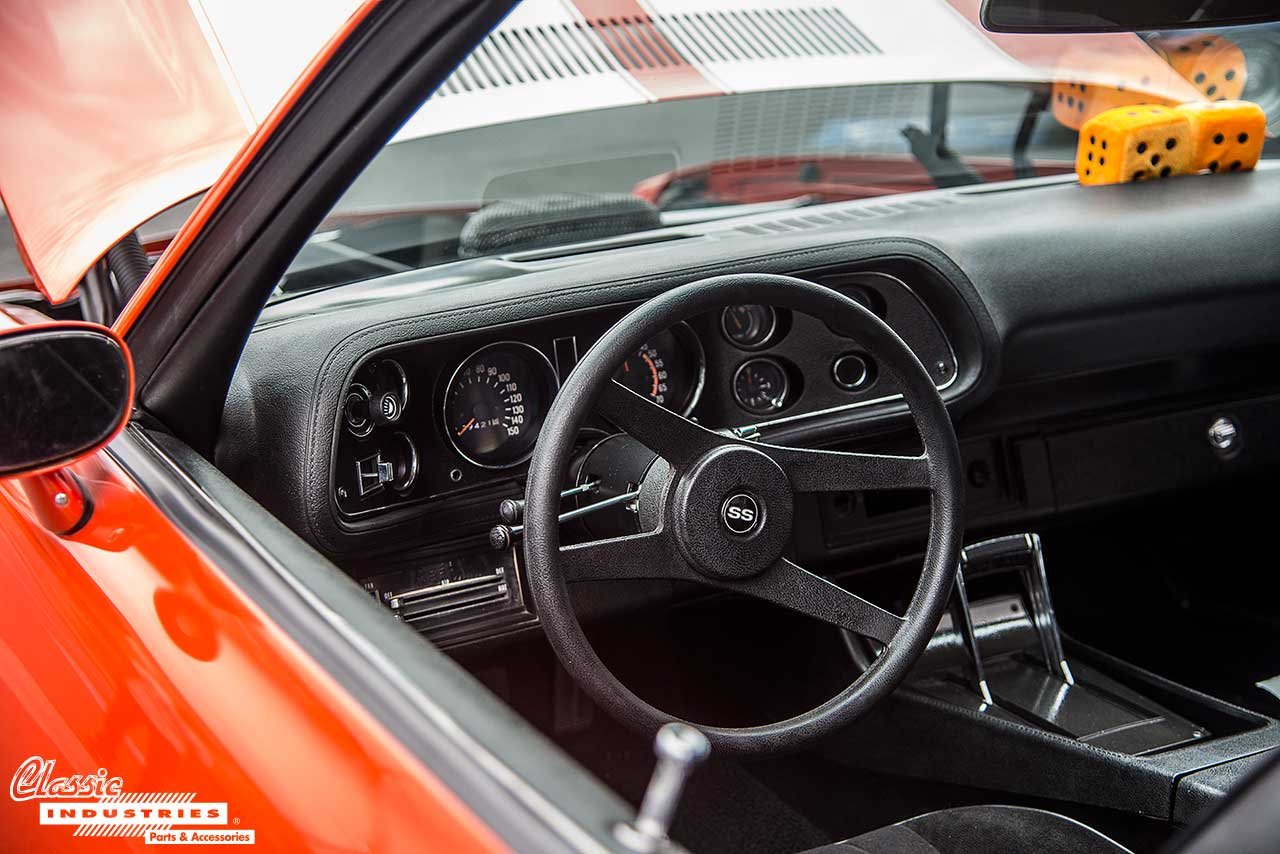 Fernando says he has owned this 1971 Camaro for two years, and has been working on it since day one. It has been fully restored inside and out with many reproduction parts from the Classic Industries Camaro catalog, which Fernando said is the best resource he's had for restoring his car.
The Camaro's exterior has been repainted in Hugger Orange with white racing stripes. A new split bumper, grill, and lights were installed up front, and a three-piece spoiler was added in the rear. The car is lowered on charcoal grey American Racing wheels.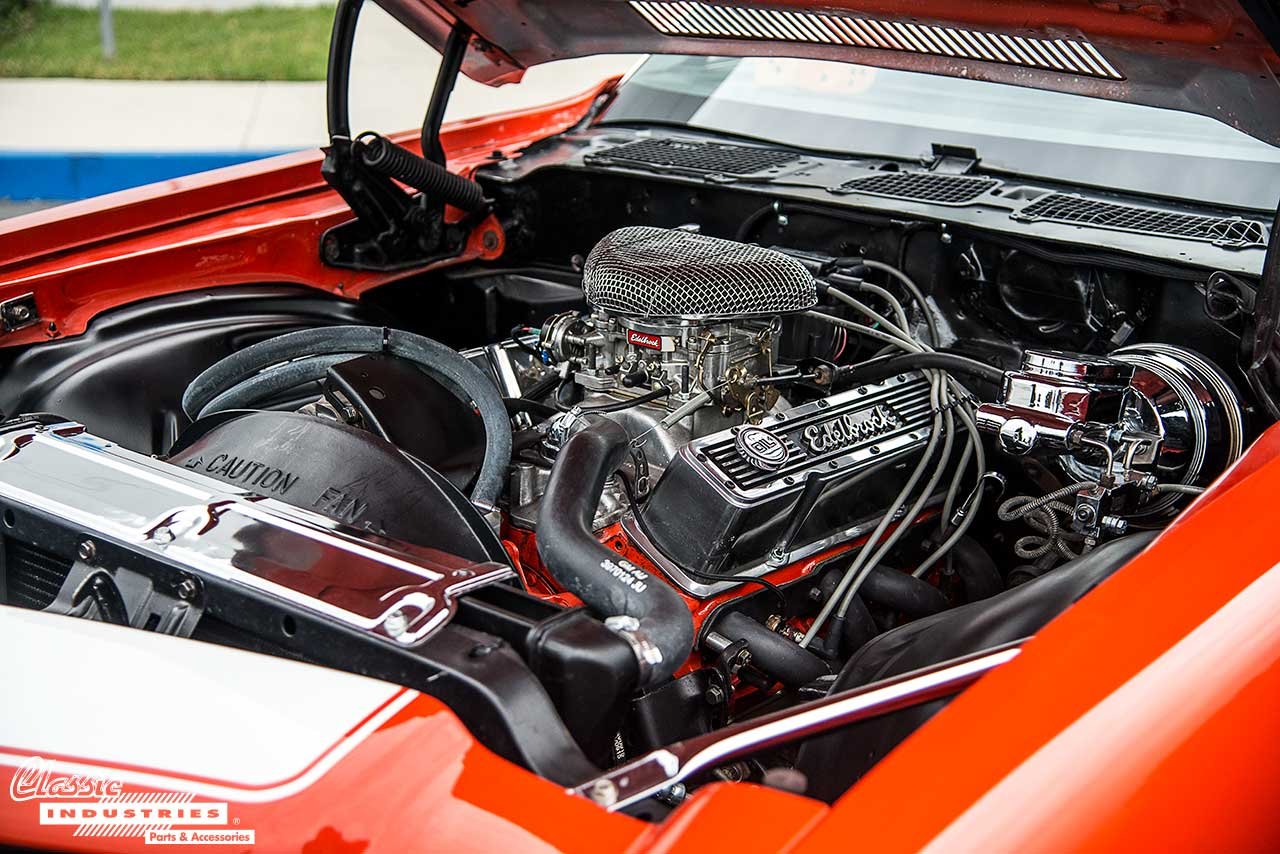 Under the hood, there's a rebuilt 350ci V8 engine, fitted with a high-flow Edelbrock carburetor, ceramic-coated headers, and other upgrades. This is mated to a TH-350 automatic transmission. The interior is also restored, with a new dash pad, black carpet, and bucket seats. A pair of bright yellow fuzzy dice adds an element of retro fun.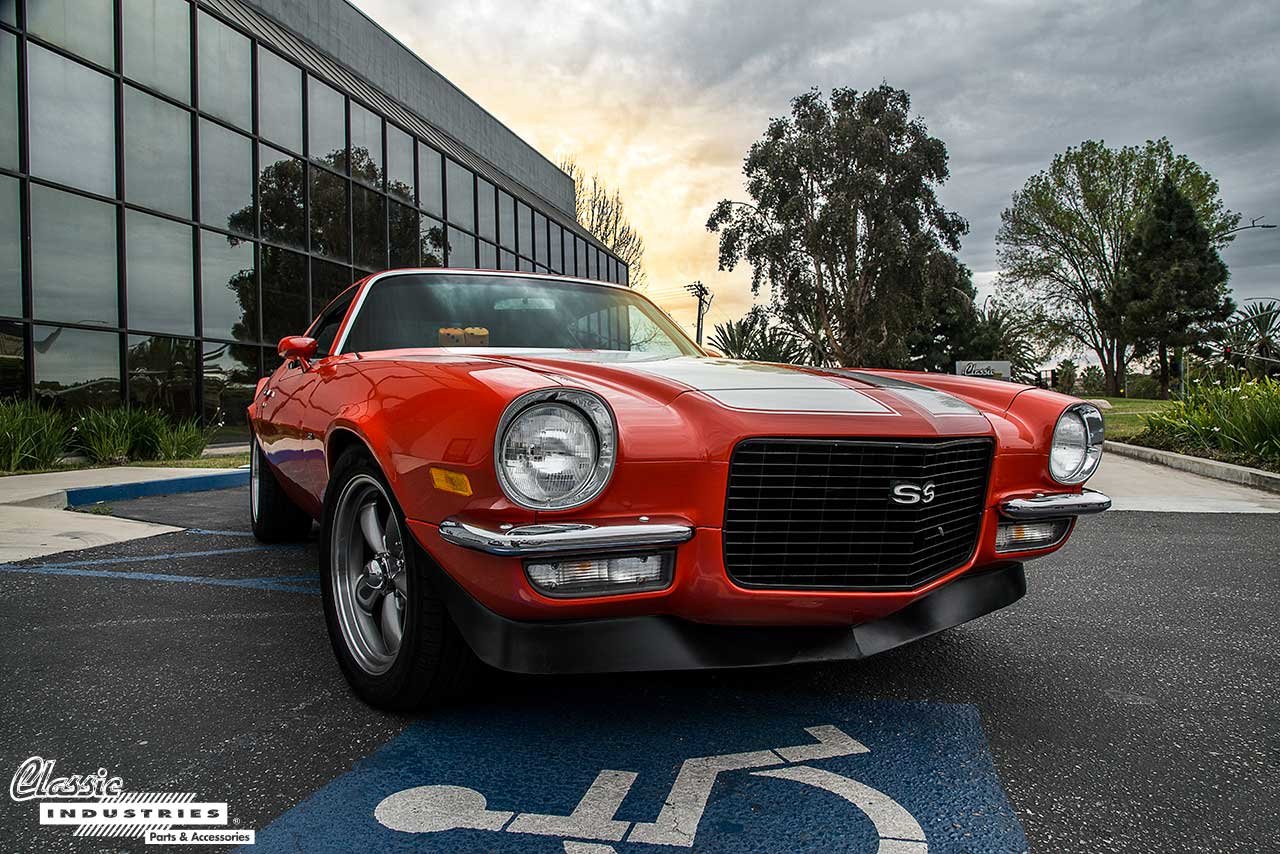 Fernando's home grown '71 Camaro build turned out awesome, and it's just another example of how it's possible to restore a car at home with the right knowledge, tools, and access to parts from the Classic Industries catalog. If you're working on a Camaro project of your own, click the button below to get a free full-color Camaro restoration parts catalog.