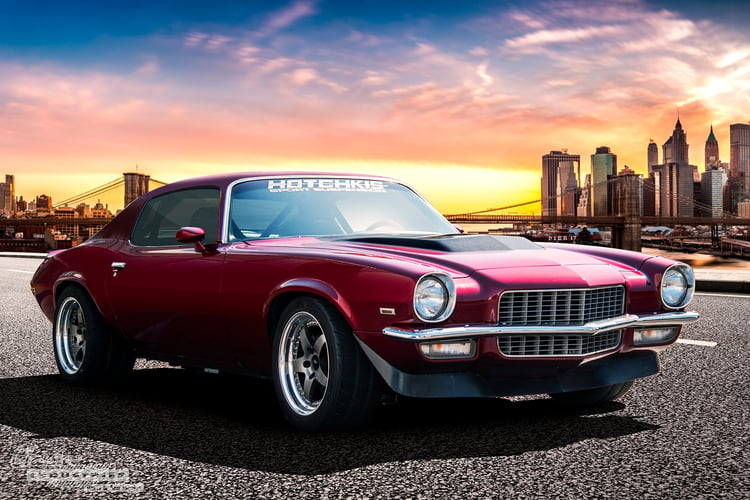 Autocross is a form of racing that pushes a car and its driver to the limit. On the surface, it seems relatively simple: navigate a cone course as quickly as possible without hitting any cones or losing control. Most autocross courses are relatively compact, and don't provide enough room to reach the triple-digit speeds you might see on a full-size track. However, the sport places a heavy emphasis on precise acceleration, braking, and handling. Making a car dance through the cones is far from easy.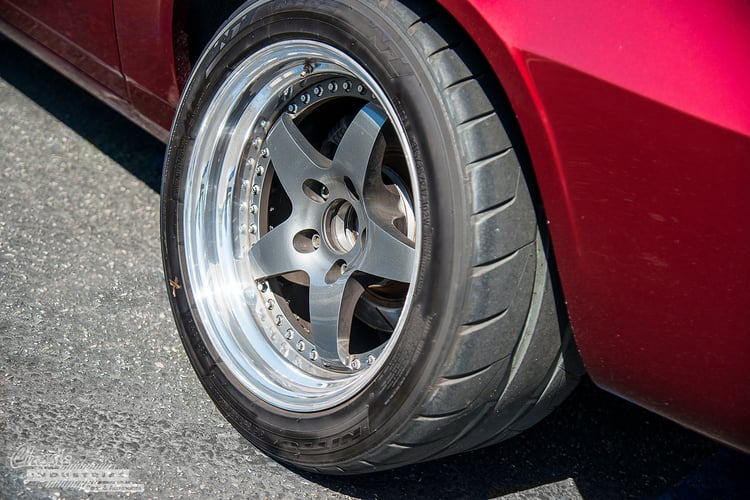 The 1971 Camaro seen here is set up for autocross, as evidenced by its lowered stance and wide, ultra-sticky Nitto tires. This car was originally built by Jon Lindstrom, of Best of Show Coachworks in Escondido, CA. After being used as Jon's daily-driver and the Best of Show shop car, it was sold to a new owner, Deanna Marengo. With the help of veteran autocrossers David and Mary Pozzi, Deanna revised the car into a competitive autocross build that was featured in Super Chevy Magazine.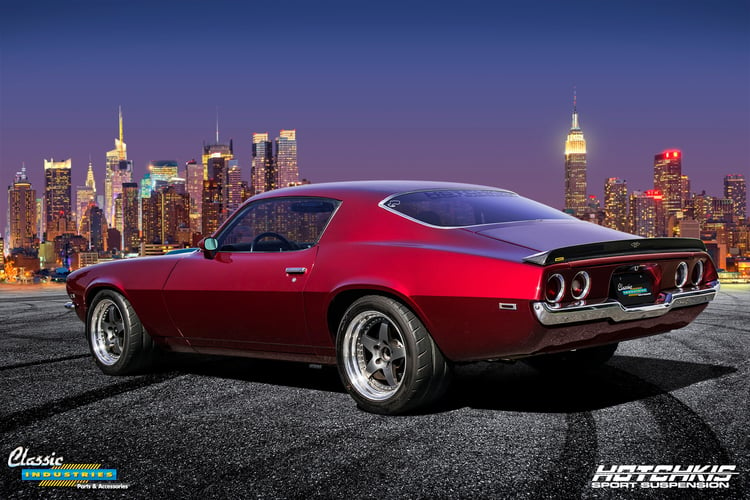 We had the opportunity to photograph this very cool 1971 Camaro after it arrived in the Classic Industries Retail Showroom parking lot. It now belongs to a new owner, John Hotchkis of Hotchkis Sport Suspension. John was kind enough to chat with us about the car, which he says he drives 2-3 days each week.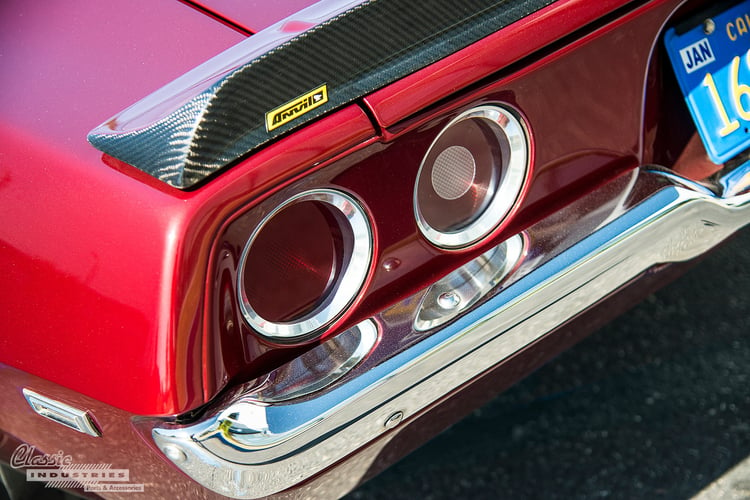 This Camaro features a full high-performance Hotchkis TVS suspension system. This includes lowering springs, shock absorbers, sway bars, upper and lower control arms, and several other upgrades which allow the car to handle smoothly on the street and nimbly dodge cones on the autocross course.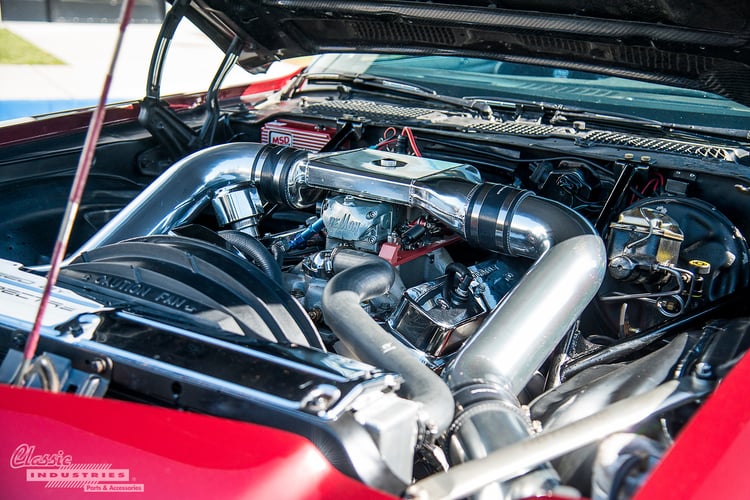 The 1971 Camaro is powered by a 383 stroker small block V8, paired with a Richmond 5-speed manual transmission. The exterior is a beautiful metallic red, with carbon fiber accents visible on the hood and rear spoiler.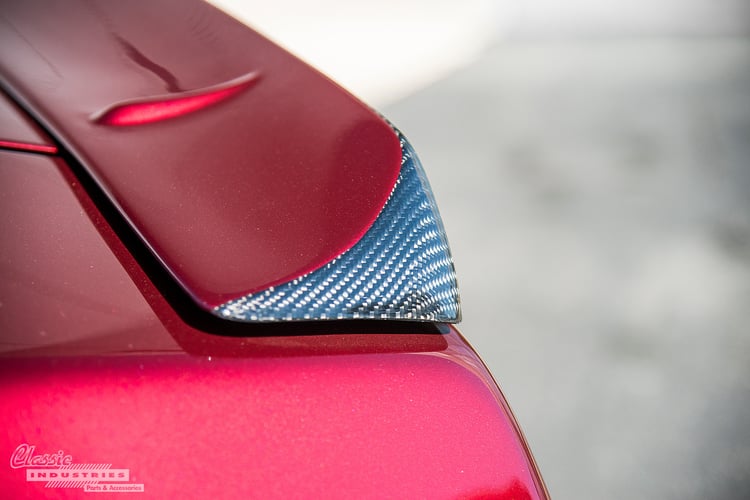 John says he has a great time driving the car on back roads, and tells us he plans to add a few more parts from the Classic Industries Camaro catalog in the future. As it stands now, it's a beautiful showcase of the Hotchkis suspension upgrades offered by John's company.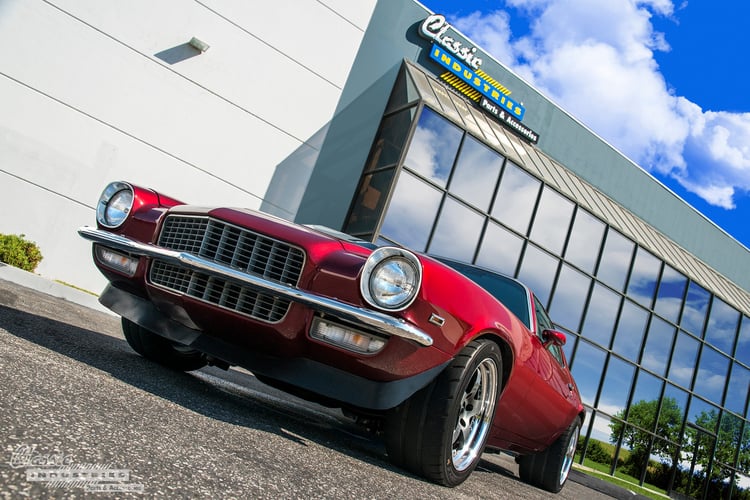 If you're working on an autocross-oriented Camaro build, or simply want to improve your car's performance, Classic Industries has all the parts you need. Of course, we offer a wide variety of original-style restoration parts and accessories as well. Click the button below to get your free full-color Camaro parts catalog.