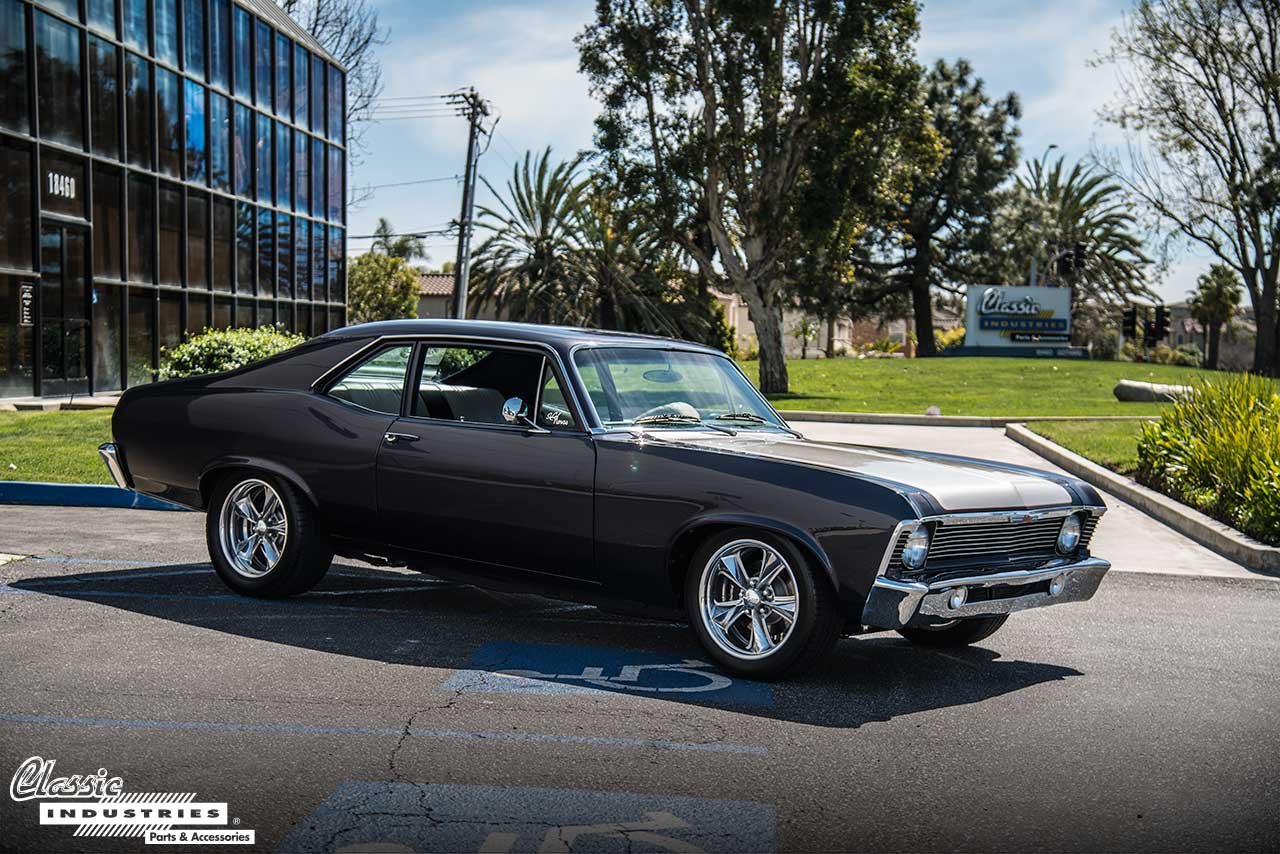 It's every car enthusiast's worst nightmare to find out their prized vehicle has been stolen. We shudder to think about a classic car sitting safely at home one day, only to disappear the next day without a trace, never to be seen again. This awful scenario is exactly what befell Ivan Ramirez's 1970 Chevy Nova... or so he thought. In reality, the Nova was actually being dismantled and restored by none other than the crew of the hit TV show Overhaulin'.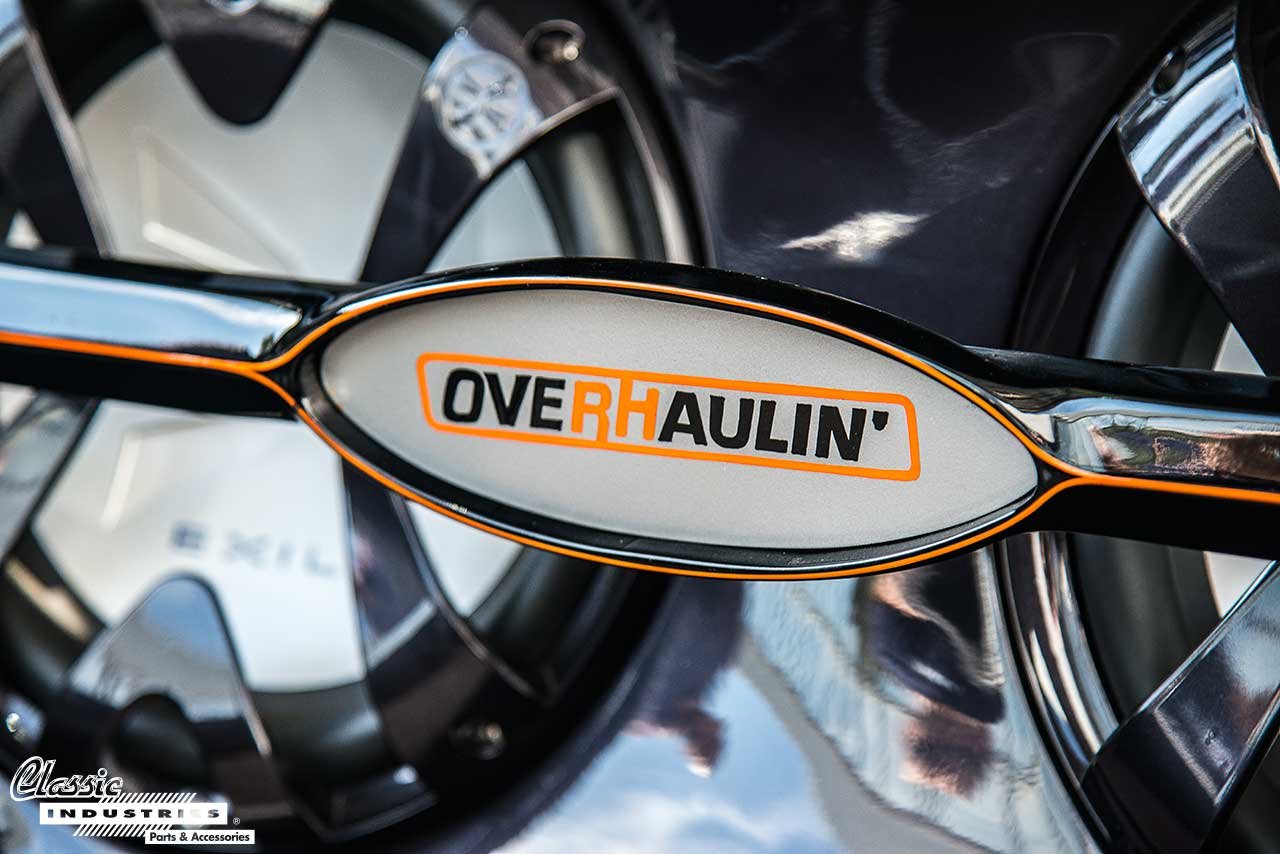 This 1970 Nova was more than just an ordinary car to Ivan. It was his first car ever, and one that had been in the family since he was 14 years old. However, the Nova was in rough shape, and had been in storage at Ivan's parents' house awaiting the day when he could restore it. So, when his wife broke the news to him that it had (supposedly) been stolen, he was understandably distraught.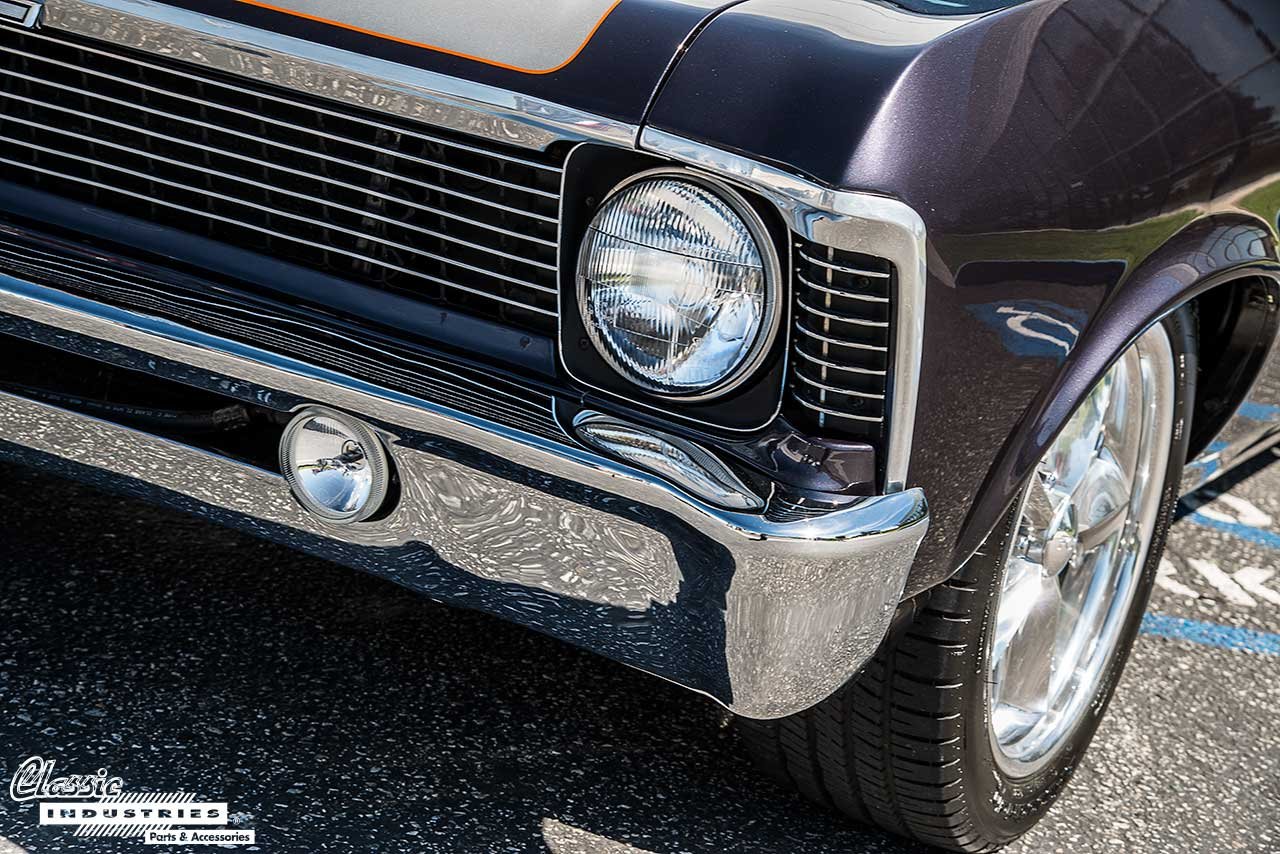 Eventually, Ivan heard from a police officer who said they had a lead on his stolen car at a suspected chop shop. Fortunately, when he showed up to identify its remains, in rolled the Nova with Chip Foose behind the wheel. This episode aired on Season 3 of Overhaulin' back in 2005.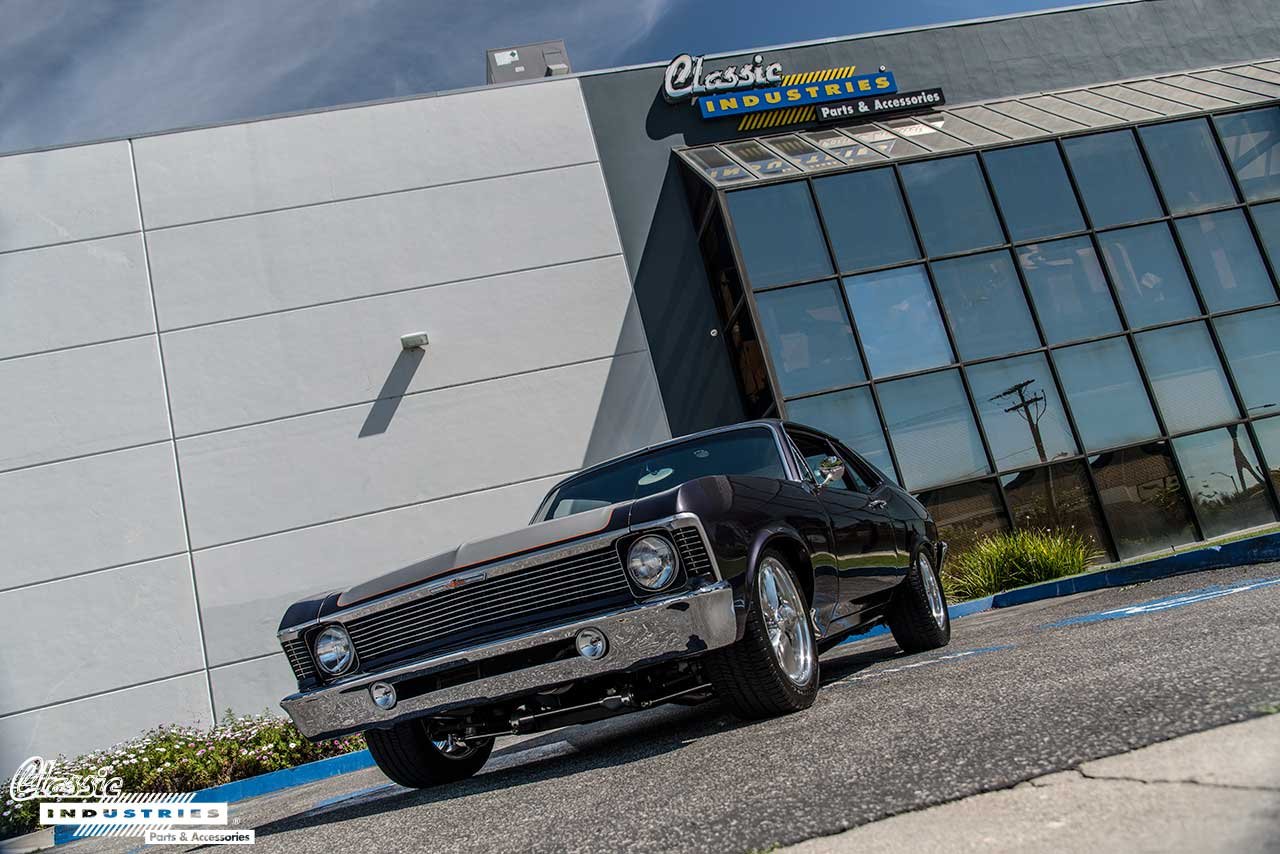 Classic Industries played a part in this restoration, working with the Overhaulin' crew to help make Ivan's Nova into the custom muscle car he always wanted it to be. Nearly 15 years later, Ivan is still driving the Nova frequently and enjoying every second. He recently stopped by our Retail Showroom so we could snap some updated photos of it.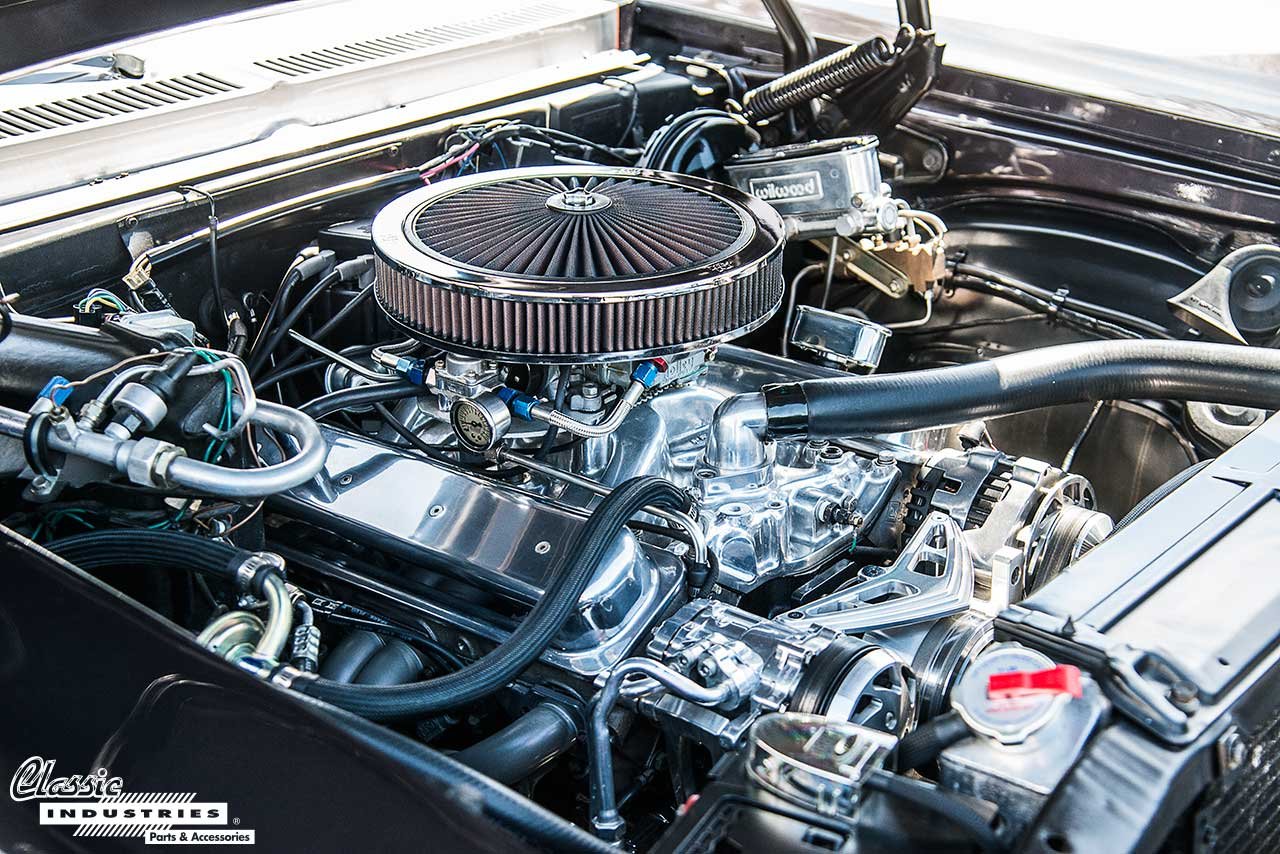 Ivan's 1970 Nova is powered by a ZZ383 small block crate engine equipped with a Holley carburetor, free-flowing exhaust, March Performance billet serpentine system, and a Be Cool radiator with custom Mattson Radiator fan shroud. The motor is paired with an upgraded Bowler Performance TH-350 transmission and Currie Enterprises rear end with 4.11 gears.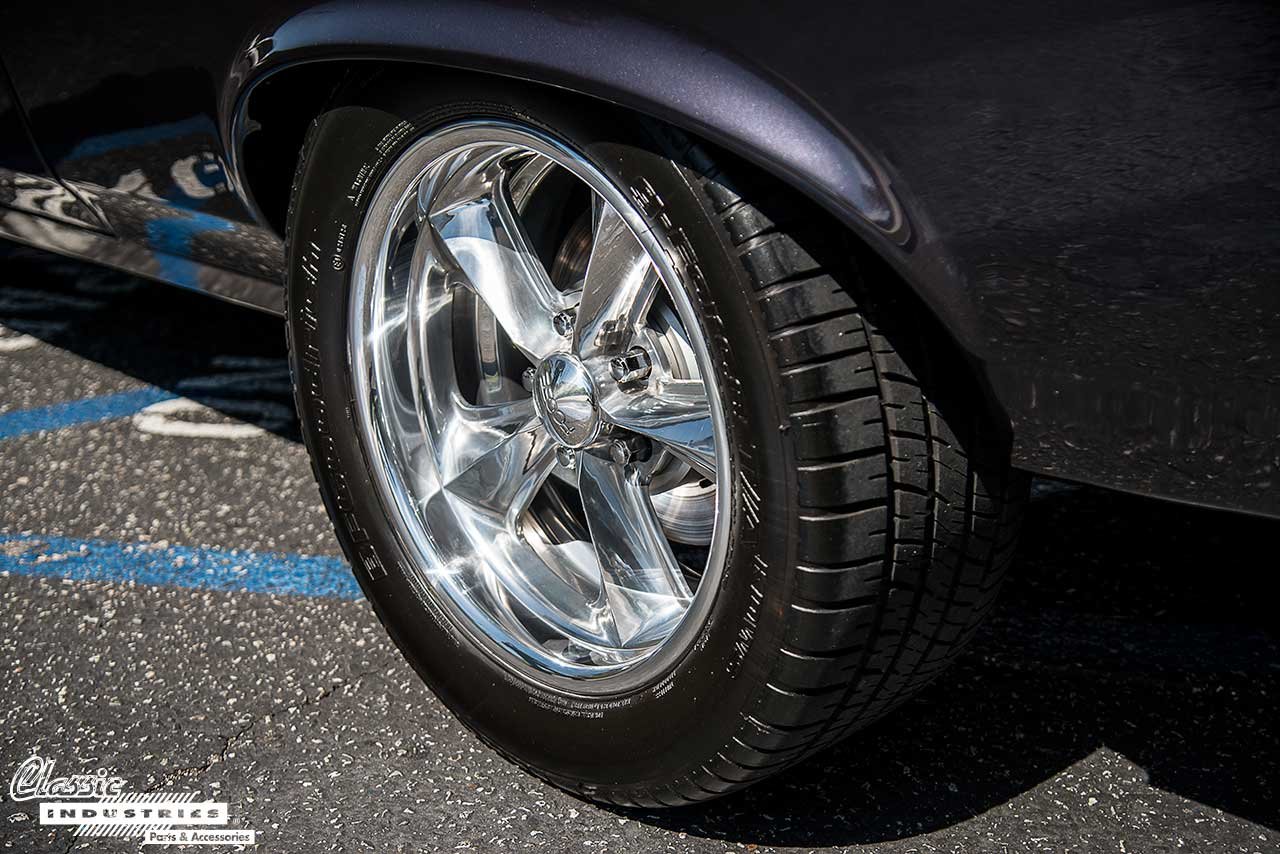 The exterior features a custom Fix Auto two-tone paint scheme with orange pinstriped accents, as well as 17-inch chrome Foose wheels that reveal Wilwood disc brakes at all four corners. Suspension parts from Chris Alston's Chassisworks give the Nova an aggressive stance and improved cornering abilities.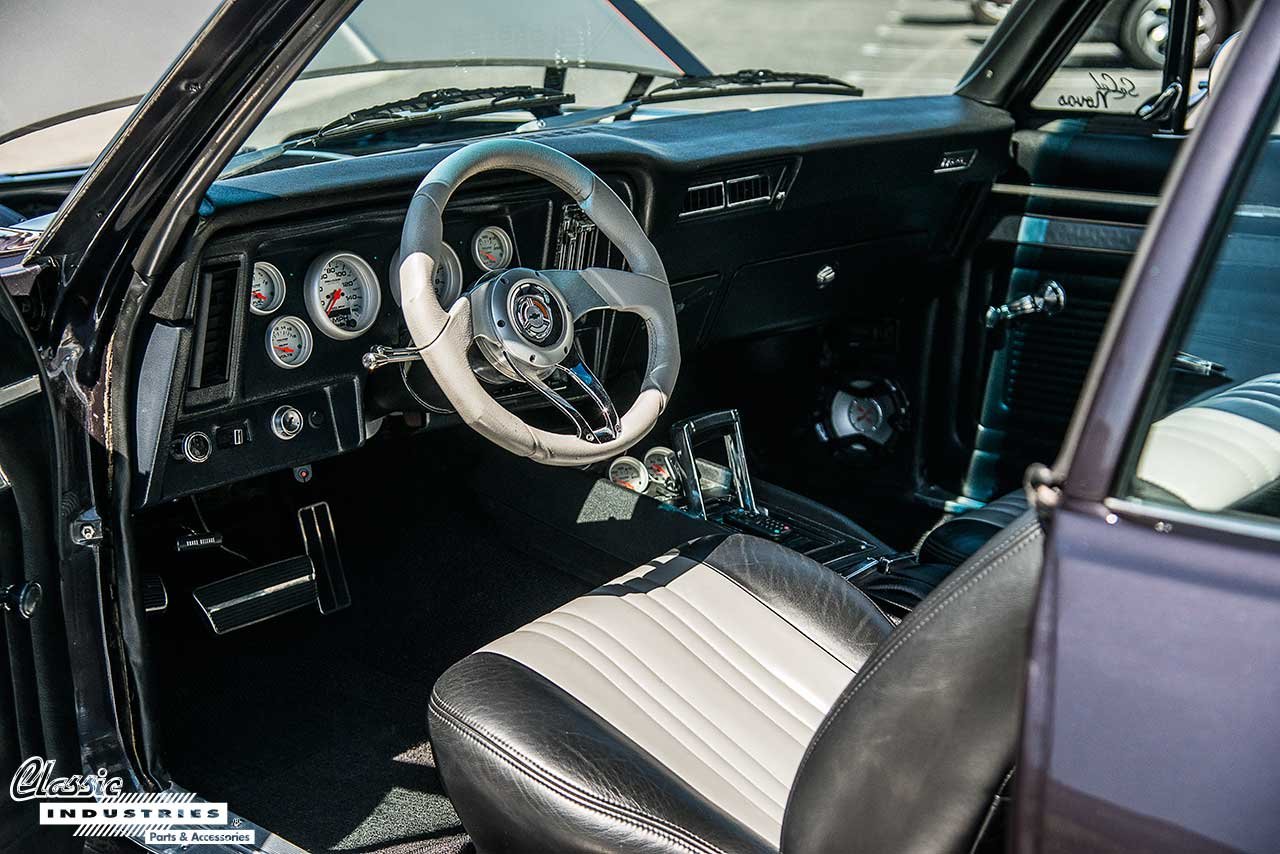 The Nova's interior wasn't overlooked, either. It has custom leather upholstery by Bill Dunn, a custom Exile sound system from Installation Station, as well as a variety of interior restoration parts from the Classic Industries catalog.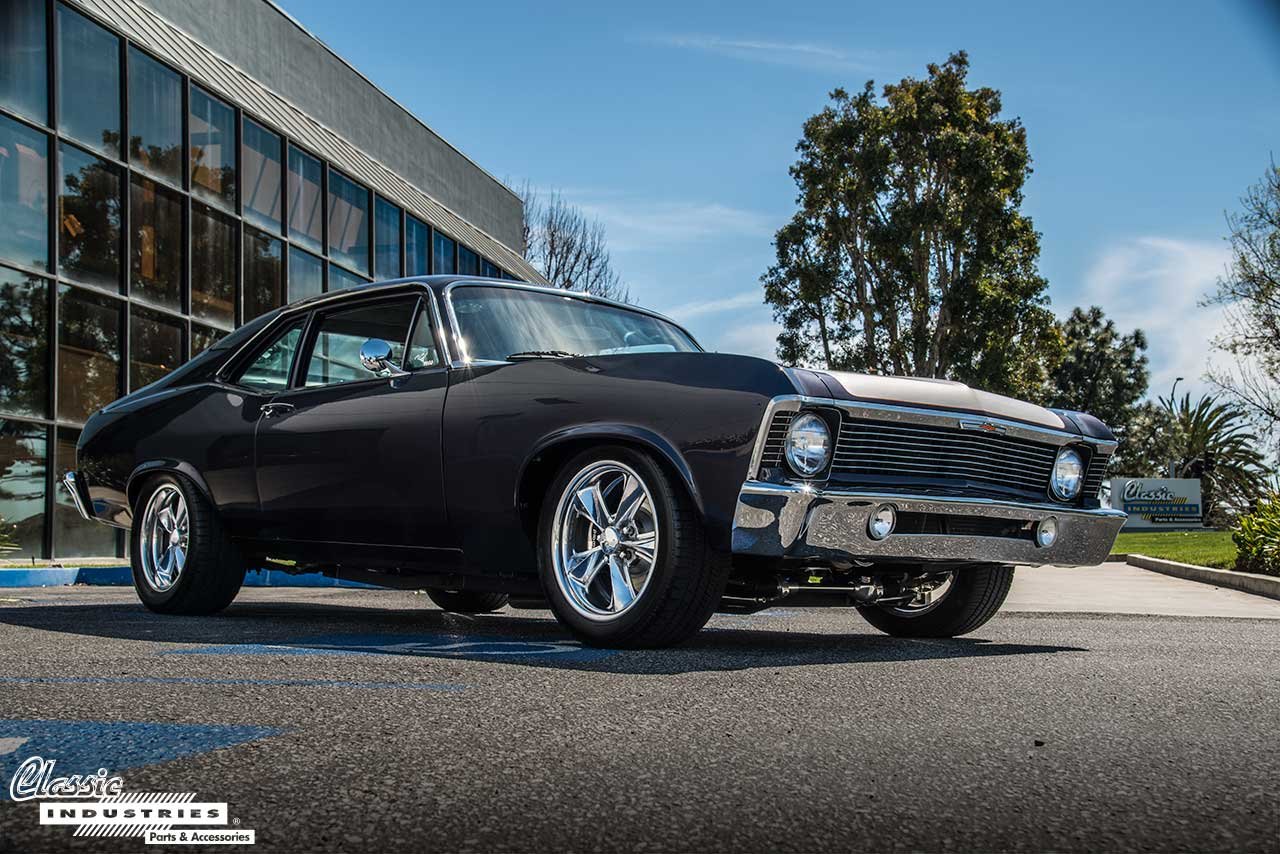 Ivan's disappointment at hearing his car was stolen was quickly replaced by joy that it had been overhauled, and that feeling hasn't diminished since the big reveal. He still has a blast behind the wheel of his first car, which looks a whole lot different now than it did when he was 14.
If you own a Nova that's been waiting for restoration, is currently under construction, or just needs a few finishing touches, be sure to pick up a copy of the Classic Industries Nova restoration parts catalog. Click the button below to get your free catalog.