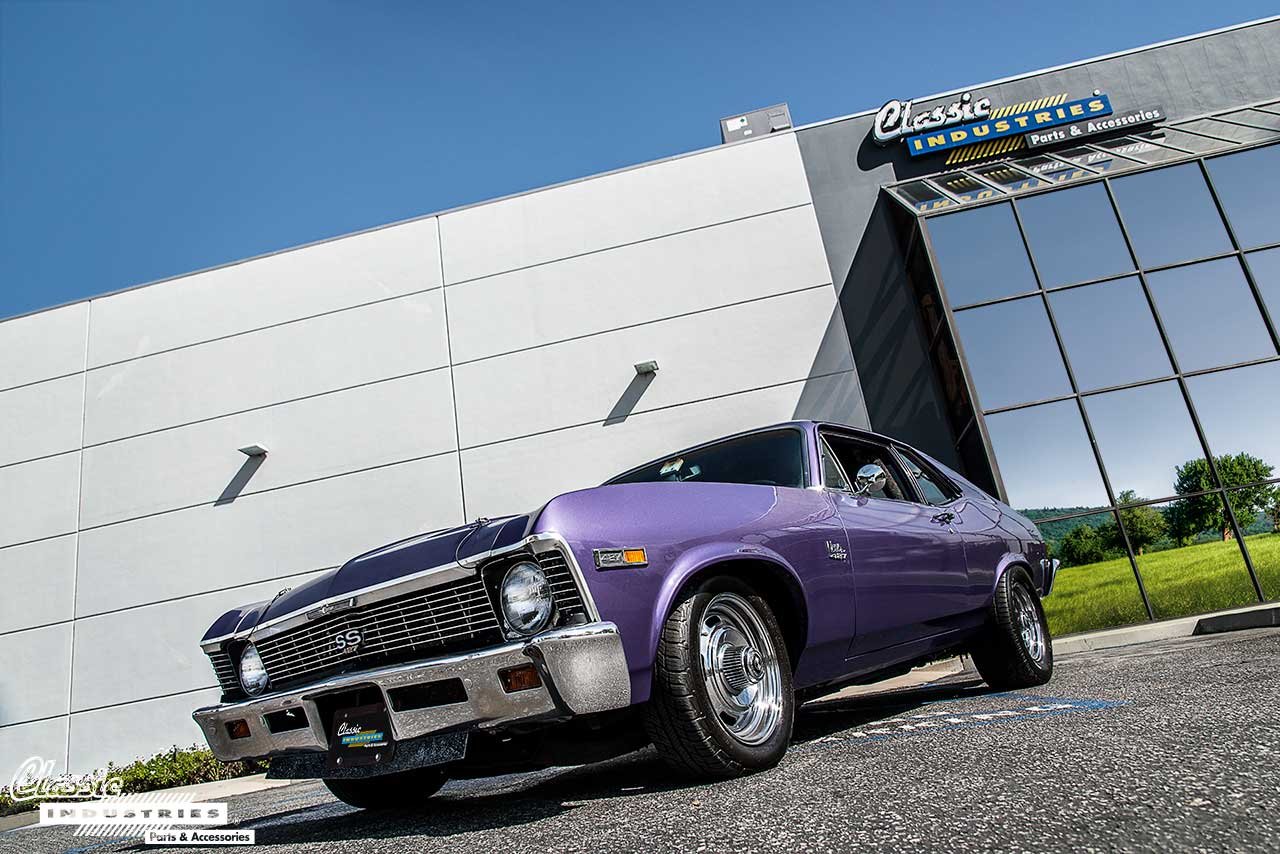 Back in 1969, the Nova SS could be purchased from any Chevrolet dealer with the standard 350ci small-block V8 or optional 396ci big-block. But some enthusiasts felt there was no replacement for displacement, and wanted more. The iconic Yenko Nova came with a 427ci V8, but those very special cars were rare back then, and they're far rarer today. This led some Nova buyers to follow in the Yenko's footsteps and install 427 big-blocks into their own cars.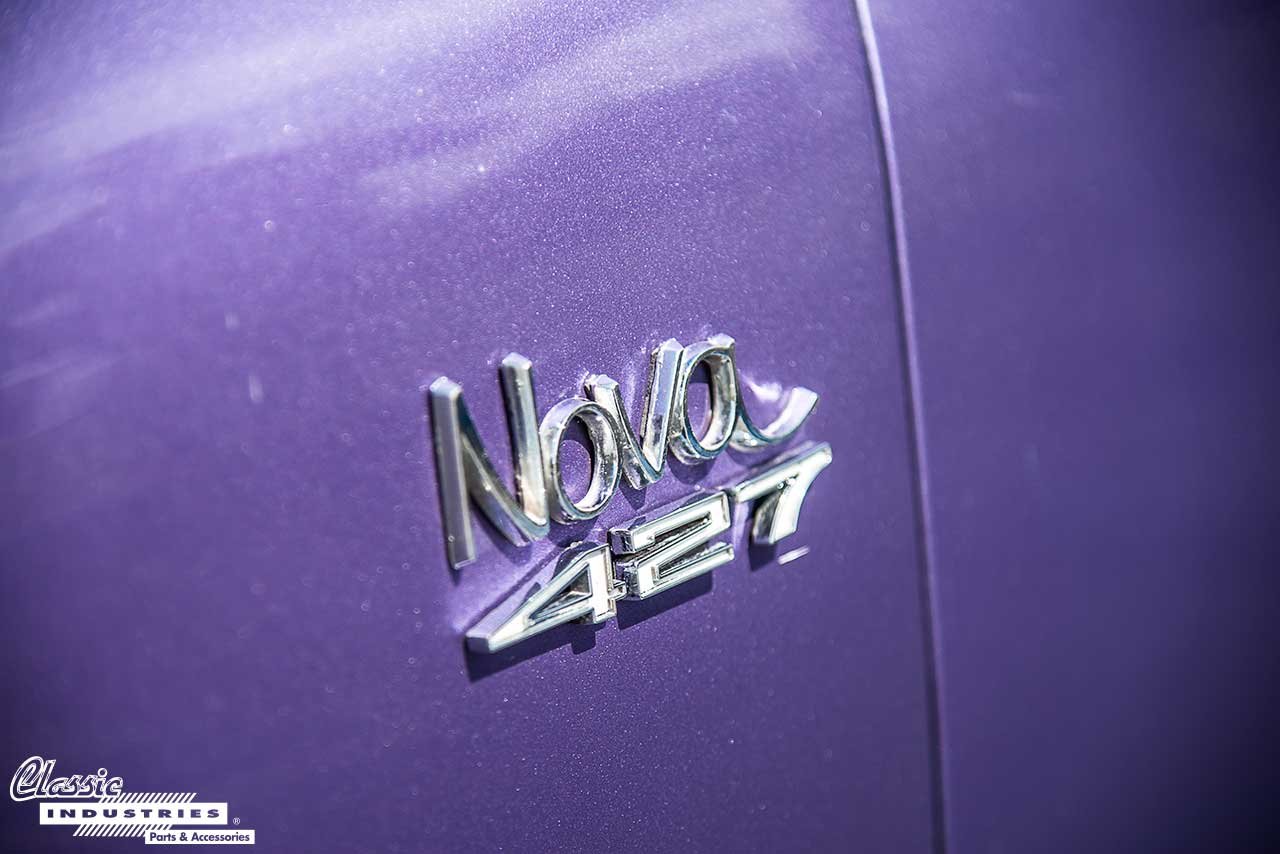 Jonathan Larios, of Upland, California, is the owner of the 427-powered 1969 Nova SS pictured here. He tells us he's the third owner — the first was an older woman who bought it new, and the second was a man who frequently drag raced in it. Jonathan has owned it for several years now, and drives it every day.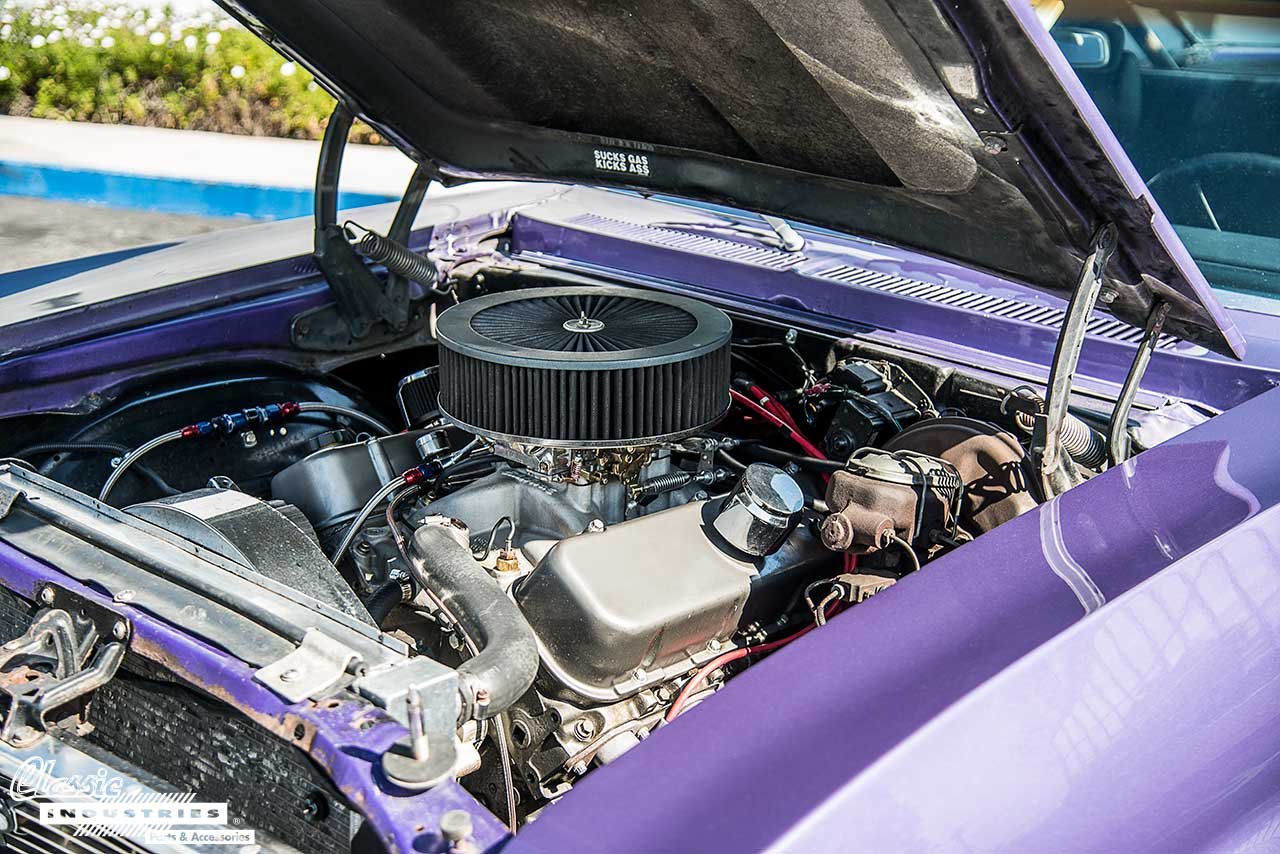 Removing the hood pins and opening the hood reveals the legendary 427 big block. It has a slew of go-fast parts, including upgraded ignition, fuel system, and exhaust. The presence of this motor is made clear by "427" emblems on the fenders and grille.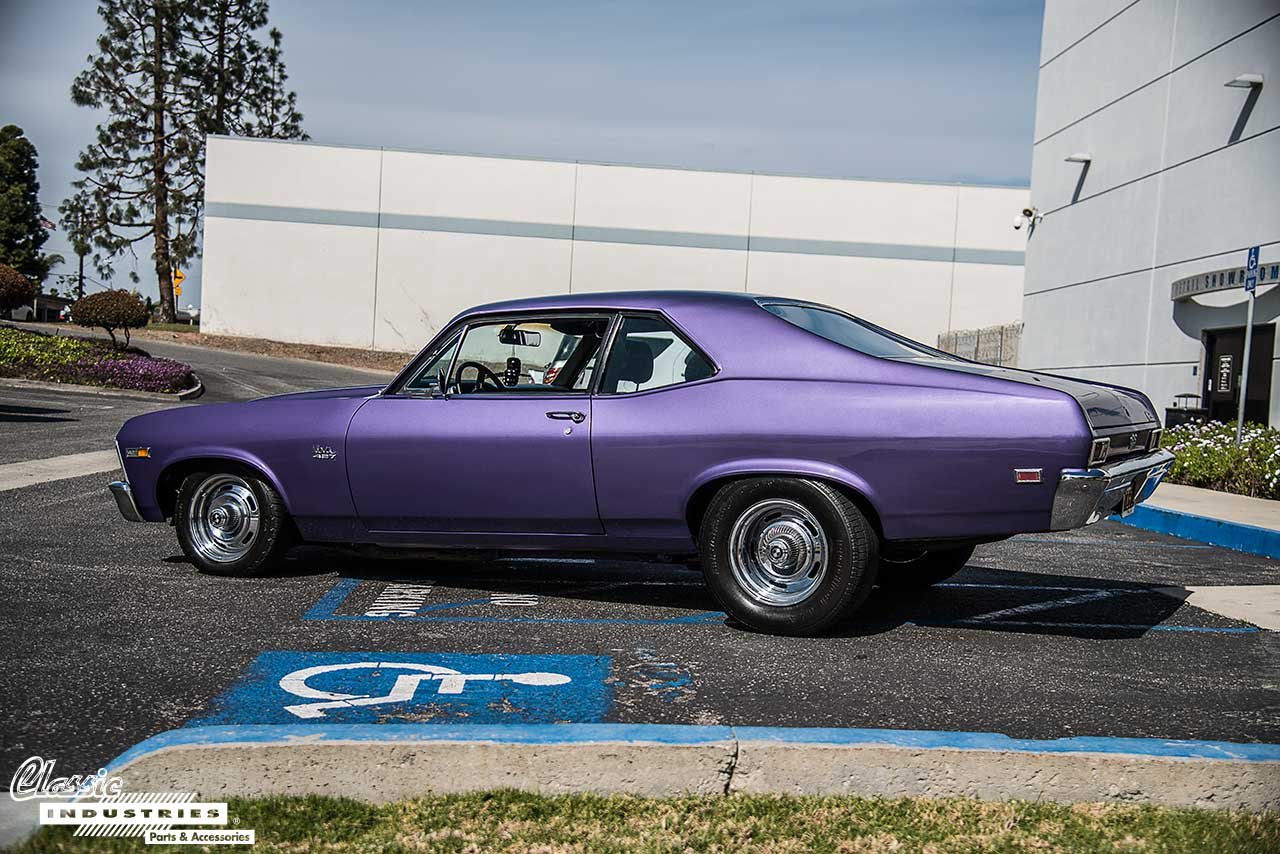 Jonathan's '69 Nova SS rides on rally wheels and wide rear tires, with a lowered suspension giving the car an aggressive stance. The vivid purple paint sets it off and produces an appearance that's hard to miss.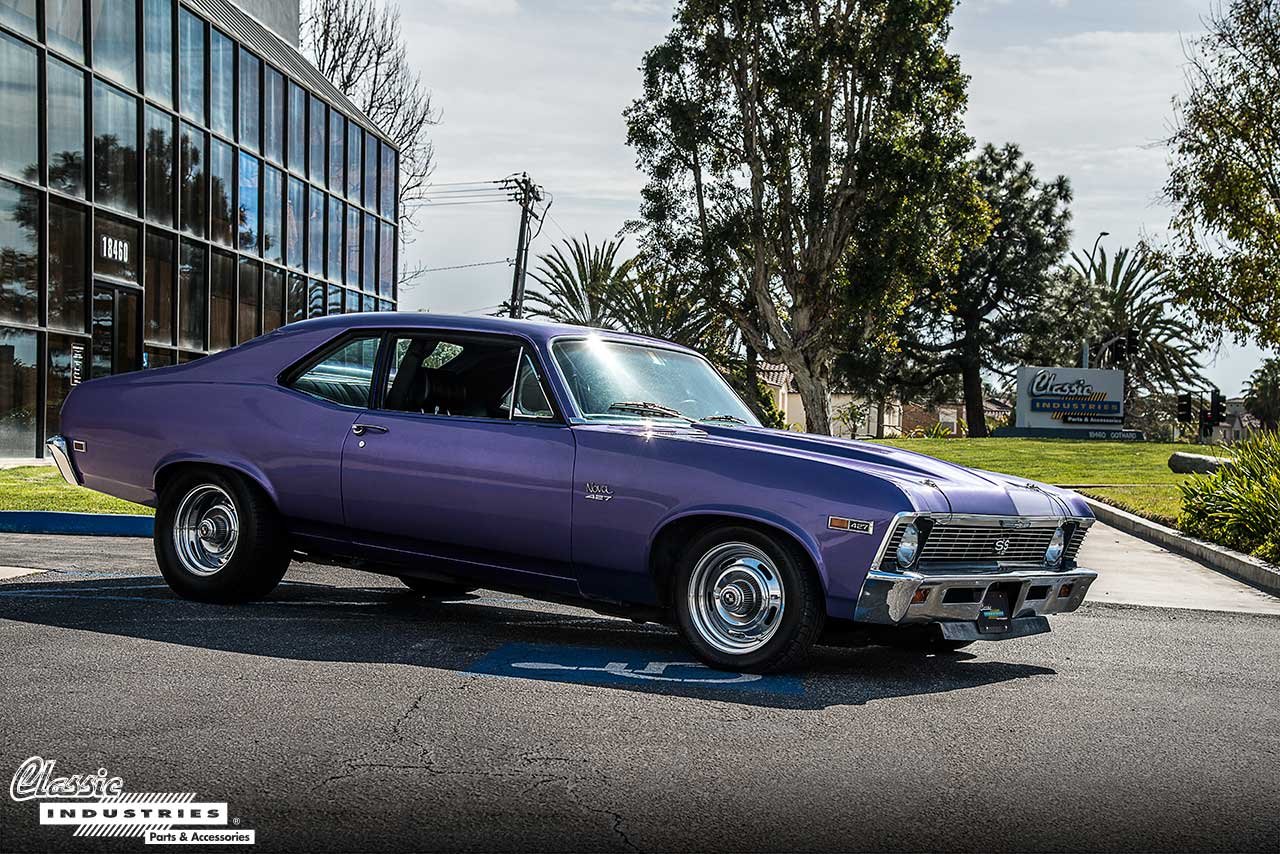 When Jonathan needs parts for his Nova, he stops by the Classic Industries Retail Showroom in Huntington Beach. We definitely enjoy seeing his car, and were glad to have the opportunity to take some photos of it. Recently, he also sent us a photo of the car on a weekend drive up a winding mountain road, which we shared on Facebook and Instagram.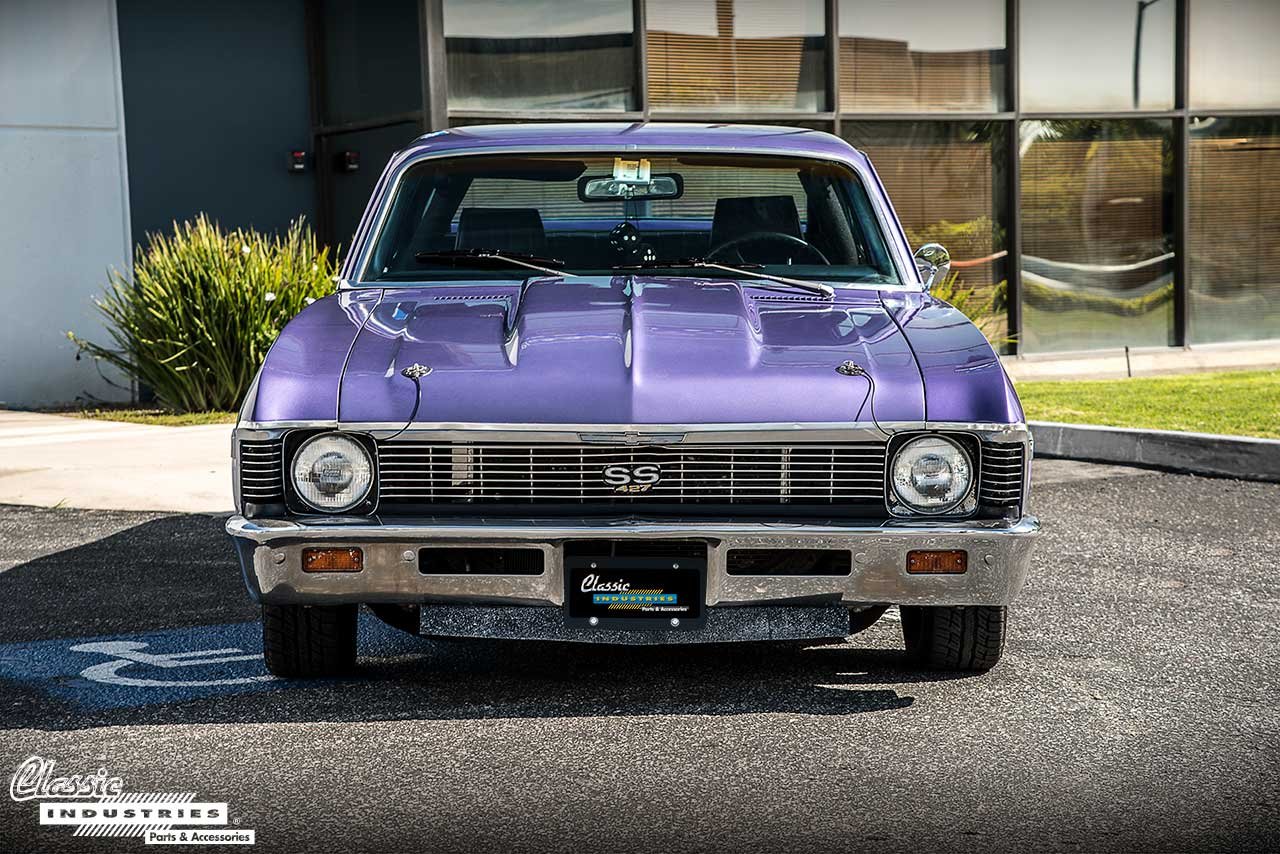 If you own a 1962-79 Chevy II/Nova that needs some minor restoration or a total overhaul, Classic Industries can provide the parts you need to make it happen. Click the button below to get your free full-color Nova restoration parts catalog.