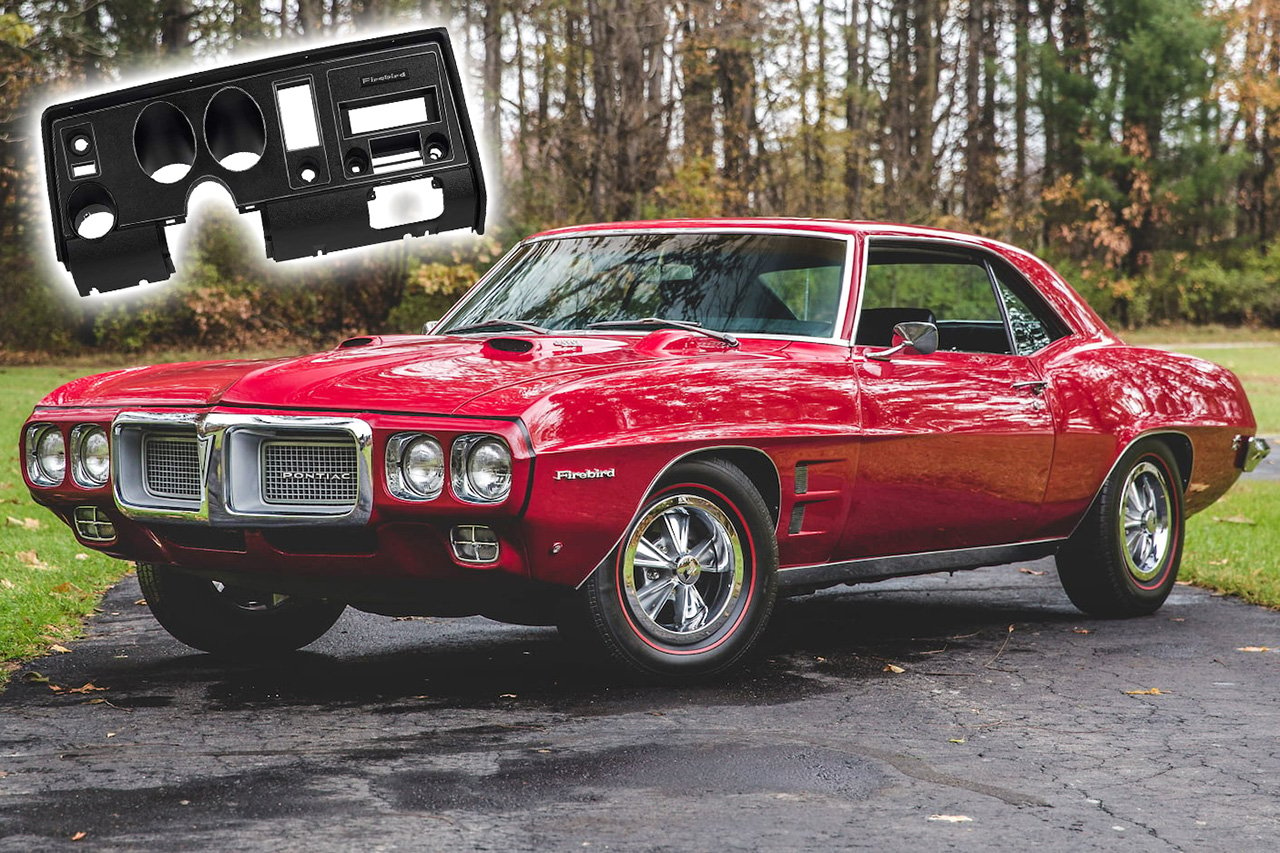 The first-generation Pontiac Firebird is a vehicle that experienced some substantial changes over its three-year production run, and the 1969 model is immediately recognizable as a result. It features an aerodynamic bumper and grill design that's unique to this model year, new front fenders with recessed fender ornaments, and eye-catching details such as bird-shaped side markers on the rear quarter panels. There were also some updates inside the Firebird, including a new dash carrier that contained the gauges, air vents, and radio. Classic Industries is excited to announce the availability of a new OER reproduction dash carrier assembly for the 1969 Firebird and Trans Am.
The above photo of a restored 1969 Firebird is courtesy of Mecum Auctions.
OER Dash Instrument Carrier for 1969 Firebird / Trans Am

The new OER reproduction instrument carrier assembly is available in two versions, pictured above:
Aside from the presence or absence of an opening for A/C controls, each of these dash instrument carriers are constructed from injection-molded ABS to precisely replicate the original GM parts.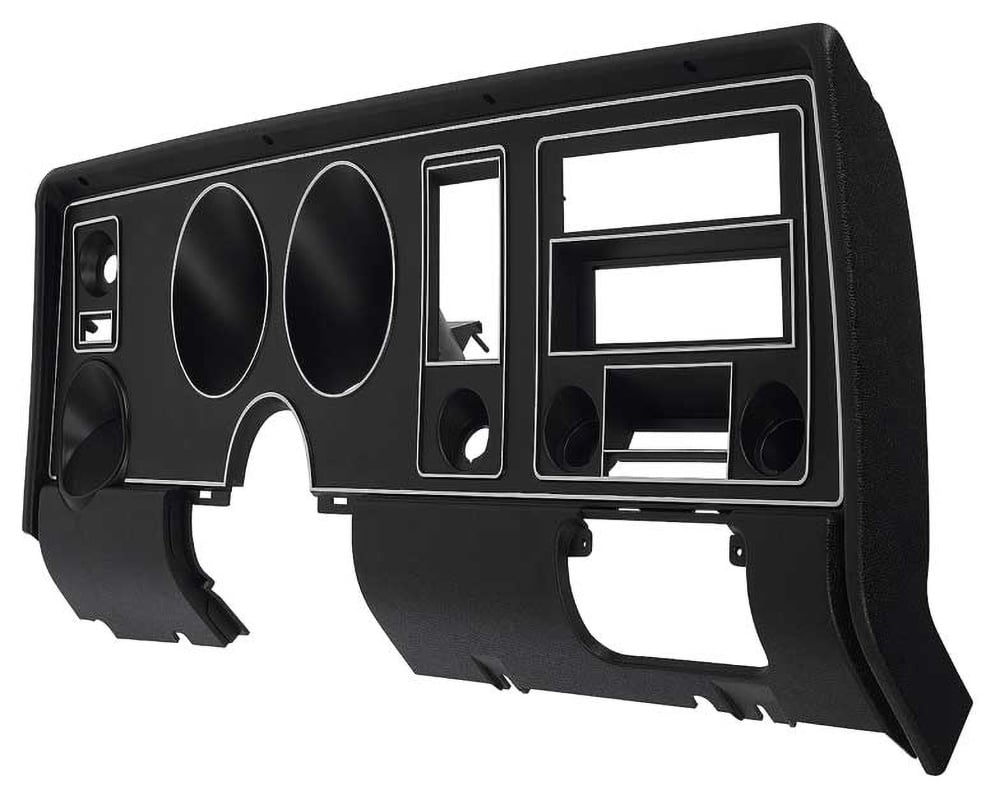 Both versions feature the correct Madrid grain finish, a raised outline around the front of the assembly, and chrome hot stamping around the gauge openings, dash air vents, light switch, and other openings.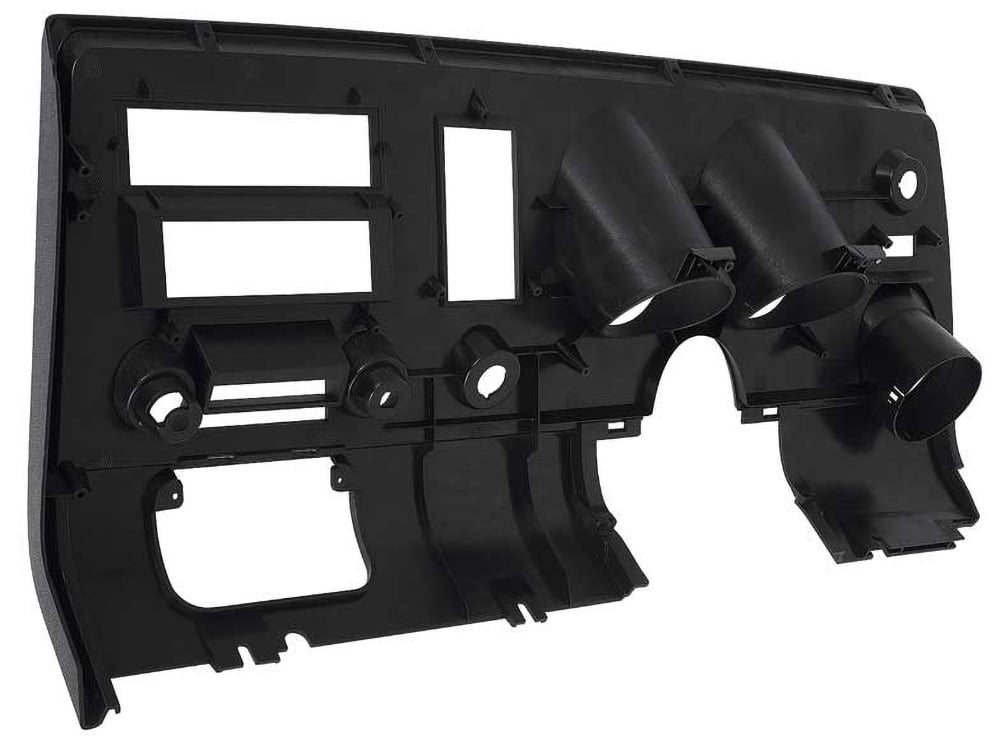 These dash instrument carrier assemblies fit the following applications:
1969 Pontiac Firebird 350
1969 Pontiac Firebird 350 HO
1969 Pontiac Firebird 400
1969 Pontiac Firebird Base
1969 Pontiac Firebird Sprint
1969 Pontiac Firebird Trans Am
Need More Pontiac Firebird and Trans Am Parts?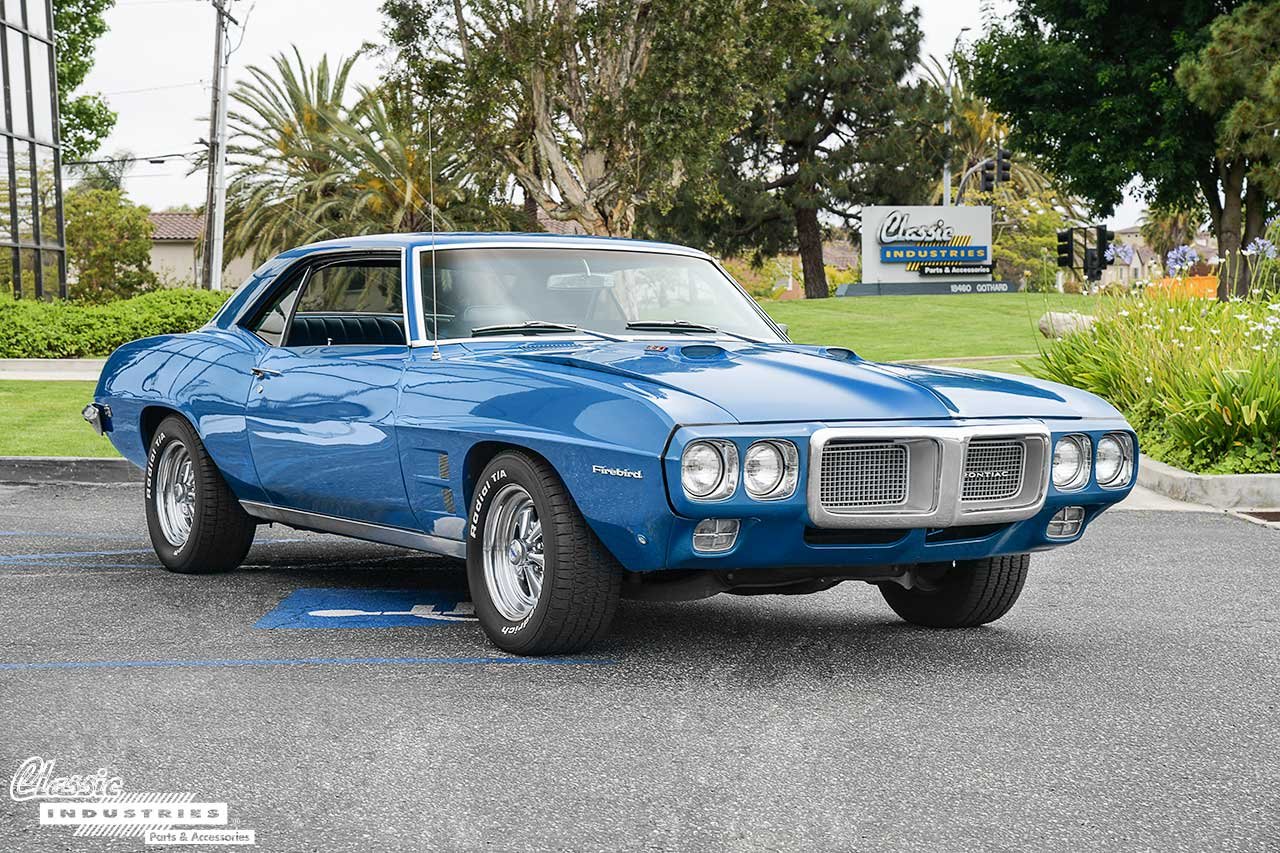 If you own a Pontiac Firebird or Trans Am, Classic Industries has much more to offer than these replacement instrument carriers. We also offer reproduction body panels, trim, lighting, wheels, tires, suspension, upholstery kits, and much more for the 1967-2002 Firebird and Trans Am. Browse our selection of parts online or click the button below to get a free full-color Firebird / Trans Am parts catalog.