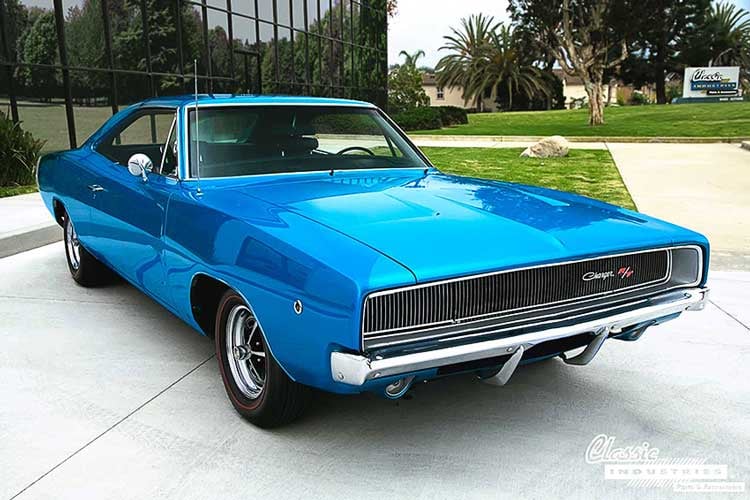 Sometimes in life, when an item is lost, it's gone forever. But on a few rare occasions, we're given another chance to recover what we lost, and that only makes it feel more valuable. Dominick Tomaino picked up his first '68 Charger R/T from a Dodge dealership in Glendale, California on January 30th, 1968. After many years of enjoyment behind the wheel, he sold the car, but quickly regretted it. By 1972, he was actively searching for the car to buy it back. Then, he stumbled upon this one-owner '68 Charger that, in an almost poetic twist of fate, was built on January 30th, 1968. Although it wasn't the exact same car, he had found his second chance to own a '68 Charger R/T.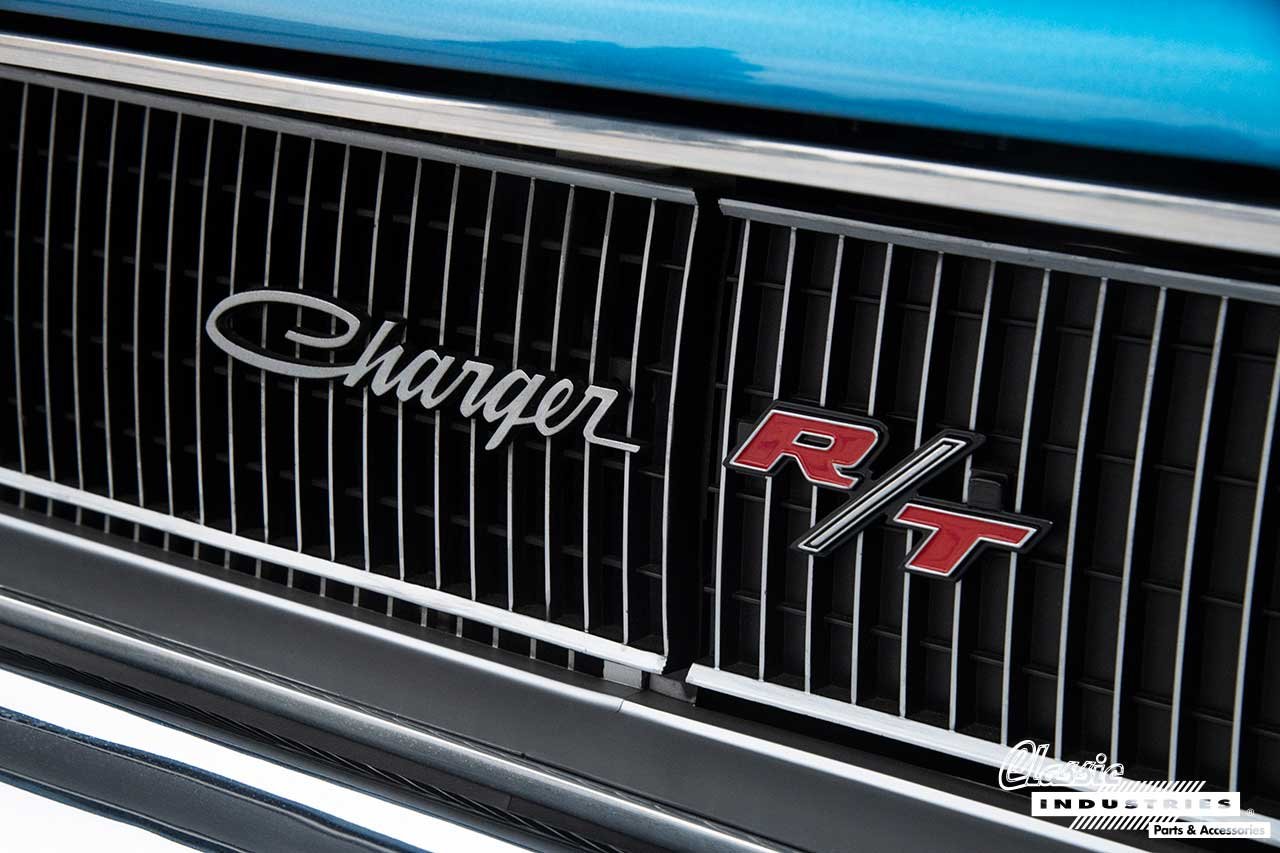 Like his first Charger, this '68 R/T was a California car, originally sold by Wegge Motors in Pasadena, CA. Its original owner had kept it for more than 50 years, putting less than 75,000 miles on the odometer during that time frame. However, as with any 50-year-old vehicle, it needed some work.
Dominick began restoring his Charger, and he was happy to find he could source all the parts he needed from Classic Industries. It received a fresh coat of QQ1 Bright Blue Metallic paint as well as white stripes across the rear quarter panels. The bumpers, lighting, glass, trim, and emblems were also restored with factory-style parts.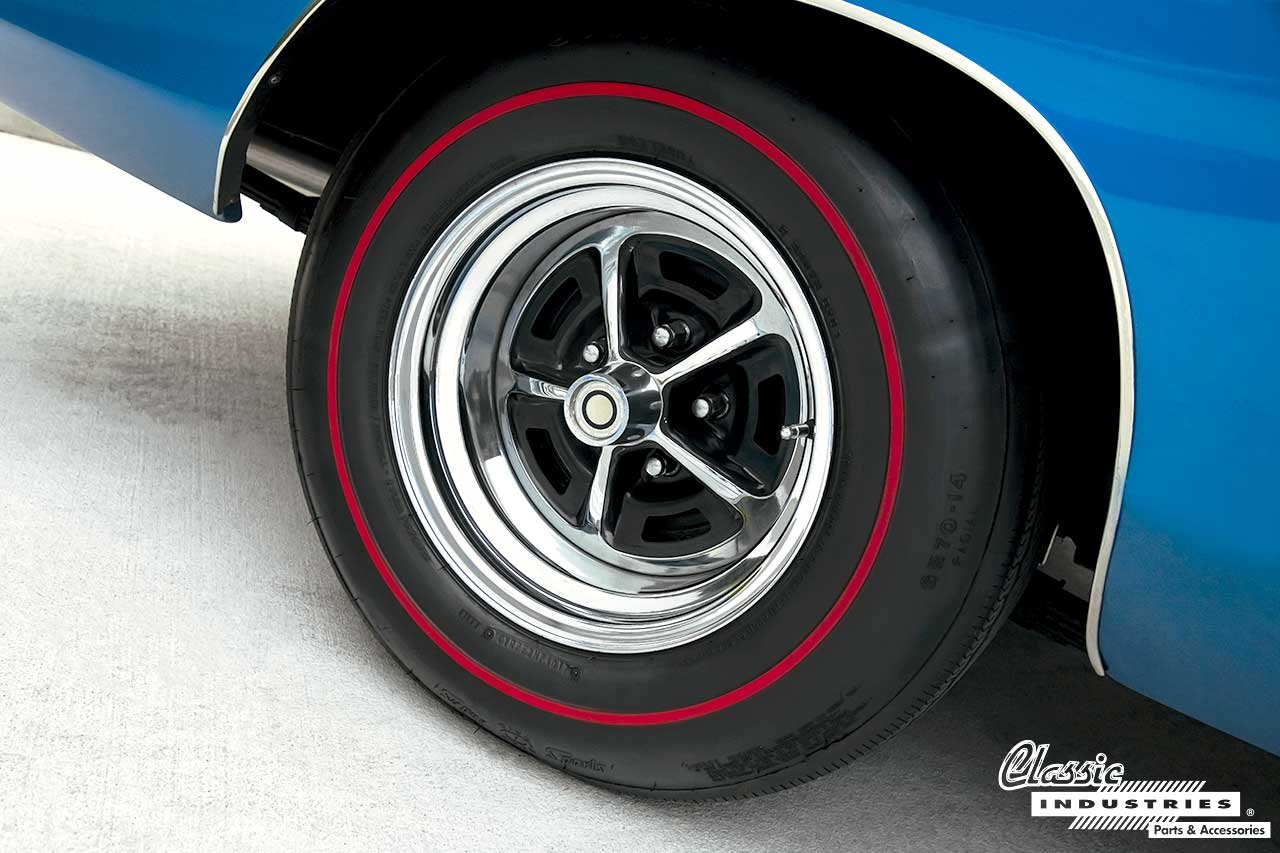 This '68 Charger rides on Magnum 500 wheels clad in Firestone red-line tires, maintaining the timeless look of a late '60s muscle car.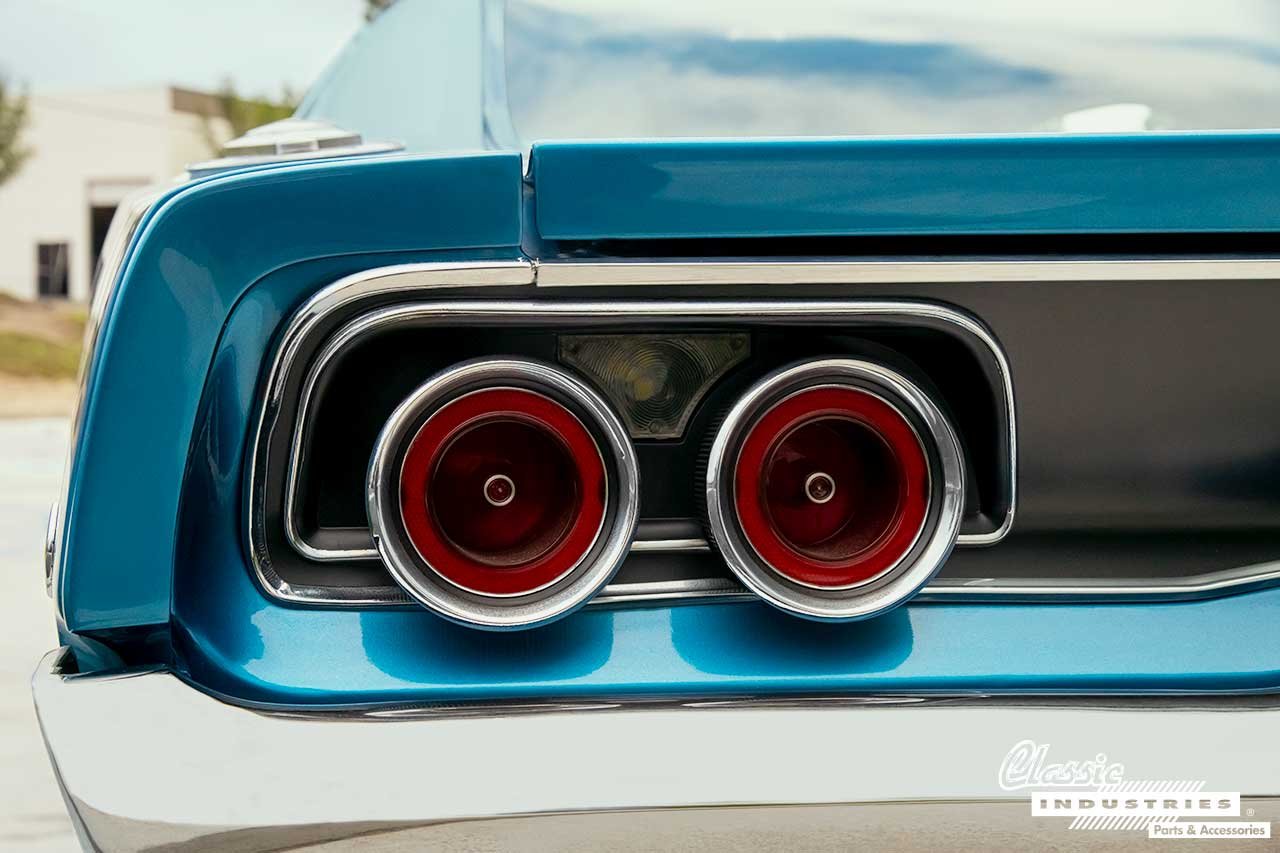 The iconic round tail lamps clearly identify this Charger as a '68. Dominick sourced these parts from the Classic Industries Mopar catalog, along with a factory-style satin black tail lamp panel.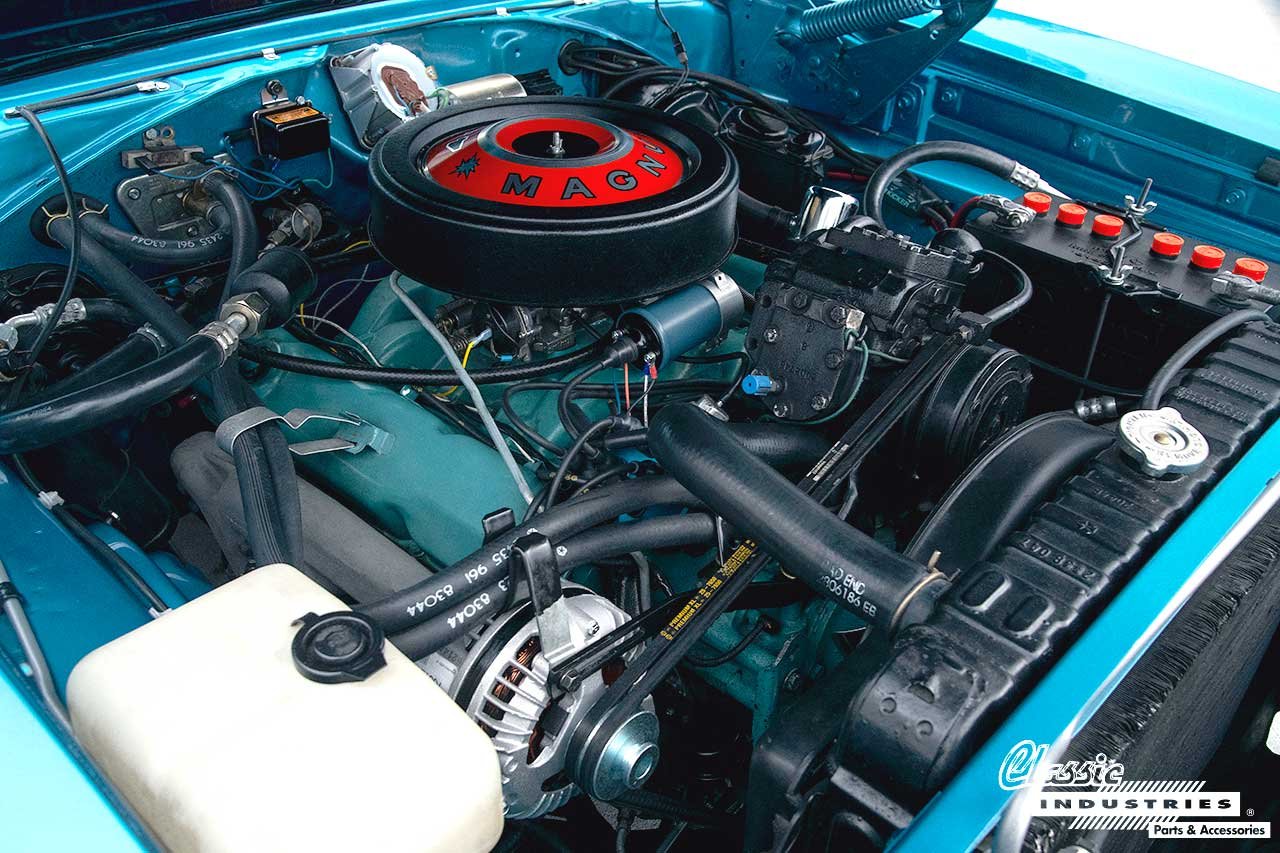 This car still has the numbers-matching 440ci V8, rated at 375 horsepower, as well as the Torque Flite automatic transmission. The meticulous restoration left these components looking as if they just left the dealership showroom.
The interior received a similar level of attention during the restoration process. The black upholstery contrasts beautifully with the bright blue paint, and every one of the gauges (including the Tic Toc Tach) illuminates and works as it should.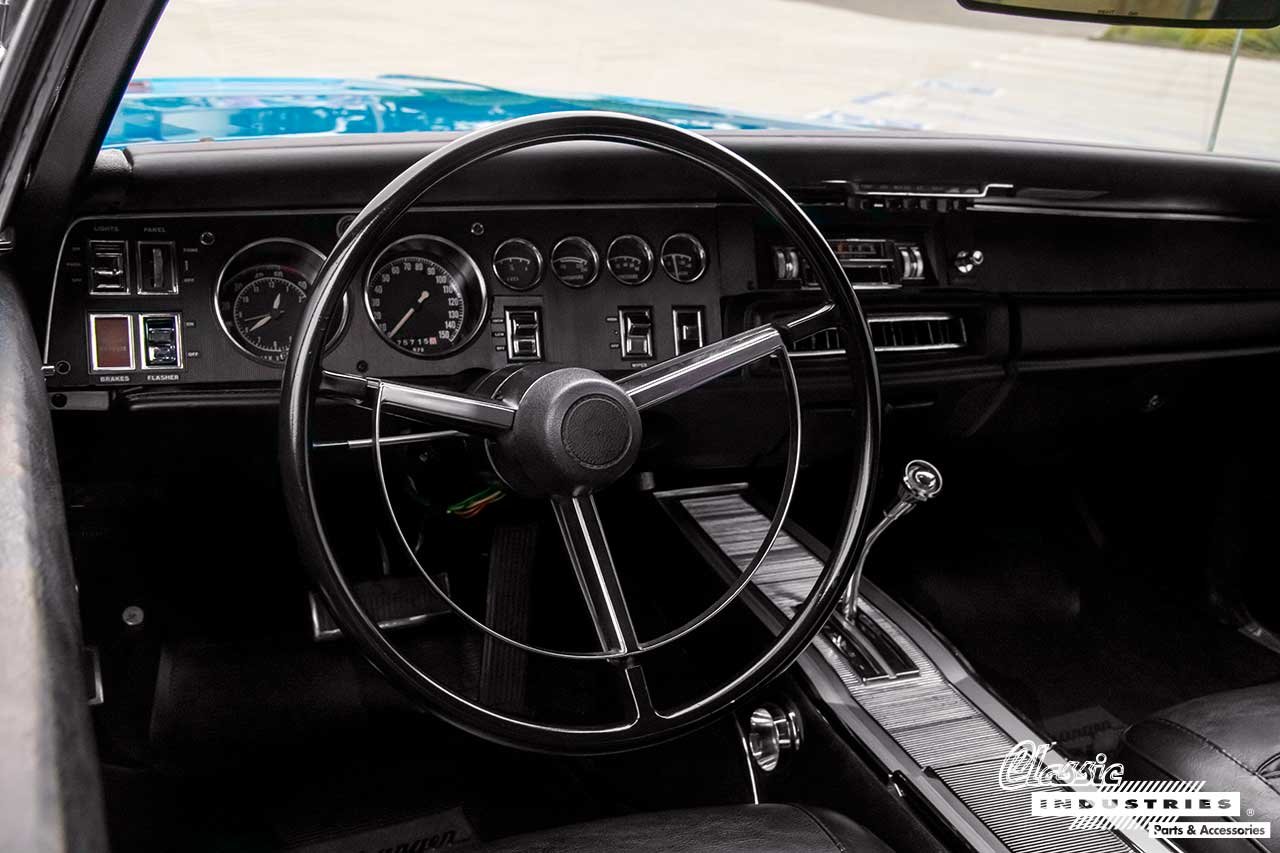 An original-style black steering wheel and console shifter complete the interior of Dominick's '68 Charger R/T.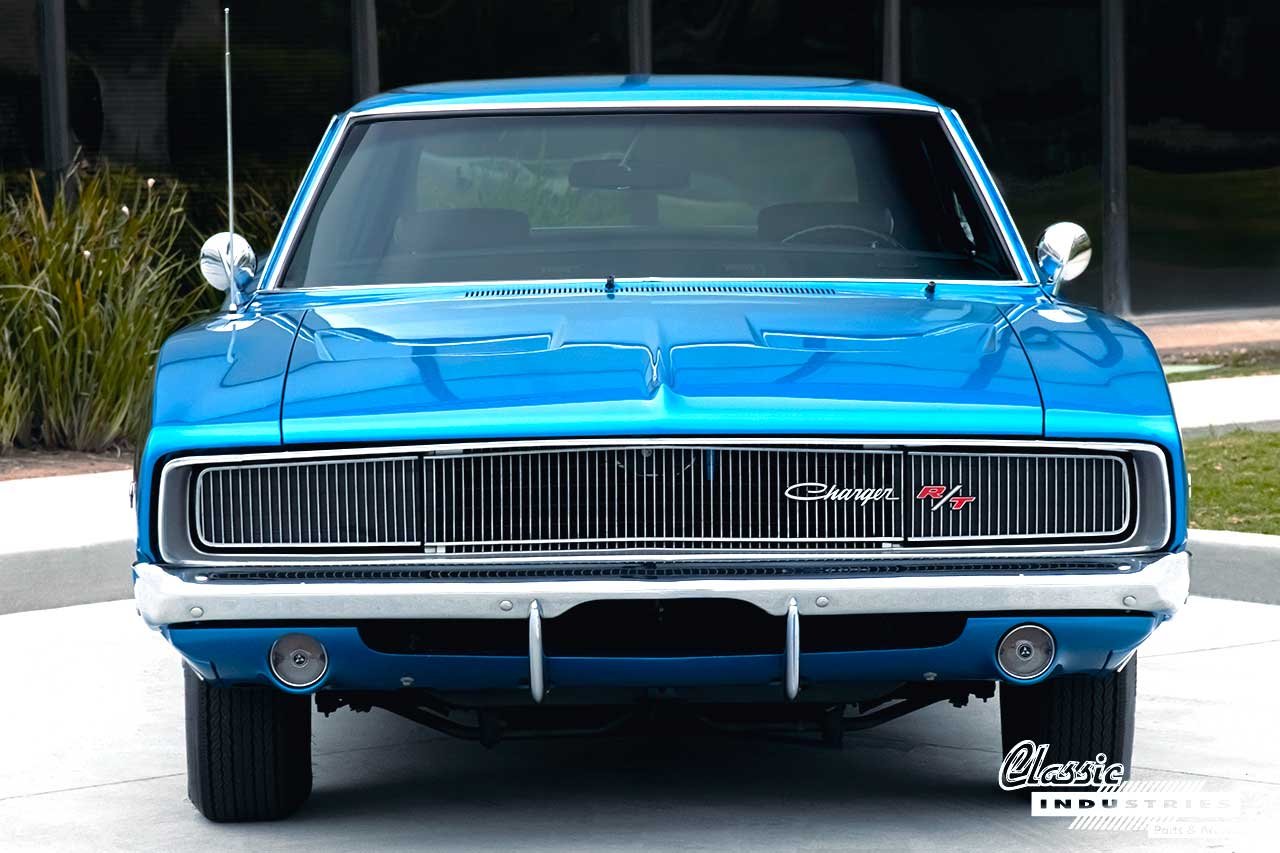 Dominick was ecstatic to find this '68 Charger R/T, and even happier to see it fully restored to its original state. Aside from the paint — his first Charger was green — this car closely matches the car he lost track of in the early '70s. And one thing's for sure: he won't let this one get away.
For more photos and details about this car, check out the great article our friends at Mopar Connection magazine wrote about it back in 2019.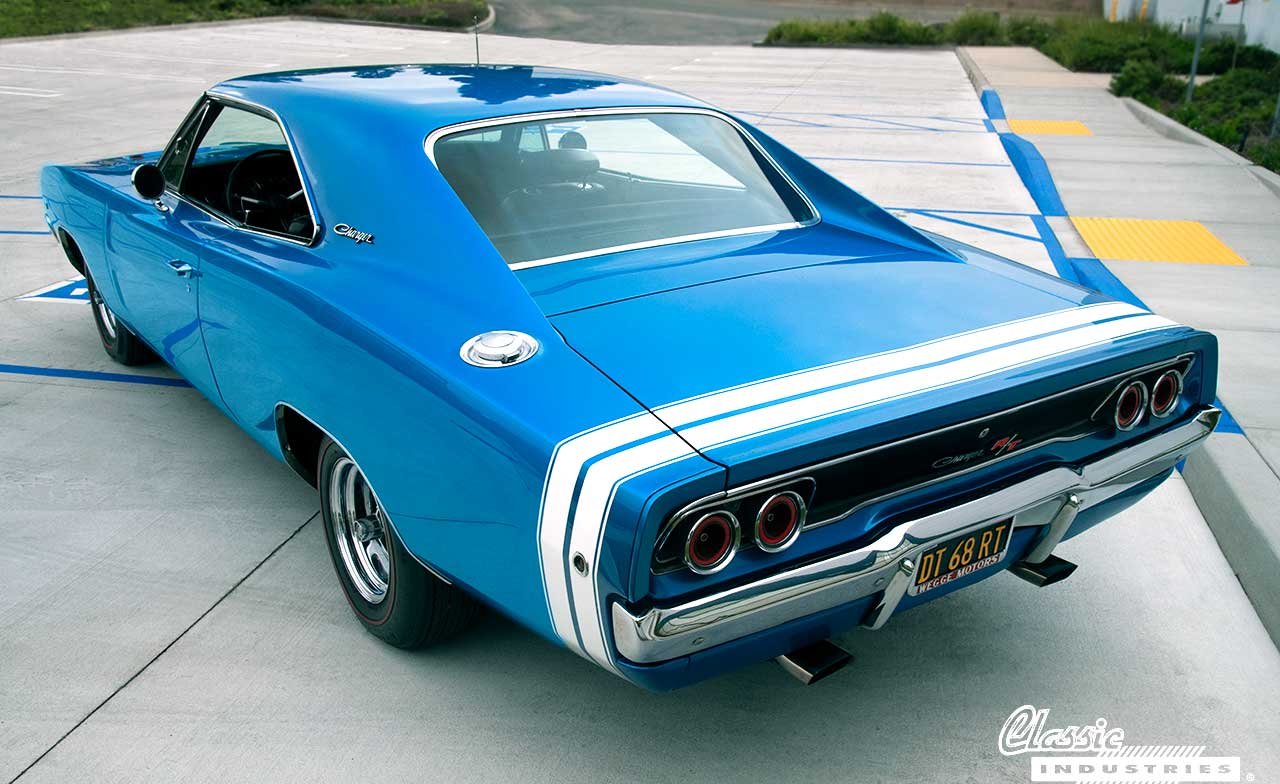 If you're working on a classic Mopar muscle car project, Classic Industries would be glad to help you just as we helped Dominick. Browse our ever-growing selection of Dodge and Plymouth restoration parts on our website, or click the button below to get a free full-color parts catalog.