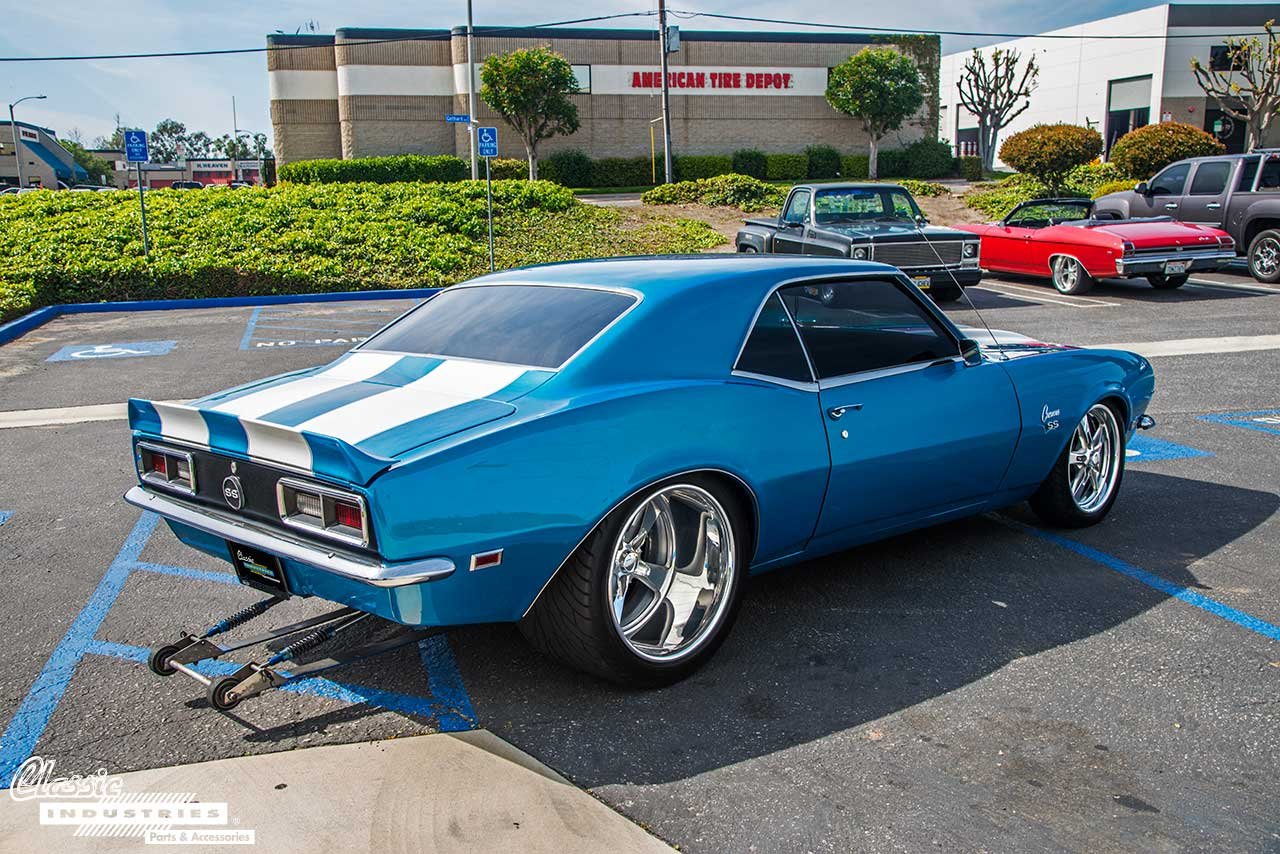 Unassuming "sleeper" cars can be a lot of fun, since it's always entertaining to surprise onlookers by achieving impressive horsepower and performance in an otherwise ordinary-looking vehicle. However, it can be just as much fun to build a vehicle that has no qualms about showing off its potential for the world to see. Much like a venomous snake with brightly-colored stripes that tell predators "don't mess with me", these raucous cars send a loud and clear message about their potential.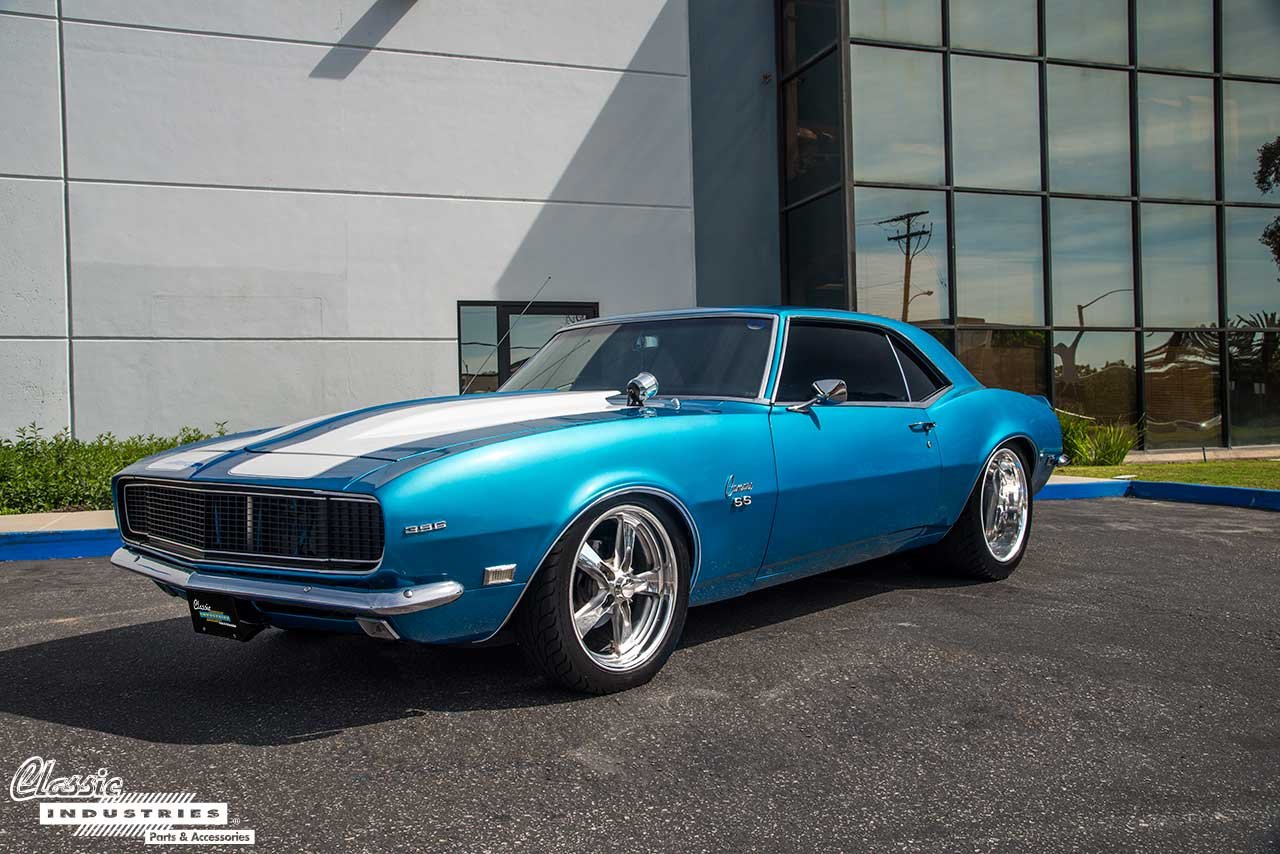 The 1968 Camaro SS/RS seen here is an excellent example of a resto-modded vehicle that screams "fast" at first glance. It belongs to Scott Hegedus, of Costa Mesa, California. He has owned this car for 25 years, and during that time turned it into an aggressive pro-street-style build.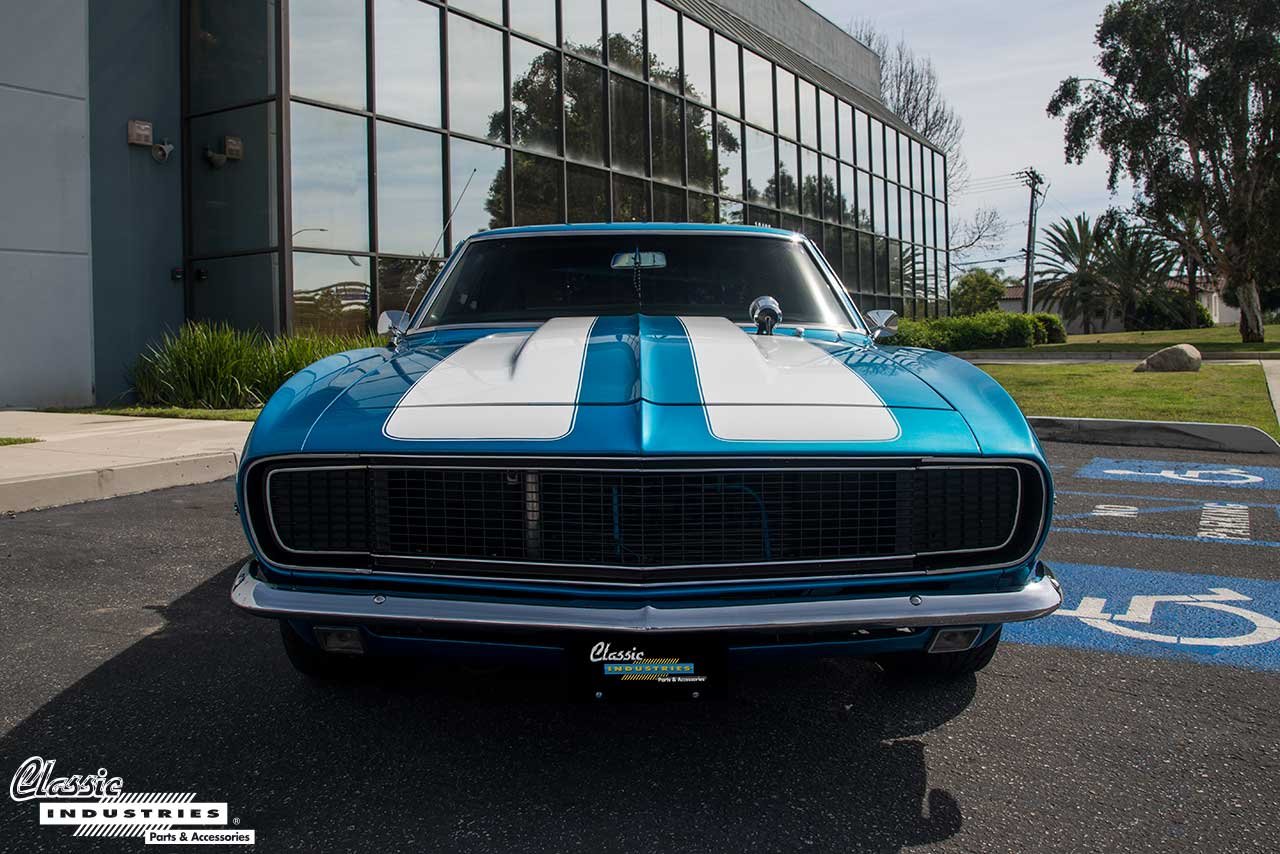 The first and most obvious indicator of this '68 Camaro's performance is the wheelie bar protruding from beneath the rear bumper. When Scott launches his car at the drag strip, this bar helps keep the front end from lifting excessively.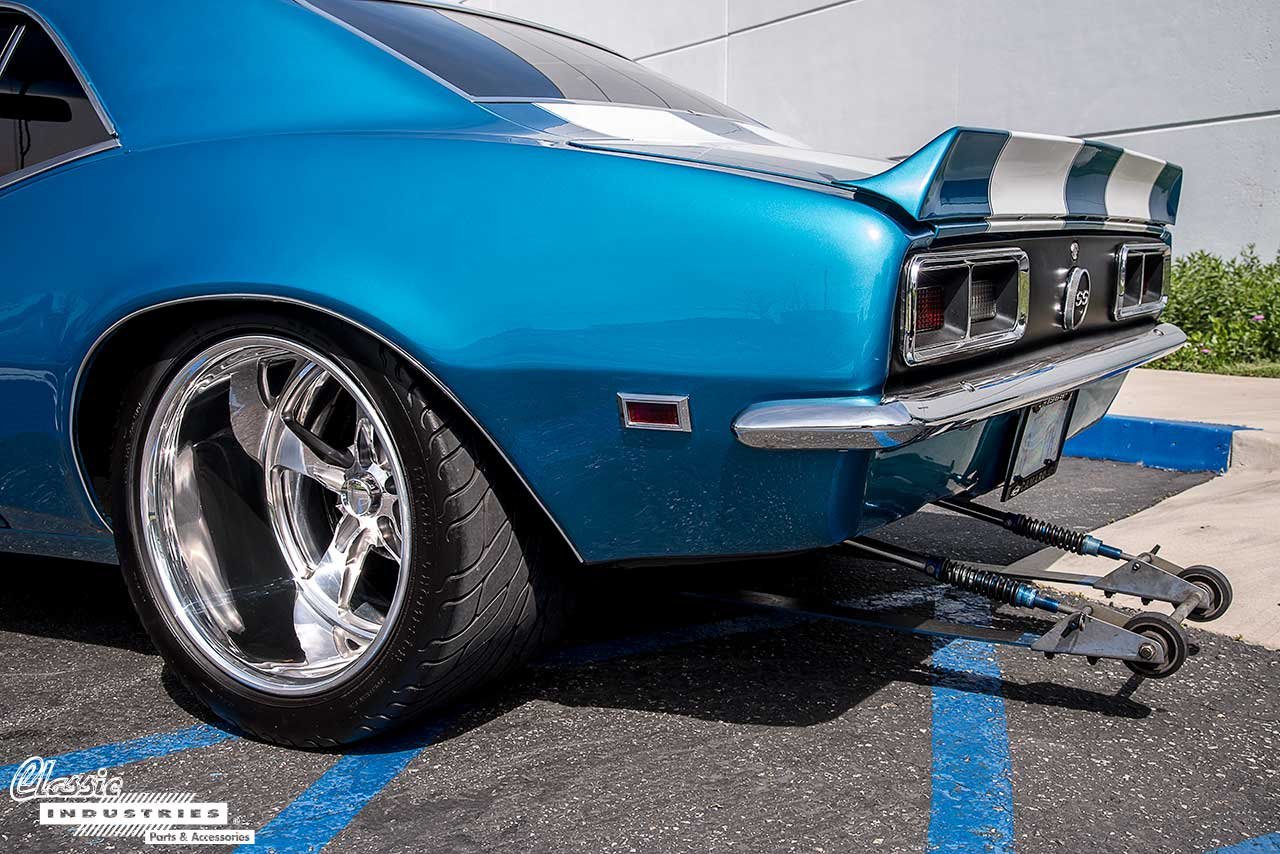 Wide tires wrapped around polished billet 5-spoke wheels provide traction, and the extremely deep lip on the rear wheels creates an eye-catching appearance. Scott also installed a performance suspension kit that lowered the car substantially.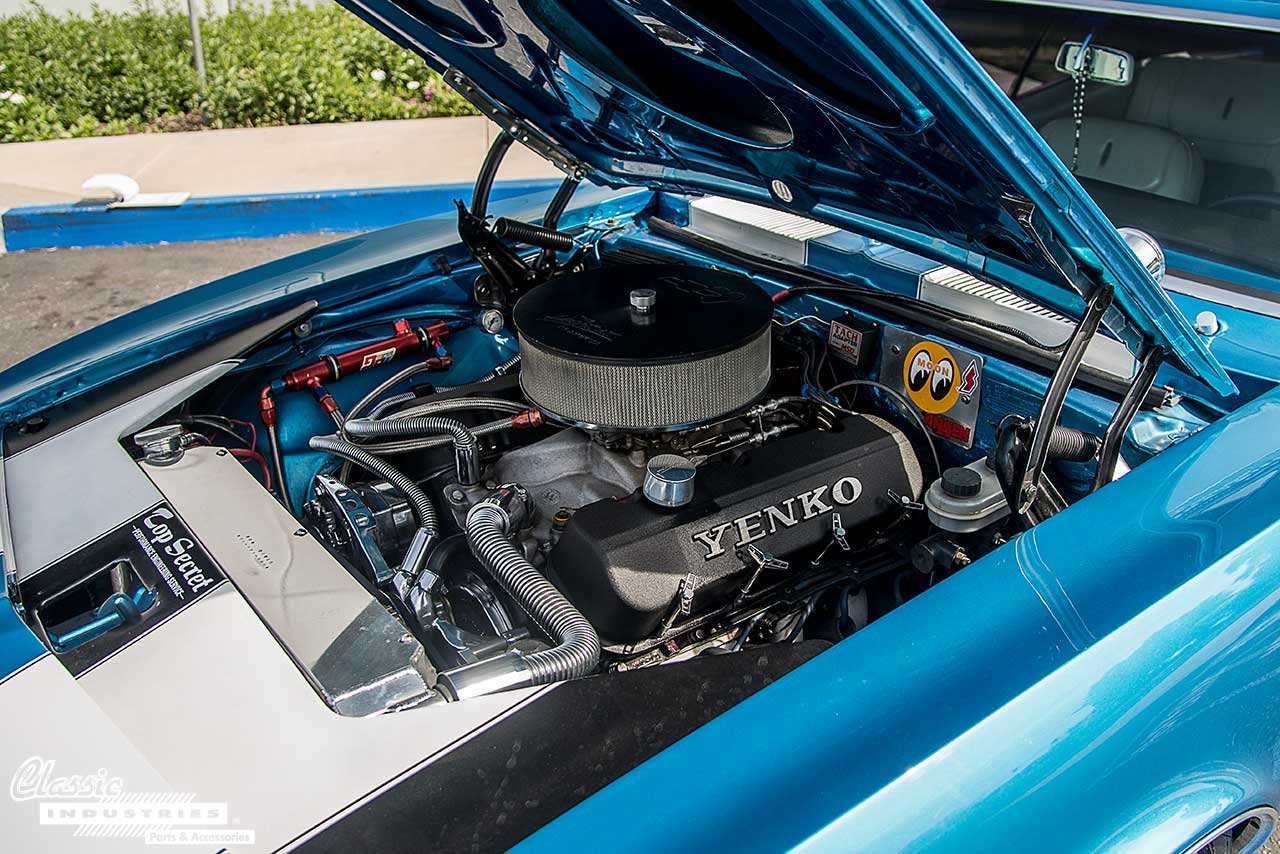 This Camaro is powered by a 427ci big-block V8, which has received numerous mods. These include a high-flow carburetor and intake manifold, an aluminum radiator, and long-tube headers. There's also a set of Yenko valve covers and a hood-mounted tach. The big block is paired up with a TH-700R4 automatic transmission.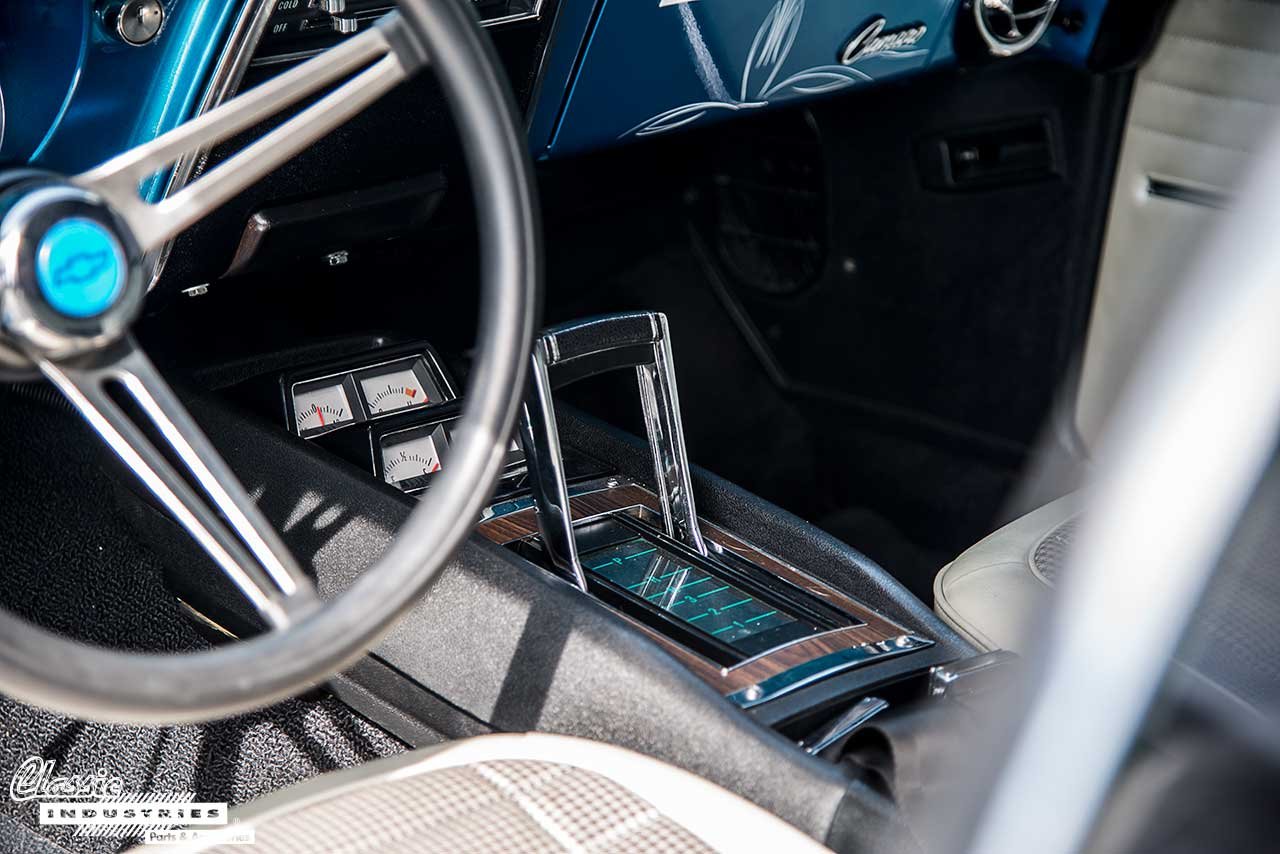 Scott's '68 Camaro was topped off with a coat of Marina Blue metallic paint, white racing stripes, and new chrome trim all around. The RS front end with hideaway headlamps gives it a sleek appearance.
This Camaro certainly doesn't hide its performance, and that's just how Scott likes it. If you're working on a classic Camaro restoration or resto-mod project, Classic Industries can help you find all the parts you need to complete your build. Click the button below to get your free full-color Camaro restoration parts catalog.