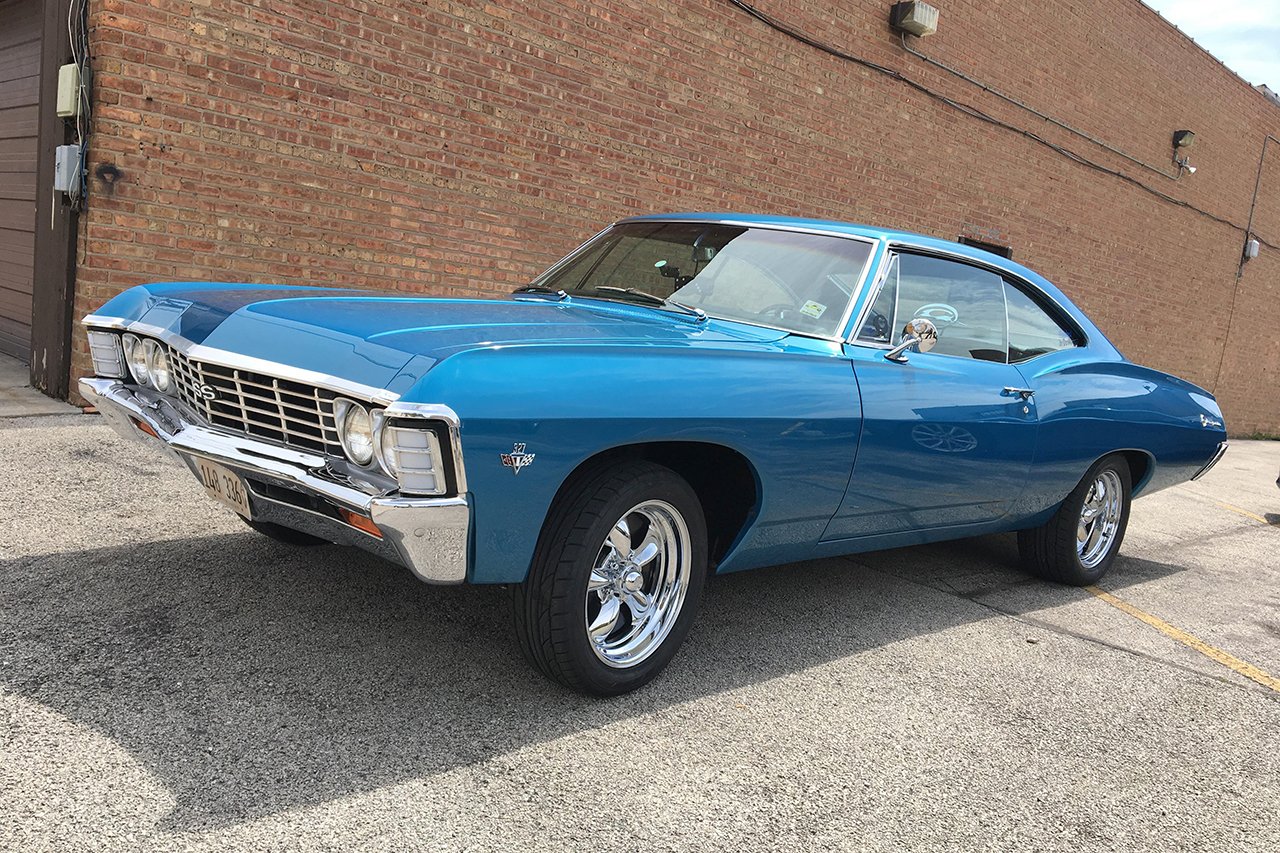 Each one of us has a certain classic car that we've always wanted to restore. Maybe you've been fortunate enough to complete a full restoration already, or maybe you're in the initial stages of searching for a clean example. Either way, you've probably spent a lot of time thinking about the project, and looking forward to its completion. John R. Uba of Illinois told us that his dream was to finish restoring his 1967 Chevy Impala, and he was able to do just that. He wrote, "People said dream on. I say dream come true!"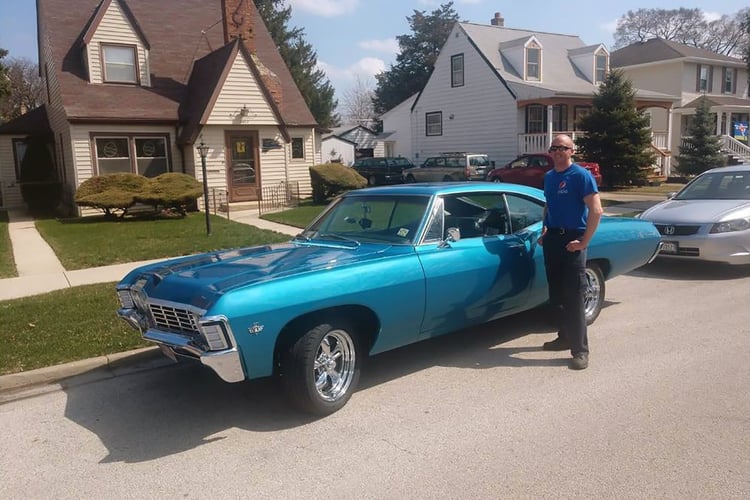 John, pictured above, told us that he has owned this Impala since 2005. Over the last 15 years, he completed a top-to-bottom restoration. The body was stripped down to bare metal, and key body panels such as the quarter panels, floor, fenders, and hood were replaced with original-style sheetmetal. The Impala was then repainted in beautiful Marina Blue, and fitted with new bumpers, grille, lighting, emblems, door mirrors, and glass.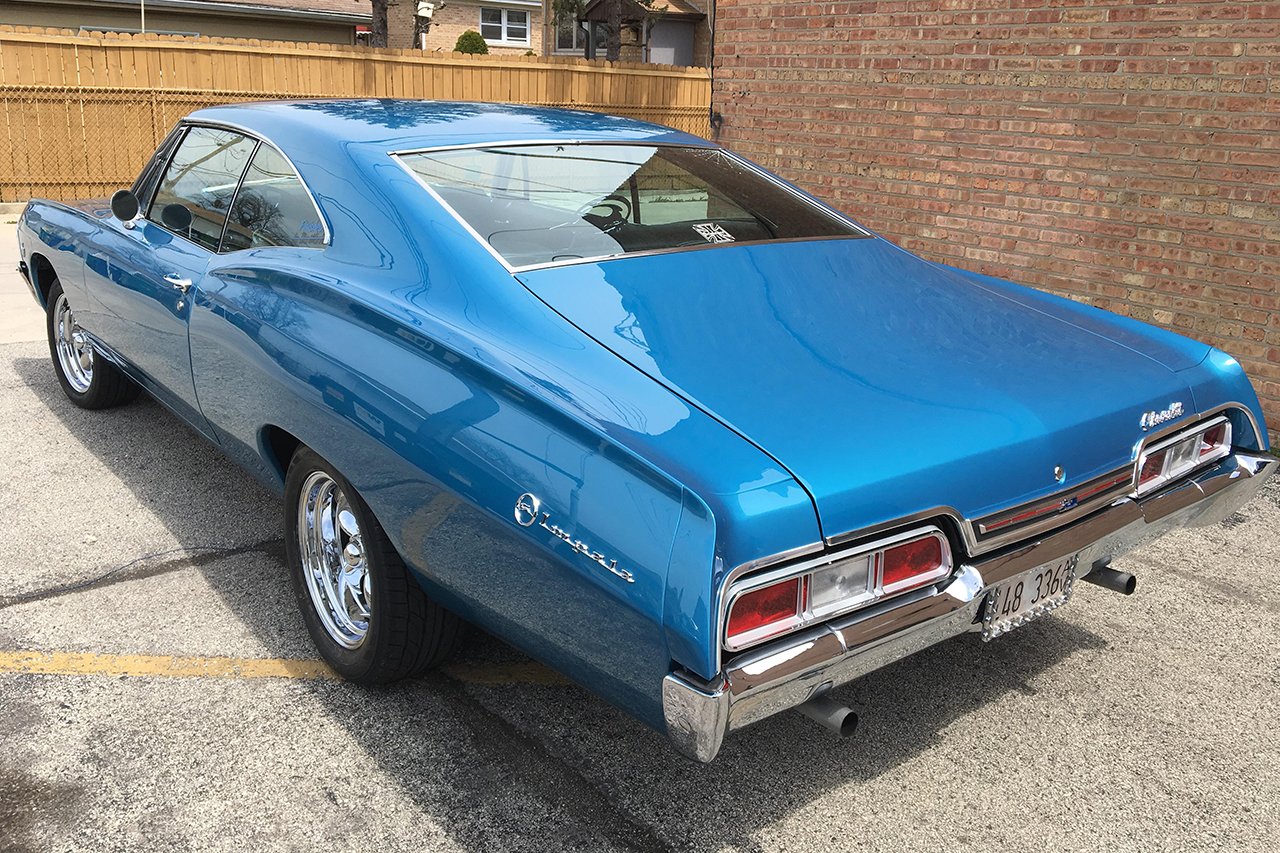 This car is powered by a 327ci V8 and Saginaw 4-speed manual transmission. It rides on all new suspension components and a set of polished American Racing Torq Thrust wheels.
The interior of John's Impala was also fully restored, with fresh black vinyl upholstery. Black fuzzy dice on the rear-view mirror and a chrome Impala logo on the rear seat shelf add a little extra flair.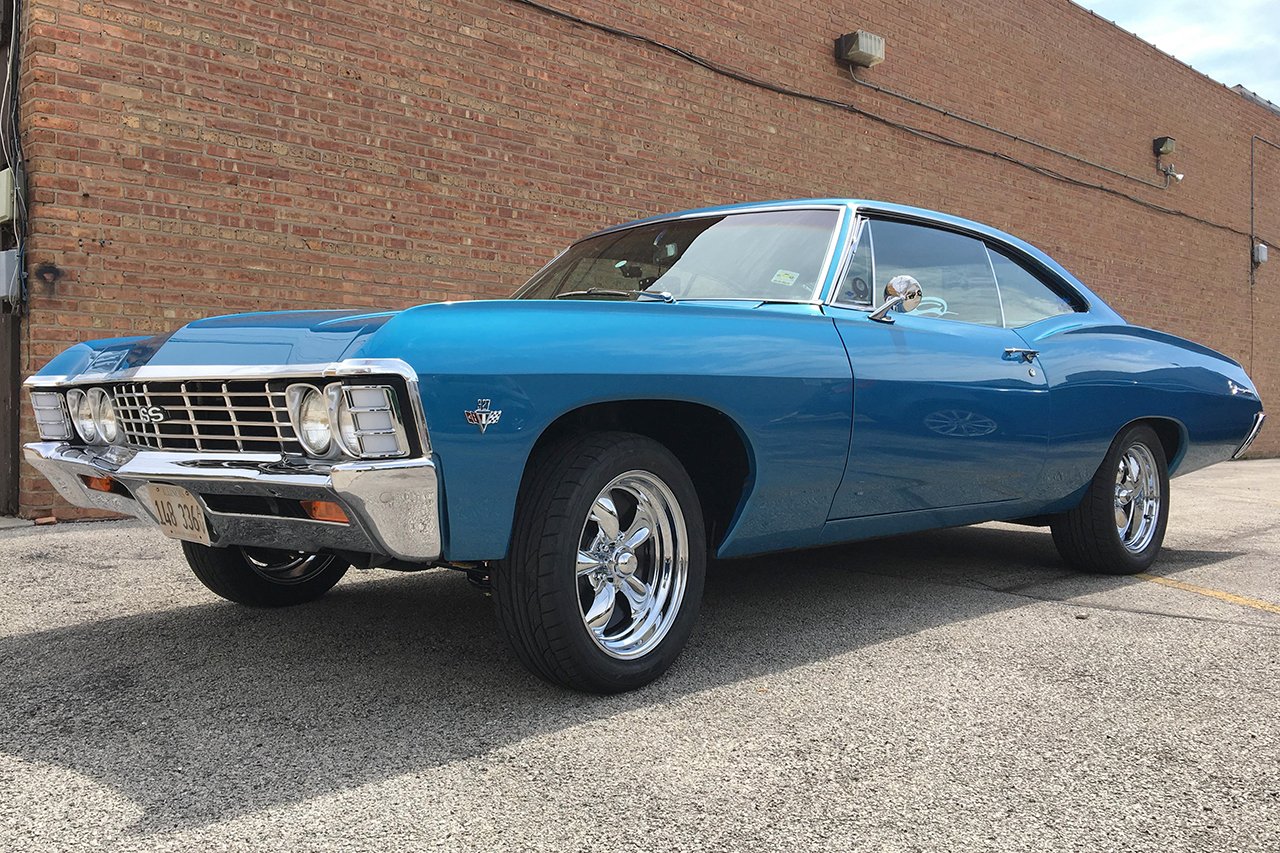 John writes, "I probably bought 90% of my parts from your company. If it wasn't for your company I would not be able to finish." We're glad we could help him complete his "dream come true," as he put it, and the results speak for themselves. This '67 Impala looks absolutely beautiful from bumper to bumper!
If you own a classic Impala, Caprice, Bel Air, Biscayne, or other Full-Size Chevy model, the Classic Industries restoration parts catalog contains thousands of original-style parts and aftermarket upgrades for your vehicle. Click the button below to get your free Full-Size Chevy parts catalog now.