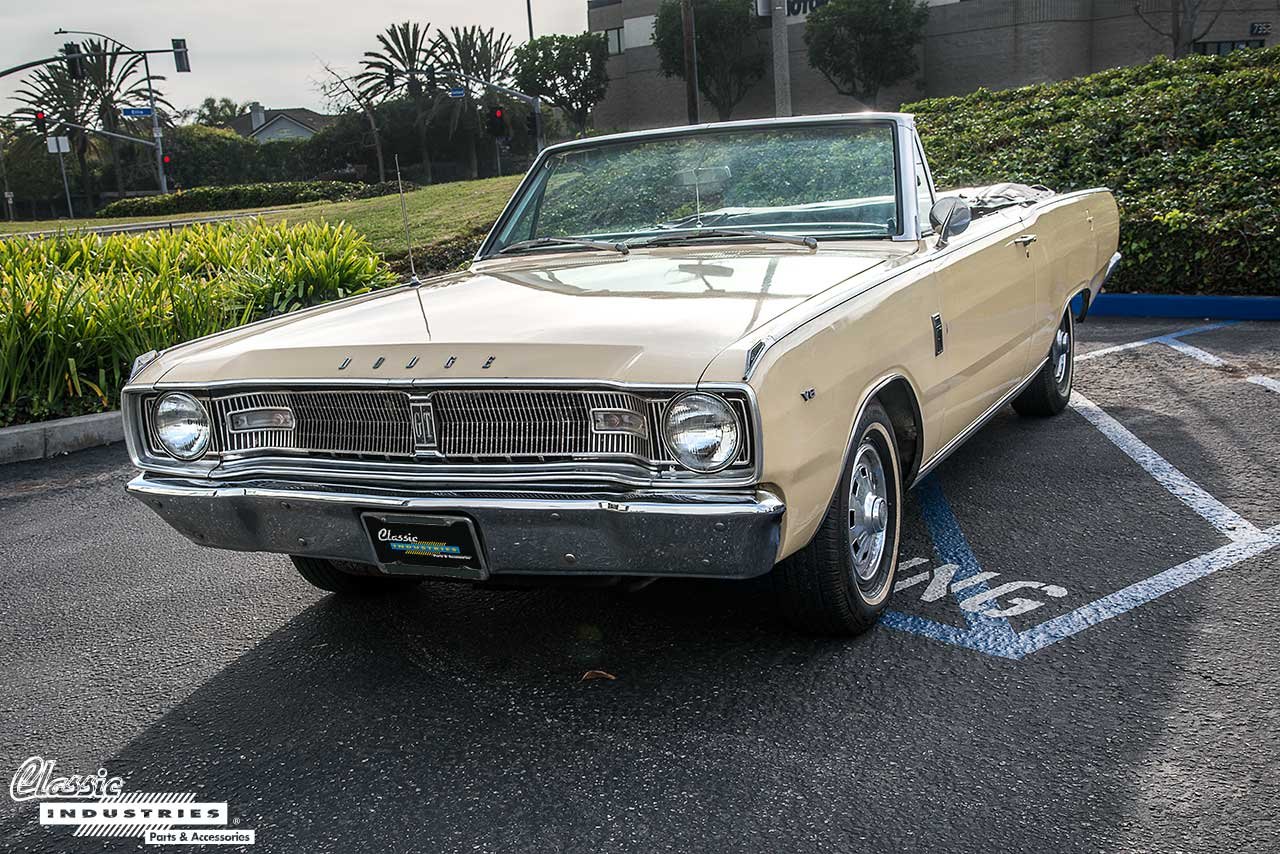 There's nothing quite like driving a convertible, especially when that convertible is a classic. Cruising with the top down and a cool breeze in your hair is one of those experiences that's bound to put a smile on your face. However, changing ambient temperature and weather conditions means you'll probably end up driving with the top up sometimes — unless you're Mario Molina. He tells us he put the top down on his 1967 Dodge Dart 10 years ago, and hasn't put it back up since then.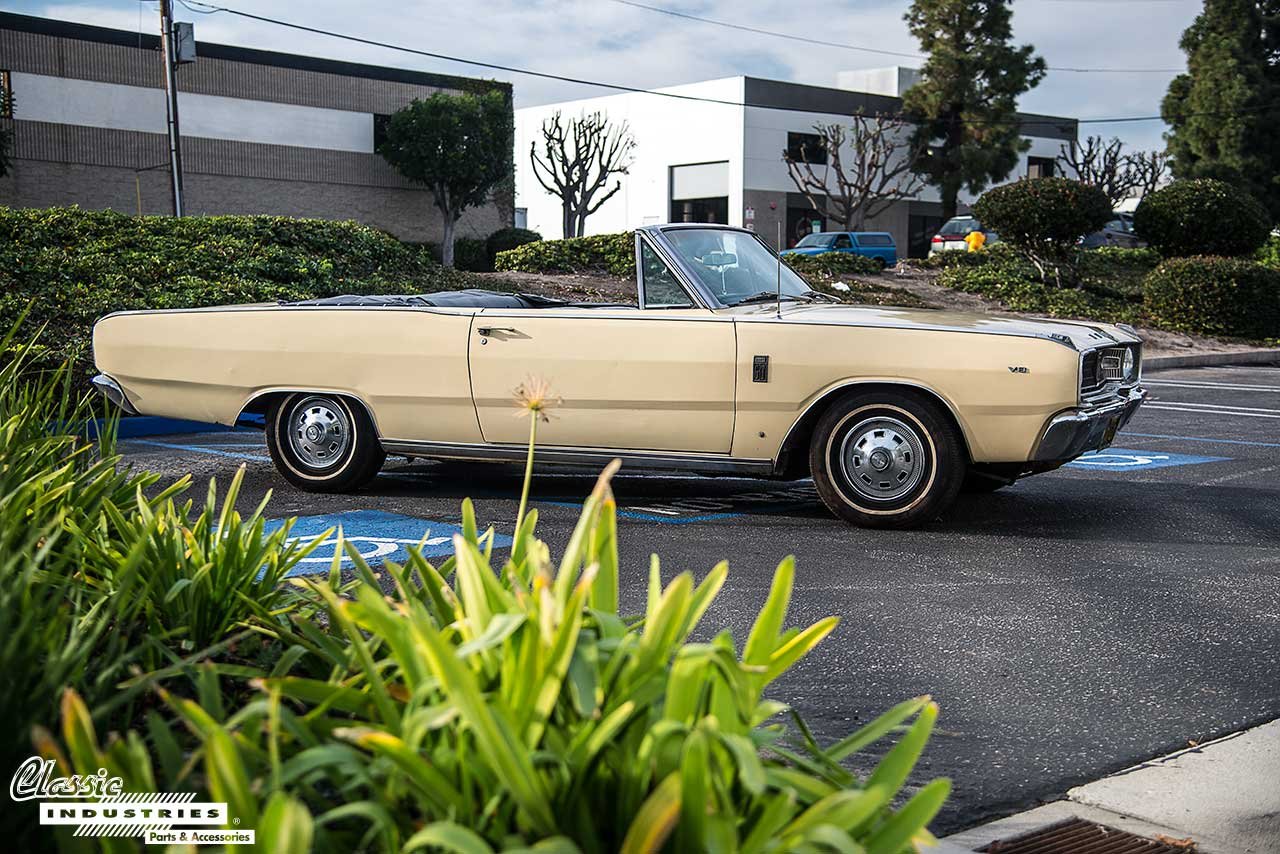 Although the weather in Mario's hometown of sunny Los Angeles, CA is usually pleasant, it's not exempt from rainy days. But Mario is dedicated to enjoying every mile of the open-air experience in his drop-top Dart. He tells us he is the second owner of the car, and that he drives it almost every day. The rest of the time, he drives his other classic: a 1956 Chevy Nomad.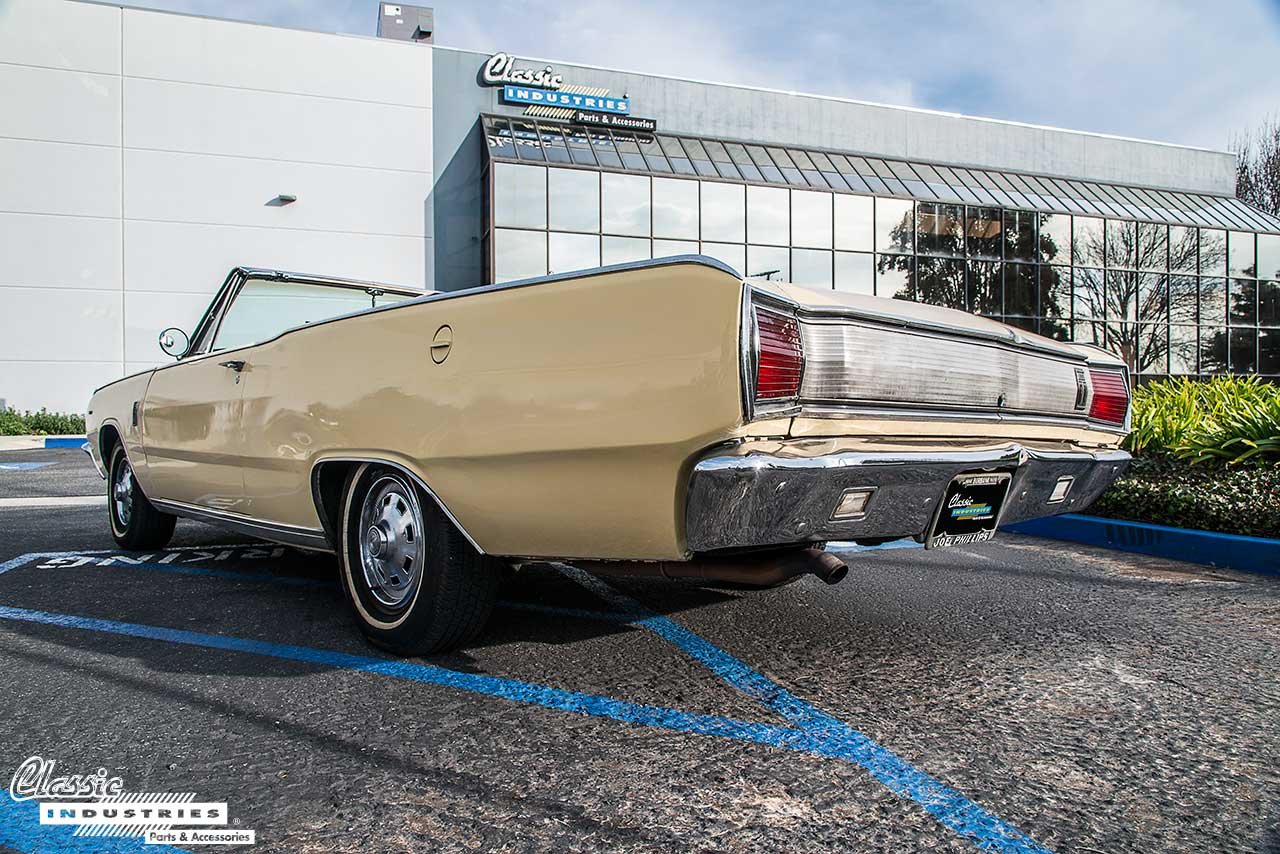 Mario's '67 Dart GT has been restored with a glossy coat of pale yellow paint, shiny chrome trim, refreshed lighting, and whitewall tires. The car is powered by a 318ci V8 and automatic transmission.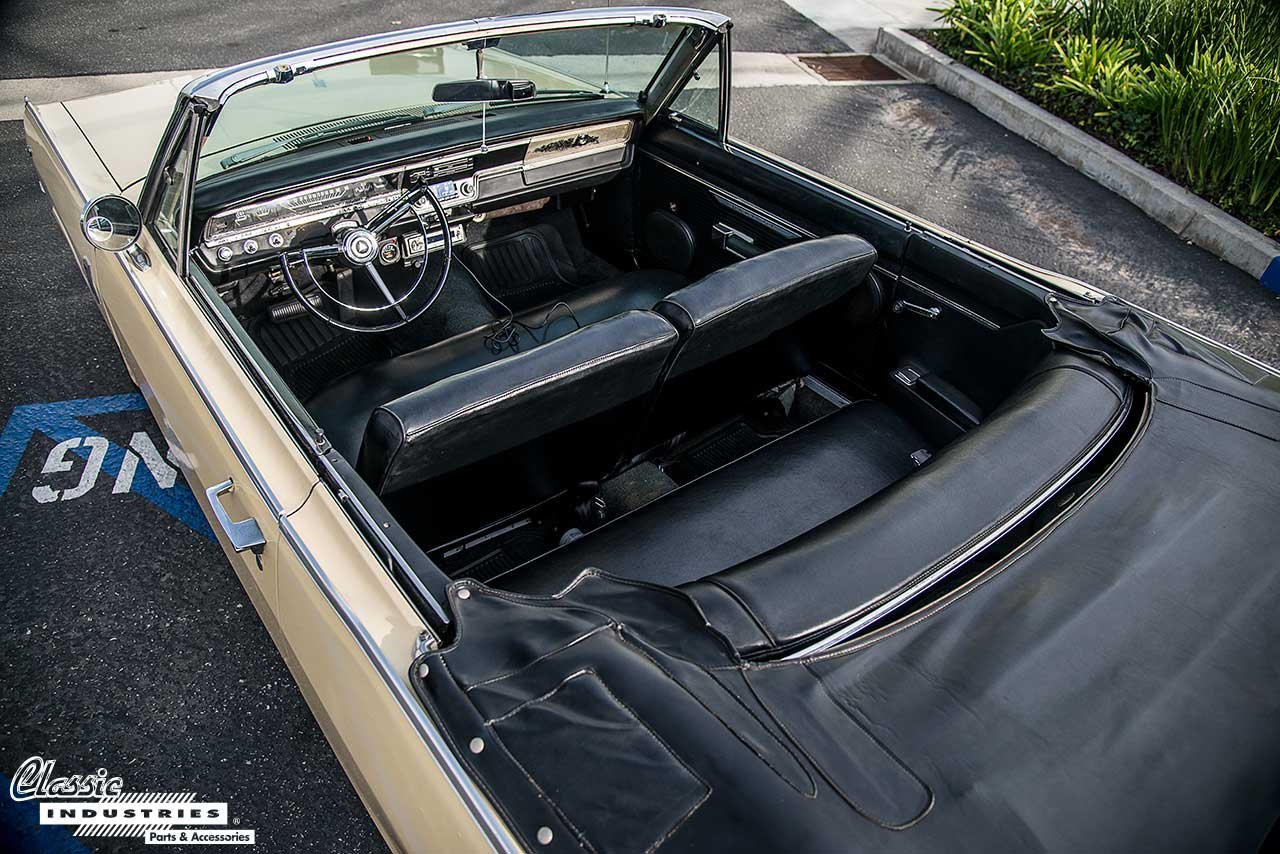 Looking down into the interior of Mario's Dart, you'll be greeted with clean black carpet and black vinyl upholstery. A chopped steering wheel reflects this car's intended use as a cruiser rather than a corner-carver. Mario also added an aftermarket stereo head unit beneath the dash so he can play more tunes with the top down.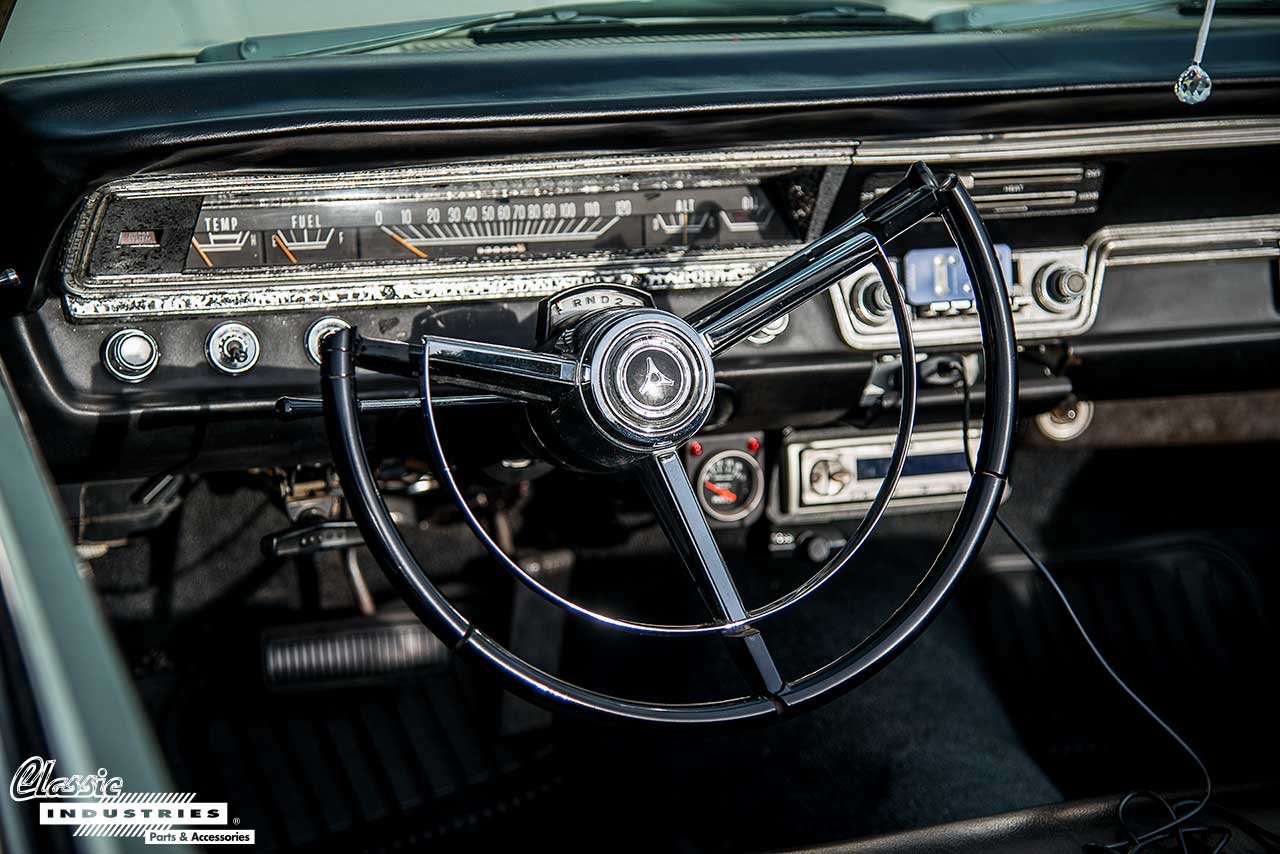 Mario enjoys driving his '67 Dart convertible, and his dedication to keeping it top-down shows just how much he likes the open-air cruising experience. And when he's in the mood for something different, he hops in his Nomad.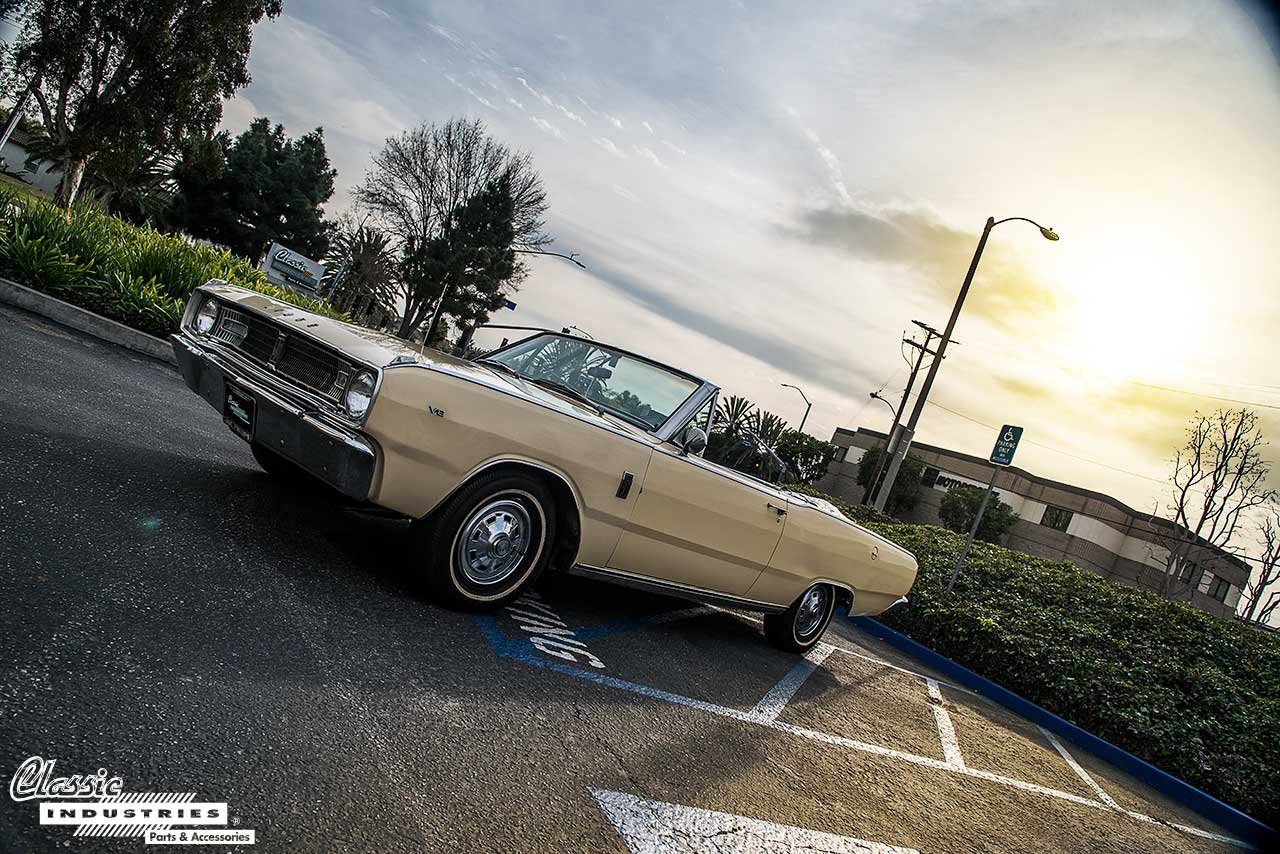 If you own a classic Dodge or Plymouth Mopar vehicle, be sure to check out the Classic Industries Mopar restoration parts catalog. We offer thousands of parts for timeless A, B, and E-body models, including the Dart, Charger, Challenger, Cuda, and many others. Click the button below to get your free full-color Mopar restoration parts catalog.