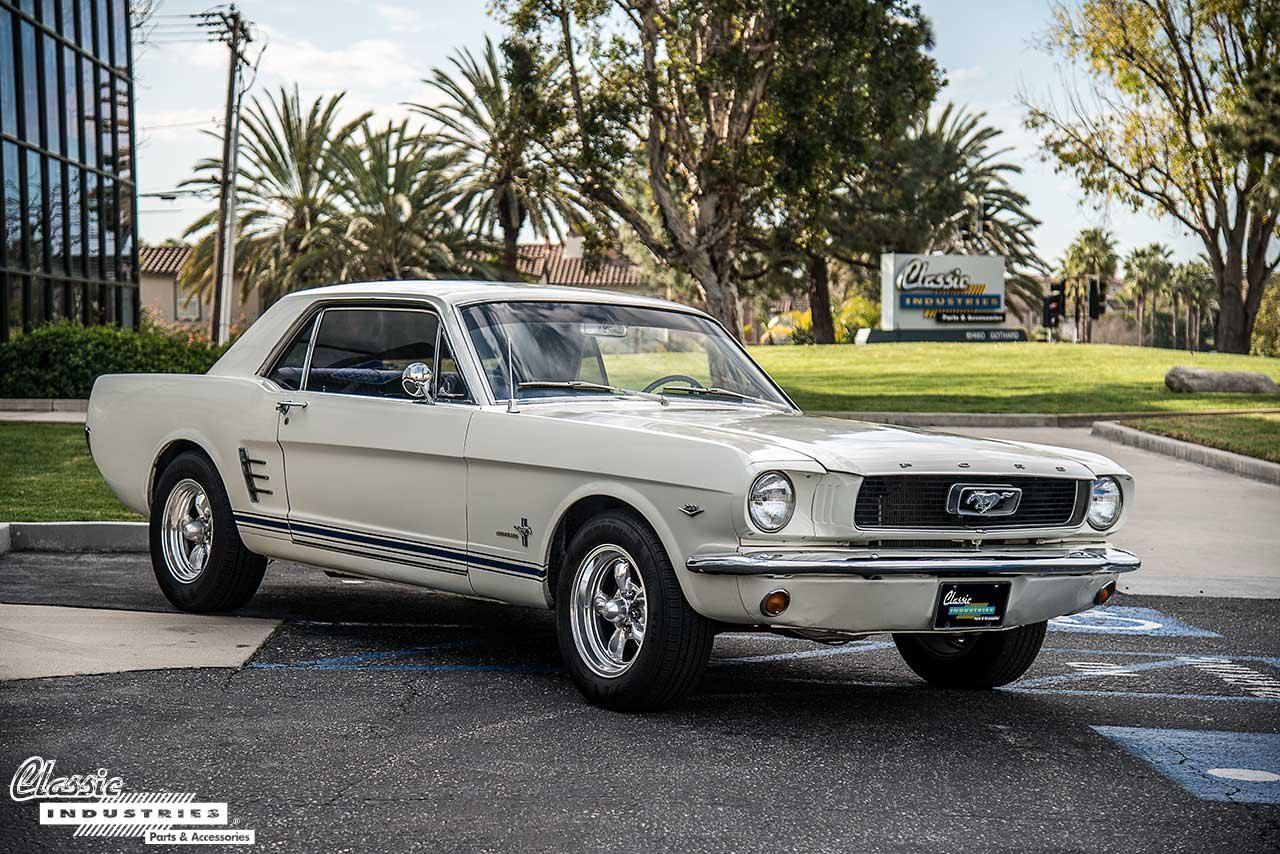 The phrase "don't look a gift horse in the mouth" may seem like a rather strange saying, but it makes more sense when you know the origin. It refers to the practice of evaluating a horse's age and health by looking at its teeth — in other words, questioning the value of a gift by inspecting it for small flaws. When Chuck Stubbings, of Huntington Beach, California, received this 1966 Mustang as a gift, it had its fair share of flaws. However, he happily overlooked them and embraced the opportunity for a fun restoration project.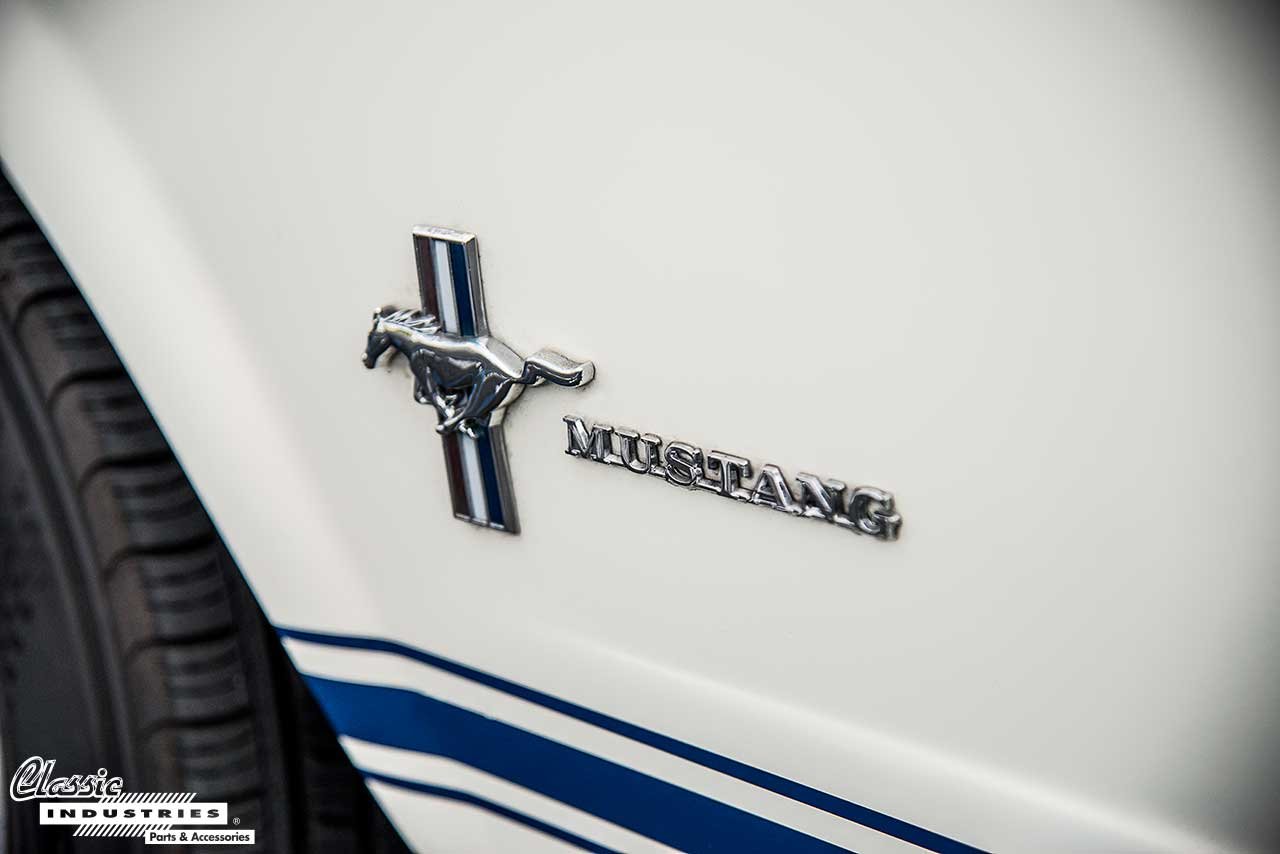 Chuck tells us that he got this Mustang as a present on his 45th birthday, and said it "needed tons of work" at that time, but that was no problem for him. He picked up a copy of our California Mustang catalog, and got to work repairing and rebuilding his new car.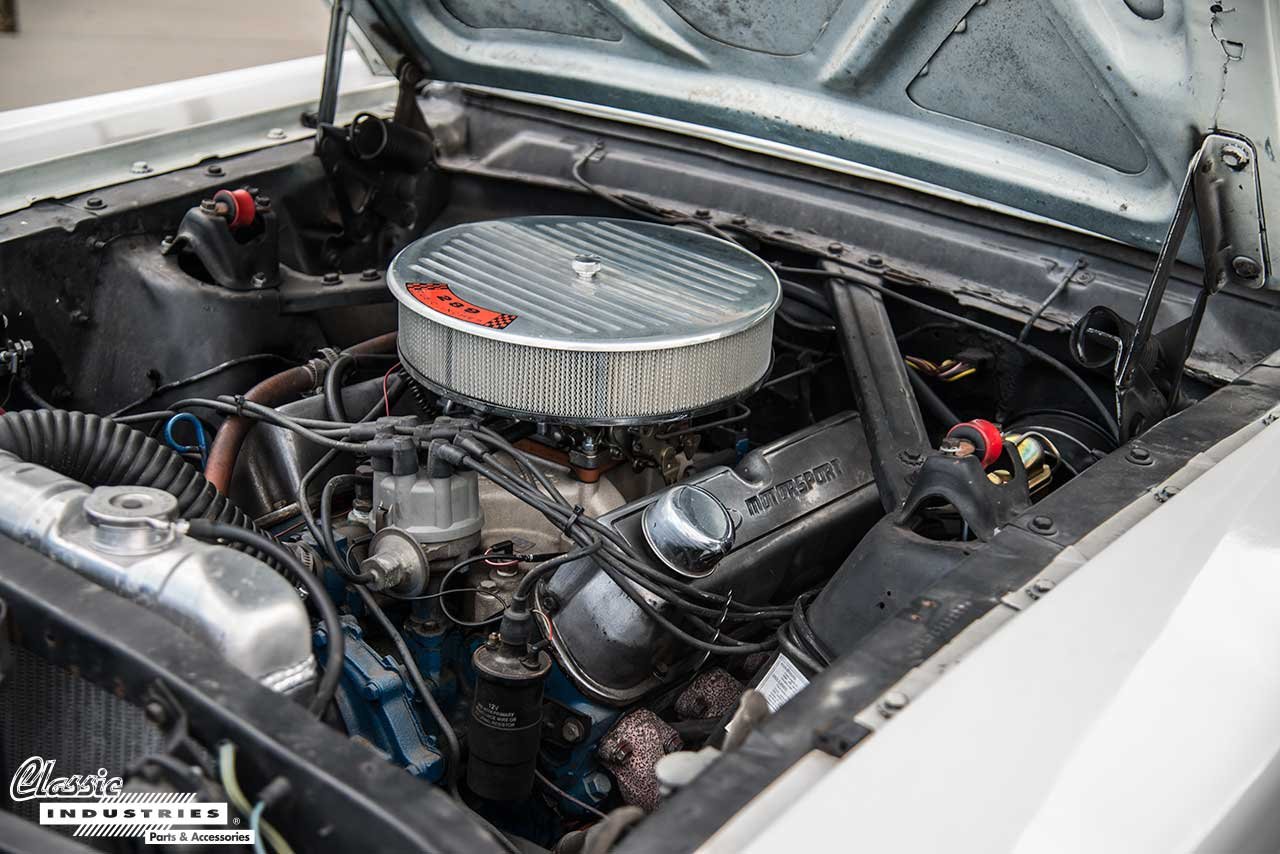 The 289ci V8 under the hood received much-needed maintenance, including a new radiator to keep the engine cool during the hot California summers. Chuck also installed a new brake booster to ensure reliable stopping power.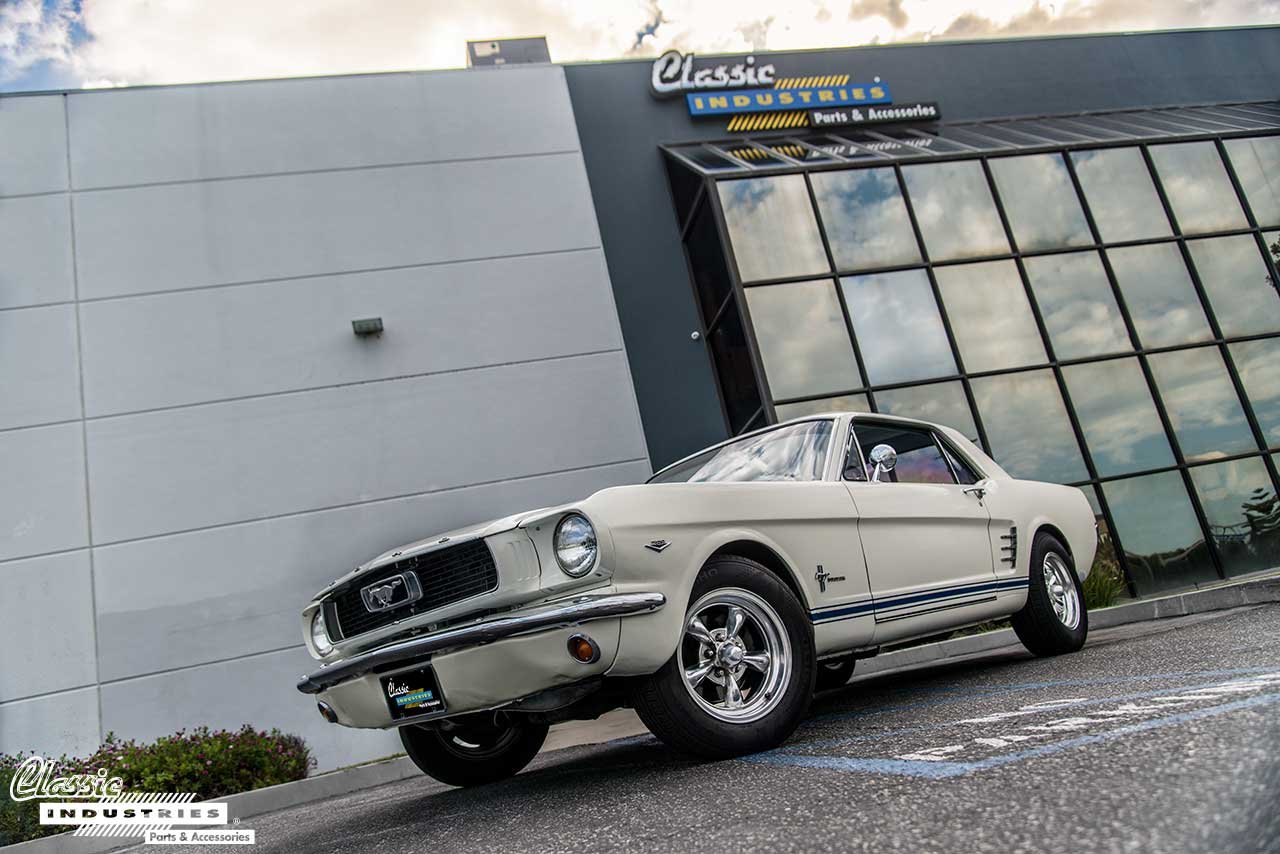 The exterior of the '66 Mustang received new chrome bumpers, mirrors, lighting, and a set of chrome American Racing wheels. Its white paint and blue stripes are echoed in the interior color scheme.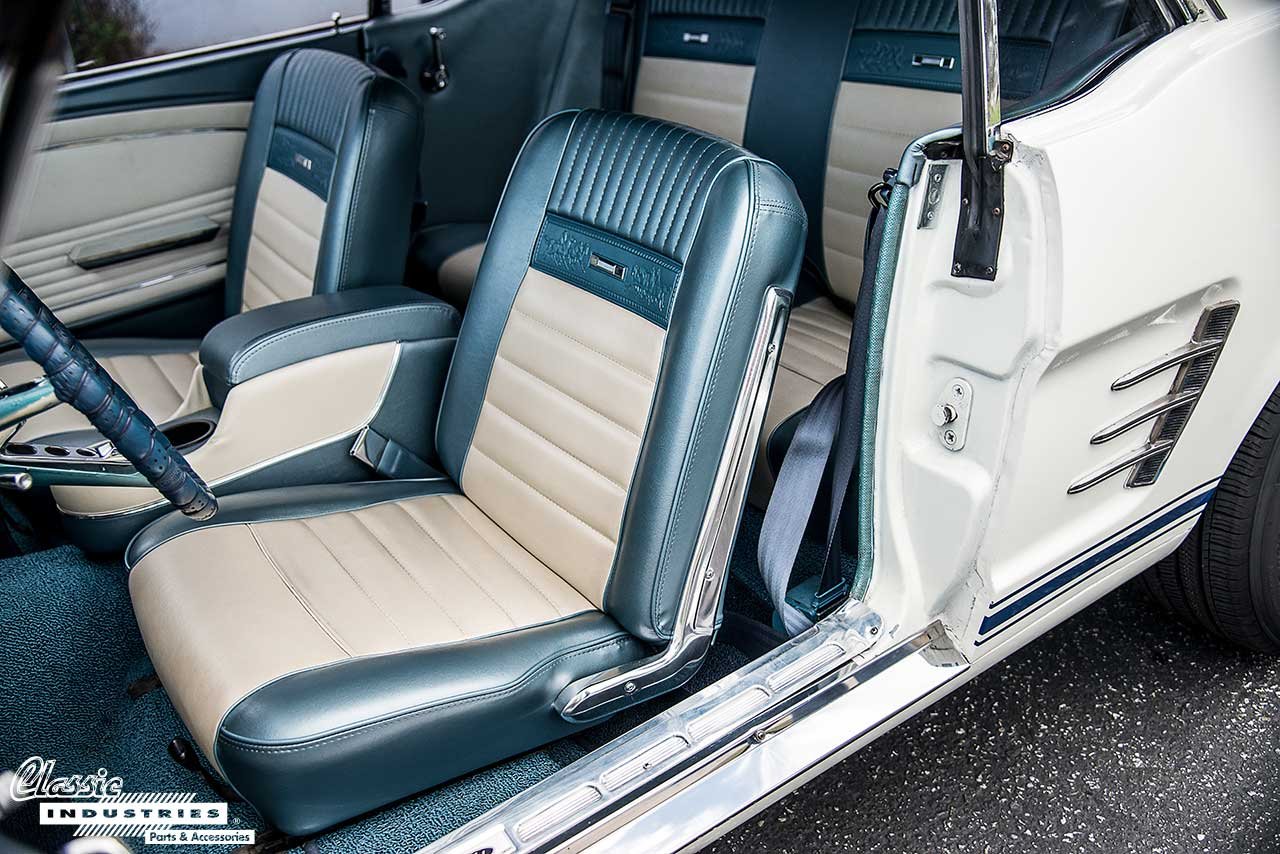 Chuck fully overhauled the interior, with new blue carpet and blue and white vinyl upholstery on the seats and doors. An upgraded stereo is hidden in the dash, with a digital display visible behind the classic-style radio controls.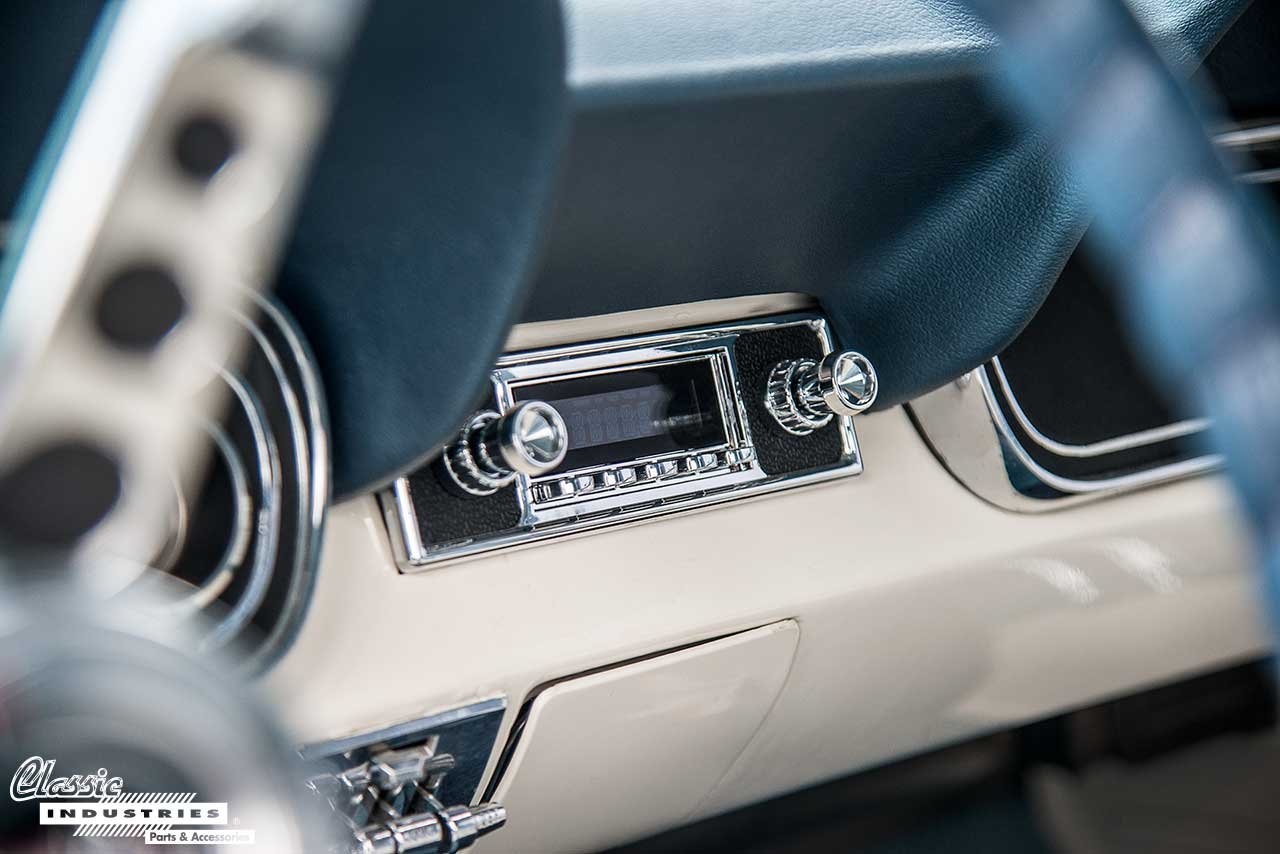 Chuck's Mustang may not have been in perfect shape when he received it, but it looks great and runs smoothly now. He has enjoyed the process of restoring it almost as much as he enjoyed receiving it in the first place.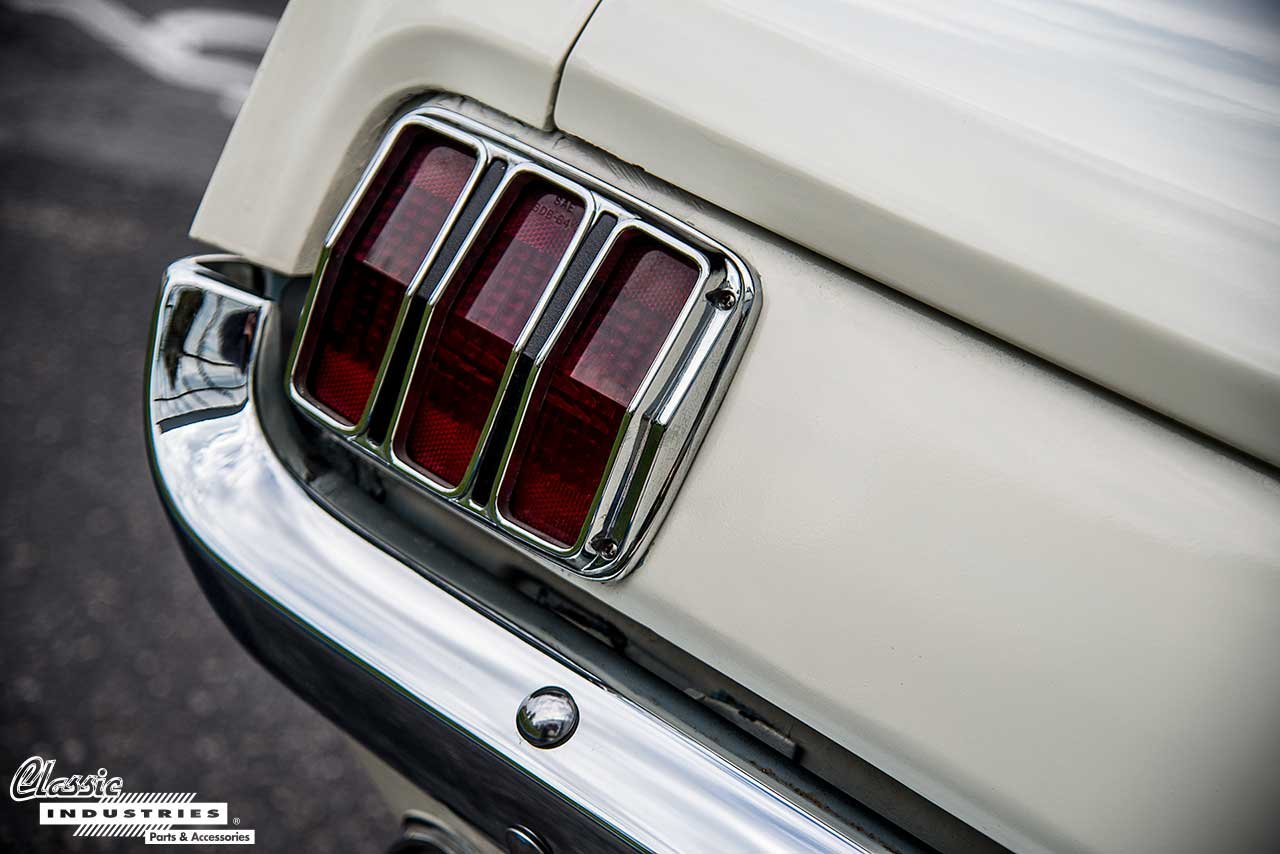 Any time he needs parts, Chuck stops by the Classic Industries showroom, which isn't far from the local fire station he works at. We always enjoy seeing this Mustang parked out front.
If you own a 1964-2004 Ford Mustang, Classic Industries has thousands of parts that can help you restore or upgrade it. Click the button below to get a free full-color Mustang restoration parts catalog.