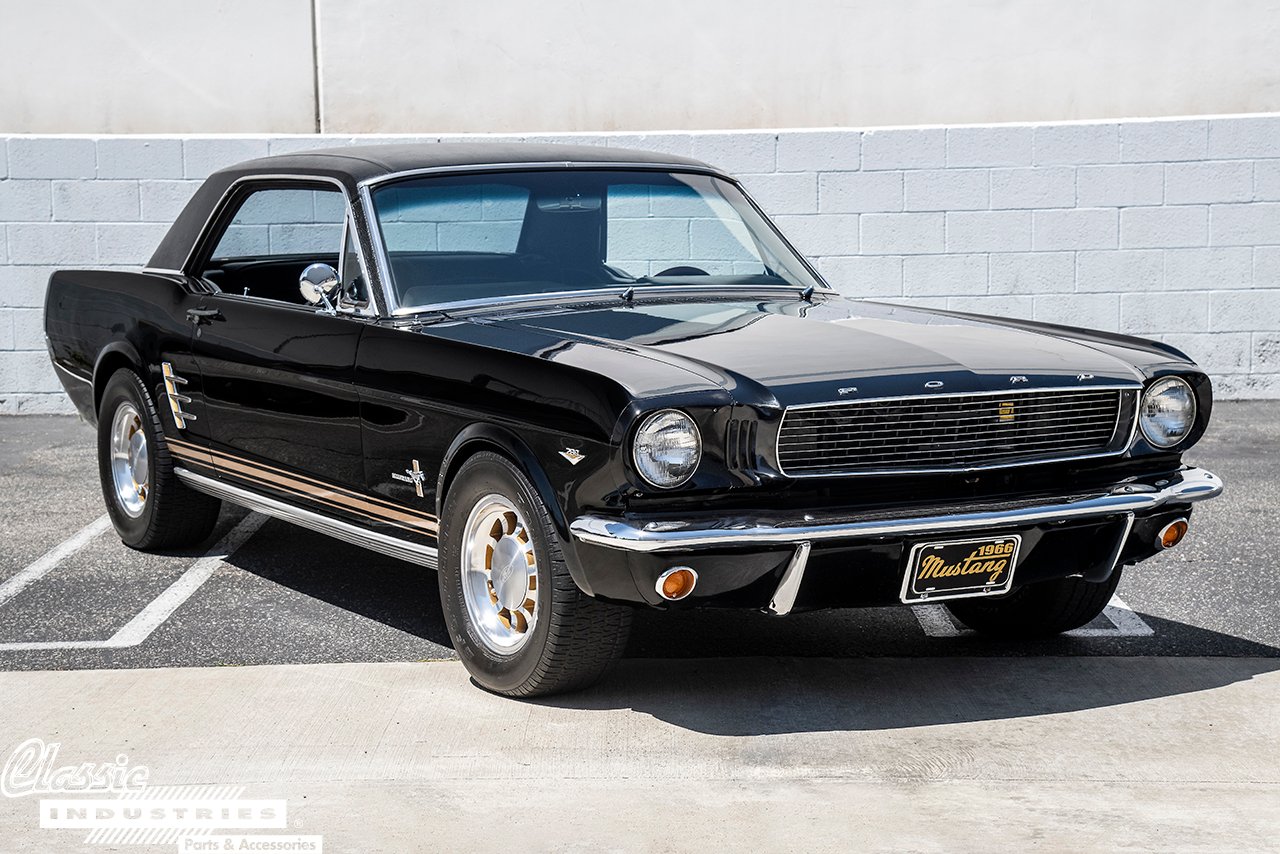 Every classic car has a story, and it's part of what makes them so interesting. Beauty and performance can certainly be appreciated at face value, but these factors in the present are intertwined with the past. Today, we'll take a look at one Classic Industries customer's 1966 Ford Mustang that exemplifies this principle. Ben Fea bought this Mustang brand new back in '66, and he still owns it to this day.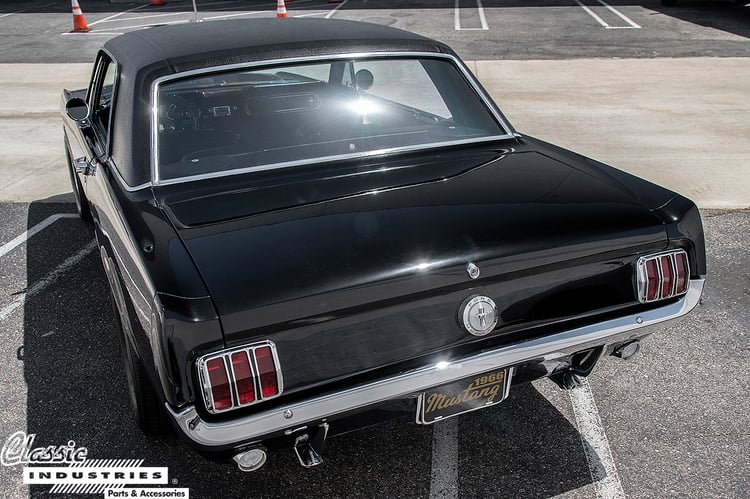 Ben Fea's Restored 1966 Ford Mustang
The story of Ben's '66 Mustang began on April 25th, 1966, when he signed on the dotted line, paid a mere $2,780, and drove it off the Ford dealer lot. As exciting as it was to have a new Mustang, it still wasn't the best thing that happened to him that year. One month after buying the car, he met the woman who would later become his wife.
Time passed, and Ben enjoyed every minute behind the wheel of his Mustang, especially with his future wife at his side. He drove it often — today, it has 206,000 miles.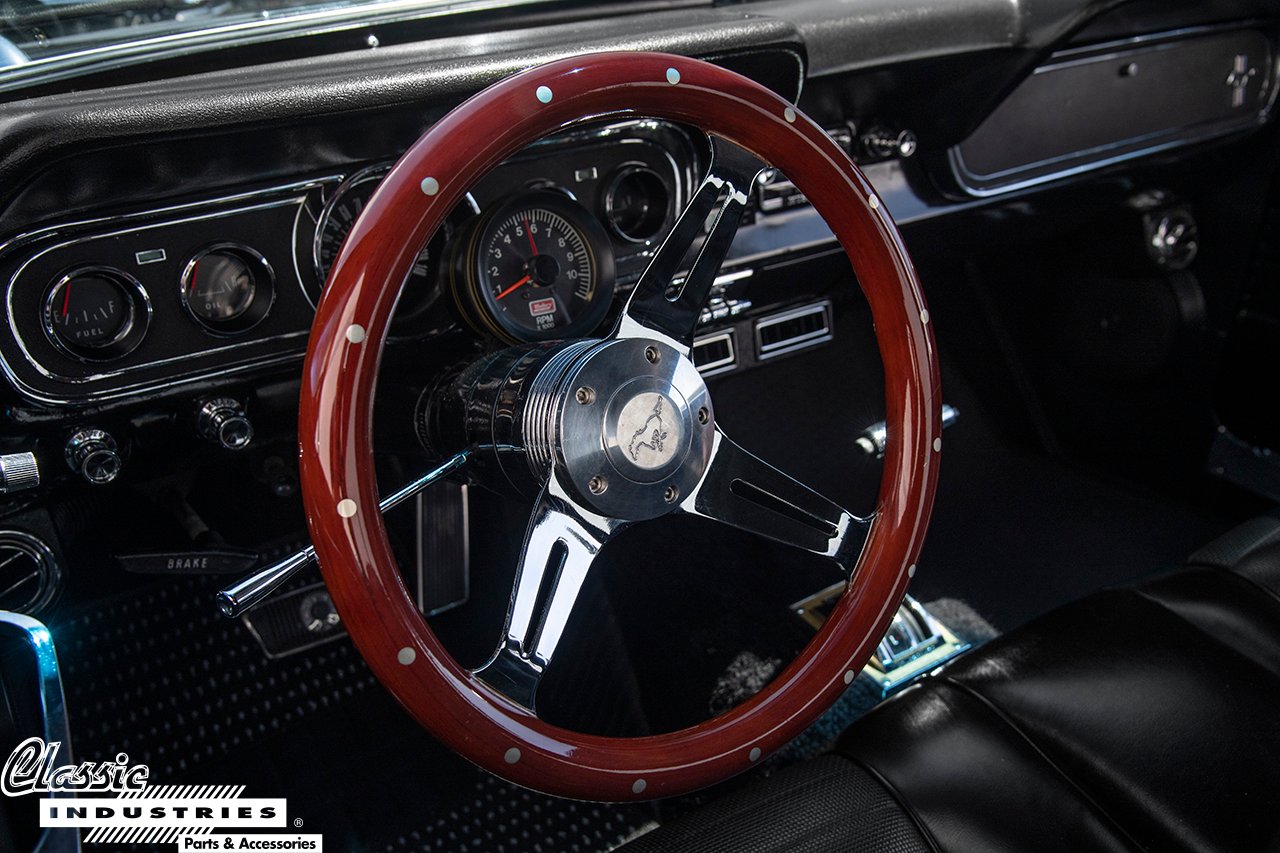 As the decades passed, Ben restored, rebuilt, and replaced some parts of the car. In 1982, he installed a set of Western Bullet aluminum wheels. In 1988, he decided it was time to refresh the paint, so the entire car was repainted in a fresh coat of gloss black. Surprisingly, that's the same paint it wears now, although you'd never guess it's 33 years old by looking at its depth and shine.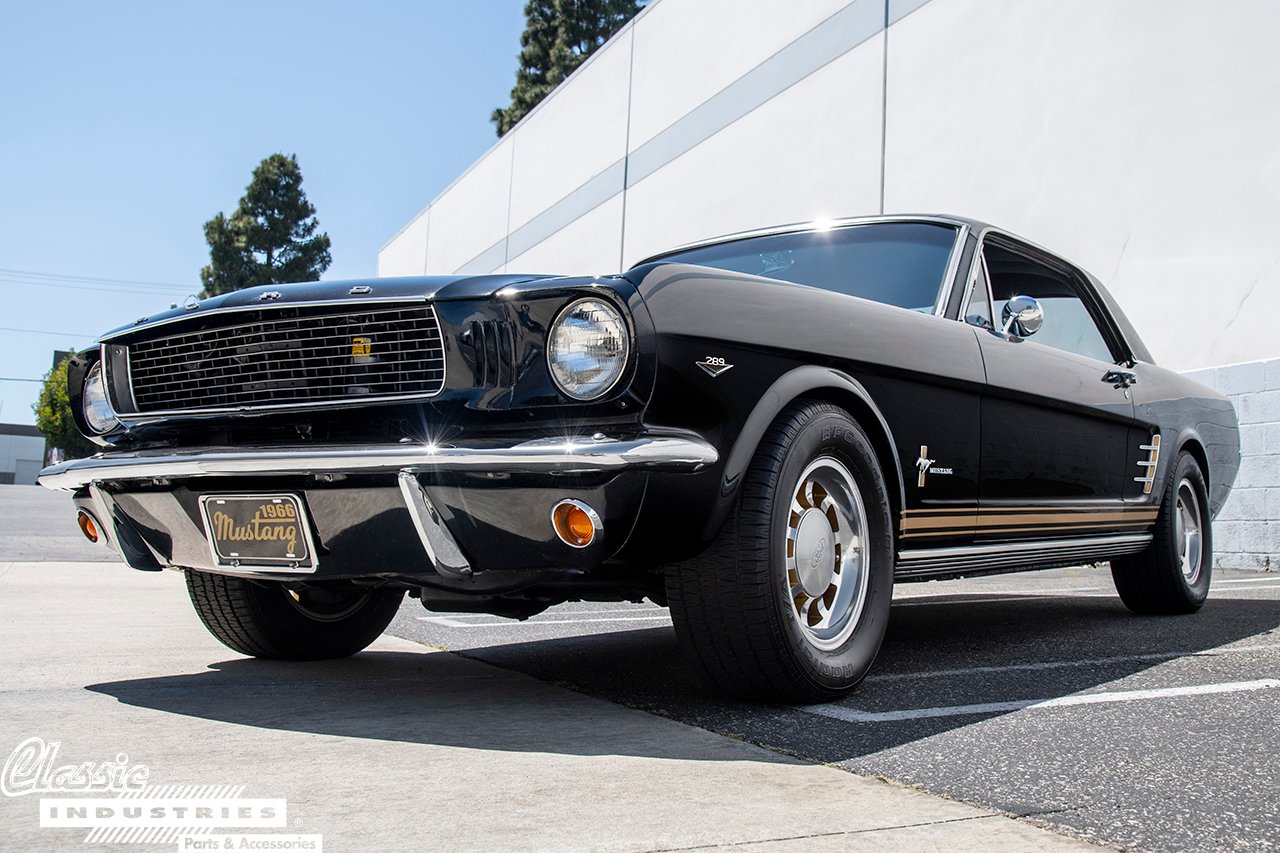 At one point, Ben gave the Mustang to his son, who eventually considered selling it. Since he couldn't stand to see it leave the family, Ben actually bought the Mustang back and began a complete mechanical restoration. This started with a rebuild of the original 289ci V8, which was conducted by Maloof Racing Engines.
The 289 was blueprinted, then bored and stroked to 306 cubic inches. A Holley 4-barrel 600 CFM carburetor was installed to make the most of this newfound displacement, and Maloof Racing built a custom dual exhaust with Dynomax mufflers to help it exhale freely. The automatic transmission and rear end were also refreshed, with the latter receiving a 3.25 ring and pinion.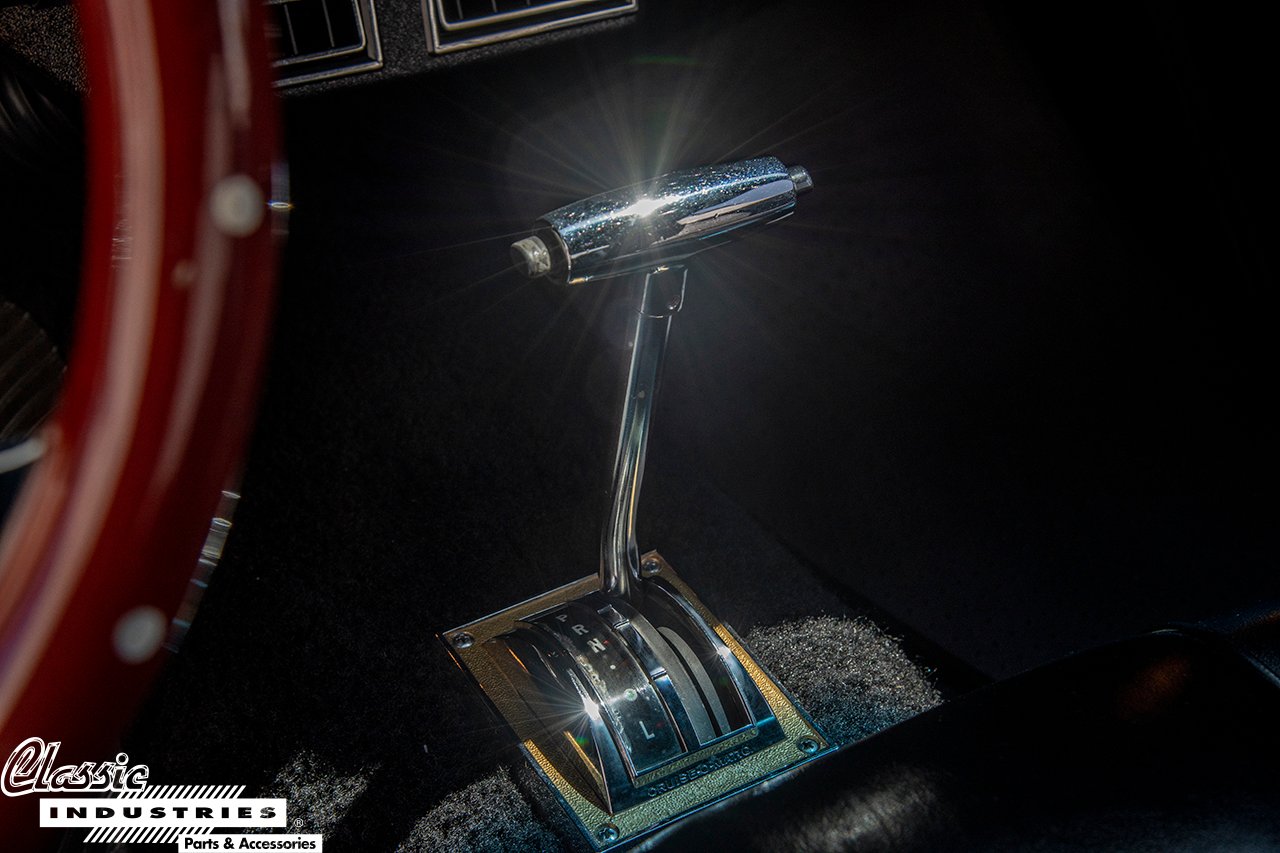 As for the interior, quite a few items have been replaced with original-style parts — first from the California Mustang catalog, and now from the Classic Industries Mustang catalog. The car still retains its original seats, but the carpet, steering wheel, and many other parts are new. A Vintage Air SureFit Gen IV air conditioning system was installed in 2014, and still works great today.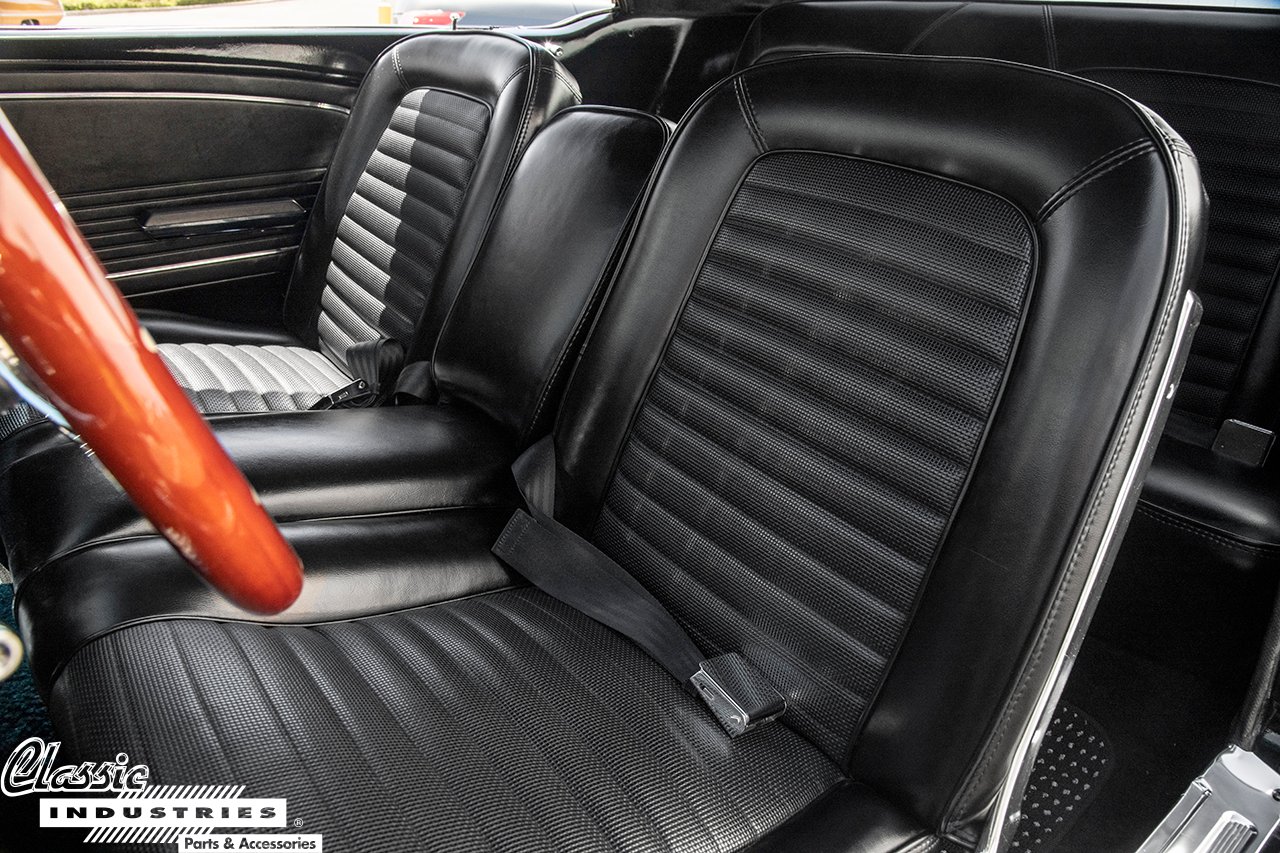 It has been just over 55 years since Ben drove his new car off the lot, and many things have changed since then, but his love for his Mustang is as strong as ever. He frequently takes it to car shows, and he proudly told us that it has won 66 awards over the years. That's an impressive feat!
We enjoyed chatting with Ben about his Mustang outside our Retail Showroom, and we're glad we could help him keep it looking beautiful after all this time. There are certainly many more miles, shows, and awards in its future.
Need Mustang Restoration Parts?
If you own a 1964-2004 Ford Mustang, Classic Industries can help you find all the parts you need to restore and maintain it. Click the button below to get your own free, full-color Mustang restoration parts catalog.