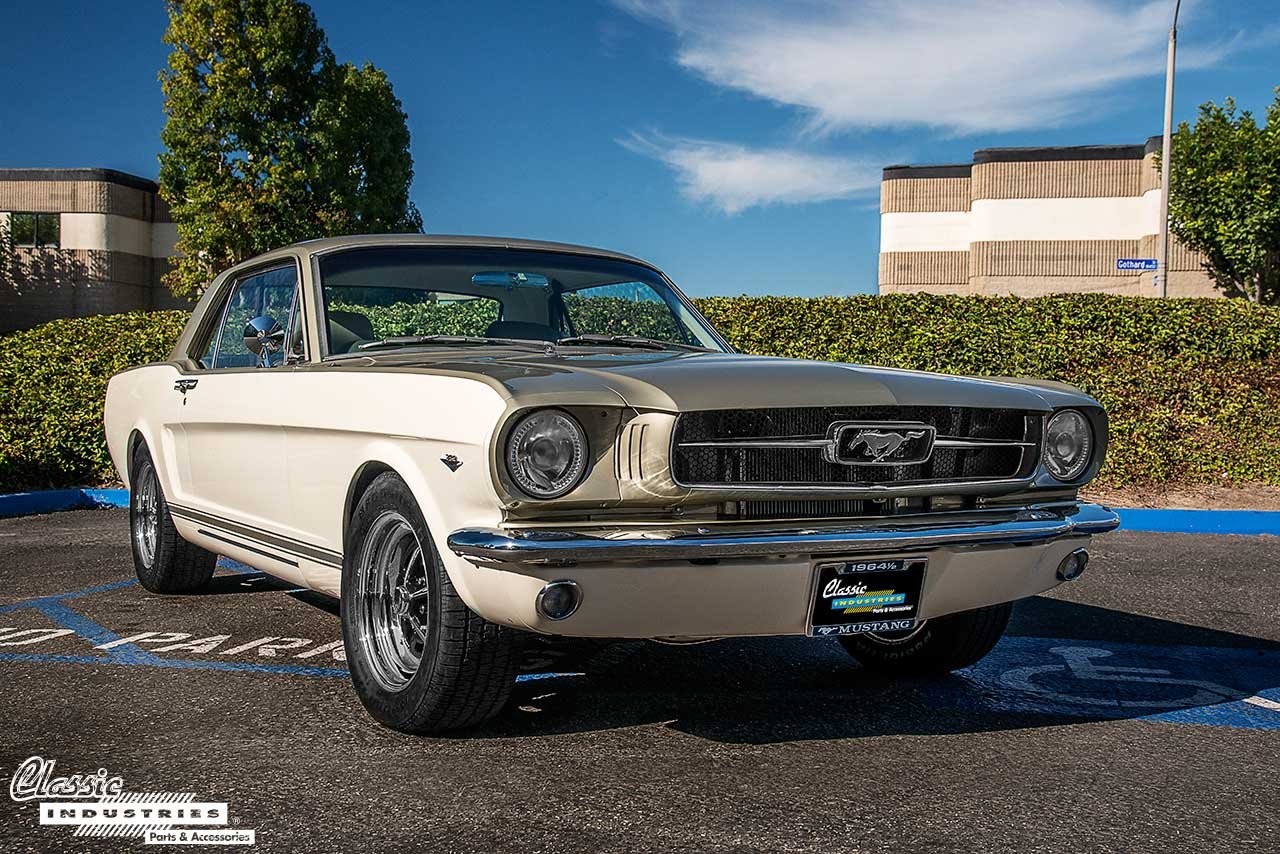 When Greg Raf pulled into our Retail Showroom parking lot in this clean 1965 Mustang, we knew we had to get a closer look. Greg, who was passing through Huntington Beach during a road trip from his hometown of San Jose, California, told us that this car has been part of his family since 1983. Unsurprisingly, he's not planning to let go of it. He has put a substantial amount of work into restoring and modifying this classic Ford.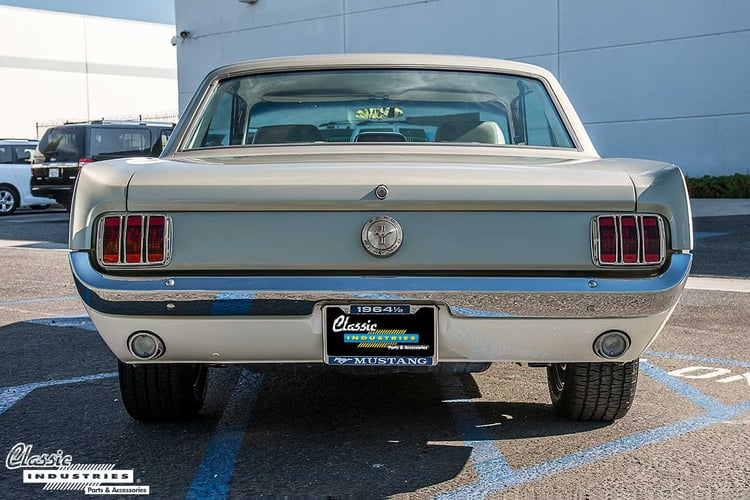 Although Greg's car was officially sold as a 1965 model, he tells us it was an early-production car, which enthusiasts commonly refer to as a 1964 1/2. After it had spent more than 30 years in his family, Greg began the process of restoring his Mustang inside and out. He also added a few touches of his own to make it unique.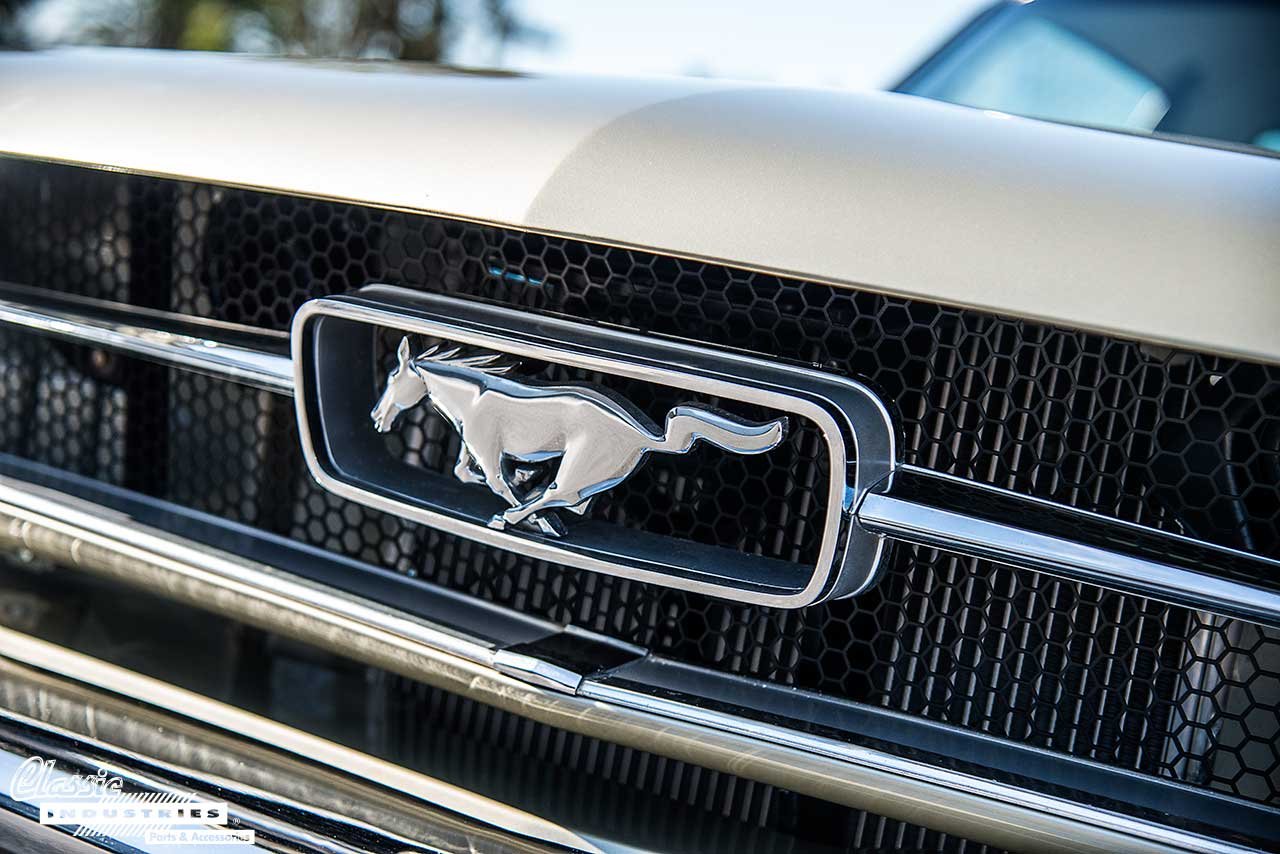 Original-style reproduction body panels, bumpers, grille, emblems, lights, and glass were all sourced and installed. The exterior of the car was finished in a two-tone paint scheme using a pair of original Ford colors: Honey Gold and Wimbledon White.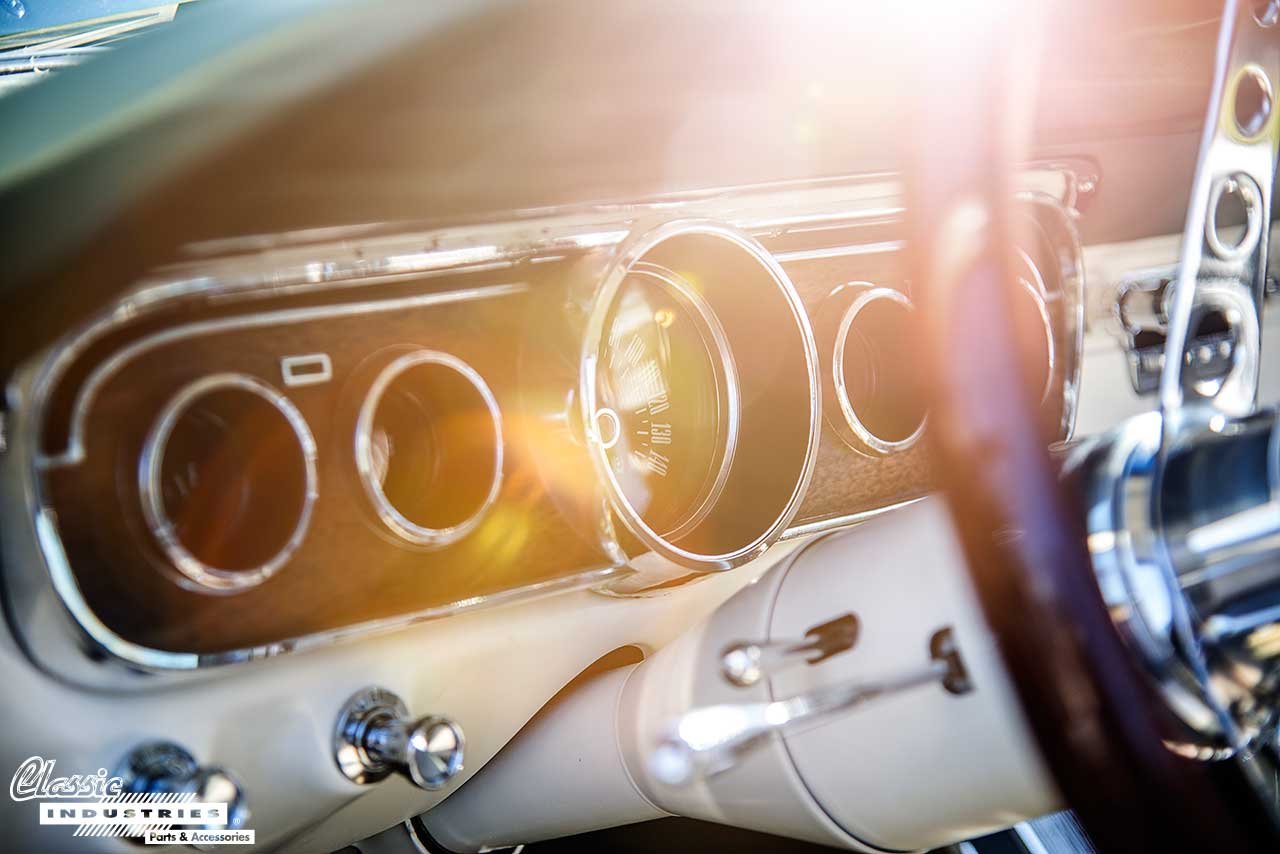 The interior was also revitalized with new gauges, steering column, steering wheel, carpet, and seat upholstery. Metal parts such as the dash and column were painted to match the exterior.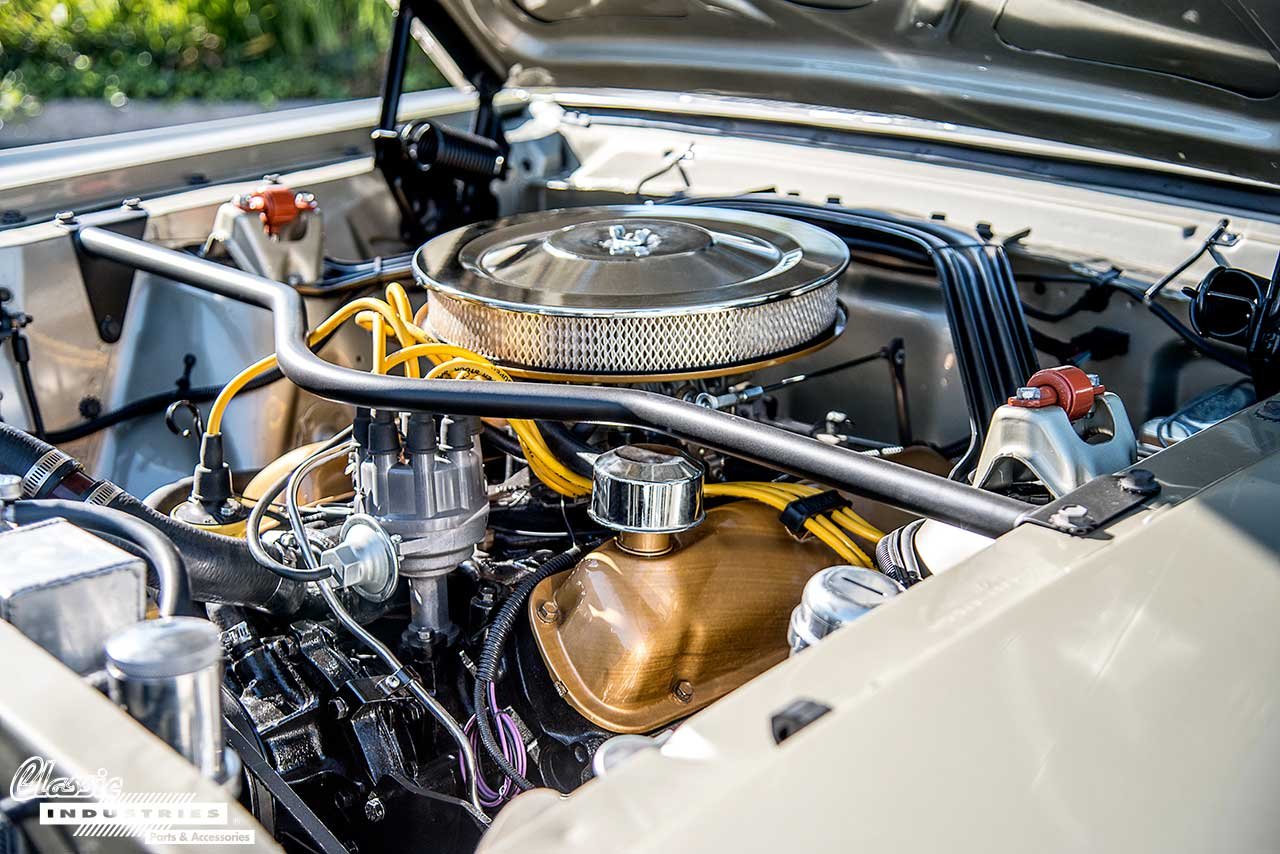 Greg's Mustang is powered by a 289-4V V8, topped with gold valve covers and a chrome air cleaner. Parts such as an upgraded ignition system and aluminum radiator keep the car reliable for long road trips like his drive to southern California. The motor is paired with a 3-speed manual transmission.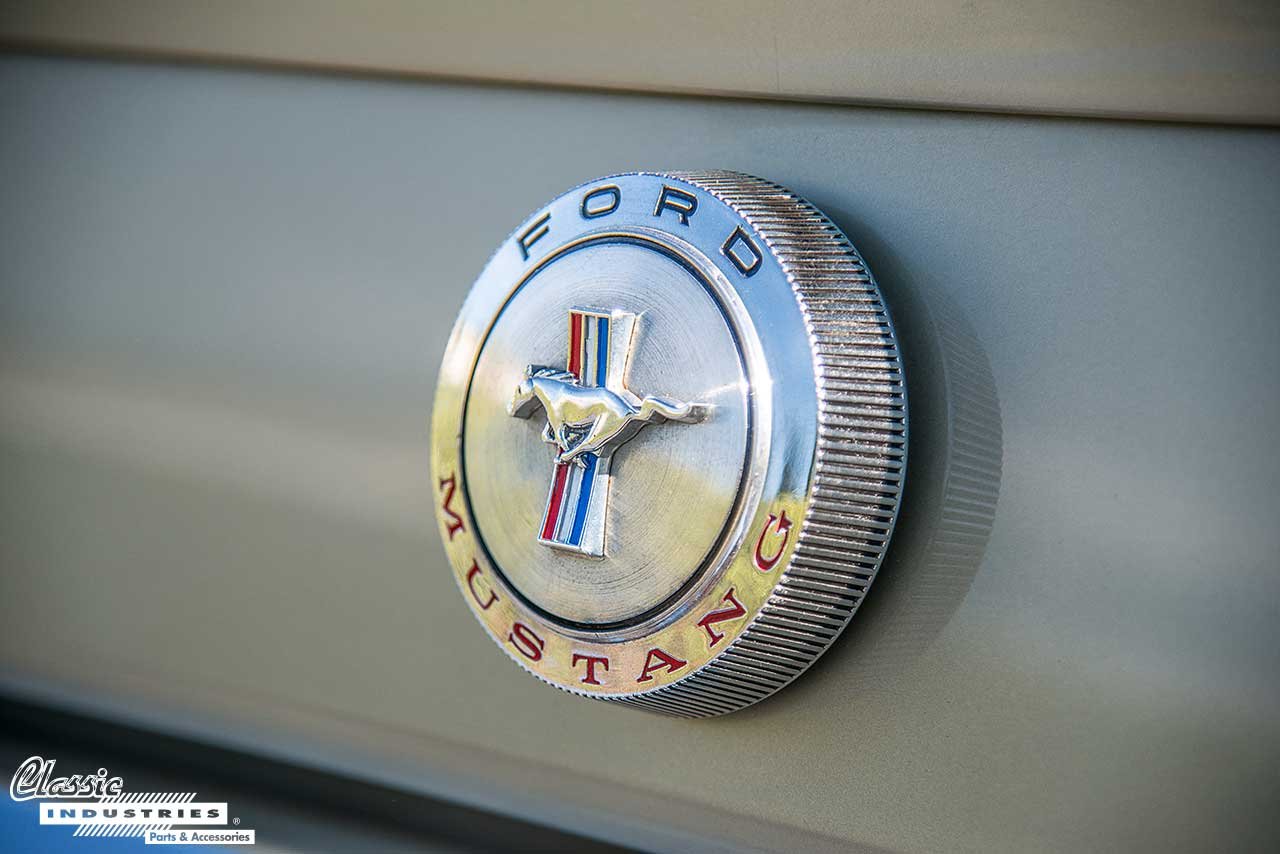 Greg told us that he drives the Mustang often, and although it's not quite his daily-driver yet, it's approaching that point. We're glad we had the opportunity to check it out while he visited our HQ.
If you own a 1964-2004 Ford Mustang, you can now get the restoration and performance parts you need right here at Classic Industries. Click the button below to get your free Mustang restoration parts catalog.