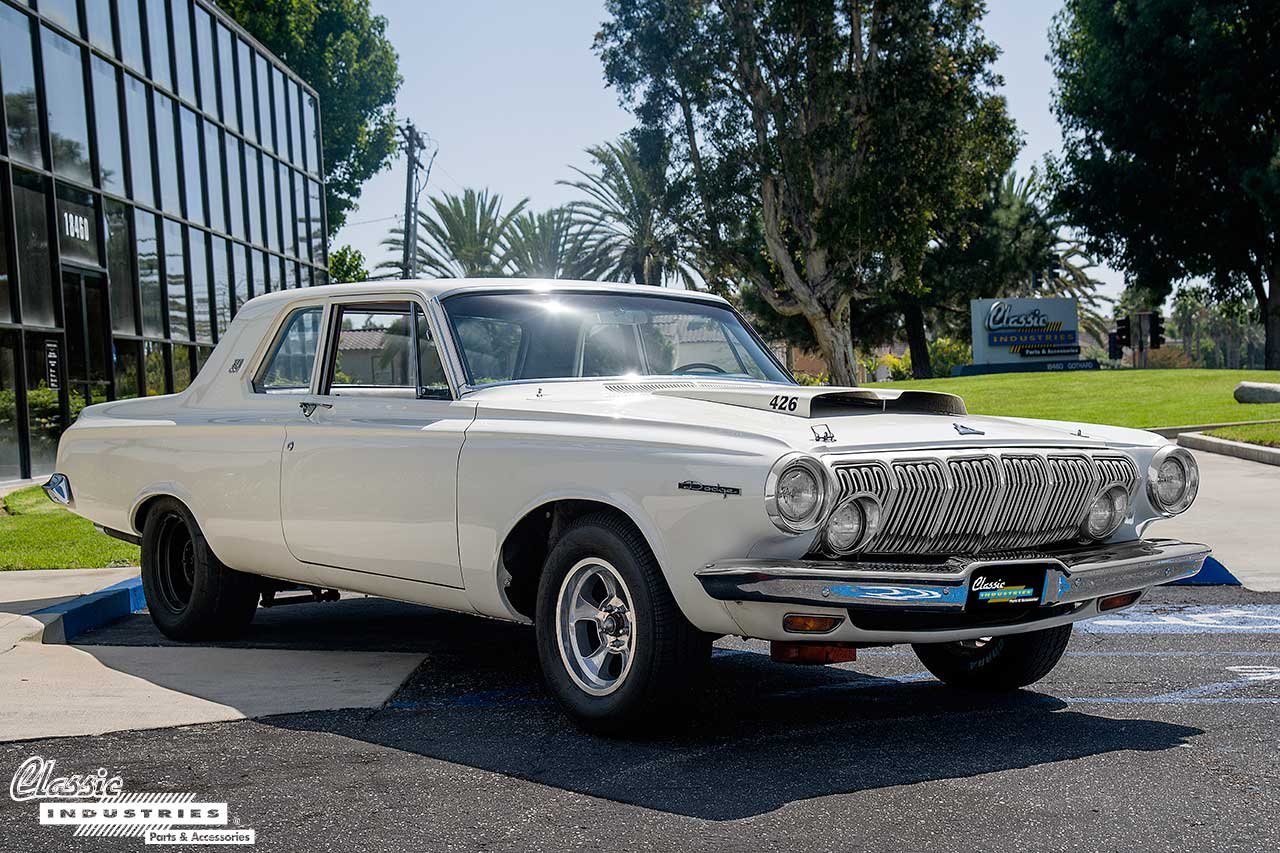 Many of the great muscle car innovations were born from a desire to beat the competition at the drag strip. In the early '60s, automakers were cramming the largest and most potent V8 motors they had into ordinary production models, then stripping out weight, upgrading suspension components, and installing wider tires to create specialized track cars. Such was the case for Chrysler when its engineers took a 1963 Dodge 300 and dropped a Ramcharger 426ci V8 under the hood.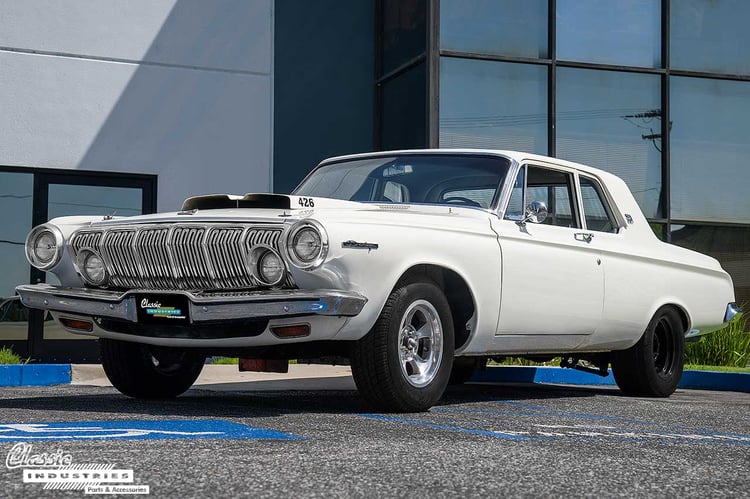 This '63 Dodge 330 belongs to Gary Mead, of Fountain Valley, CA. He tells us it came from a New York showroom to its new home in sunny southern California. The car features the legendary Ramcharger 426ci motor, as well as a 727 Torqueflite automatic transmission and the characteristic suspension and body modifications originally seen on this factory-built hot rod.
The Ramcharger 426 motor was a large-displacement version of the Max Wedge V8, with dual four-barrel carburetors atop a short-ram manifold. This motor officially produced 425 horsepower with a 13.5:1 compression ratio, but actual output was reportedly even higher.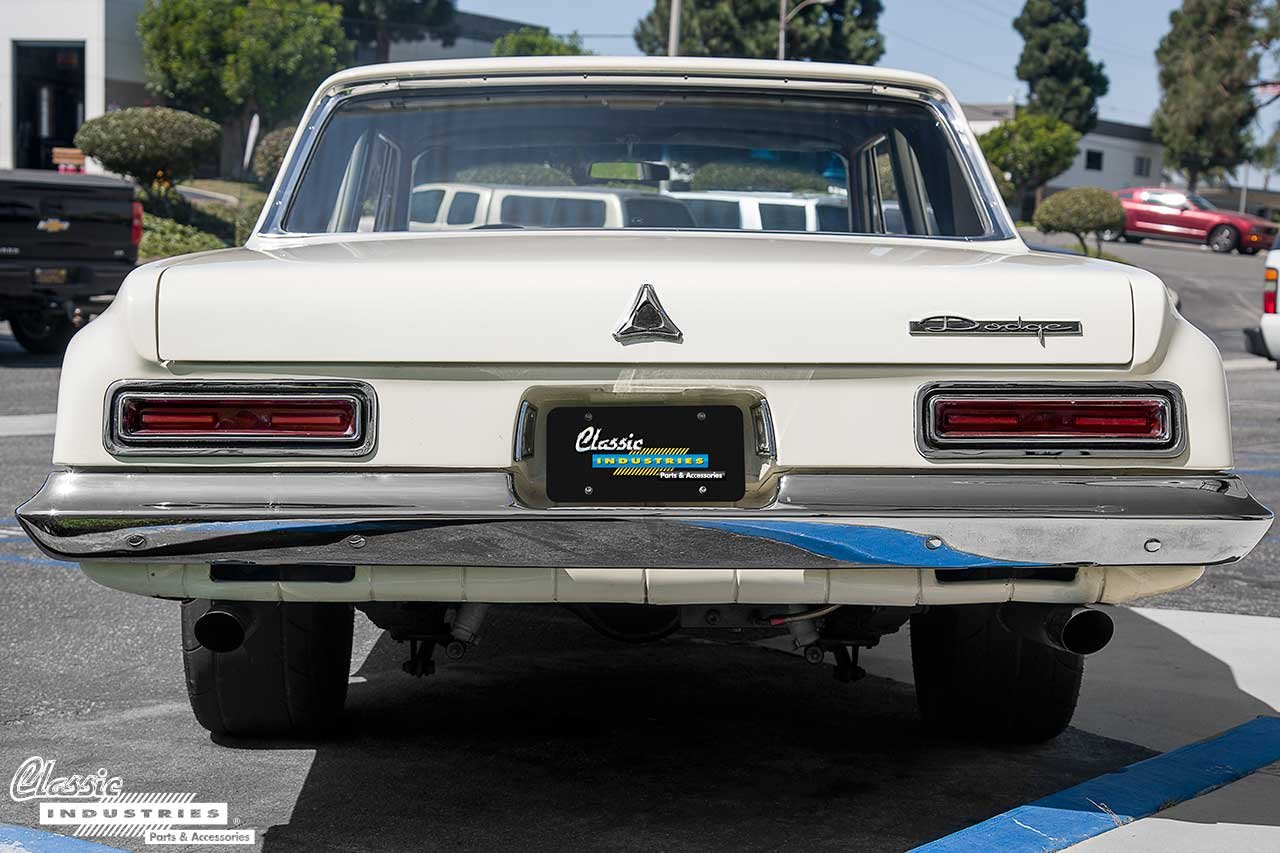 This 330's exterior has been repainted in simple white, with the appropriate (and rather understated) exterior trim and emblems. Unlike many of the Mopar muscle cars of later years, this car didn't broadcast its power with bright colors, badges, or eye-catching graphics. It let its performance speak for itself. Only the large hood scoop and aggressive stance give a clear indication of its true nature.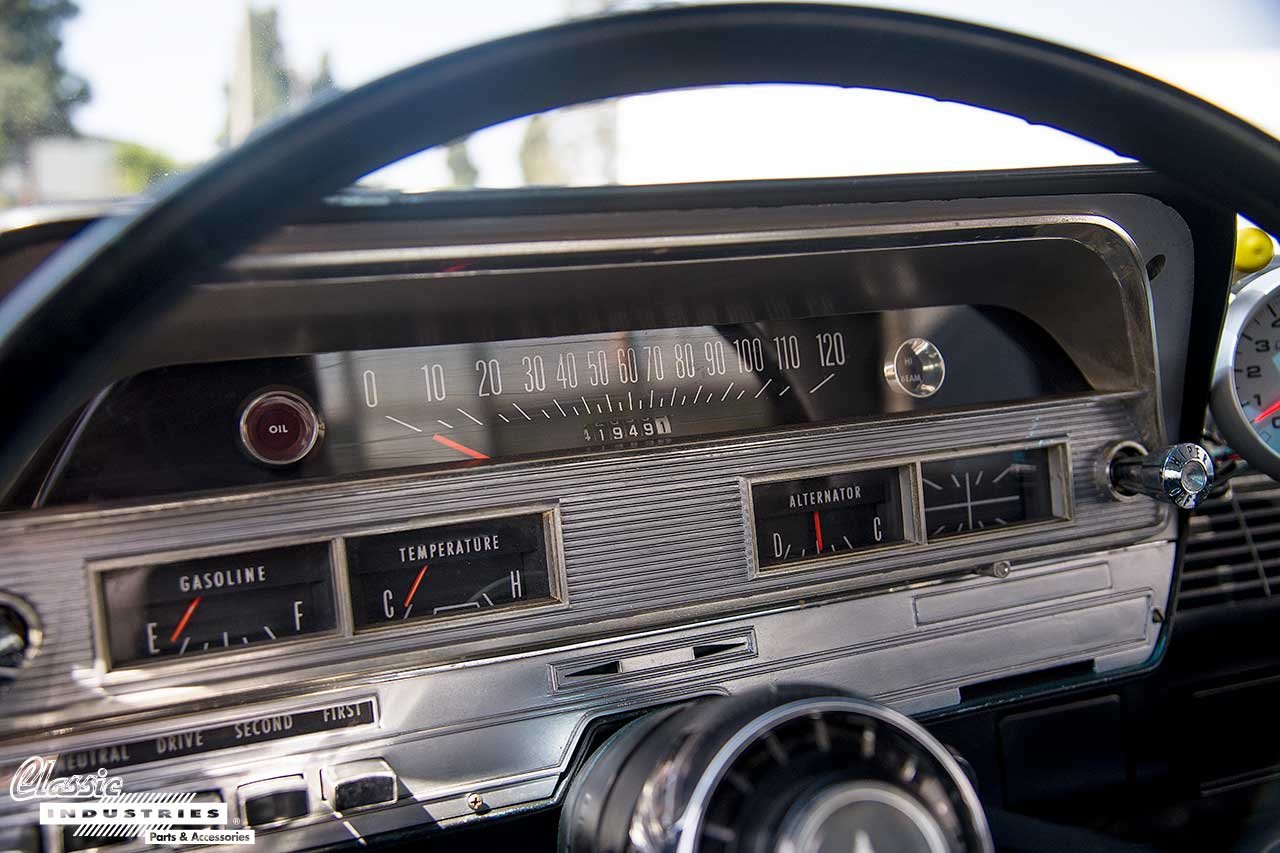 The interior of Gary's '63 330 has also been restored to original condition, aside from the addition of an aftermarket tach sitting to the right of the simple instrument cluster. Reproduction black vinyl seat upholstery covers the bench seats, and more black fabric spans the headliner and door panels.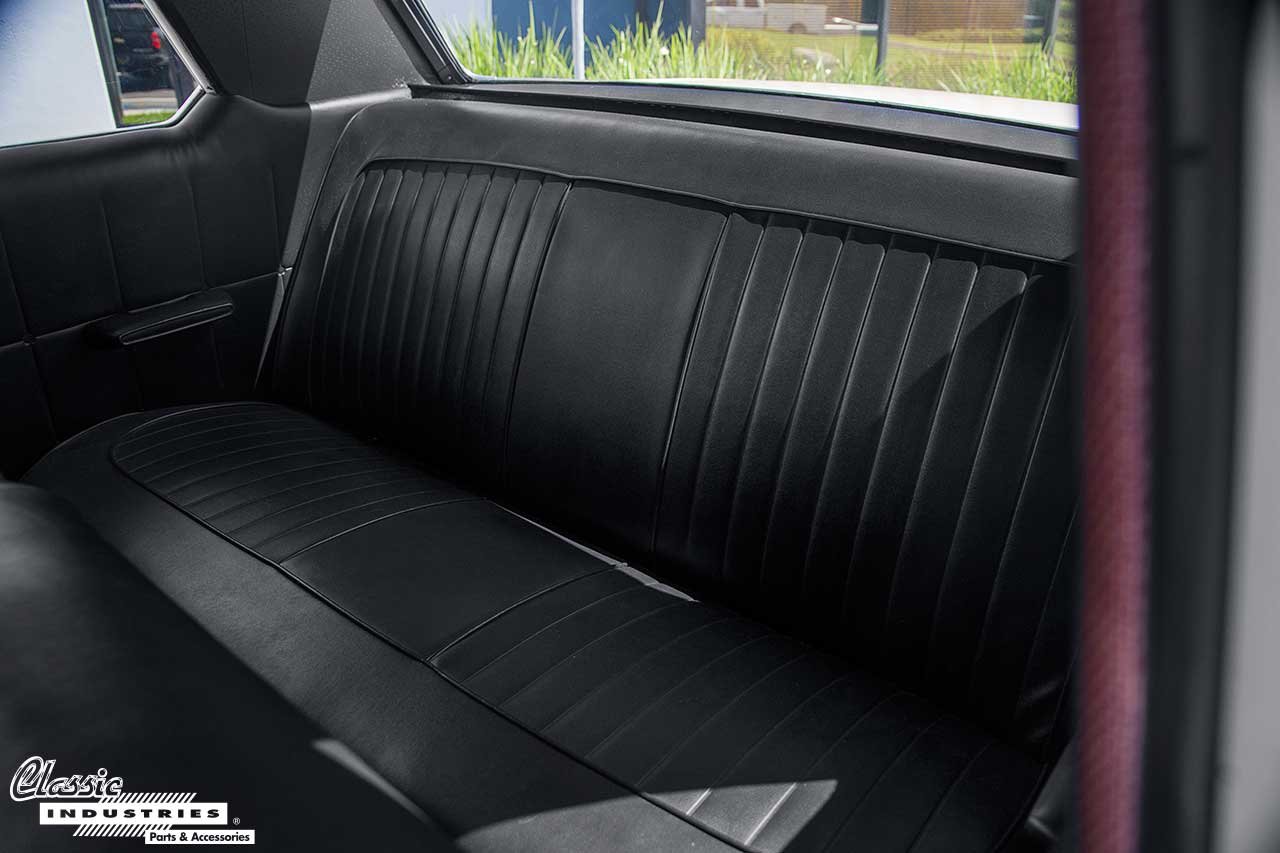 Gary tells us that he stopped by our Retail Showroom to pick up a new transmission cable and a few other small items. He says he drives the car about once a week to let the high-strung V8 roar, just as it did on drag strips back in the '60s.
If you own a classic Dodge or Plymouth car, be sure to pick up a free copy of the Classic Industries Mopar restoration parts catalog. It contains thousands of parts and accessories for 1961-76 A, B, and E-body cars. Click the button below to get your free Mopar restoration parts catalog.