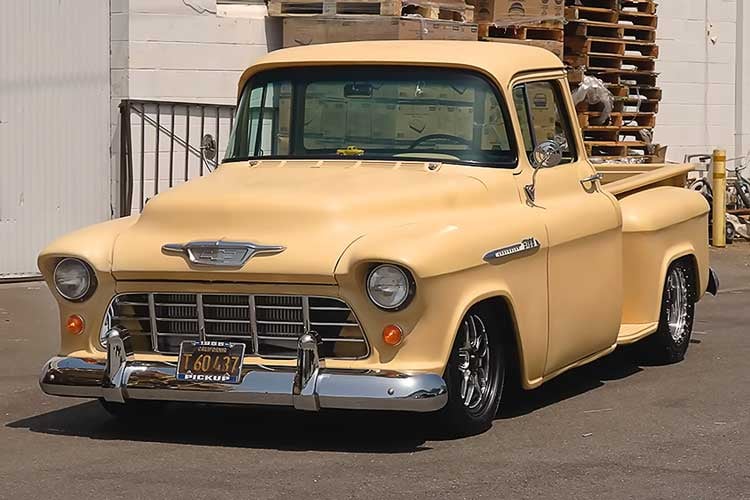 "Don't judge a book by its cover." This old adage is true in many aspects of life, and it's certainly true when it comes to cars. For proof, look no further than this '55 Chevy 3100 truck featured in a recent video from AutotopiaLA. The staggered billet wheels and lowered stance reveal it has some modifications, but you probably wouldn't expect this truck to be producing roughly 1,000 horsepower from a twin-turbo 5.3L LS engine.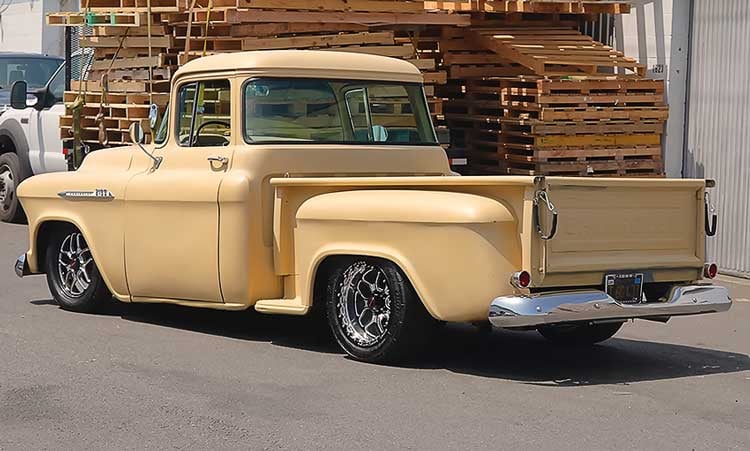 The owner of this truck, who goes by the nickname Blank, is a diehard car guy who has been drag racing since he was only 16 years old. He has built many high-horsepower cars since then, including an El Camino, a Nova, and a Vega station wagon with a 600ci big-block V8 and nitrous. But this '55 Chevy, which he has owned for 18 years, is his favorite of the entire collection. "The rest of them, I'd be like 'Go ahead, take them. Don't bother my truck.'"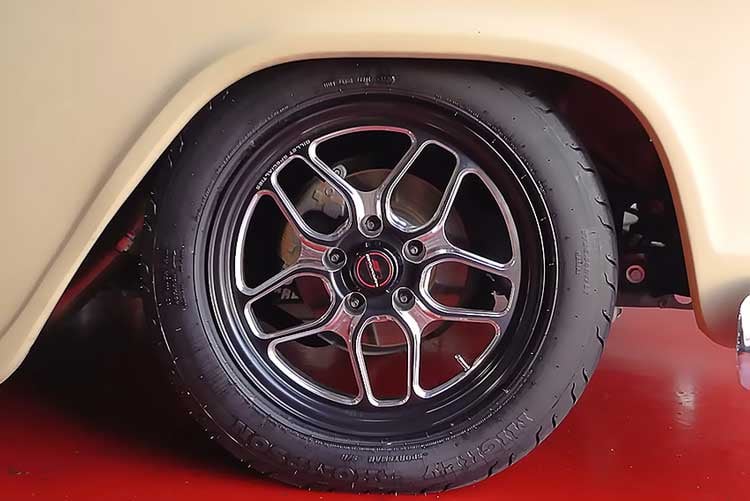 Blank tells Shawn of AutotopiaLA he built this truck as a street-friendly vehicle that could be taken on long road trips and used for practical jobs. "I haul refrigerators in this thing, I'll go pick up a couch. The tie-down straps are still in the back!"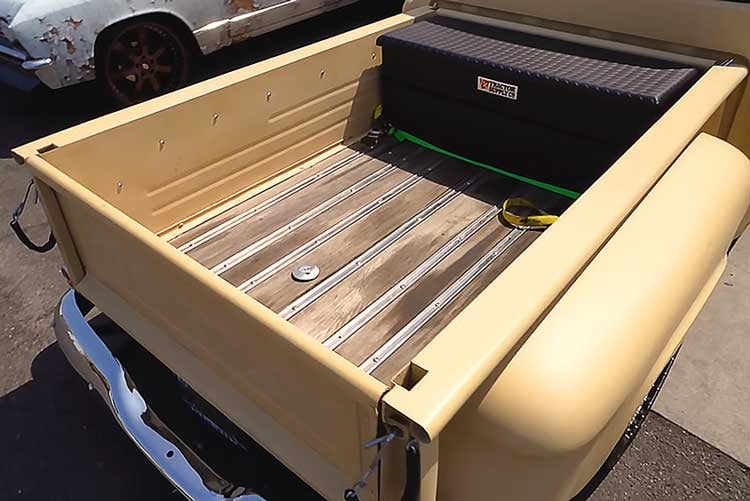 In true sleeper fashion, bystanders usually have no idea how much power this Chevy has until Blank puts pedal to the metal. "It pulls up and they're like, 'oh look at the old truck, it's alright.' But it sounds like a jet airplane when the turbos come on. And then they know, 'oh... I messed up.'"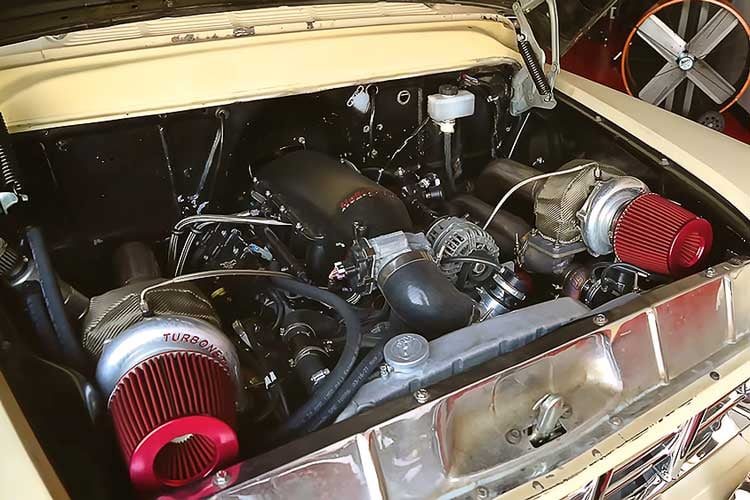 Blank's racing and hustling experience are apparent as he describes the modifications. While opening the hood, he says there's a "little 383 stroker under there" with a smile. Downplaying the amount of power an engine makes might lead competitors to underestimate it, leading to an easy win.
In the end, Blank admits the truck has a rebuilt 5.3L LS V8 with a cam, CNC-machined heads, a pair of Turbonetics turbos, and a custom stainless exhaust system. The Holley EFI system is tuned for E85 ethanol, but can also run regular pump gas. Blank says it currently produces about 8psi on wastegate pressure alone, which he calls "no boost" (an indication of his history with extremely high-power cars). With more boost added, he believes it could easily make 1,200 horsepower. But we wouldn't be surprised if there are more hidden mods Blank hasn't revealed.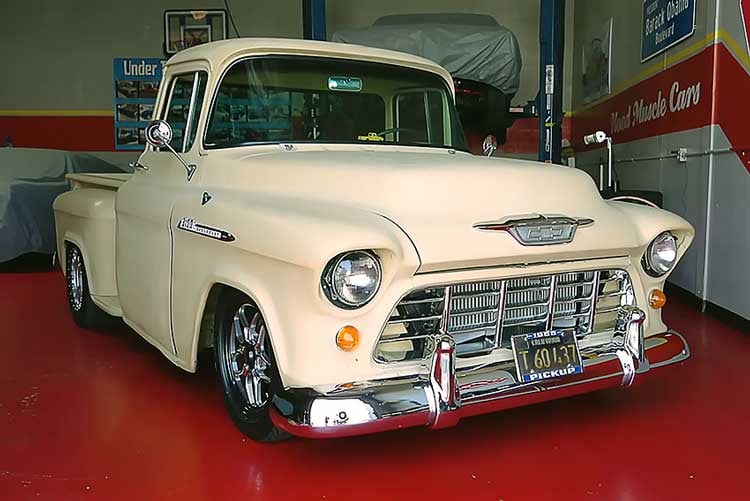 This is one build that you have to see in action. In the video below at the 18:30 mark, Blank says "oh, it can get busy" and then hits the gas. Shawn's reaction as the tires light up is priceless.
For more videos like this, check out the AutotopiaLA YouTube channel.
Looking for Parts for Your Classic Chevy Truck?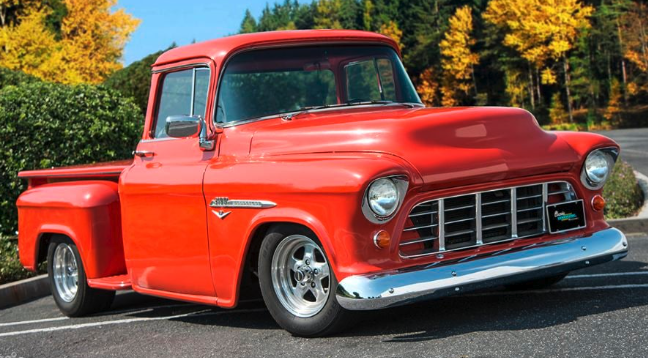 Whether you're working on an original-style restoration or a high-power race car, Classic Industries has the parts you need to complete your build. Browse our selection of classic Chevy and GMC truck parts online, or click the button below to get a free full-color GM Truck restoration parts catalog.