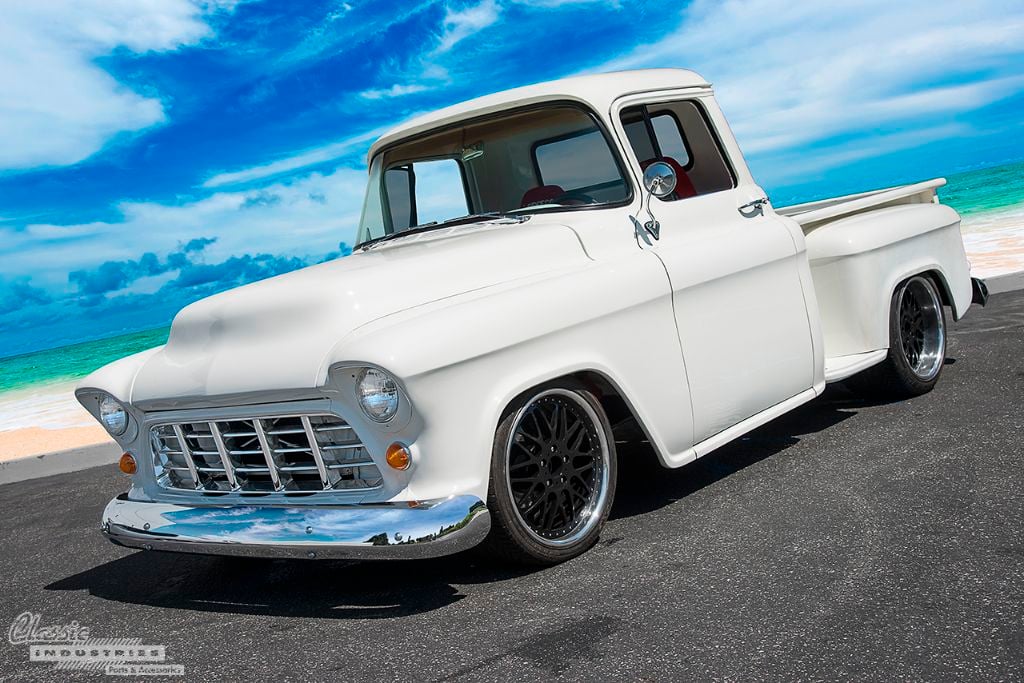 Every classic car owner we meet has a specific reason for owning and restoring his or her vehicle. Unlike a new car, you can't simply drive to your local dealership and purchase a classic with the exact options you're looking for. These timeless vehicles are chosen, built, and rebuilt with a purpose beyond going from "point A" to "point B".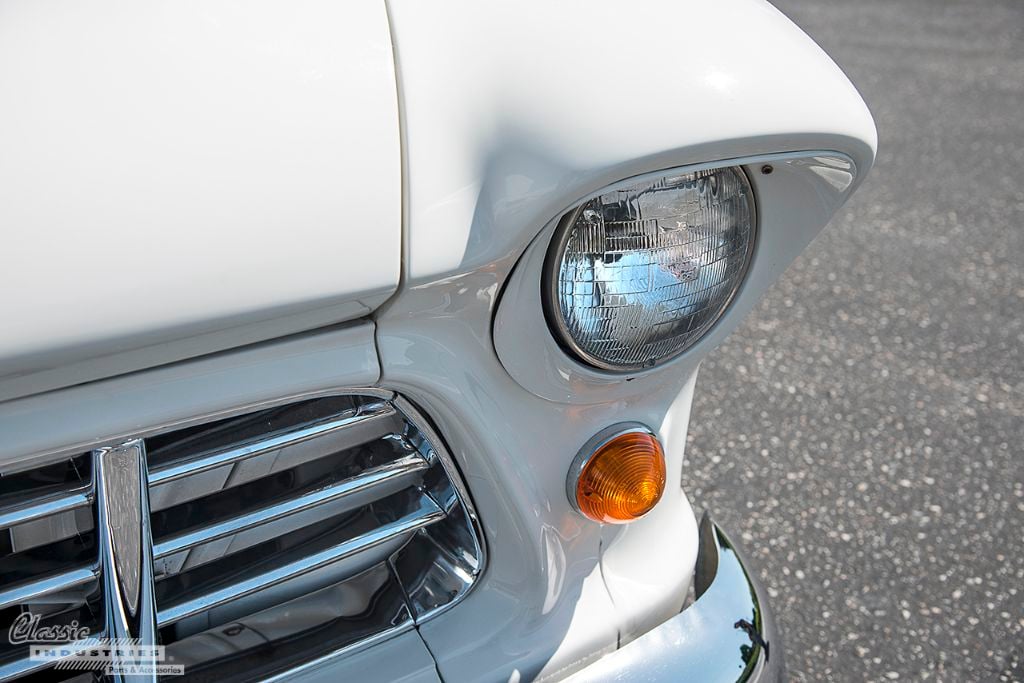 John Hoisington, of Anaheim, California, built his 1955 Chevy pickup truck in memory of his mother. She passed away in 2010 as a result of cancer, and he restored his truck to honor her memory. He also uses the vehicle to spread the word about cancer awareness and early detection — certainly a noble cause.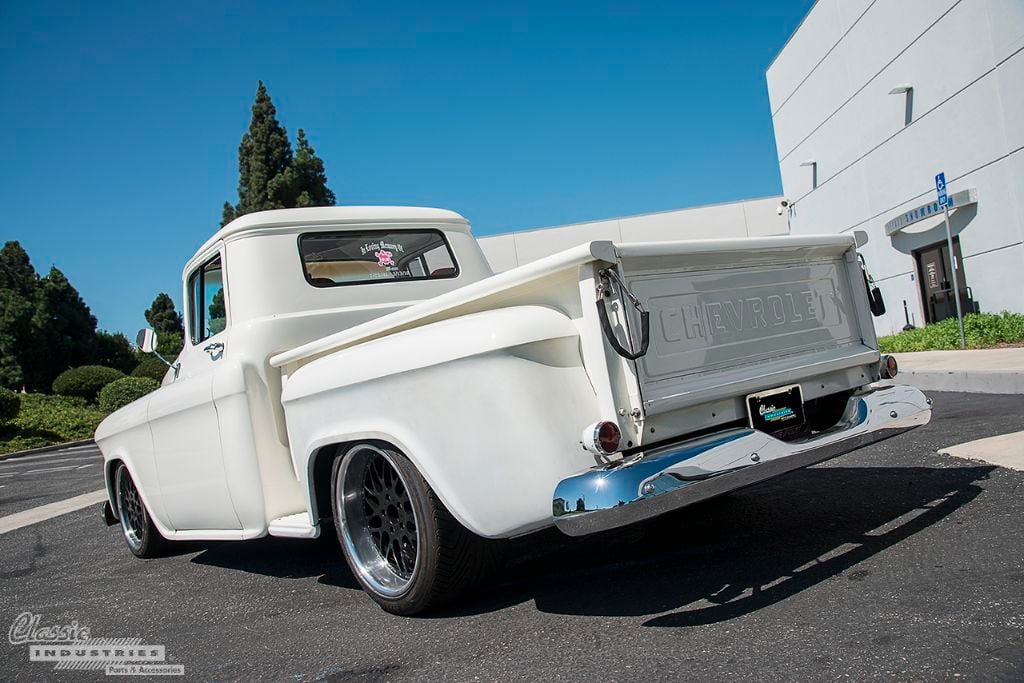 John's 1955 Chevy pickup is painted in simple gloss white, with chrome accents and bright red seat upholstery. A lowered suspension tucks staggered 19-inch mesh wheels under the fenders, blending an aggressive stance with a staid paint scheme.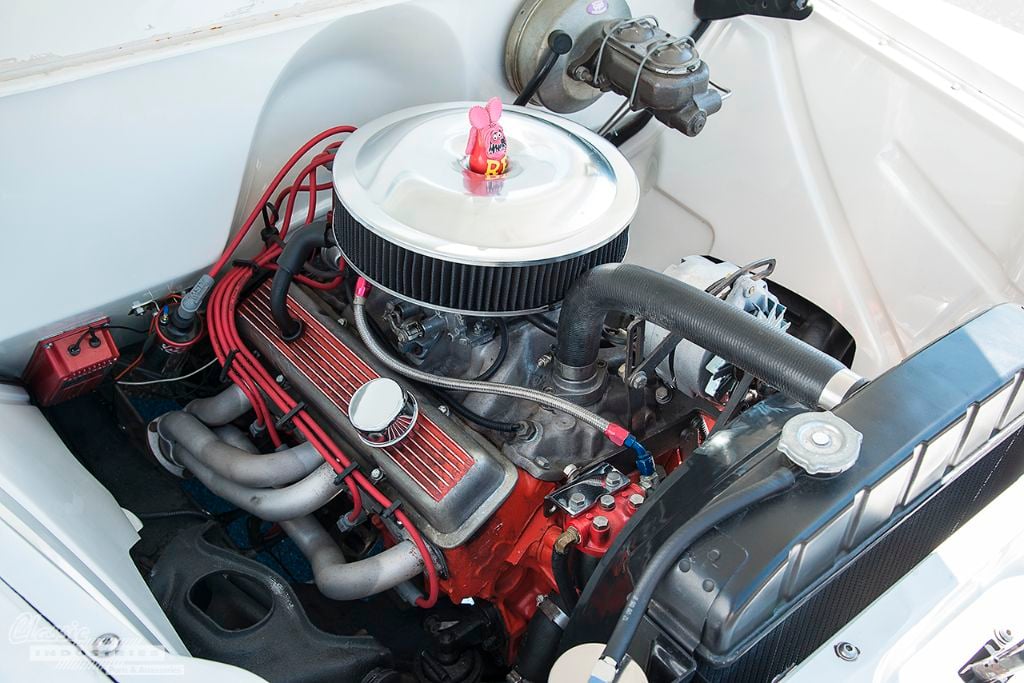 Under the hood, there's a 327ci / V8 with an array of performance parts — a high-flow carb, MSD ignition, ceramic-coated headers, and more. The engine is paired with a built TH-350 automatic transmission. The combination gives John's 1955 Chevy pickup plenty of power for cruising around town or roaring up to highway speed.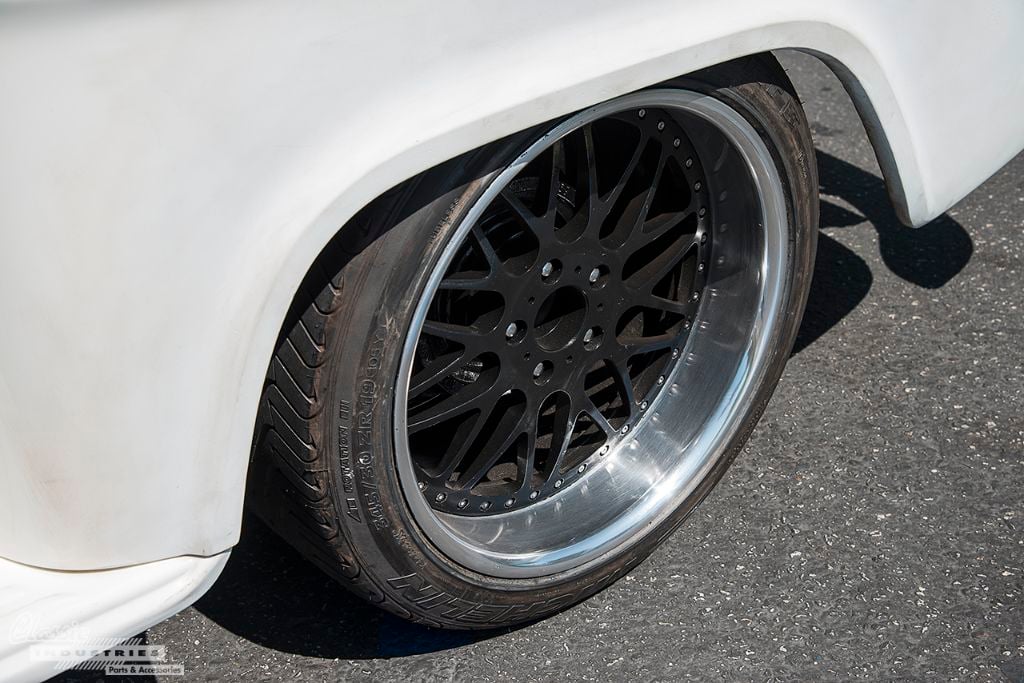 John's Chevy truck is his daily-driver, so it serves as a frequent conversation-starter wherever he goes. This allows him to share his mom's story, and promote cancer awareness. John's other ride is also tailored to this goal — it's a black Harley-Davidson with airbrushed pink ribbons on the tank and fenders.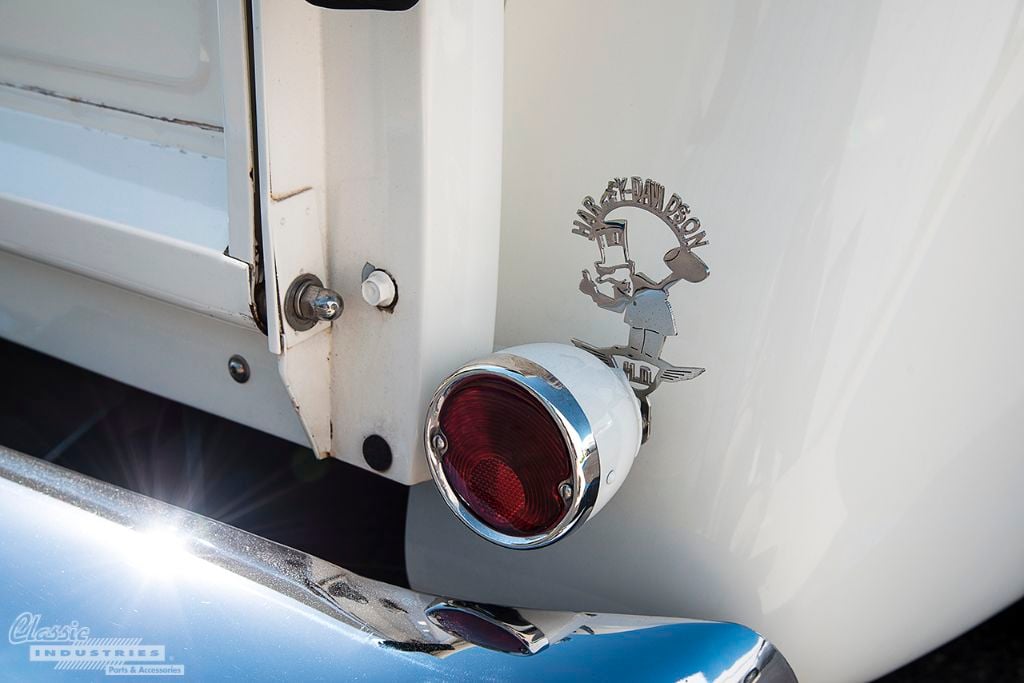 If you have an old Chevy pickup truck, Classic Industries can help you restore it to like-new condition, or to customize it to your heart's desire. Click the button below to get a free Chevy truck restoration parts catalog.