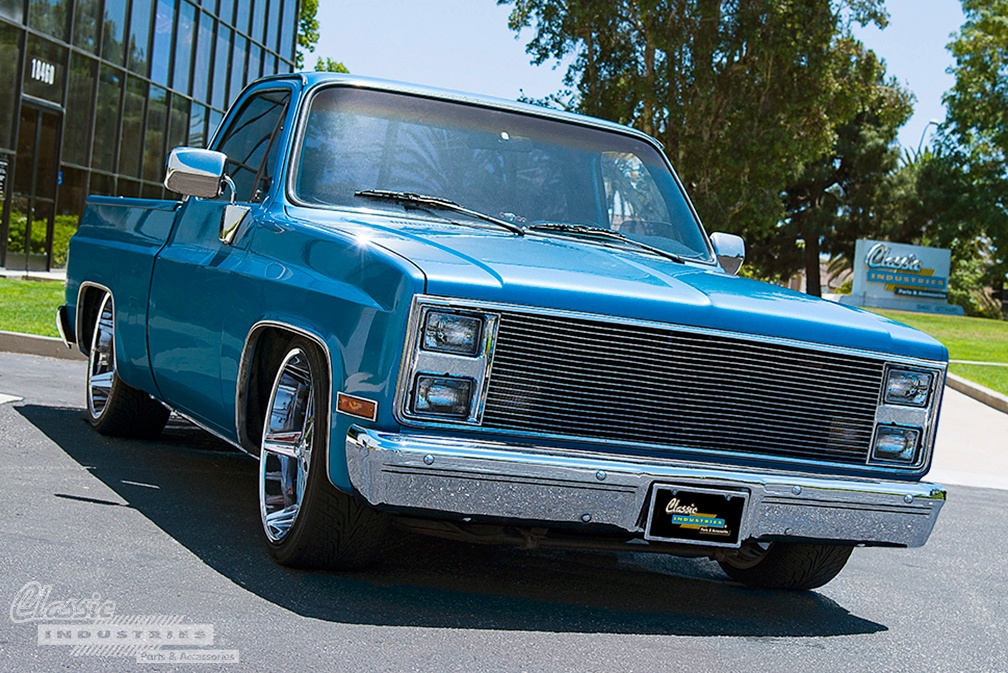 Up through the 1960s, GM trucks were famous for their smooth sculpted lines and aerodynamic curves. Even though the 1967-72 models were a slight departure from the curvy styling with their beveled beltline, the C10 trucks still retained their sleek look into the early seventies. Then, in 1973, everything changed with the introduction of what soon became known as the "square body".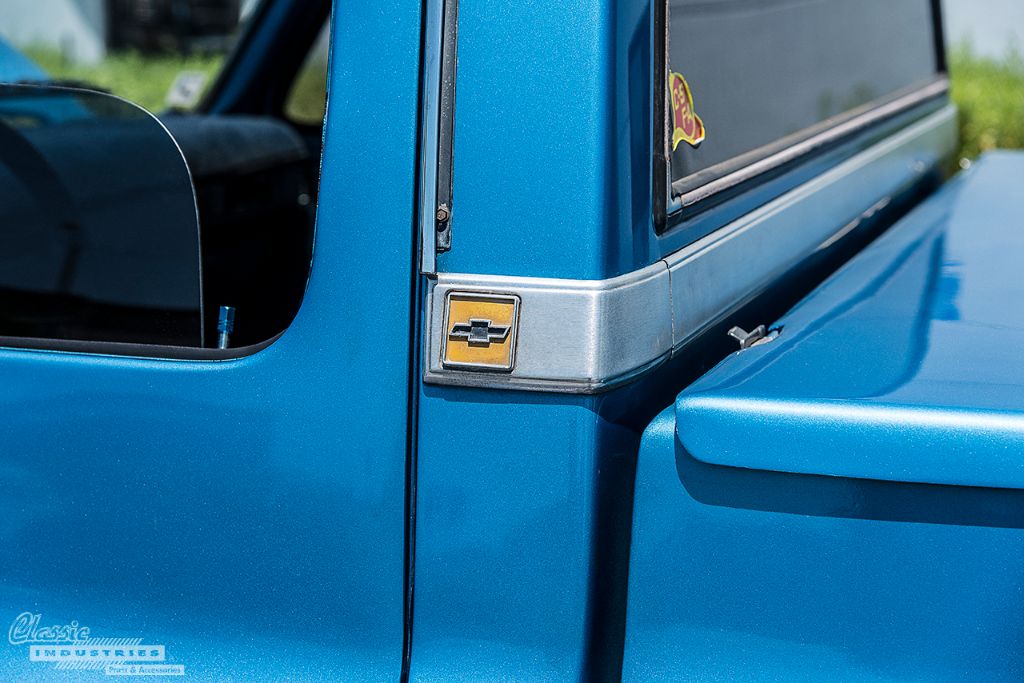 The 1973-87 square body trucks appeared to be just that—square. Ironically, GM called these new trucks the "rounded line" generation for the rounded corners on the wheel arches, windows, cab, and pickup bed. However, the trucks looked more angular than ever before, leading to the unofficial square body moniker. This new design language has directly influenced every GM truck generation since, and can even be seen clearly in the newest 2014 models.
The blue 1985 model seen here arrived in our parking lot recently, driven by owner Willie Roberson. Wille had stopped by our showroom to pick up a new driver's side front fender, since his was dented in a low-speed collision. Meanwhile, we took the opportunity to snap some photos and learn more about his customized square body.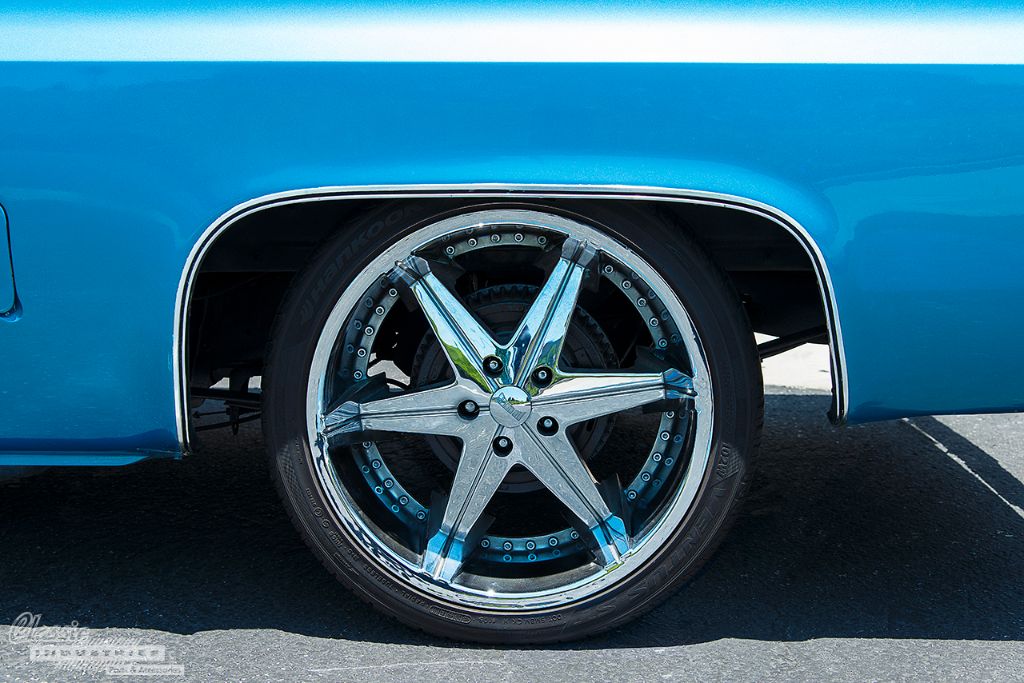 Willie's truck is painted an attractive shade of metallic blue, and features plenty of bright chrome accents, including a set of eye-catching 22-inch DUB wheels. The single-cab Chevy has also been lowered several inches, for a more aggressive appearance. Shaved door handles and a billet grill top off the sleek exterior. Under the hood, lies a potent 406ci crate motor paired with a TH-350 automatic transmission.
Willie has owned his truck for 12 years, and put countless hours into restoring and modifying it. We're always glad to see that kind of dedication to a classic truck, especially one as trend-setting as the square body Chevy. If you've got a classic GM truck you're looking to restore or upgrade, click here for a free parts catalog. We've got everything you need to get your truck looking its best.