Over the course of the last decade, southern California has become what some might call "the land of the Prius". The region's beach cities, suburbs, and sprawling freeway traffic jams are always packed with tiny hybrid economy cars. As lovers of the V8 and classic American muscle, we sometimes feel a little rebellious roaring past the slow-moving hatchbacks, but we recently met someone who takes this counter-cultural spirit to a whole new level. Enter Donnille Leubner and his massive Chevy C3500 dually. If owning the road sounds appealing, this is the rig for you.

Donnille, a self-identified dually fan, picked up the 1983 truck from its original owner in 1986, and has been driving it ever since. The truck has been carefully maintained over the years, and underwent a 3-year complete restoration recently. The dually also benefits from fresh white paint, a lowered stance, and plenty of chrome trim. It's clean and simple without too much flash—but then again, a truck this big is going to stand out no matter what you do to it.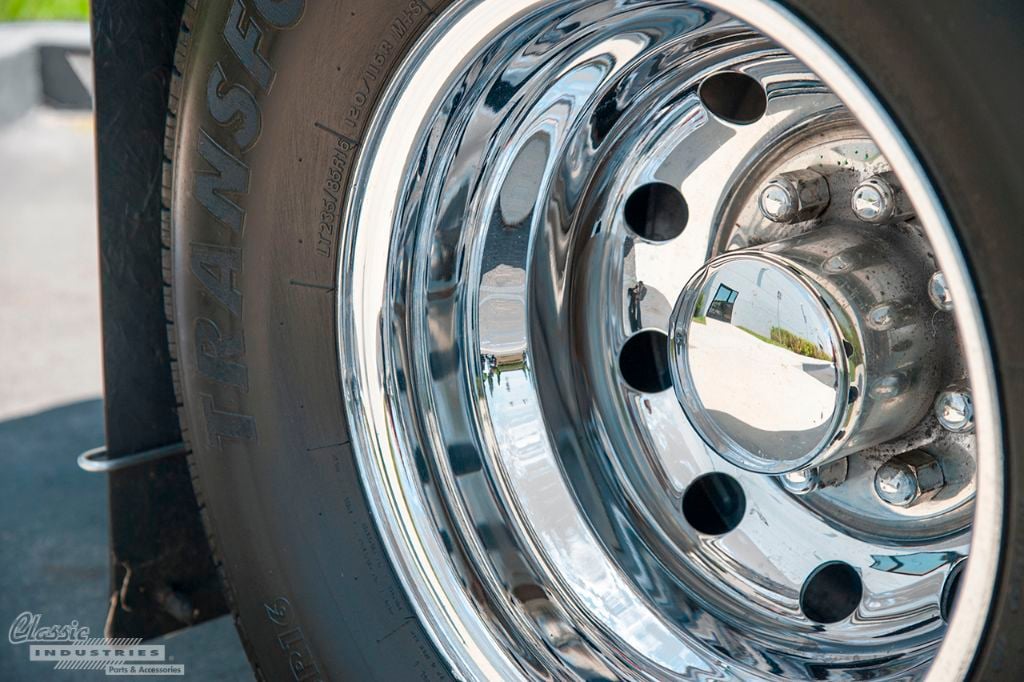 Although modern dually trucks are typically diesel-powered, Chevys of this era originally featured the iconic 454ci big block gas motor. The 454 produces tons of stump-pulling torque, but it still wasn't enough for Donnille, so he swapped it for a 502ci crate engine from GM Performance Parts. The mighty 8.2-liter V8 is paired with a modern 6L80E 6-speed automatic, for smooth power delivery and effortless towing.
It's always easy to follow along with current trends, but going against the grain is what makes life interesting. We're willing to bet Donnille gets more than a few looks of disdain from hybrid drivers, and has a tough time finding parking spots, but it's all worth it to cruise in this unique behemoth of a pickup.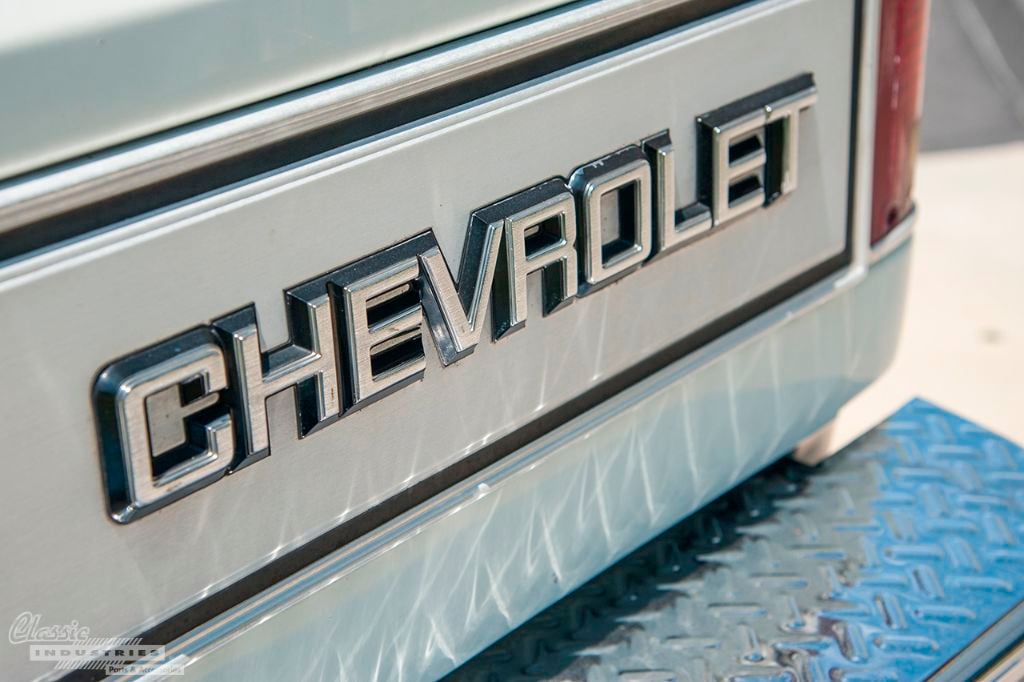 If you've got a classic Chevy or GMC truck—big or small—Classic Industries has the parts you need to restore it to like-new condition. Click here for a free parts catalog, shop online at our web site, or come by our Huntington Beach showroom to see what we've got for your ride.