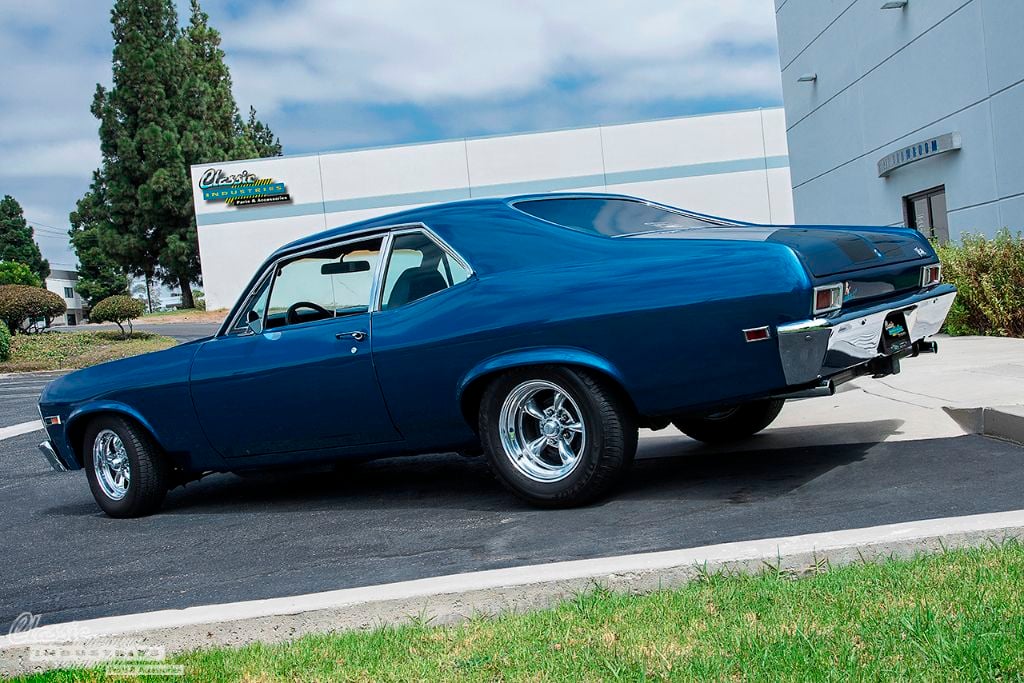 If you imagine a muscle car, odds are that you picture something with wide tires, a loud exhaust, a huge motor, and aggressive styling cues. Although this traditional interpretation is undoubtedly cool, there are many ways that the idea of a muscle car can be interpreted. Here at Classic Industries, we love muscle cars of all shapes and sizes, and that's why Jack Petitt's refined take on a muscle car is so appealing to us. Jack restored this deep blue '69 Nova with the help of his daughter, and together they created a car that's as sophisticated as it is powerful.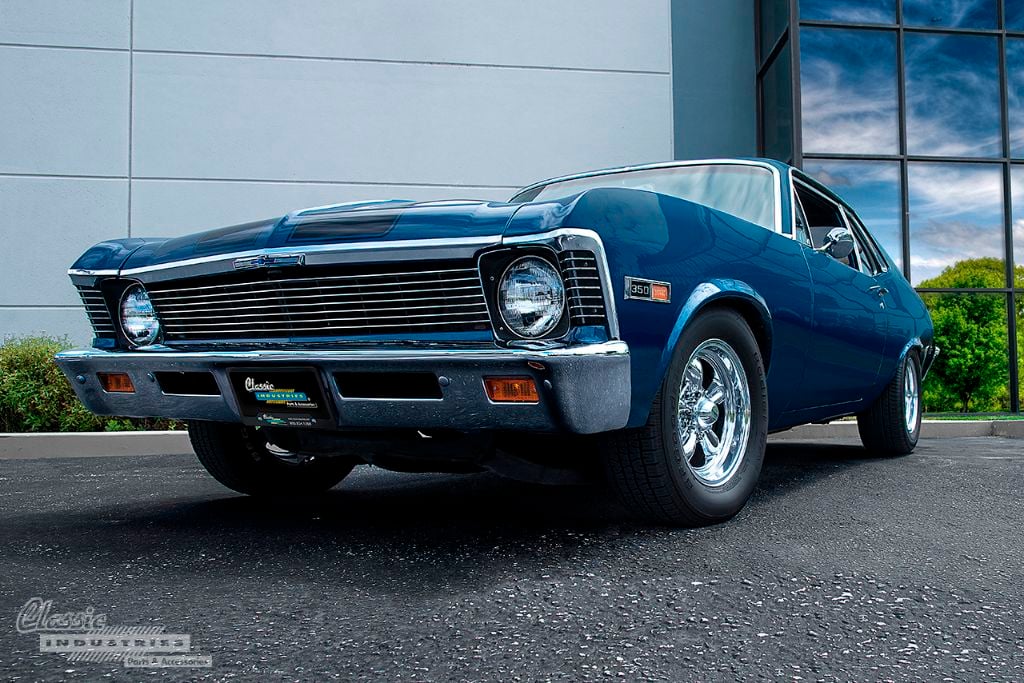 The Nova was built as an original-style restoration, but with a few tasteful modifications. First, the suspension was torn apart, lowered, and upgraded for improved handling and a more stable ride. Chrome American Racing wheels wrapped in wider tires were installed on all four corners, adding a subtle yet aggressive look. Then, the body was painted in an attractive shade of metallic blue, with black racing stripes added to the hood and trunk lid. The fully restored interior also features a new Dakota Digital dash, for accurate readouts of all the engine's vitals.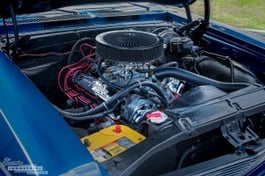 Speaking of the engine, Jack and his daughter knew a muscle car wouldn't be very muscular without some horsepower under the hood. A rebuilt, repainted, and upgraded 350ci V8 fit the bill, with a traditional high-flow four-barrel carb on top. The engine was dropped into a freshly painted engine bay, and a newer 700R4 automatic transmission was fitted to the small block for smoother shifts and improved power delivery. This was all topped off with a dual exhaust system with just the right amount of rumble.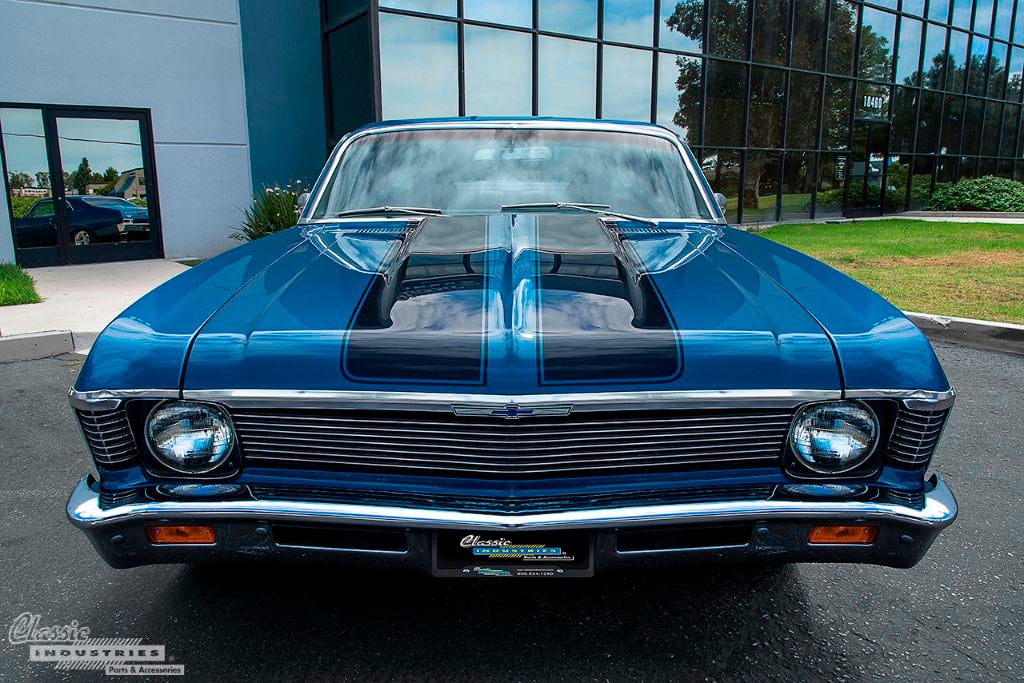 Once the restored Nova Jack and his daughter had built was all dialed in, Jack decided to do something really special. He handed his daughter the keys and told her to enjoy her first car. This loving gesture from a father to his teenage daughter was the perfect completion to an already impressive build. And, because Jack's daughter put so much time and effort into building this clean muscle car, we know she's going to take great care of it. How could she not love classic cars with that kind of parenting?
If you've got a 1962-1979 Nova that needs restoration, Classic Industries is the place to get all the parts and accessories you need. Click here to get a FREE catalog for your Chevy II / Nova.