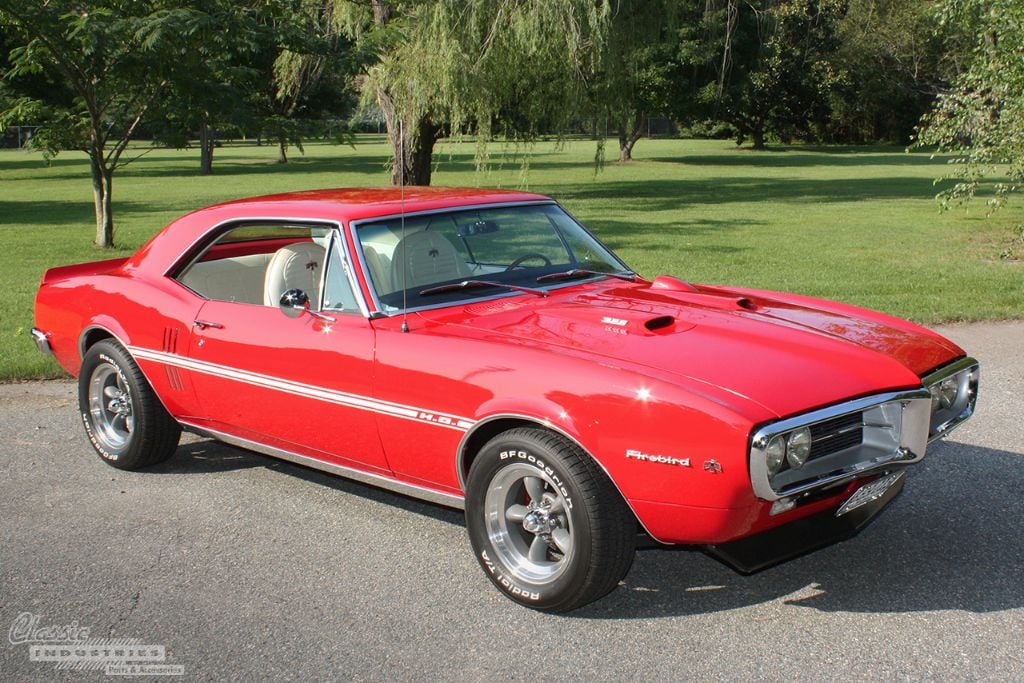 As classic car enthusiasts and restorers, our cars are often much more than simple machines or forms of transportation. Over many years, our cars take on personalities of their own and become irreplaceable parts of our lives—almost like members of the family. The '67 Pontiac Firebird seen here became a member of Tim Woolard's family back in 2000, during the midst of a stressful time in his life. Tim was acting as a caregiver for his ailing, elderly parents, and the restoration of his rusty old Firebird gave him an outlet for his near-overwhelming levels of stress.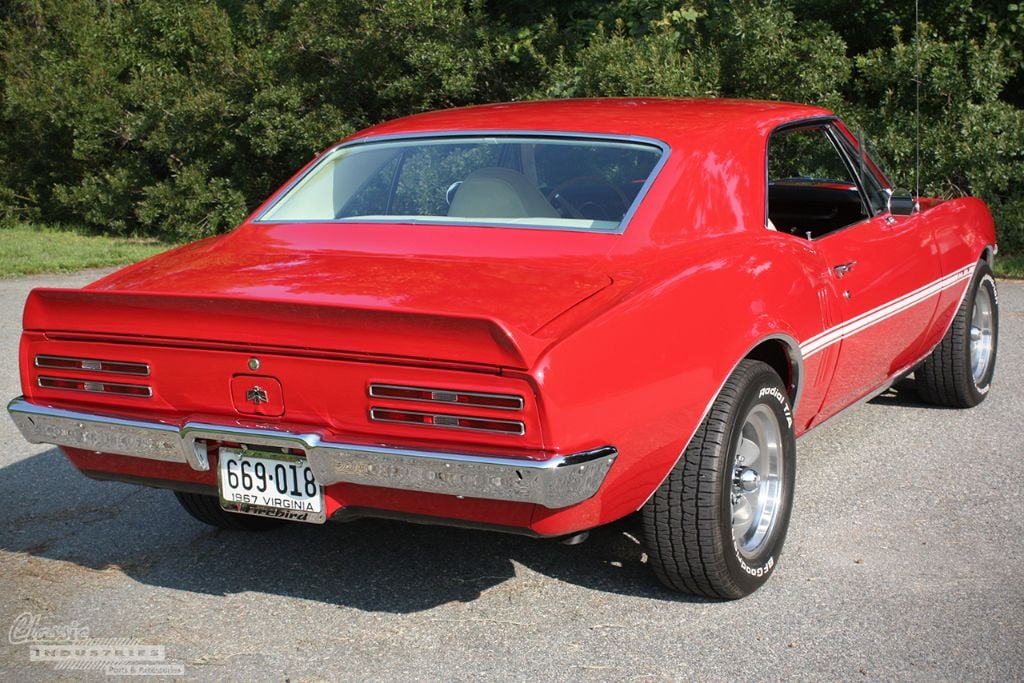 "I found the Firebird stored in a garage with an old mattress on it, like a diamond in the rough," Tim writes. "Shortly after purchasing the car, I learned it was an all-original model with matching numbers, so it was a no-brainer to proceed in restoring it to showroom condition." So, Tim began the lengthy restoration process with the help of a few friends.
From bumper to bumper, no part of the car was left untouched. Components from two donor cars were used to repair the rusted portions of the Firebird's body, while other metal panels (such as the fenders and bumpers) were replaced with brand new reproduction parts. Once the body was prepped and rust-free, it was repainted in a gorgeous high-gloss red finish, and topped off with new emblems, moldings, lighting, and glass from Classic Industries. The car's Parchment Pearl interior was also given the same painstaking attention to detail, with many more restoration parts added from the Classic Industries catalog.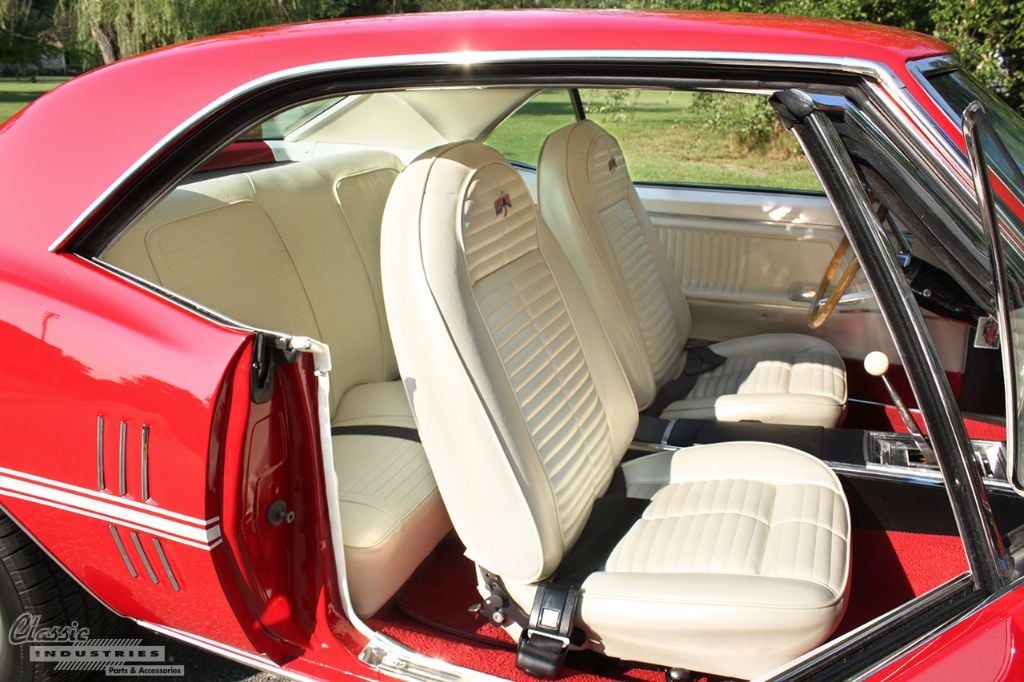 Turning his attention to the heart of the Firebird, Tim had the 326ci H.O. four-barrel engine and Muncie four-speed manual removed and professionally rebuilt. After being reinstalled in the car, several upgrades were made to the powertrain, including a new cooling system, ceramic-coated headers, racing oil pan, and clutch from Classic Industries. The original 3.55 Safety Track rear end was also restored, and new stainless steel disc brakes, American Racing wheels, and BF Goodrich tires were added to all four corners.
Tim estimates a staggering 80% of the car was restored with parts straight from the pages of our Pontiac Firebird catalog! After looking through the many, many purchase orders associated with his Classic Industries account over the last decade, we believe it. Tim writes, "The professionals at Classic Industries are lifesavers. They were always there to answer my questions, determine my needs, and provide world-class service to complete my project. Their value is without question. So please extend my thanks for their patience and knowledge that I so much appreciated."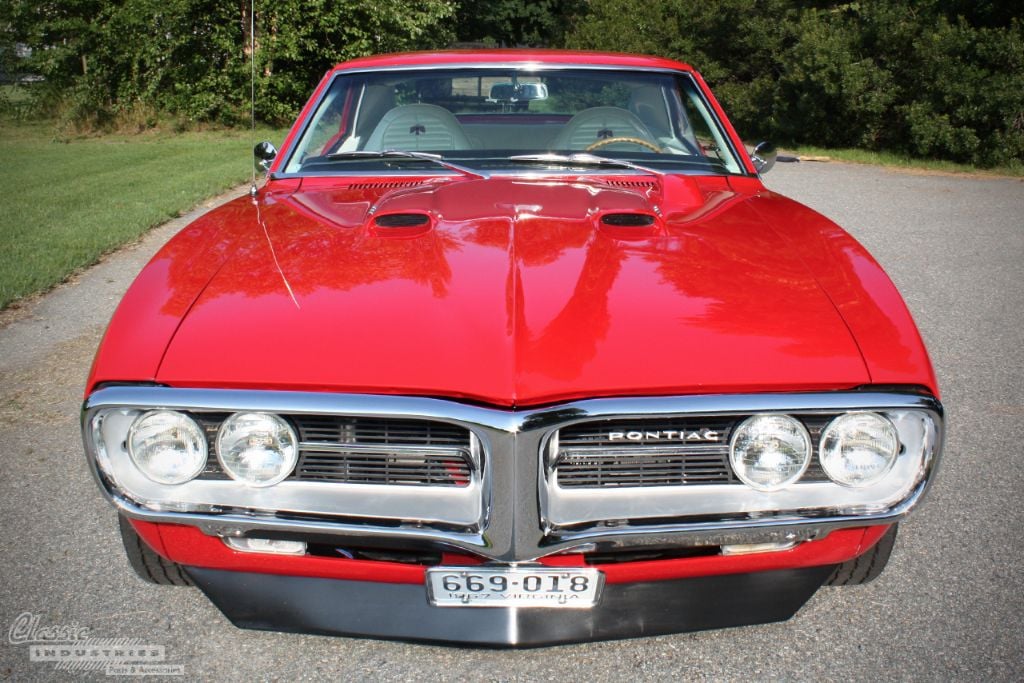 Despite all the odds—and two floods, a workshop fire, and a hurricane—Tim completed the Pontiac Firebird project after seven long years. However, as with most project cars, it's never quite finished. Tim tells us, "I am still tweaking, and polishing parts, and adding gauges to this day. But, I'm proud of my restoration, and I hope you enjoy my story." We did, Tim, and thank you for sharing it with us! From the looks of your Firebird, it was all well worth the effort.
---
If you've got a classic Pontiac Firebird or Trans Am that's in need of restoration, Classic Industries can help! Click here to download a FREE parts catalog for your car.