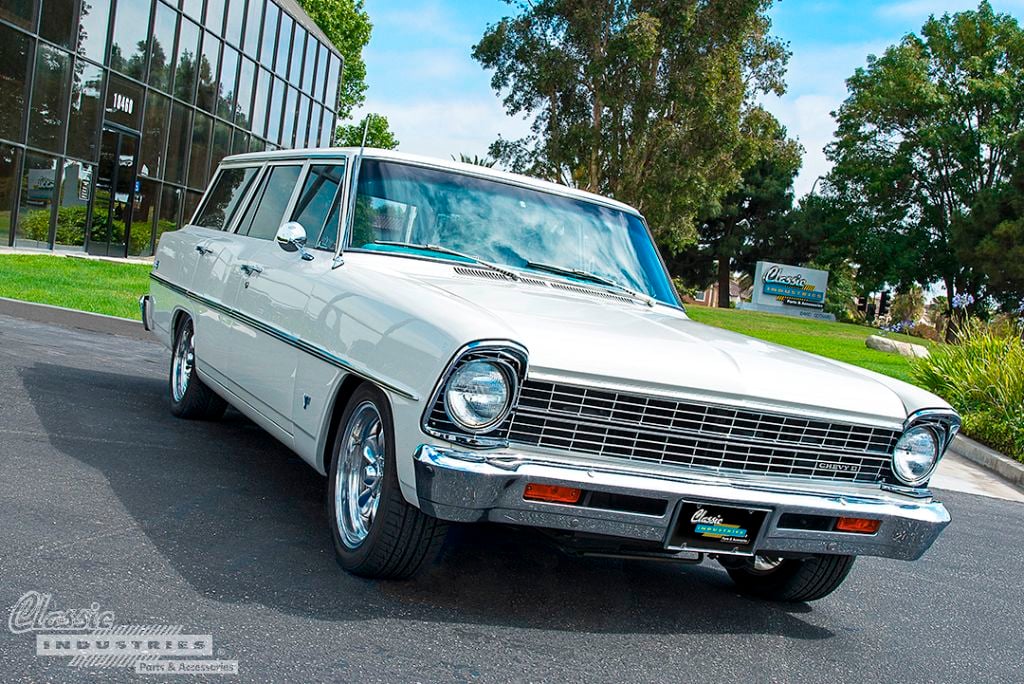 Certain things in life just seem to naturally go together. Burgers and fries, American cars and V8 engines, country music and pickup trucks. Yet another of these iconic pairings is surfers and station wagons. It has almost become a cultural cliché to see the image of a classic Woodie wagon with a surfboard on top, overlooking the beach and distant waves. With the versatility, roominess, and flat-out cool factor of classic station wagons, it's no wonder why they have become the ride of choice for the surfer subculture.
Growing up by the beach in southern California, Scott Bathurst was frequently exposed to vintage long-roofs, and developed an appreciation for them. As a surfer, he also dreamed that someday he'd be able to have one of his own. Fast-forward a few decades, and Scott was able to realize his dream by way of this '67 Chevy II Nova wagon.
Scott purchased the nearly-fully-restored wagon just a few months ago, and has been using it as his daily-driver ever since. Of course, as with any car of this age, things still need to be replaced from time to time, so Scott is glad he lives only a few miles from the Classic Industries showroom in Huntington Beach. When he pulled into our parking lot this time, we spotted the car and asked if we could take a closer look at it.

The white '67 remains clean and simple, with no deep-dish wheels, loud exhaust, or other aggressive modifications. It's just a stylish cruiser that's pristine inside and out. In fact, the only visible modifications are a set of tasteful American Racing Torq-Thrust II wheels, and a slightly lowered stance. Under the hood, the car retains its original 283ci small-block V8 and two-speed Powerglide automatic transmission.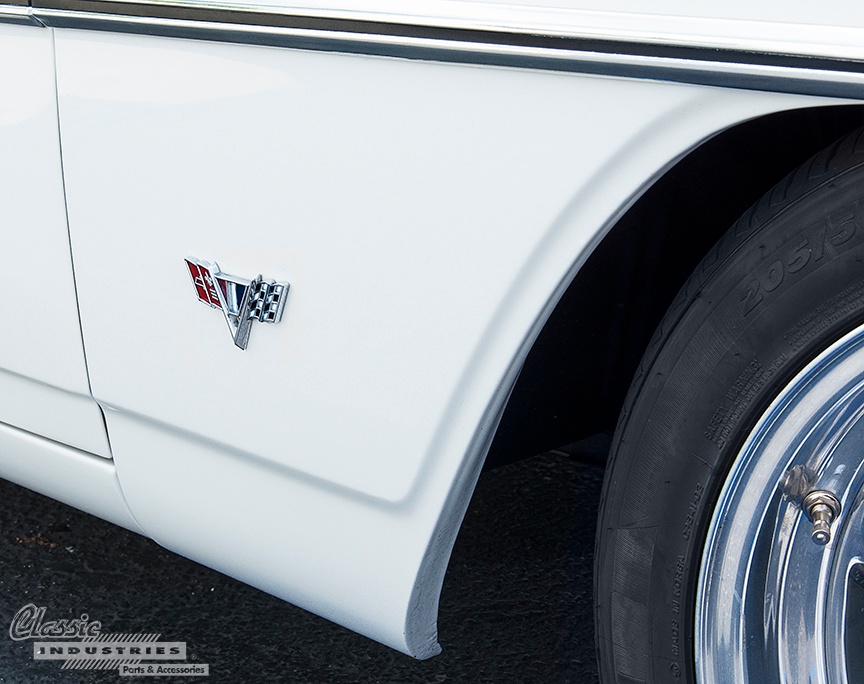 In the end, it all worked out—Scott got the old-school surf wagon he always wanted, and we got to check it out when he visited our HQ. Now to see if he'll let us tag along for a day at the beach. We'll even bring some rockabilly tunes and a six-pack or two if he brings an extra board.