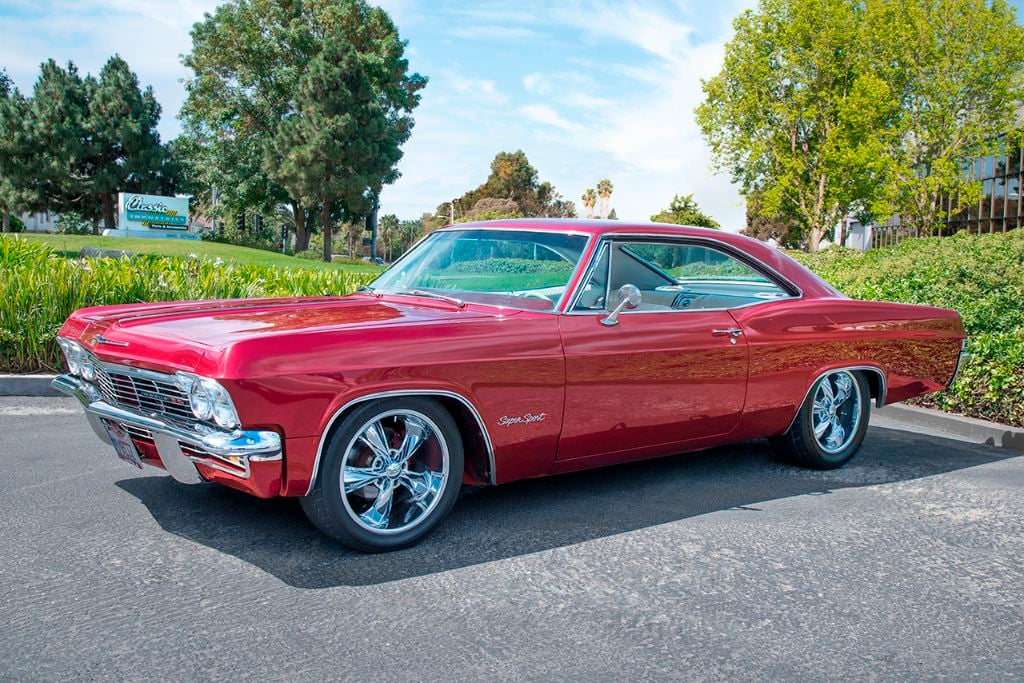 No matter what your automotive background is, the term "SS" is immediately recognizable as a sign of high performance. Super Sport—it's a name that means exactly what it says. Everyone knows and loves the Camaro SS, Nova SS, Chevelle SS, and El Camino SS, but none of these models were the first to bear the designation. In fact, it was a model that many at the time would have considered to be more luxury cruiser than sports coupe—the Impala.
The Impala first featured the Super Sport package in 1961, and at the time it cost a now unbelievable $53.80. Despite this, under 600 were sold in the first year. Over the years, SS models' popularity grew rapidly, thanks in part to the potent 409ci engine, a mill that many would say launched the "horsepower race" of the muscle car era. In 1964, the Impala SS became its own trim level rather than the add-on package it was previously, and the Super Sport truly became an icon.
The '65 Impala SS pictured here is owned by Mike Fitzgerald, of Huntington Beach, California, and acts as an excellent snapshot of this golden age. Mike told us he spent 7 years restoring the car, and had to use parts from two different donor cars to bring it all together. The end result is a thing of beauty, coated in sparkling metallic red paint and sitting on chrome Foose five-spokes. You can tell Mike has put a lot of blood, sweat, and tears into this project, and we'd say it was well worth it.
It's great to see a car like Mike's fully restored and cruising the California streets. If you're looking for parts for your vintage Impala, we've got you covered—just go to our web site for a free parts catalog or give us a call at (800) 854-1280. If you're in southern California, you can also swing by our showroom. It's open to the public and has thousands of classic car and truck parts in stock and ready for pickup.